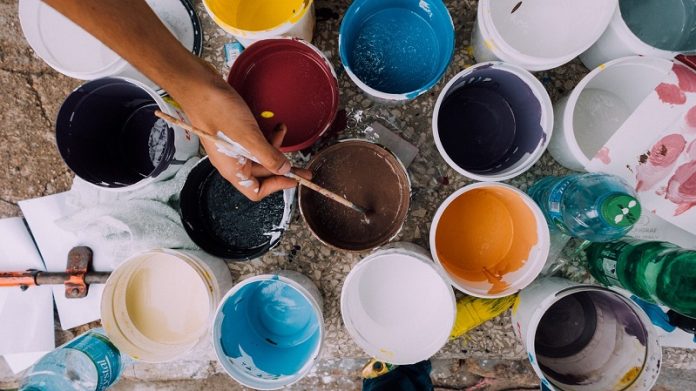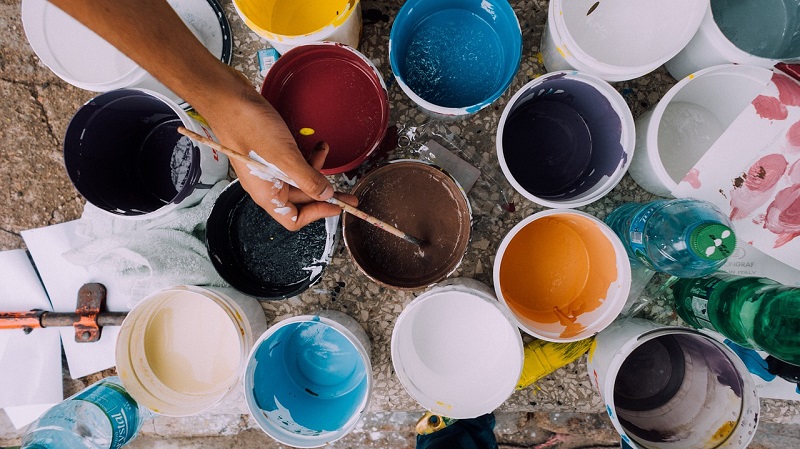 There are two reasons homeowners renovate…
To give their home a fresh new look and feel for them to enjoy for years to come, or
To bring their spaces up to date to entice would-be buyers for a quick sale.
If you're in the first category and looking to increase equity, or the second category and are ready to move on – but your dated home threatens to keep you stuck on the market – here are the top 5 renovation projects that will increase your home's value, or get your home sold.
Give your bathroom a facelift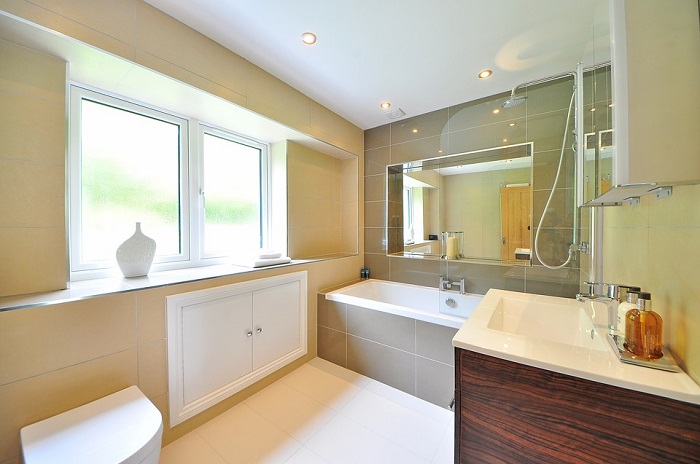 A bathroom sounds like a big project, but, in reality, it has an average return on investment of 102%.
Yes, you could actually make money off of your bathroom renovation.
Replacing the bathtub, toilet and vanity are easy and inexpensive ways to quickly bring any outdated bathroom back into the present. Add a new coat of paint, new fixtures and maybe a new light fixture and watch buyers eyes light up!
Think that much work would be expensive? Think again. A quality tub, vanity and toilet can be had for under $500, $300 and $200 consecutively.
–  And if you're handy and can do quality work yourself, the return on investment can be even greater.
Renovate where you eat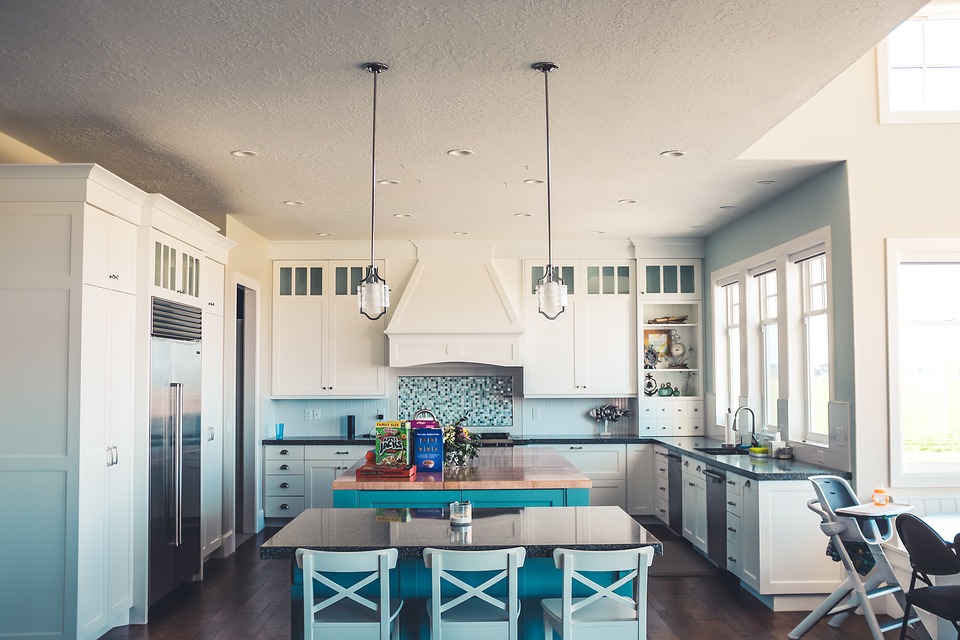 The kitchen is the heart of the home. Memories are made there over the years. If your daughter took her first steps in that same kitchen and she's now 22, it's going to need a few tweaks to bring it up to date in the current market!
Similar to the bathroom, kitchen facelifts net a solid ROI of 98.5%.
Flooring, counters, appliances, paint and fixtures are key in a minor update. Picking a neutral and light paint color can really brighten the space and make it feel fresh. Replacing dated counters with solid surface or granite is always a great dollar for dollar choice that brings any kitchen into the modern era.
Engineered hardwoods give a high-end look on a low-end budget while a quick switch of the appliances, faucet and light fixtures will make the kitchen sparkle. Not sure what to do with the cabinets? Don't replace them! A coat of paint or fresh sand and stain along with some new hardware is the key to a sleek new look.
Never underestimate curb appeal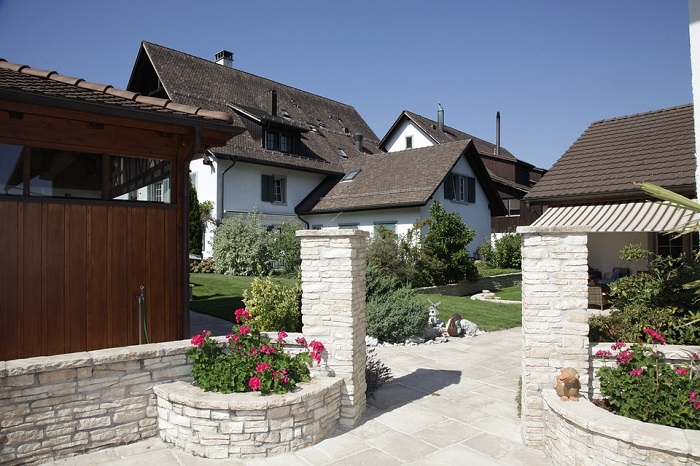 Let's face it, if your home isn't inviting from the outside, no one is going to want to come inside.
Whether it's for you or a potential buyer, curb appeal is essential for pride of ownership and how your home presents itself in the neighborhood.  After all, when a home is well cared from a front-yard perspective it will definitely stand out favourably in your street!
The good news is, it doesn't take much to boost your home's value and eye candy status at a 95.5% ROI!
Basic updates like new paint or siding, freshening up the trim and shutters, a new door color, and pressure washing the sidewalk and driveway will have your home well on its way to a clean look.
Tending to the lawn and gardens is another step in boosting curb appeal. Putting down new mulch, trimming overgrown bushes, replacing heavy brush with bursts of color from seasonal flowers, and seeding the lawn for lush green grass will all make neighbors want to drop by and say "Hi" and bring buyers flooding in the door!
Alter your landscape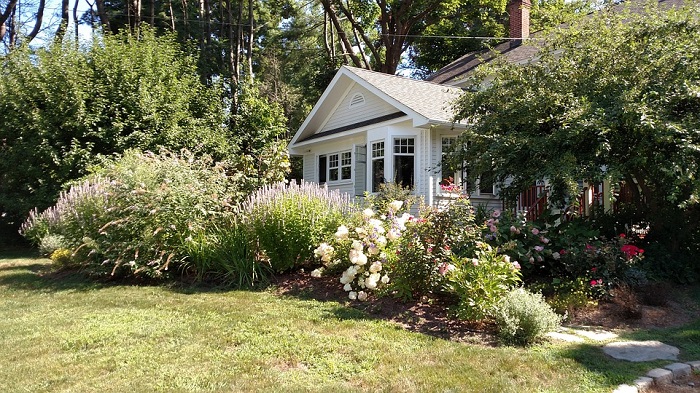 You may ask, what's the difference between curb appeal and landscaping?
Sometimes your yard needs significantly more than a touchup to make it truly inviting.  This is where getting the right landscaping advice that suits you particular property and budget and help can be extra important.
New thick, green lawn, a professionally designed garden and outdoor living space can help bring the comfort of the inside, out. A new deck, a fire pit or a covered outdoor eating space is a way to increase your usable square footage- without having to actually add an addition.
Take a close look at which plants are no longer serving your front yard scenery.  Remove any dead or wilting plants and head to your garden centre looking for easy-care bright blooms and shrubs that are hardy enough to see the distance through different seasons.  Bright potted plants and step-stone pathways can also add to the interest and require minimal attention to keep looking their best.
A well kept yard cannot be understated in importance to a healthy home sale price.  Effort and spend is rarely wasted with the average return on investment of a full landscaping project sitting at a flat 100%! For every dollar you spend it comes right back to you in the form of home equity or a higher sale price.
Have an attic?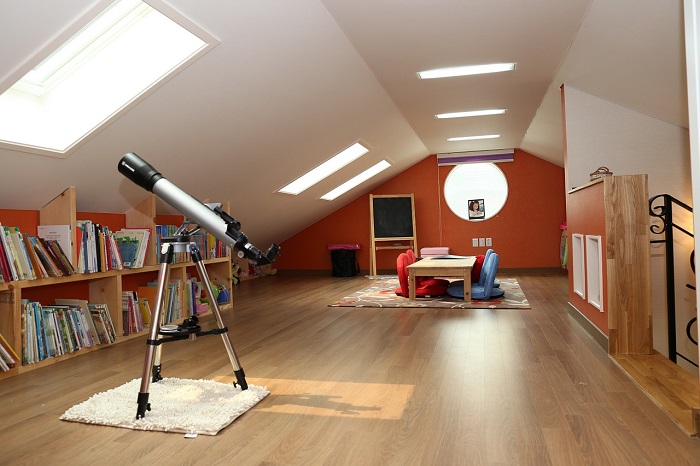 Attics or open roof spaces can be great for storage and can sometimes house major systems such as heating or hot water systems so they're out of the way. But the highest and best use for an attic, especially if it is easily accessible, can be as another bedroom.
Number of bedrooms is the most used specification of a house when valuing a property. Converting this area that could be largely ignored into a usable bedroom space can significantly boost your property value.
Regulations around converting a roof space to a full-throttle living space or bedroom differ from place to place.  While in some countries attics are a regular feature, in other locations it's not.  Make sure you check with your local authority before you invest in your roof and ceiling-cavity remodel!
At a 93.5% return, an attic conversion may not be the most economical for immediate resale, but if you are looking to boost your overall equity over a number of years, bumping up the number of bedrooms is a no-brainer as housing values appreciate year over year.
On the other hand, if you are planning to sell and there is stiff competition in the neighborhood, adding another bedroom that most of the other floorplans in the community won't have, can help your house stand out from the pack and potentially net you more offers than your friend next door.
In conclusion
As you can see, there are a number of things that can increase your overall equity for the long term, or help you get to that "SOLD" sign in the front yard fast.
With a 95% rate of return and above for these upgrades there is little to no risk in choosing any, or all of these, but the overall reward could be enjoyedfor years to come!
Out with the old, in with the new!