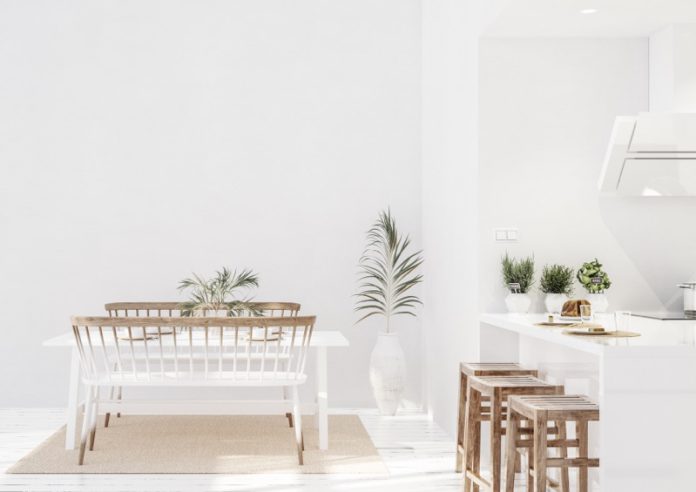 Take the time to look around your home and assess every item in every room. Is it really necessary to have countless decors on your walls? Do you need all the pieces of furniture you have right now? Are you using every single item in your home?
A minimalist home is all about getting rid of unnecessary frills and focusing more on the bare essentials. This home design is about keeping things simple and living in an uncluttered space.
Since it promotes clutter-free living, more and more people are choosing to create a minimalist home. If you're planning to do the same but don't know where and how to start, let the tips below guide you.
1. Declutter
Living less is a must if you want to create a minimalist home, so start decluttering as soon as possible. Go through the different areas of your house and identify items that you're no longer using.
There are options available to dispose of damaged items, and hiring a rubbish removal company is the best. These companies employ highly trained and fully equipped individuals who can safely and properly remove clutter from your property.
If you still have unused items but are still in good condition, donate them to your community. Local charities and organizations will surely be happy to receive your hand-me-downs!
2. Try Clutter-free Home Décor
Who says a minimalist home has to be dull or bare? You can try clutter-free home decors and beautify your home in a way that reflects your unique style and personality.
Some examples of clutter-free home decors are painting your walls with a lighter color, upgrading your light fixtures, and changing your curtains. Instead of decorating with trinkets, use flowers to add pops of colors.
3. Keep Relaxation Zones Clutter-free
You'll likely have a favorite spot in your home where you can easily relax. Often, you'll choose to spend time in this area to recharge or de-stress.
Regardless of where your relaxation zones are, exert time and effort to ensure that these remain clutter-free. For example, if you spend most of your time in your bedroom, don't use your bedside table as your dumping ground. It'll be challenging for you to ward off stress if you start your mornings with a view of a cluttered bedside table.
Swap unnecessary items on your bedside table with a glass of water or a cheerful plant. The lesser items you place in the area, the easier it'll be for you to relax.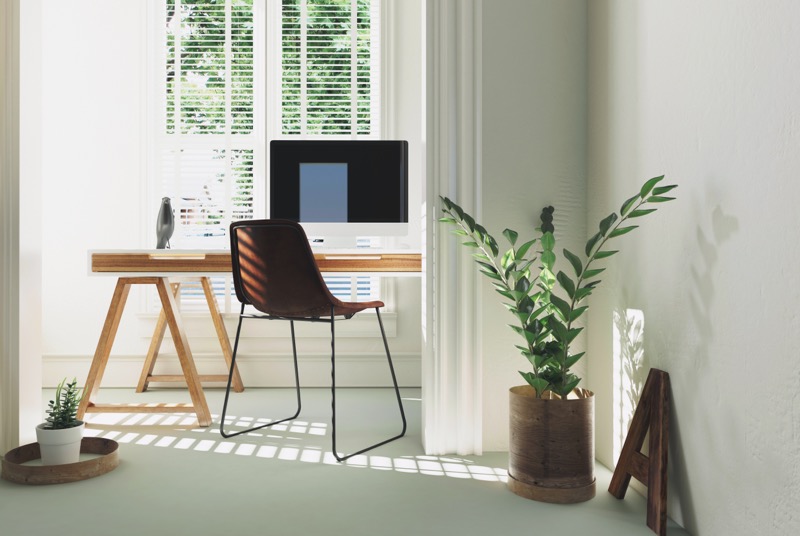 4. Utilize Storage
Not having sufficient storage is one of the reasons why clutter can immediately pile up. When your valuables don't have any storage space, you'll likely dump them anywhere.
Another way to create a minimalist home is to utilize storage. If you have cabinets and drawers at home, divide them into different sections so you can store more items. Using labels will also help you find items as quickly as possible.
If built-in cabinets and drawers are no longer enough to store your valuables, get creative with your storage. Depending on the available space in your home and the items you want to store, you can invest in rolling storage bins or install hanging shelves. You can also use storage boxes and place them underneath your bed.
5. Clear Your Walls
Wall decors can breathe life into any room, but using too many can create a distraction. Instead of improving the aesthetics of your home, using too many wall decors in one area will only make your space look cluttered.
Avoid going overboard by narrowing down your wall décor. If possible, choose one piece and get rid of the extras. As long as you use wall decorations that pop, one is enough to create a focal point and visual interest in the room.
6. Choose Smaller Pieces Of Furniture
All pieces of furniture are functional, but if you want to create a minimalist home, you need to pay attention to their size and style. You should avoid buying bulky pieces of furniture as these will make the space look cramped, which can eventually create stress.
Smaller, nicer pieces of furniture are more ideal when creating a minimalist home. These can provide functionality while giving you room for space to breathe.
If possible, choose pieces of furniture that make a statement—think crystal acrylic stools, honed brass cocktail tables, and nightstands with sleek polished steel base. By using these pieces, you won't have to add any more decors to the room because your furniture also serves this purpose.
Consistency Is Key
Creating a minimalist home is a process, so start small and don't do too many changes at once. Implement two or three tips from this article and then gradually add more. As long as you're consistent with your efforts, it won't be long before you can enjoy a minimalist home!