Building a home theater is often expensive. But with a little bit of research and careful planning, you can build a great home theater without spending a fortune.
There are certain components that you need to buy in order to build a true home theater setup such as RJ Living's rattan entertainment units and others. Fortunately, not all of these components require you to spend a lot of money. Follow the tips below for building a home theater on a budget:
1. Don't Buy Everything At Once
This is the most important tip you need when building a modern home theater with a limited budget. Buying everything at once is costly. What you need to do is to buy the necessary components first such as the display and audio. These two are the must-haves of a home theater system. Ensure that these two important components are of good quality and worth their price. As for other the components such as connection cables, TV stand, home theater room, and others, you can get their cheaper variants or skip them altogether.
Stagger your purchases to ensure that you get the most future-proof and most bang-for-the-buck components for your home theater at every stage. You can then purchase the other components later on once you have enough money for them.
2. Invest In A Good Display
As mentioned earlier, a good display is one of the must-haves of a home theater. Understandably, it must have a good picture quality so you can have a better watching experience. Therefore, it's important to choose one that offers the best value for money. When it comes to home theater displays, there are two options to consider: a flat screen or a projector.
Flat screen TVs are the most important and most popular component of a home theater system. Before, purchasing a large flat screen TV was very costly. Nowadays, you can buy a high-definition TV without spending too much. Not to mention that these TVs are already equipped with features and functions that make them suitable for building a home theater system.
You should opt for a flat screen TV if you want to enjoy good picture quality when watching movies and TV shows.
A TV unit is a furniture piece that can last you for years to come. Buy TV unit with RJ Living to help liven up your home theater room. TV units come in different sizes, designs, and materials. So, you need to make sure that the one you choose fits perfectly with your home's overall design.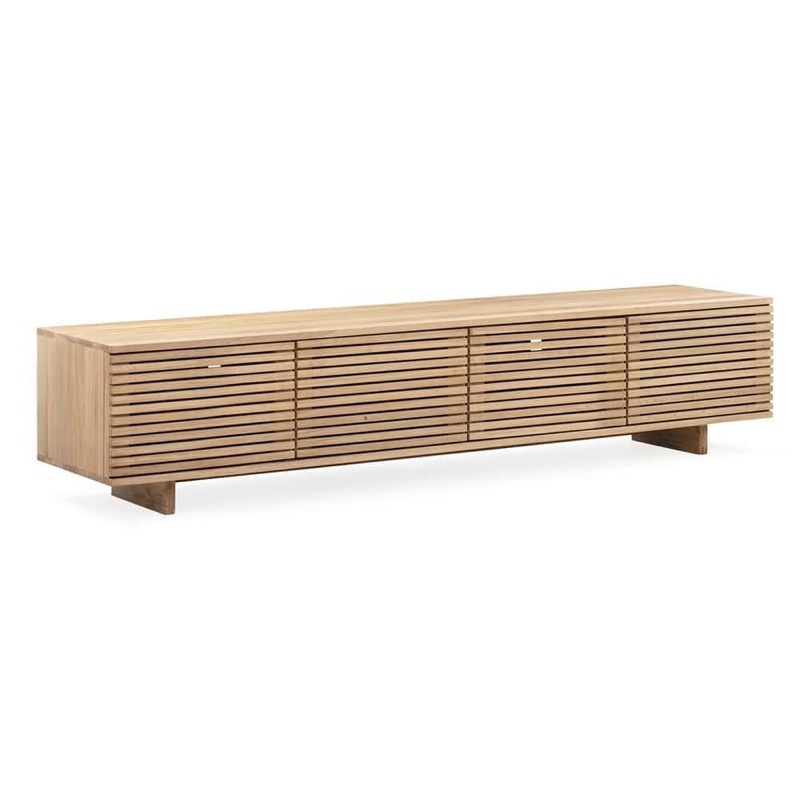 Projectors, on the other hand, are a good choice for people who are looking for a cheap large display for their home theater.
When it comes to picture quality, flat screen TVs, especially those that support 4K resolution and HDR (high dynamic range), are way better than projectors. Then again, it all depends on your preferences and your budget. Check several options to compare their prices and features.
3. Invest In Soundbars Or Home-Theater-In-A-Box
Good audio is essential for a home theater system to be complete. Now, the audio components you'll buy depend on whether you want an elaborate or simple setup. If you want a simple setup and don't want to spend too much, you might want to consider investing in soundbars or home-theater-in-a-box systems.
Home-theater-in-a-box systems provide an affordable solution for homeowners who are looking to build a home theater on a budget. They come in packages that include several important components such as a DVD or Blu-ray player, loudspeakers, and subwoofers.
You may also opt for soundbars if you prefer a much simpler home theater setup. Soundbars can be placed above or below a display, allowing you to save a lot of space. There are also some soundbars available on the market that already comes with internal amplifiers and a separate subwoofer for a much better surround experience.
Consider either one of these options if you're looking to build your ultimate home theater system that you've been dreaming of without spending too much.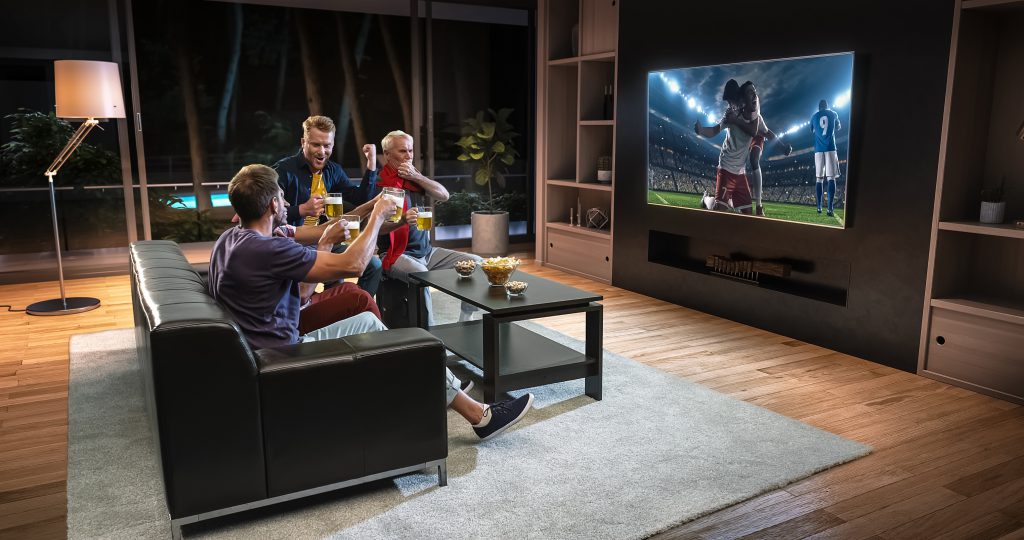 Taking It All In
Building a home theater should be well-researched and well-planned. There are many options available for any budget, and all the time and effort into researching and planning are going to be worth it.
Hopefully, the tips above have provided you with all the information you need to start building your home theater without spending a fortune and start enjoying a cinematic experience that you've always dreamed of. Consider the ideas mentioned here as you plan and prepare.