Roohome.com – Dark interior design inspiration will give you the relax feel in your dwelling. It also makes you feel enjoy when tired after all day long activity. Some people believe that dark shades can make people feel better. So, why do not we apply it into our apartment? Sergey Makhno is a designer that make a small apartment with the dark interior concept. He uses open plan concept to make it feels wider. There are also some unique features that make it more attractive.
Minimalist living room
A minimalist living room with the open concept looks wider than the real. It also feels so quite and relaxing. The use of unique furniture that also comfortable complete its space. There is not lots of decoration that make it looks too crowded. It just a simple pendant and indoor plant there. All the accent that was used for its space is the accent that can support the atmosphere that the designer wants to create.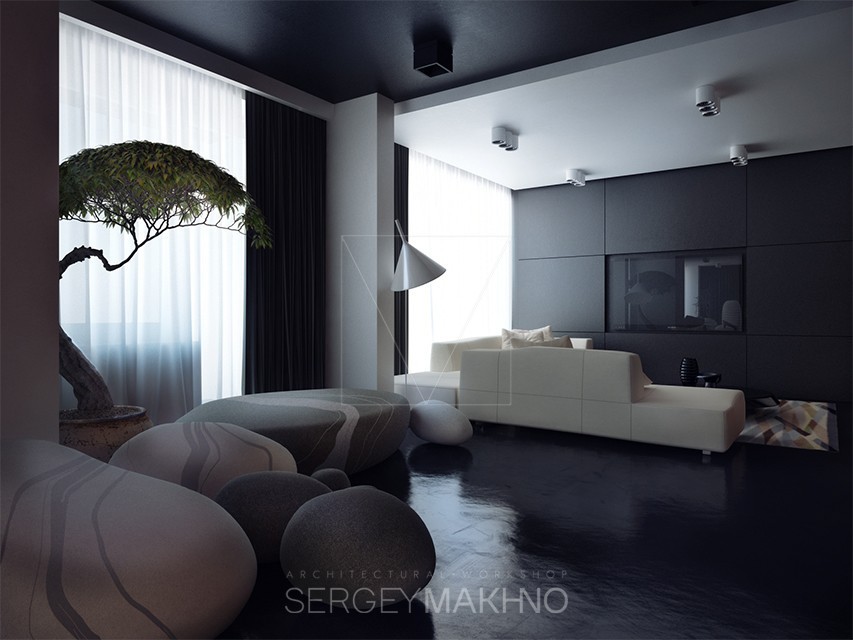 From the picture below, we will see the wooden element. It comes from the chandelier and the coffee table in the middle of the living room. Actually, wood is a natural element that can create the relaxing feel also. So, it can be a great choice to support the cozy apartment design.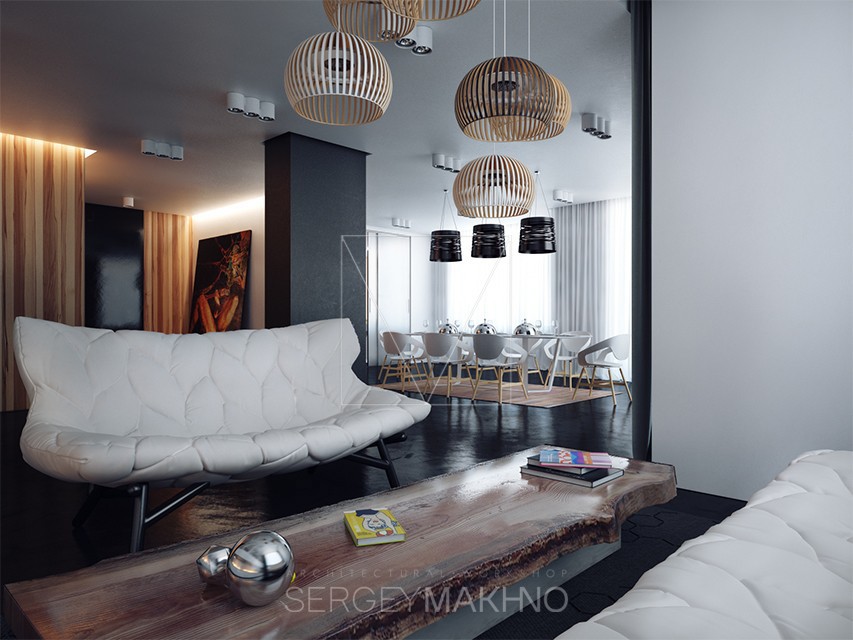 The unique concept of a dining room below comes from the unique decoration. Three chandeliers that beautifying the room can attract someone's attention. It also makes it alive. Besides that, the chair design looks like a modern-classic concept.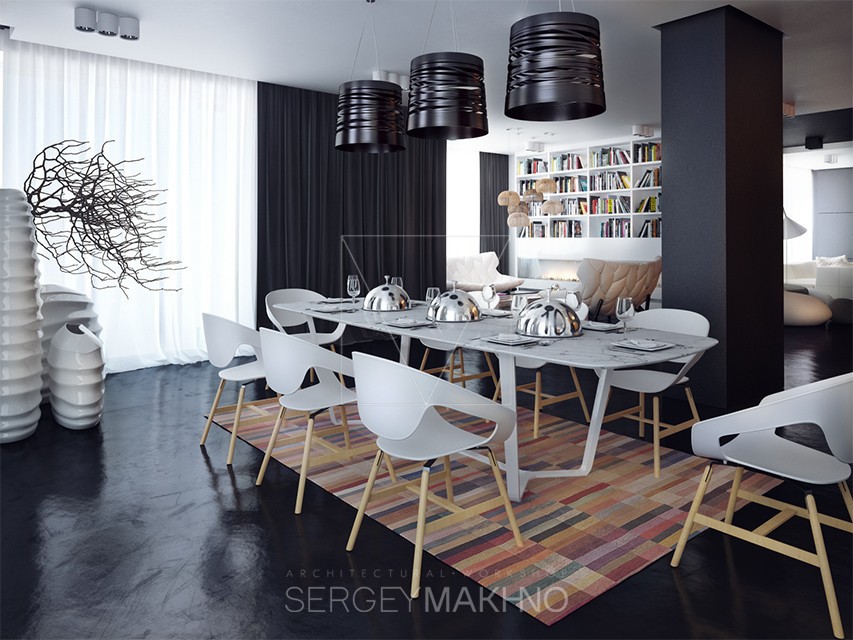 Sergey Makhno also creates the black and white kitchen with the bar concept. It really makes the apartment feels cozy and comfort. The modern kitchen with black and gold shades looks so stylish and beautiful. That is a good color combination actually.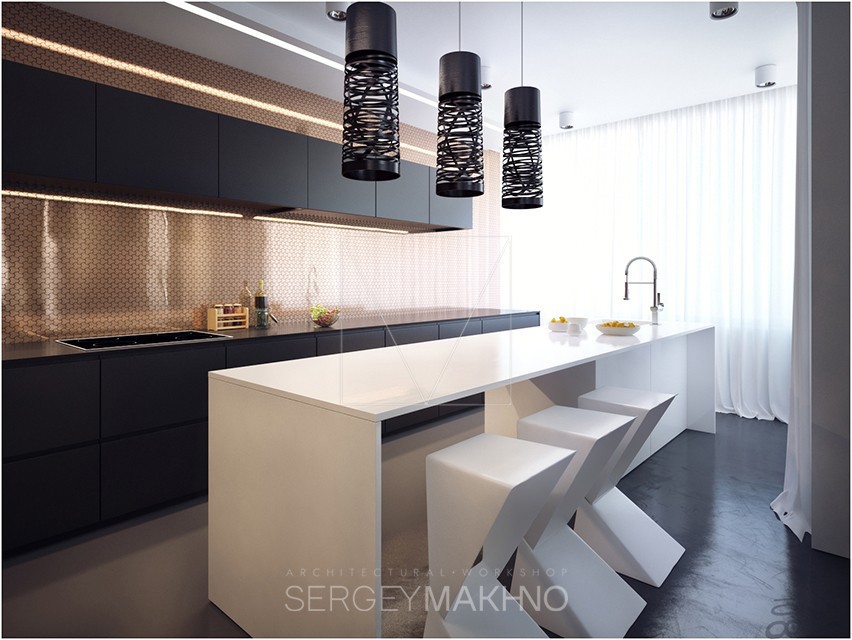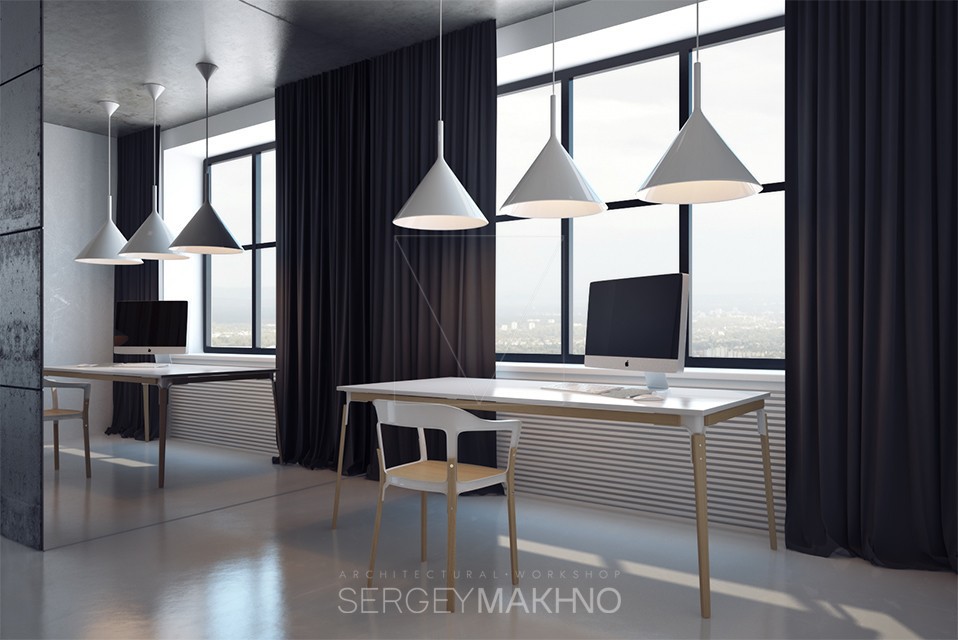 Platform bedroom
The dark interior design inspiration can be applied in a bedroom also. It can make a bed be more relaxing and enjoyable. The platform bedroom concept below shows the beauty of darkness. It looks elegant and cozy. This concept also suitable for kids room. If you have a remaining space, you can make it for your wardrobe room like the picture below.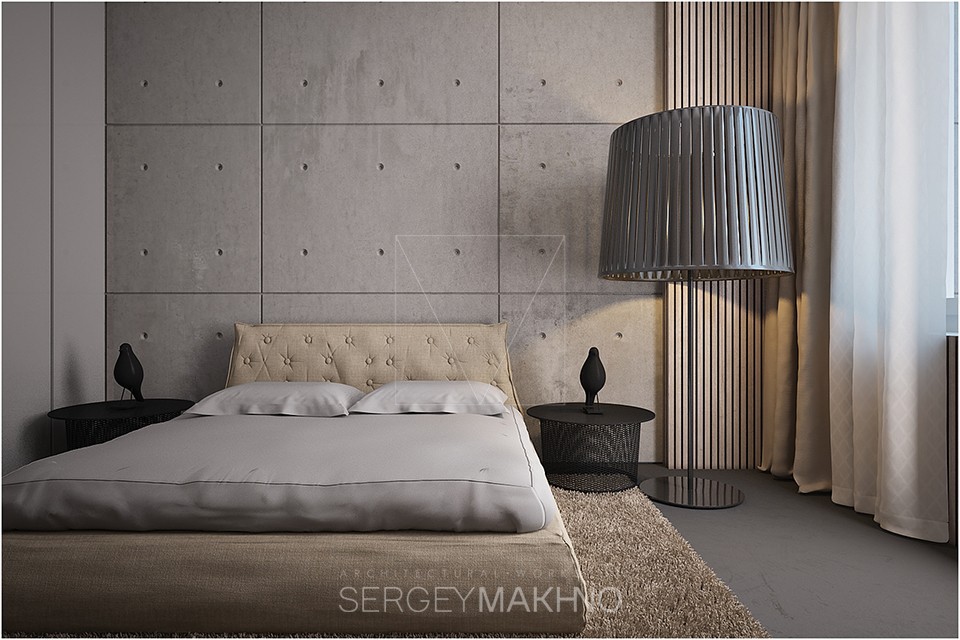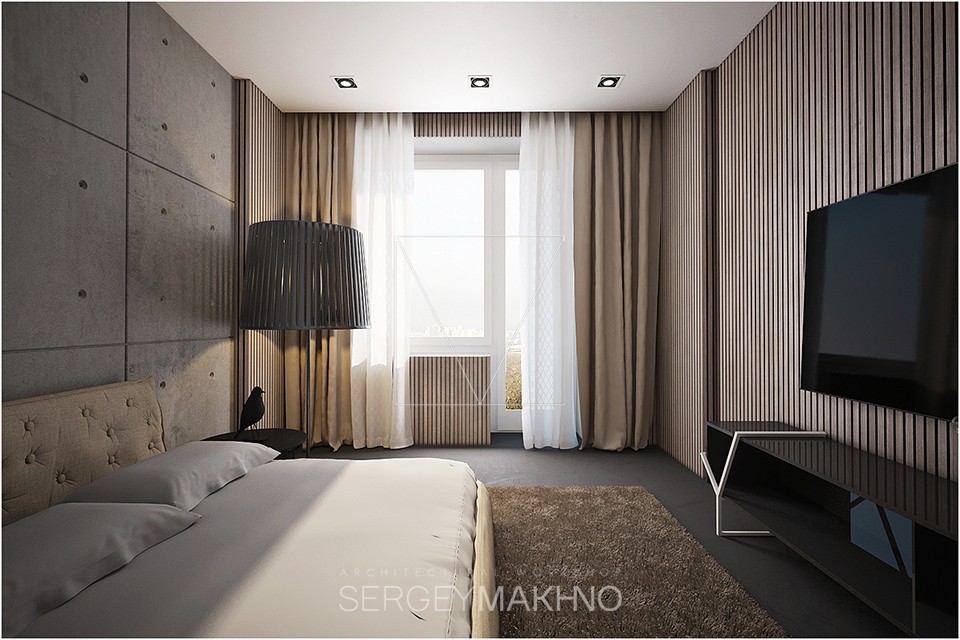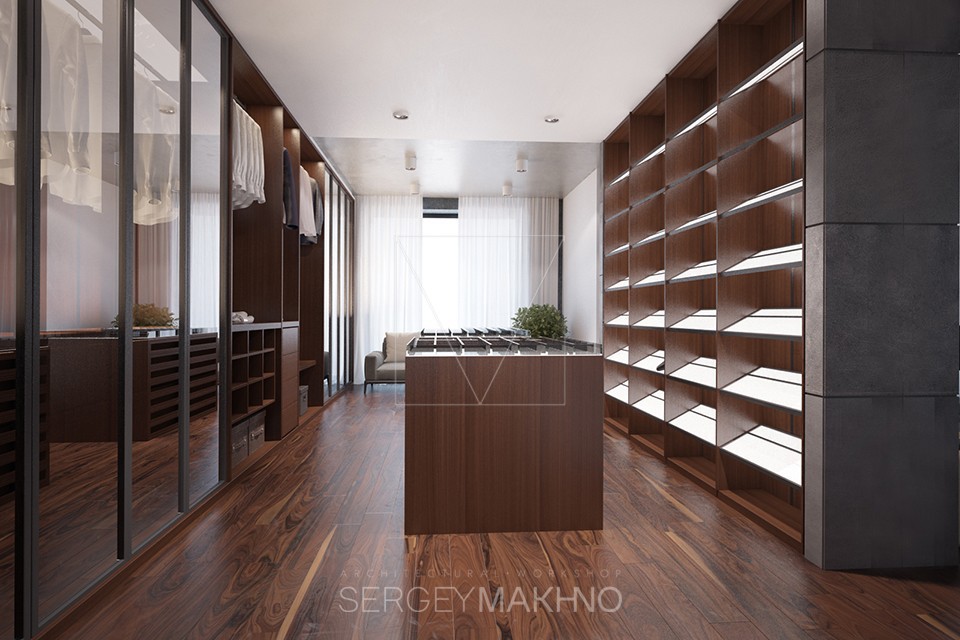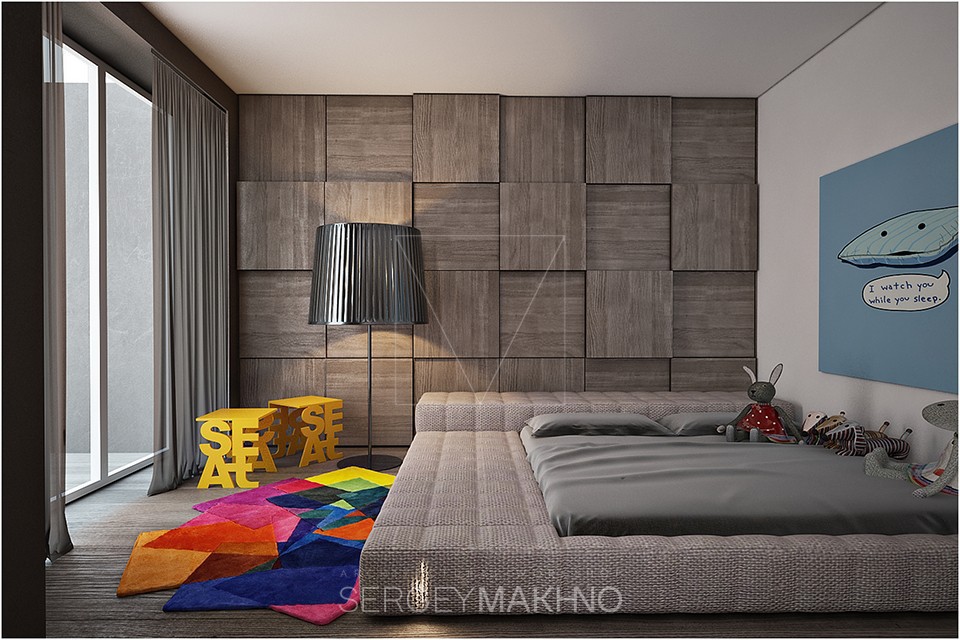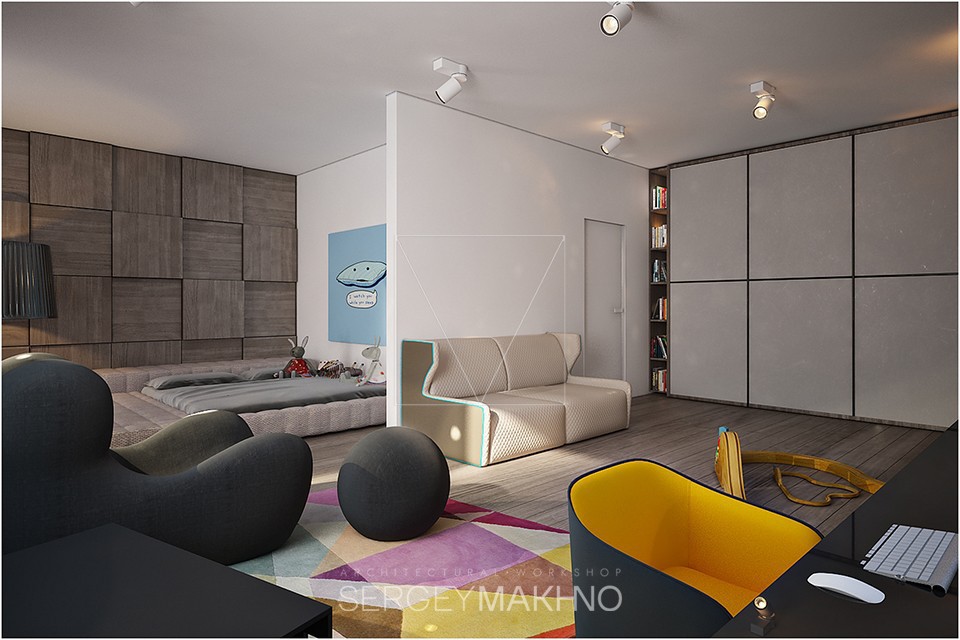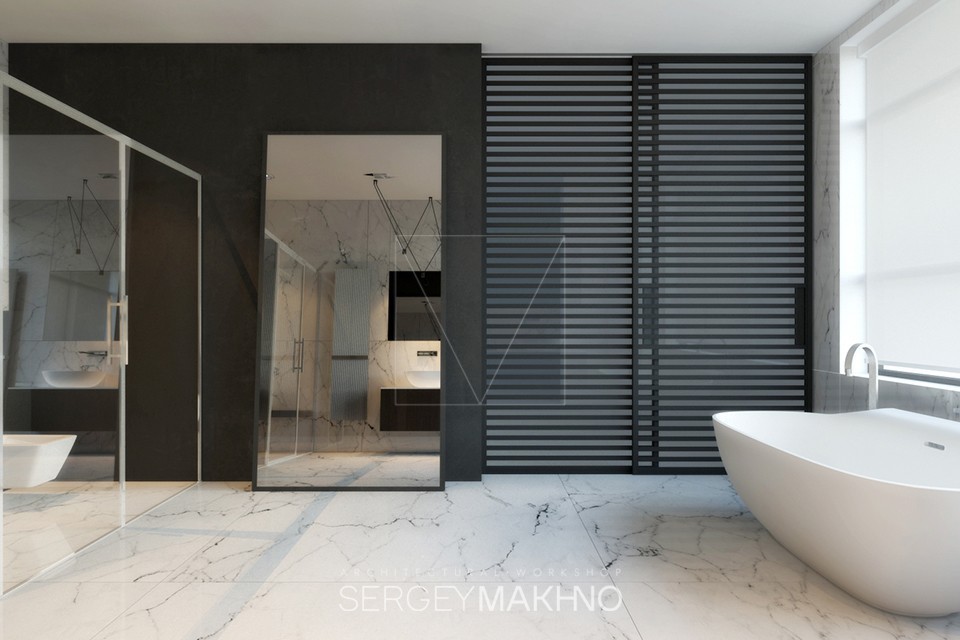 Hopefully, this dark interior design inspiration can make you get the cozy feel in your dwelling.