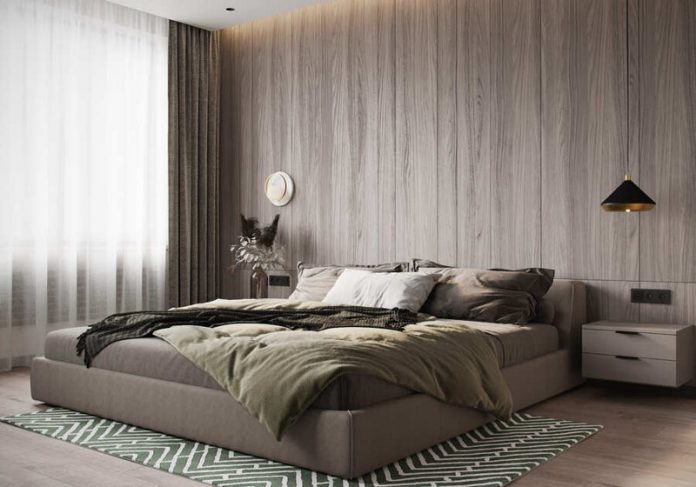 Trends come and go, and this applies to all areas of fashion, including interior design. Chances are, what was once fashionable when you first made over your home is no longer in vogue, and the whole place looks lackluster because of it.
This happens to the best of us, and it can be easily rectified with some new investments, a lick of paint, and reorganization. There are probably various areas of the home that you want to work on, but most people forget about the bedroom because it is a private space.
When it comes to home renovations, your main concern may be the areas that are used by everyone and seen by guests. Taking care of the living room or bedroom makes sense, but this does not mean you have to completely neglect the bedroom.
Even as a private space, your bedroom deserves some care, and it has most likely been ignored too long. If you are struggling with outdated décor and unpleasing aesthetics, then this is the guide for you.
How To Start Any Renovation Project
The first thing you need to do when it comes to any home renovation is to take stock of what you currently have.
When working in the bedroom, you may be dealing with a lot of clutter, mismatched furniture, and items that belong elsewhere in the home. This can be overwhelming to deal with at first, which is why you should separate the areas of the room and work through things one at a time.
While it may take a lot of work, this part of the process cannot be ignored, as no home renovation can move forward without organizing your space first.
This is the time when you will want to sort through what you own, declutter the items you no longer need or like, and ensure that everything that remains in the bedroom is what you require. In busy family homes, it is common for rooms to become cluttered and for items to find their homes in places they should not, which is why you need to spend some time setting boundaries and finding a home for everything.
Without this, all of your hard work will be wasted. Not only will you be unable to see what kind of space you are truly working with, as you are blinded by the clutter, but things will quickly become messy once more if boundaries are not set now.
Start organizing the bedroom today and see what items can be removed from this space, offering more room for new items that can change its appearance for the better.
A Simple Way To Brighten Up A Space
There may be limitations to the kind of work you can do in the bedroom, whether these are imposed by property owners or simply by time and money constraints.
Whatever your limits are, you do not have to stick with the same interior design you have now, and nor do you have to be limited to the same color palette as before.
When renovating a space like a bedroom, one of the best things you can do to make a difference is to add pops of color throughout the space.
Even if you cannot decorate the room properly, such as by changing the walls or flooring, you can make a massive difference using bedroom furniture.
There are some clever ways that you can add color to the bedroom without compromising on space or breaking the rules of your property.
For example, search for silver bedside tables UK to see what options are out there and how this small item of furniture can make such a difference to your bedroom. Silver furniture is incredibly popular right now and is ideal for a range of properties.
Instead of using traditional timber or white furniture, you can change the way your home looks with metallic furniture. Something as simple as a silver bedside table or a gold cabinet can transform the way a room looks and open up a whole new world of possibilities when it comes to interior design.
This is ideal for homes where there are limitations on the decorating side of things, and silver furniture is a great way to lighten up a neutral space. As this is a current trend, there are many options for silver furniture, and even the smallest item can make a difference to your home.
With some small pops of color like this, you can brighten up the bedroom and provide a modern twist that will not go unnoticed.
Long Lasting Style For Modern Homes
Although trends can change quite quickly, some things remain, and a classic home focuses on this.
Silver accents, neutral coloring, and quality furniture are some of the key features of a modern home, and no matter what is going on in the media, these will always be fashionable. This is why it is such a great option when it comes to renovating your bedroom and can apply to any kind of property that needs a makeover.
As we have mentioned, small changes can make such a difference to the way your home looks, and spending some time now to change things up can provide long-term effects.
Investing in something like a new bedside cabinet in a different color from what you are used to will transform the bedroom. It will offer a modern twist to even the most tired spaces and allow you to get creative with your home in ways you may not have considered before.
Even if the bedroom is a private space, it does not have to be ignored. When renovating your home, consider making small changes to this space and investing in new quality furniture, even if it is only for you to see.
After all, the bedroom is where we start and end every day, so it should be an attractive space that makes you feel good! Consider making a small change today and see how it impacts the rest of your routine.