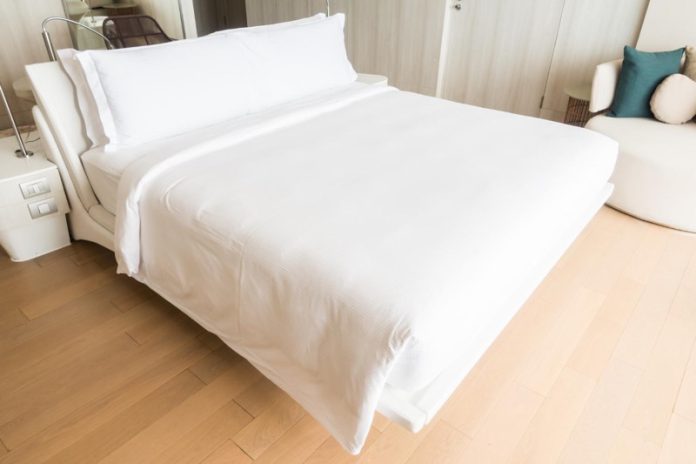 Do you have trouble sleeping? Do you feel uncomfortable every time you're lying down? Are you getting enough sleep that your body can rest and recharge? Well, if not, then it is time for you to get up and buy yourself a new mattress, where you will be able to sleep properly and get the rest you need to prepare your body for the next day.
If you think your mattress is still good since it doesn't have any damage, well, don't be fooled by it. Being unable to sleep in your bed is already enough to give you a reason to purchase one. However, it means that your current mattress is not suitable for you, and if it keeps going, you will not be able to get a good night's sleep for a lifetime.
This article will be tackling factors that every consumer must consider when it comes to buying a mattress. Especially when you are still new to mattresses, this article is the perfect guide for getting the best mattress in every way possible. So without further ado, here are the five key points in buying mattresses.
Know Your Type Of Mattress
Every person who plans to buy a new mattress always has the same question, what is the best mattress to purchase? To clarify with you with this, you really can't answer this in one go. Everyone has their taste with mattresses, even you, but you still have to explore it. To do so, you need to do your research.
There are different types of mattresses across your stores where it has unique characteristics and benefits. Remember, not all benefits will be likeable by everyone so take time to read if it's the mattress you are looking for. Through researching, you will be able to list down types of mattresses that are within your standards, and this will become your guide in picking the best mattress for you. Here are some examples of different mattress types.
Innerspring Mattresses
Memory Foam
Latex Mattresses
Pillow Top Mattresses
Hybrid Mattresses
Set A Practical Budget
When it comes to buying a product, money is a vital part of the process. Unfortunately, every mattress varies with different price ranges, which can sometimes be why you will have difficulty picking mattresses. Just by looking at the prices, you are getting confused about whether this is the right mattress to spend one on or not.
To help you with this problem, you need to set a reasonable budget. It will allow you to narrow down your choices of mattresses by setting a limit on your money. It doesn't mean you don't have the option to go for expensive mattresses but make sure that there will still be money left for your day-to-day expenditures. Don't be hasty and be smart with your money, and you don't want to spend all of your money with one product.
Test Out The Mattress
Before buying the mattress, make sure to test out the product. Through testing, you will have the chance to experience the mattress first hand, and also, you can check for damages within the product. It is to make sure that you will do your transaction smoothly. Every consumer hates redos or buybacks because of damages. It will waste too much time and effort as you will have to return to the store and repurchase one.
Read Out Feedbacks/Reviews
If testing the product first-hand is not available, there are still ways you can assess one mattress, like reading feedback and reviews. These are different opinions coming from various consumers based on their experience upon using the mattress. With this, you can know if the feedback of a particular product is good or bad, and it can help you choose the best mattress for you.
Picking The Right Time To Buy
Mattresses are expensive; that's a fact you can't deny. That is why you need to make sure you have enough money to buy one that will not make you broke. But, don't be hasty in buying and take the time to earn the money you need and choose the right time where you will have an advantage like holidays.
There will be times that stores will go on sale, which happens mostly on holidays or events. That is the perfect scenario for you to buy your mattress as you have the advantage to have discounts on your purchase. There is no problem in utilizing these kinds of advantages, and also, it's worth the wait as it can make your purchase worthwhile.
Takeaway
The following suggestions will be sufficient to help you in your first mattress purchase. Considering these critical points in your first buy will surely lead you to the best mattress you are looking for. Just remember to be hasty and take time to prepare to buy a suitable mattress for you to enjoy.