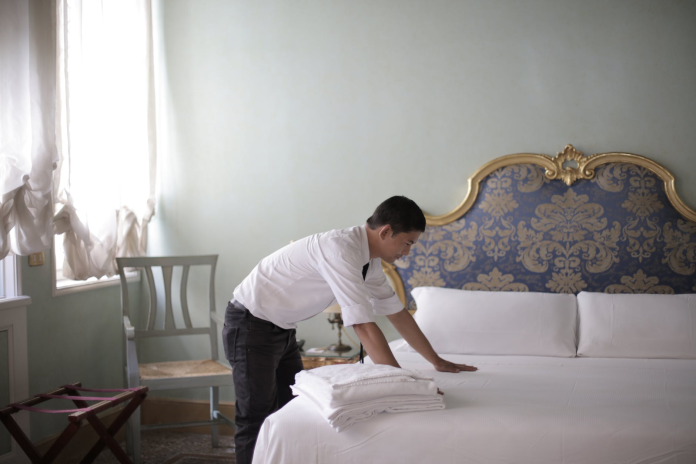 There is no such thing as one type of best mattress. One's comfort preference is unique, and every mattress serves a different purpose. The most crucial aspect when purchasing a mattress is choosing one that fits your needs, and that's the reason why it is a must to know accurately what you need before heading to the store.
While many factors will change a person's comfort choice, understanding the fundamental features may assist you in making an informed choice while searching for the ideal mattress. So here are several features to take into consideration when buying a new mattress:
Material
Understanding the best material for your needs helps you find the perfect mattress for you to have the best bed to fit your preferences. Different materials offer different benefits, so you must keep this in mind when choosing one. It is definitely a good idea to go for one that has been tested and deemed safe and doesn't contain any harmful chemicals.
Comfort
It's vital to know that not all mattresses will feel the same. Some might be too firm, and some might sink in when you lay on them. The most important thing is to sleep on it first before deciding if it is comfortable enough for you. If you are looking for more comfort, the mattress should be firm enough to give your body proper support.
Support
Buying a mattress without appropriate support is a waste of money since it will lose its form over time and will not provide you with much comfort. On the other hand, a very rigid one might lead to back pain, neck and shoulder aches. The right mattress will provide for your body's natural curves while ensuring that the spine is aligned properly.
Firmness
The level of firmness may vary according to your personal preferences and body weight. You do not want your mattress to be too firm, but you also don't want it to be so soft that you sink in. People with a heavier weight might need to go for firmer mattresses. If you are lighter, then a softer mattress will be the best option for you.
Durability
You must choose something that will last long enough for it to be worth the money spent on it. Some mattresses may wear down faster than others due to what materials they are made of. A well-made mattress will have a dense foam interior and durable materials. It should conform well after being used for several months without creating any lumps or bumps.
Price
Remember, there are many different types of mattresses available with different features. Some might be better than others, but they will cost a couple more dollars. While it's tempting to save more by buying the most affordable one on offer or online, this may ultimately be a false economy if you find yourself changing your mind about it after purchase.
Warranty
Often mattresses will come with a warranty period. Having a warranty is good as it protects your purchase for a certain period of time against defects and malfunctions. Check the warranty's terms and conditions before purchasing to ensure that it is beneficial and not a waste of money. You can find warranties that are available for between three and ten years.
Type
A wide range of mattresses is available for purchase, each with its own unique purpose. There is no single mattress that can provide all the benefits of each type. The most commonly known types of mattresses are memory foam, latex, spring, and innerspring. Knowing the type of mattress you prefer can help you find one that will provide your body the comfort and support it needs. For example, how you sleep on a Number bed, which has adjustable air technology might be a different experience when sleeping on an adjustable air foam from iSense.
Size
It is necessary to choose a suitable mattress for your bed frame and the space you have available. Some beds and mattresses come in a single size, while others can be adjusted. Knowing the size you need is helpful in making sure that nothing will be too cramped and you can move around freely. So make sure you have the required measurements before you head to the shops.
Style
The style of the mattress is an important factor to consider, as it can affect comfort levels. Manufacturers produce mattresses in a variety of styles, including pillow top, euro top, firm, and plush. It also comes with different materials such as foam or springs. The style you choose will depend on your personal preference.
Takeaway
Always take comfort into consideration because it is what matters most in finding the perfect mattress for you. Remember, it's better to be a few hundred dollars richer, but getting a good quality mattress that is long-lasting, rather than buying the low-cost mattress you can find only to end up having to replace it in a few months. Be wise in buying the best bed you can afford and have a good quality of sleep!