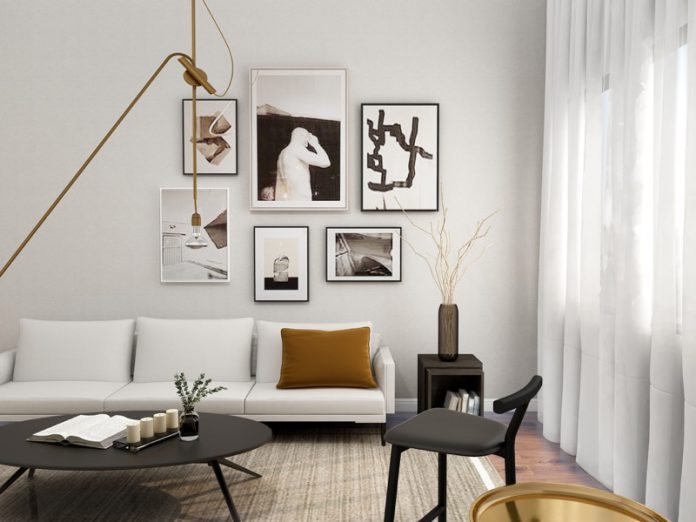 With the coming of the Christmas and New Year season, you're probably inclined to freshen up the look of your home, without and within.
Home decor is the best kind of residential enhancement. Depending on your tastes, the decor could be plus, classical, suave, ornate, or loud. It is something to consider if you're looking to redesign your home or apartment, as it affords it a whole new look, one that is customizable.
A lot of people make the error of thinking that home decor costs a lot of money. This may be true to some extent. But then, it is largely dependent on exactly what you want. If your idea of home decor involves expensive gothic paintings or classical statues, then you're wrong.
With simple yet exquisite furniture and adornments, you can transform your home interior from bland to beautiful without spending too much. The trick here is to have a penchant for finding good deals and knowing where to find them.
It is possible to find budget-friendly styles and items in some stores, along with fairly-used furniture in remarkably good condition. All it takes is for you to spare the time to do an online search. If you're lucky, you can even find a store offering a sizable discount.
Many of these stores have quality, lovely pieces that you can acquire without spending top dollar. Some of them include Amazon, Wayfair, and Homegoods. There are more, but you must be willing to take your time to scour for the best home decor shops.
Luckily, we've written this article to ease your online search. We present to you some of the best online decor shops in 2021 that offer quality, economical pieces and allow you to use the latest payment methods like cryptocurrency to make purchases. Read on!
Best Online Decor Shops
Wayfair
You should not forget to check out Wayfair as you do your online shopping, as they have some affordable pieces. They have outdoor furniture, lighting, headboards, rugs, and more. The pieces are exquisite, with plenty of discounts on offer. Try it out!
Amazon
Amazon has one of the best home decor shops online. There are pieces from brands like Johnathan Adler's Now House, Rivet, and other designer collections. Even better, you can make payments with cryptocurrencies like Bitcoin and Tether/USDT.
Etsy
If you don't appreciate generic finds and large-box stores, then you should go for vintage or handmade pieces from Etsy. They have lots of unique art, wicker furniture, and Moroccan rugs.
In addition, you can get customized items from the craftsmen and artists on the platform.
Easy Payment Solutions for Your Online Decor Shops
The cryptocurrency market is expanding today. As a payment solution, the blockchain and its corresponding crypto token are gaining acceptance in today's business world. For example, you can buy USDT and use it to pay for your home decor items purchased online.
With many of the best home decor shops available online, it has become imperative for such businesses to provide easy payment solutions. Crypto payments are convenient due to their speed and low transaction costs.
Regular financial solutions are susceptible to hacks, service errors, slow transaction processing time, and high costs. On the other hand, crypto payments are fast, reliable, and presently the most secure means of doing finance.
Many online decor shops accept crypto as a means of payment, in addition to the traditional financial institutions. Another advantage of crypto over these other means is that no central institutions do not regulate it.
Cryptocurrency payments are unalterable on the blockchain. This is because the network functions on the consensus of all the nodes or users on the network.
With crypto, there can be no chargeback issue because the transaction details are permanently visible on the blockchain.
Conclusion
You really don't have to spend over the top to give your home a makeover. Many of the best pieces indeed cost a lot of money- money you might not be able to afford. But then, there are many alternatives available online if you're willing to take the time to search for them.
So, don't be discouraged by cost. Try out any of the recommended online decor shops and see whether they have something suited to your tastes. You'd be surprised as to just how affordable they are.
Even better? You can buy the pieces with crypto!