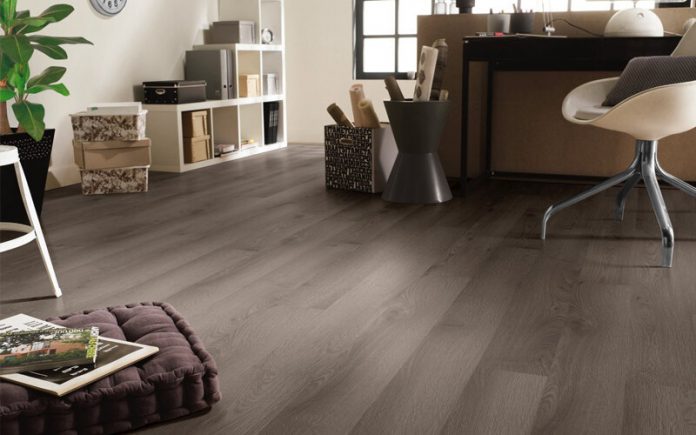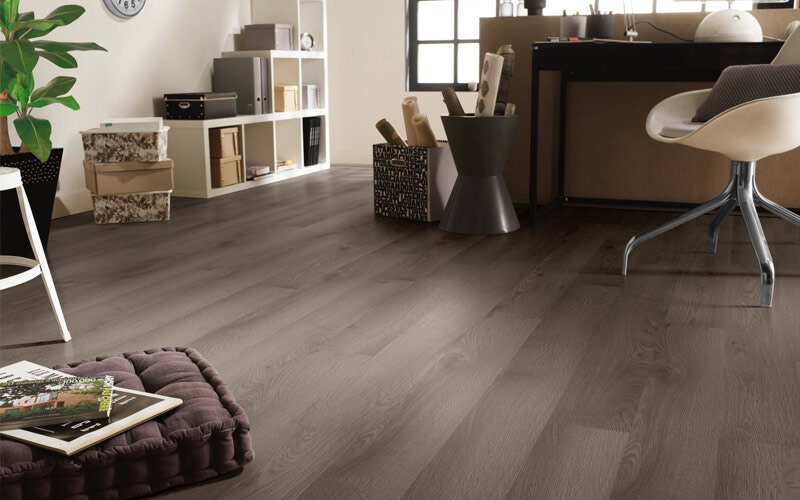 Also known as floating wood tile, laminate flooring is a synthetic, multi-layer flooring product which undergoes the lamination process. It is done both in wood and stone, and the structure includes a hybrid floor covered with particleboard wood base, topped with an image layer, and a transparent wear layer. The core layer is composed of melamine resin and fiberboard material.
It is a common type of flooring for homes, living area, dining area, bedrooms, and kitchen as they are not affected by moisture. It was invented in 1977 by a British company, and their idea was to use waste wood to make a product for a project. The beams were subjected to high pressure, chemicals and heat to turn them into a stable floor covering.
It is well known for its functionality and as an economical way of flooring. At present, it can be found in various homes, because of the protection and durability provided by laminate flooring. Various other factors contribute to the preference of laminate floors over others, and this article will give a brief idea of these factors.
1. Easy Installation
These floors are easy to install, and it can simply be a leisure activity or DIY opportunity to the homeowner. They come as the touch and group plank, which can be clicked to the other ones for the backing, making the installation easier. The installed floors will be over the subfloor on top of a film, which makes it soundproof.
A small gap is provided, between the flooring planks, which allows it to expand and contract without obstruction. A cut on the plank is required, at edges of the cupboards and door entrances for a neat finish. Even though the installation is easy, it needs to be carefully done, to be devoid of any breaches. Improper installation can cause squeaking and projection of room floors or gaps.
2. Low Maintenance
Laminate floors come with AC4 grades, which is recommended, for residential and general commercial use. They are very durable and easy to clean, and it contributes to their low maintenance. Anti-microbial resins contribute to hygiene on floors. However, it is pivotal to have a clean laminate, free from dust and dirt as it tends to create a scratch on the surface in high traffic areas. It should be kept dry and free from moisture, as it can lead to swelling or warping in the planks. It is easy to clean a laminate floor by sweeping with a broom or wiping with a microfiber mop, along with a little detergent.
Laminate floors made with low-quality materials tend to gradually get separated from each other, with visible gaps between the planks. Laminate flooring sticks together under tension, and it prevents the dirt from being at the joints. Therefore, there is no need for taping them together to retain them in place.
3. Hygienic
Laminate floors are hygienic because of the presence of anti-microbial elements in the glues. They are also eco friendly and tolerant to scratch, stain and dirt. It also has the hypoallergenic property and is favourable for those who are very sensitive to the dust particles.
Conclusion
Even though various floors are available in the market to decorate our homes and public spaces, laminate floors would be the best option, considering its durability and versatile nature.