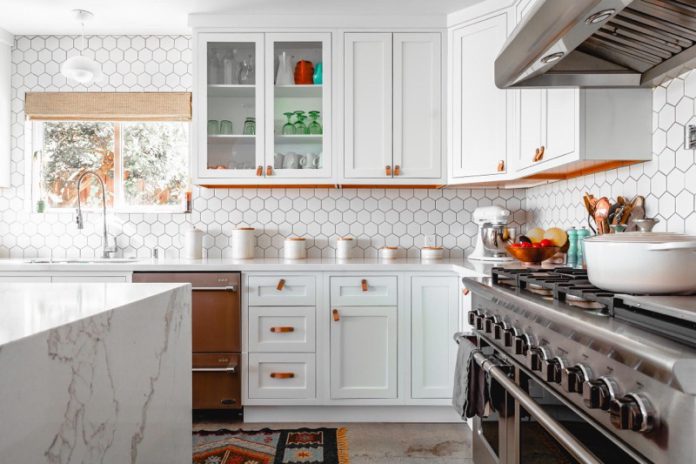 Do you want to bring your tired old kitchen cabinets back to life but don't want to rip them out and replace new ones? Or are you trying to increase the value of your some without breaking the bank?
Old cabinets can bring down your whole kitchen, but as long as they are in good condition, there are several different ways you can restore your cabinets to their former glory without completely replacing them. Depending on the look you're after and the amount of energy you want to put in, this can be a simple task or one to complete over several days.
Get the Advice of a Professional
If you want to update your kitchen cabinets to increase the resale value of your home, it's always worthwhile to get the opinion of a realtor before making significant changes. A knowledgeable source like the team at Michael St. Jean Realty brokerage can give their professional opinion about where to best invest your money, time and effort to provide you with the most value.
Refinish Your Cabinets
A fresh finish will help you get the look of a new kitchen without the expense of new cabinets. Refinishing cabinets involves sanding them down or chemically stripping their existing finish to re-do it. With refinishing, you keep all of the components of your existing cabinetry and only change the finish.
Refinishing cabinets is an excellent choice if yours are already made from high-quality materials, like solid wood. While refinishing will not camouflage imperfections or create a dramatic change like paint will, refinishing can enhance the original look.
Try a Coat of Paint
Another cost-effective solution, a fresh coat of paint can do wonders if your kitchen looks outdated or tired. As long as the frames and doors are structurally sound, you can clean them up and brush on a fresh coat of paint — all within a weekend. Painting is a much less invasive undertaking than replacing cabinets and much quicker to finish.
Paint makes cabinets look much more modern than stains and other finishes. Plus, the color options are endless. You can choose a minimal and modern look with a bright white or go with a pop of color with yellow or blue.
Reface Them
It's amazing what a little veneer and some new doors can do to brighten an aging space. Cabinet refacing is pretty much what it sounds like – it's a process in which you replace the drawer fronts, cabinet doors, and knobs and apply a new veneer to all the externally visible parts of your kitchen cabinets.
Refacing cabinets is a more expensive option than refinishing or repainting but still costs significantly less than what it would cost to replace them entirely.
The difference made by updating your kitchen cabinets will refresh the feel of your entire home and increase your home's value.