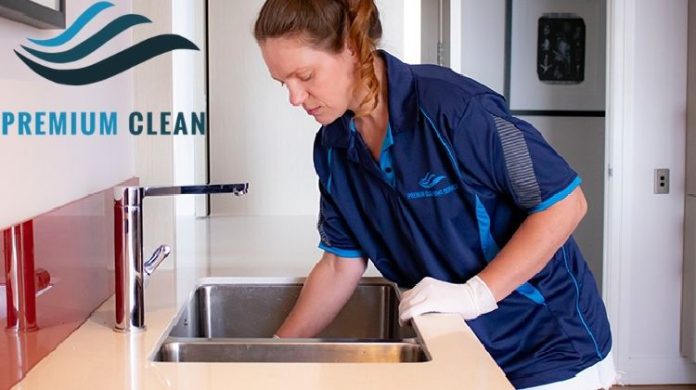 The weekly routine of washing dishes, vacuuming, and doing the laundry can help maintain a tidy house, but a good idea is to go deeper than that once a year and scrub those spaces that may have been neglected during routine house cleaning. If you've been feeling overwhelmed by a house cleaning that can take hours, even days, here are some tips that may help you enjoy the process:
Make a house cleaning checklist.
At first, you might think making a checklist will be a waste of time with all the house cleaning waiting for you, but trust us, this will be a lifesaver when you're deep cleaning. It'll make sure that you're on track with every room, nook, and cranny requiring a much-needed deep clean. Plus, it'll keep you on schedule to finish all the house cleaning before your kids come home.
Focus on one room at a time.
Taking care of one room before tackling the next makes the process go faster. It makes you feel like you're making progress with the housework, and the task of cleaning the entire house isn't as daunting.
Have a jam-out session.
Crank your favorite playlist on your phone and dance around the room as I scrub and sweep. This makes productivity soar since it feels like less work and more fun.
Organize a deep-cleaning party!
Along with your favorite music, let your friends, family, or even kids help you out. Not only will this become a fun way to hang out with your loved ones, but it'll also lessen all the workload if you're doing EVERYTHING alone.
Use good-smelling cleaning supplies.
Imagine like you're in a spa while you're cleaning and surely you'll feel more motivated to do all the work. No matter how much house cleaning it'll be, nothing makes work easier than using great-smelling laundry detergent, multi-purpose cleaner, and others.
Treat yo' self.
Make a promise to yourself that a reward is waiting for you once all of your cleaning tasks are finished. But let's be real, a house that smells great and is well taken care of is already a reward in itself.
Apart from enjoying the deep-cleaning process, it's also essential to take note of these guidelines before you begin. We won't let you tackle cleaning empty-handed and keep you informed about everything you need to remember.
Clear away the clutter. You should conduct a light cleaning before undertaking a deep one. If you have items piled on top of counters and tables or on furniture, pick them up to ensure access to the places you need to clean.
Make a game plan. Plan which rooms you will tackle and when you can clean for longer periods of time, considering how much time you think it will take to complete a thorough job. If necessary, spread out the work over multiple days or even weeks. Hire cleaning services like Premium Cleaning Services near you if you're short on time or if your home is larger. Remember: Deep cleaning is a marathon, not a sprint!
Take stock. Before you start, ensure you have all the materials you need. You don't want to let a lack of supplies interrupt your rhythm once you're underway. Suggested supplies include:
Lint roller.
Multi-purpose cleaner.
Baking soda.
Gloves to protect your hands.
Brush with stiff bristles.
Cleaning caddy (optional, but helpful).
Dish soap.
Mineral oil.
Microfiber dusting cloths.
Garden hose (for yard work).
Wood cleaner and/or polish.
Telescoping pole for high and hard-to-reach spaces.
Vacuum cleaner with extension accessories.
White vinegar.
Window and glass cleaner.
Conclusion
Deep cleaning can be a bane to anyone's life. It's not the tasks that are hard, it's just challenging to find a time that you can actually spend house cleaning for hours on end. Pro tip from Premium Clean: Don't let the tasks overwhelm you. Create a game plan that will ensure that instead of dreading the tasks ahead of you, you're actually anticipating a clean house that'll serve you for years to come.