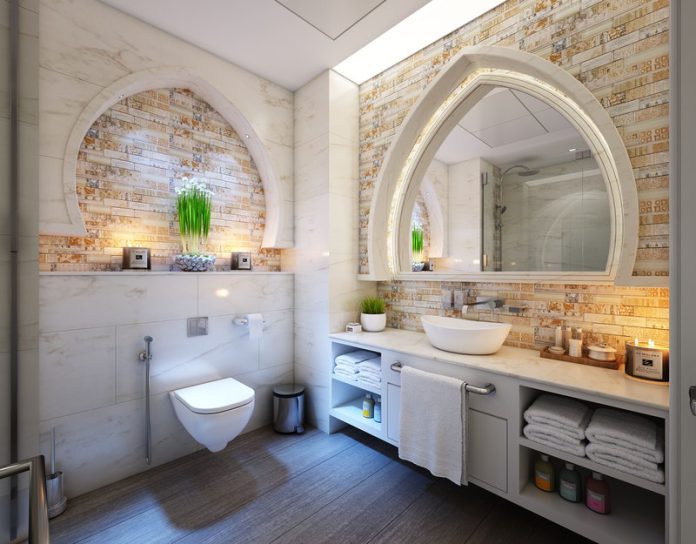 A luxury home is something that many homeowners aspire to have. Although this may take a lot of money, time, and dedication to accomplish, there are other ways you can give your interior a lavish feel.
For example, the bathroom is one room of the house that can make your living space look and feel fancy. This is the best place where you can add beauty, comfort, and innovative functionality that will make your decor grand and inviting.
From upgrading the shower room to designing a spa-like ensuite, there are endless luxury modern bathroom ideas out there that suit every taste and style. All you need to do is consider the space you have available and use it wisely to create your dream washroom.
If you need inspiration, take a look at these five ideas on how to go about your next luxurious home improvement project.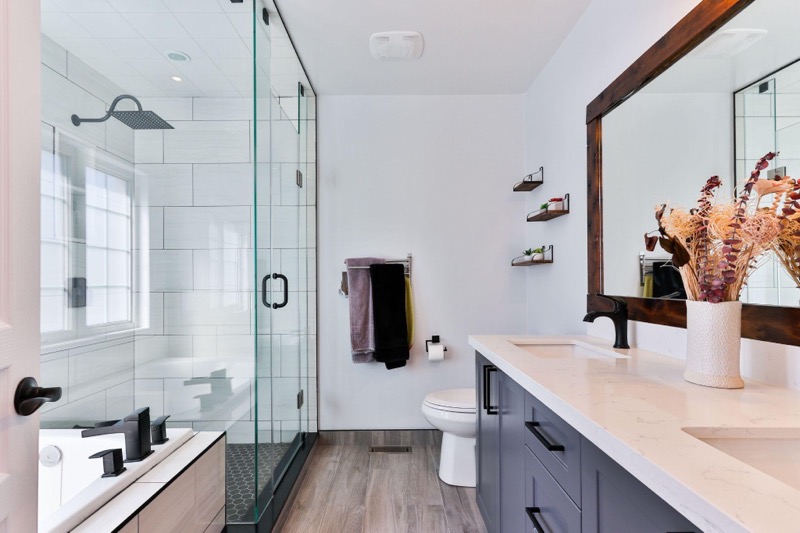 Make a statement with a luxe bath
There is no doubt that bathtubs are the greatest focal point in every opulent bathroom. This piece of furniture comes in many sizes, shapes, and forms so homeowners have plenty of options to choose from to find a bathtub style that creates the best high-end and luxurious spa-like feel in this part of the home.
In case you don't want a tub, you can still create a lavish bathroom by installing a luxury shower. You can choose either a sport-style shower head that offers a refreshing experience or a plate-style head that makes waterfall-like soft rain and relaxes your mind.
Add warmth with wood
One of the key features of modern bathrooms is wood. This material is popular because of its natural beauty that offers instant warmth to the space and invokes the quiet luxury of a spa. Depending on the interior design used in the room, you have several options for how you can introduce timber to your bathroom scheme.
For example, instead of going for a full timber-fronted vanity, you can keep things simple by adding a wooden shelf side table which is perfect for bathrooms with limited space. Add a basin sink on top and a couple of storage baskets underneath to increase this improvised cabinet's practicality.
Set the mood with lighting
Lighting also plays a major role in creating the right mood in a luxury bathroom. From ambient lights that provide magic in the space to task lights that are installed for a specific function, homeowners have plenty of options to choose from to brighten up their bathroom and make it feel luxurious.
For example, if you are a bath person, you should consider installing atmospheric bathroom lighting inside your shower room or above your bathtub to create a lavish spa effect in the space. You can also add dimmers to switch between brighter and softer lighting levels for a more relaxing atmosphere.
Incorporate luxury finishing touches
If you thought that bathrooms don't need decorations like the other rooms of the house, you're wrong. In fact, adding accessories such as greenery and stylish baskets will certainly enhance the mood of the room and make it look more cozy and luxurious.
For example, if you have a free-standing tub, then you should definitely add a chic bathtub tray to make the space feel like a true oasis. When taking a bath, add your favorite scented candle, a book, and even a glass of wine and instantly soak your cares away.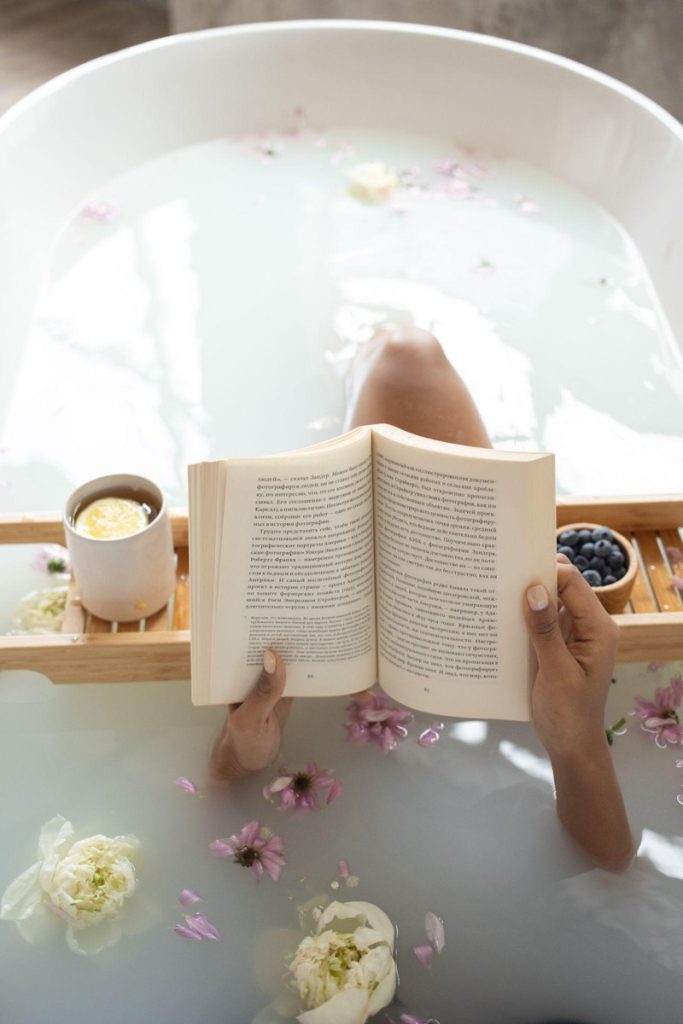 Increase comfort with underfloor heating
A feature that will certainly increase the comfort levels of your bathroom is underfloor heating. The truth is nobody likes to place their feet on a cold hard floor when they step out from a warm bath, so installing such a heating system will certainly keep your toes warm at all times.
Besides, this is a great way to avoid having bulky radiators that take up valuable floor and wall space in the bathroom. Instead, you can use the extra room to add other luxury bathroom elements that will make the space more lavish and practical.
Final thoughts
Designing a luxury bathroom is an excellent way to increase the aesthetics of your interior. No matter how big the space is, there are so many things you can do to this part of the house that will help you create the perfect retreat right there in your home.
From incorporating an elegant bathtub to adding luxurious decorations, choose the elements that suit your style and taste best and add a lavish feel to your interior with a few simple changes. If you want to have a perfect luxurious bathroom, you can use renovation services such as bathroom renovation London.
For more inspiration, don't forget to borrow some of the ideas mentioned in this post.