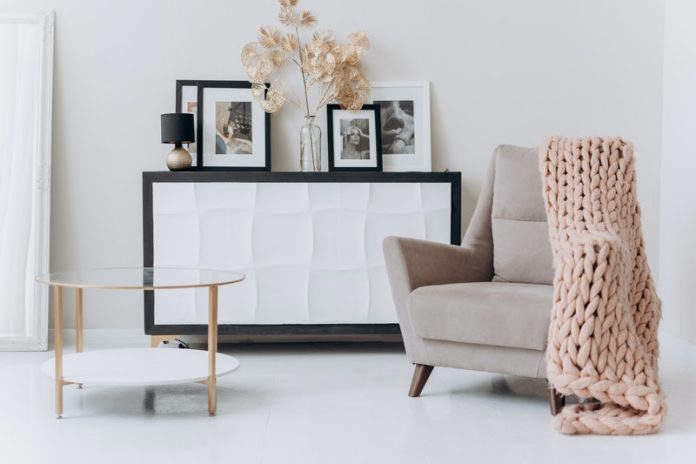 It can sometimes be hard to find the right home decor for your space. However, there are many different trends that you may not have even heard of before which could work well in your space. These include using simple pieces such as house plants, wall art,  linen curtains, and small shelf-ornaments which are a great way to create an upscale look with minimal effort and at a low cost. House plants can bring a taste of nature and freshness to the room. Linen curtains come in all sorts of colors and designs, so it'll be easy to find something that's perfect for each corner of the window. Small ornaments also look great when you follow certain themes and color palette. Wood is also a popular choice of material for decorating, and it can make a space feel very cozy.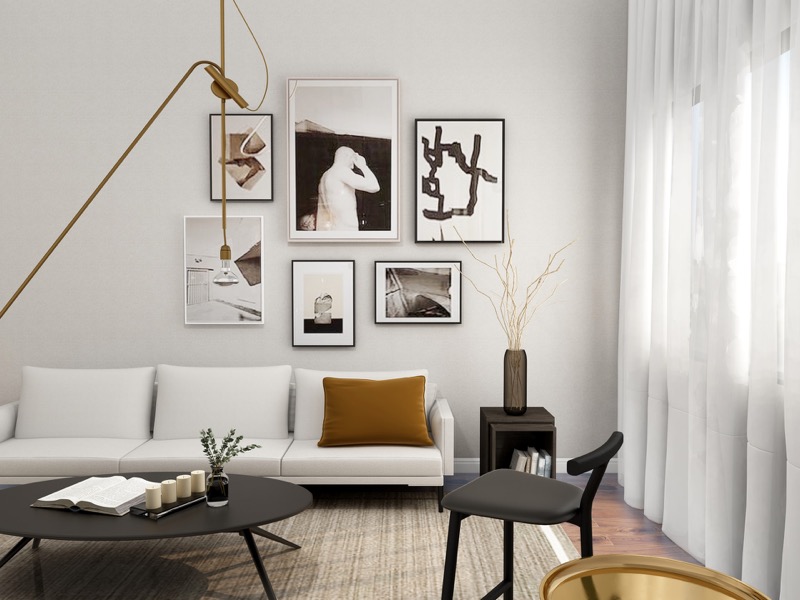 Minimalist Decor
Another trend that is becoming increasingly popular is minimalist decor. This type of decor focuses on simplicity and functionality, so it can be a great choice if you're looking for a modern look. There are many different ways to achieve a minimalist aesthetic in your home, but one of the most popular methods is to use neutral colors and simple furniture designs. This can help you keep your space looking clean and orderly without the need for excessive decor.
Vintage
If you're looking for a more whimsical or eclectic look, you may want to try using vintage pieces in your home. There are many places where you can find vintage furniture and decor, so it shouldn't be too difficult to find something that matches your style. Vintage pieces can add a lot of character to your space and help you stand out from the crowd. So, if you've been looking for a way to make your home unique and personalized, this could be the right choice for you.
Nature-Inspired
Another decorating trend is using natural materials. This can be a great way to add some warmth and texture to your space. There are many different materials that you can use, such as wood, stone, and metal. Using natural materials can also be a great way to connect with the environment and bring the outdoors inside.
Bringing nature into your home with indoor plants is also a popular decorating style recently. Indoor plants can help clean your air, add some color to your space, and make it feel more alive. In addition to the benefits that they bring, there are also many different types of indoor plants which you can use in order to get a unique look.
Bold and Bright
One decorating trend which has gained a lot of followers in the past few years is using bold and bright colors. This can be a great way to add some excitement to your space and make a statement. However, it's important to use these colors in moderation, or else your space may end up looking too chaotic.
Eco-Friendly
If you're looking for a way to make your home more environmentally friendly and sustainable, you may want to try using recycled materials in your decor. There are many different ways to do this, such as using recycled furniture, using sustainable materials for construction, and using reclaimed materials such as turning your coffee table into a desk or broken mirrors into catchy mosaic-style wall decor. Recycled materials can be a great way to reduce your environmental impact and help you save money at the same time.
Space Saving Decor
If you are having limited space in your room then you can go for multifunctional furniture items. This decoration is also popular for young people who are just starting their own independent life. Limited with spaces and often time money they will choose multifunctional decorating items. For example, a coffee table that also has storage space inside it or an ottoman that can be used as a seat or a table. This way you can save some space and still have all the functionality that you need.
Final Say
No matter which trend you decide to go with, it's important that you pay close attention to your space when decorating. Make sure that everything is working together seamlessly so that your room doesn't end up looking cluttered and unorganized. However, you also want to make sure that each piece of decor on its own is interesting so your room doesn't look boring. So, it might be a good idea to start trying out some different home décor trends until you find something that works for your space.