Roohome.com – Modern dining room design with dark colors concepts seemed indeed are rarely encountered. For those of you who do not much like dark colors of such designs may not make you interested. But instead, for those of you who are fond of dark colors will definitely try to design a part of your house with that color especially to this part of the dining room. Whether the dark color will make your design concept becomes alive? Of course not. In fact, you can make a modern design for your dining room becomes cooler and look gothic with the selection of dark colors. Therefore let's try to create fabulous designs for your dining room.
Whimsical Lights Models For Dark Dining Room Design
Do you know whimsical design? Whimsical is something unusual or a something unique shape on a design. Therefore in order to design in your dining room is not usually visible, use lights whimsical models are also very interesting. In your dining room lighting is also needed, therefore, you must choose a unique lamp model to match your concept. Whimsical light models can also be used as a decoration in your dining room. Forms of diverse very fitting to embellish your whimsical lights models for dark dining room design.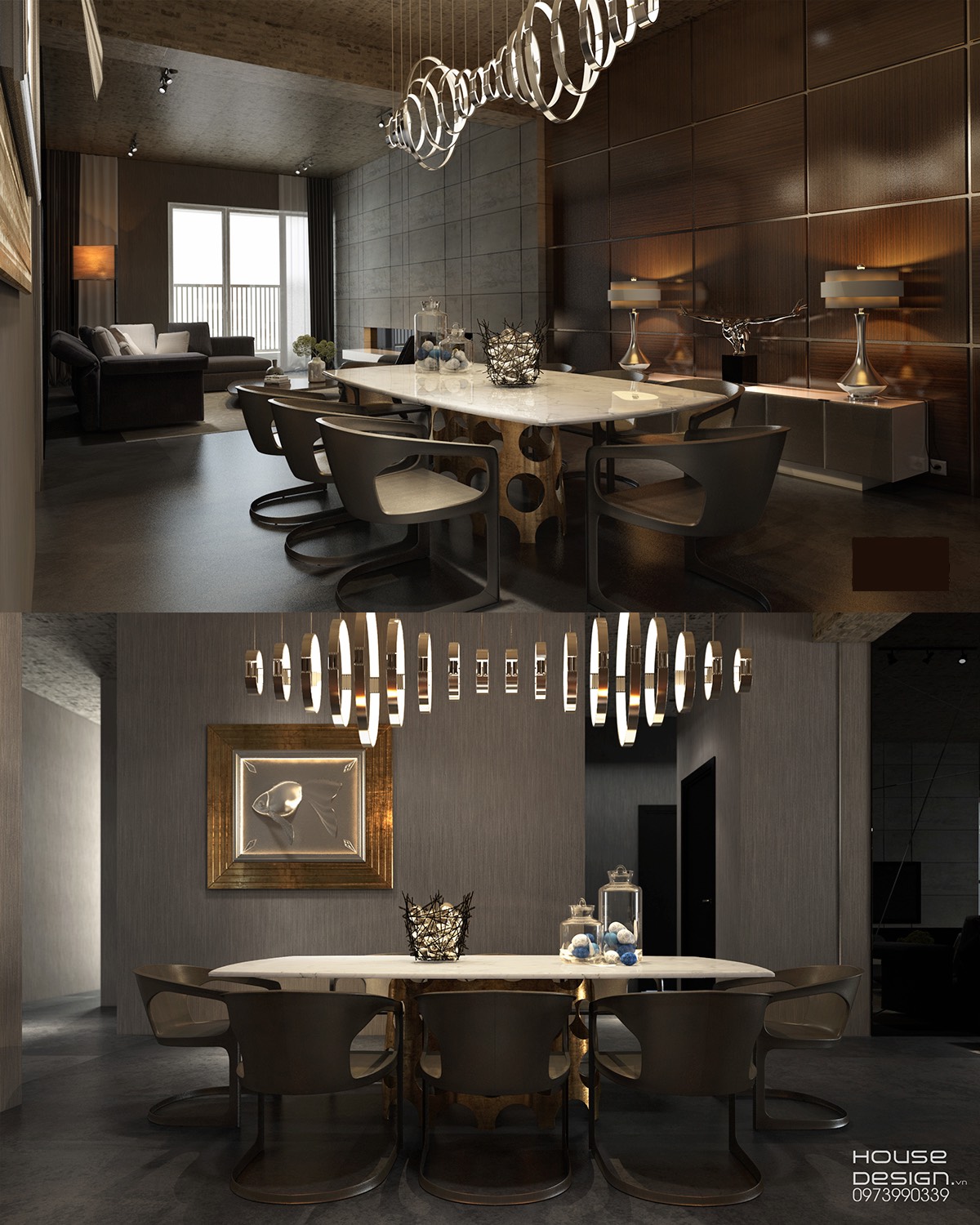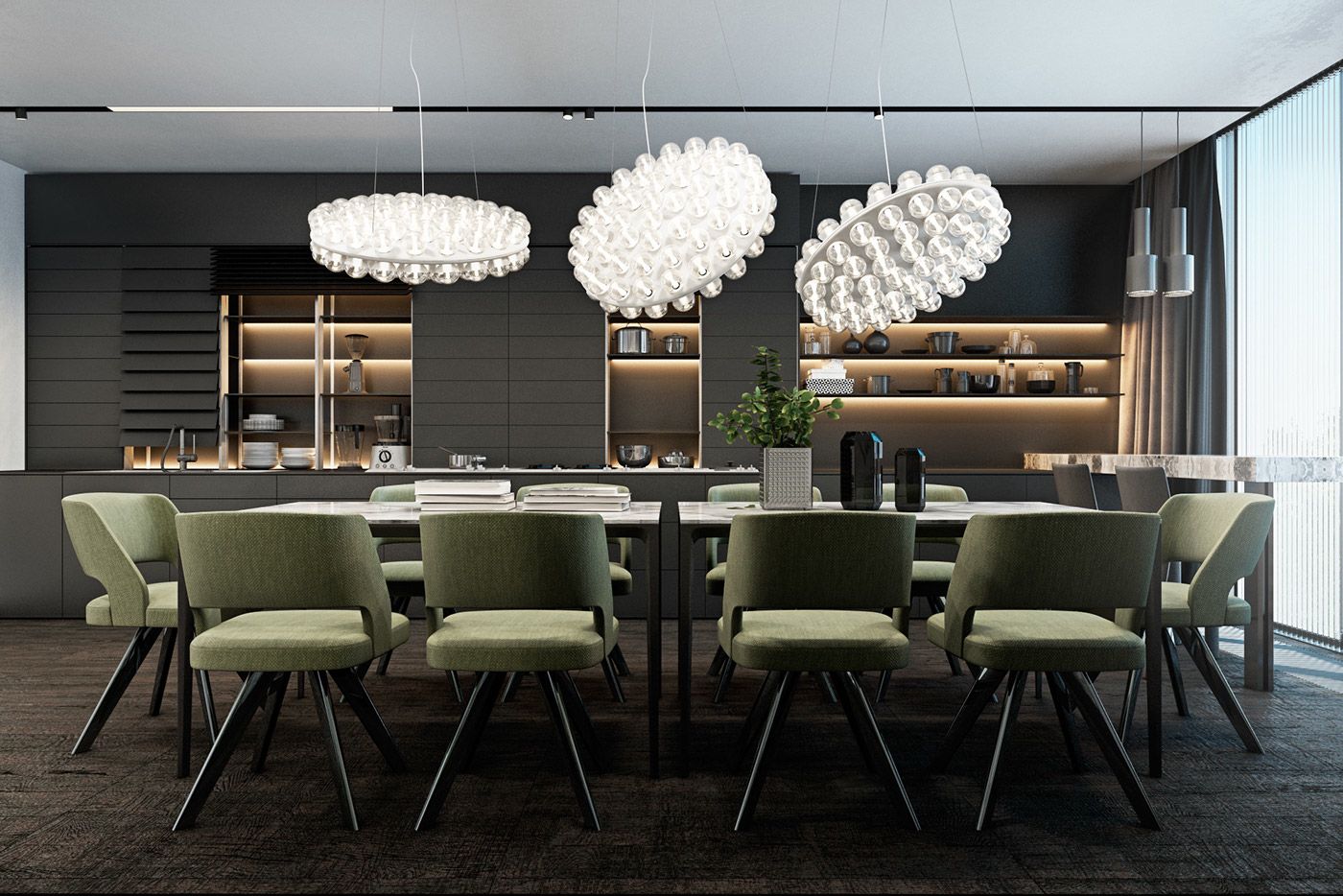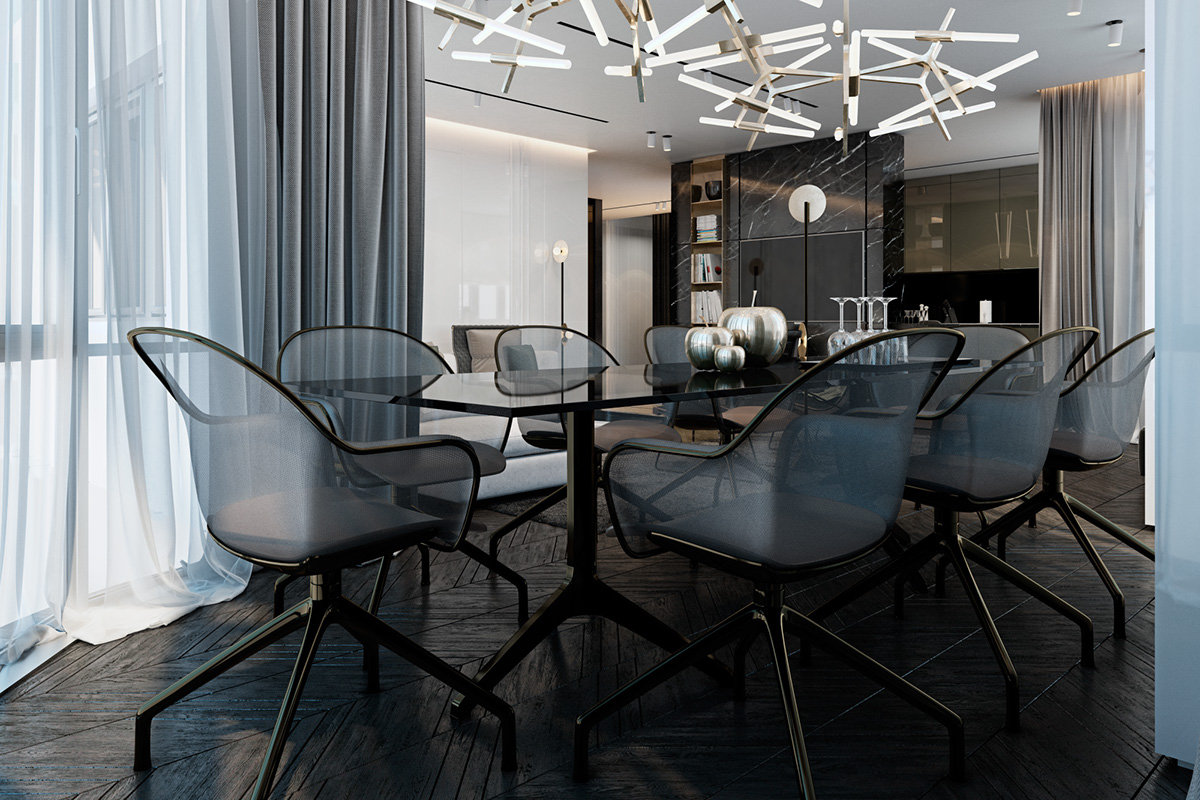 Dark Gray Color Dining Room Concept Design
This modern dining room design also provides dark colors other than black, dark gray may you choose if you do not want a color that is too dark such a black. Gray color on the walls or furniture and decorative ornament in the dining room was not a problem. Dark gray color can make a modern design that you want to build to be more fitting. The color is able to create elegant designs.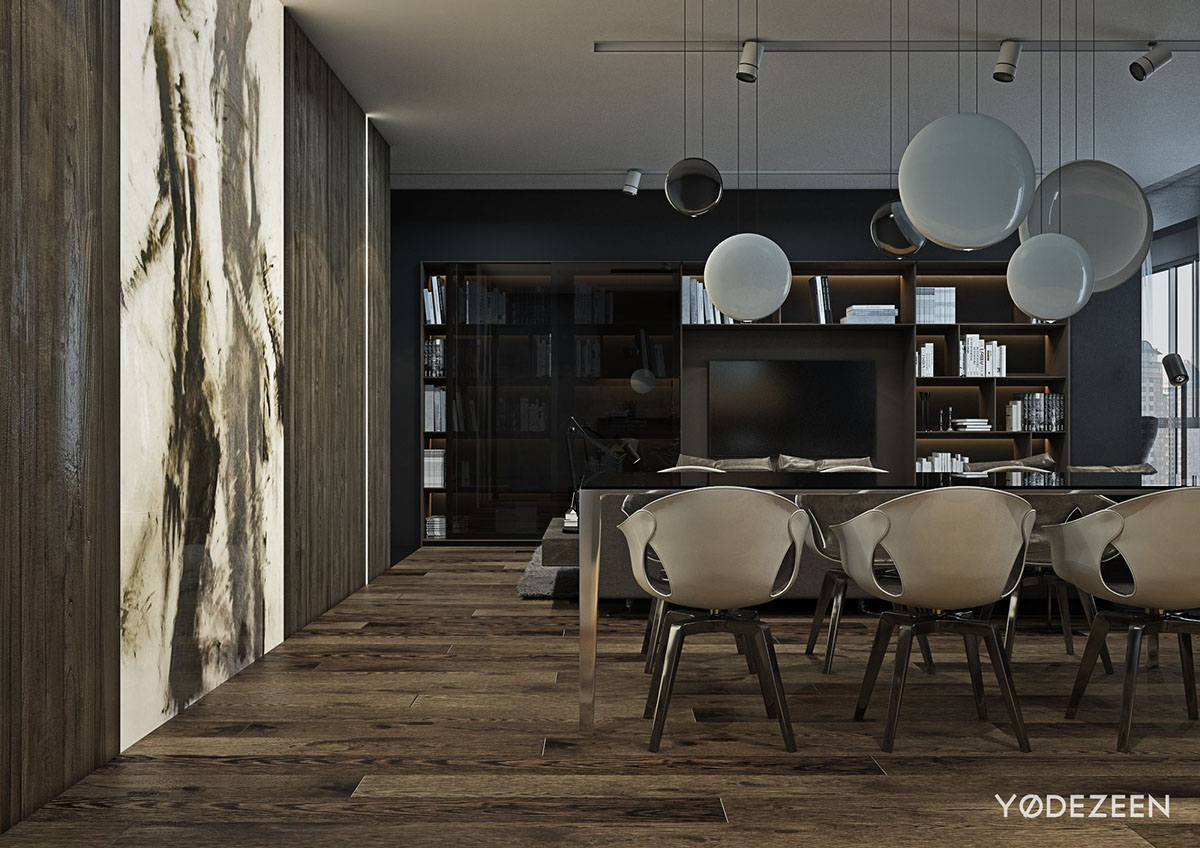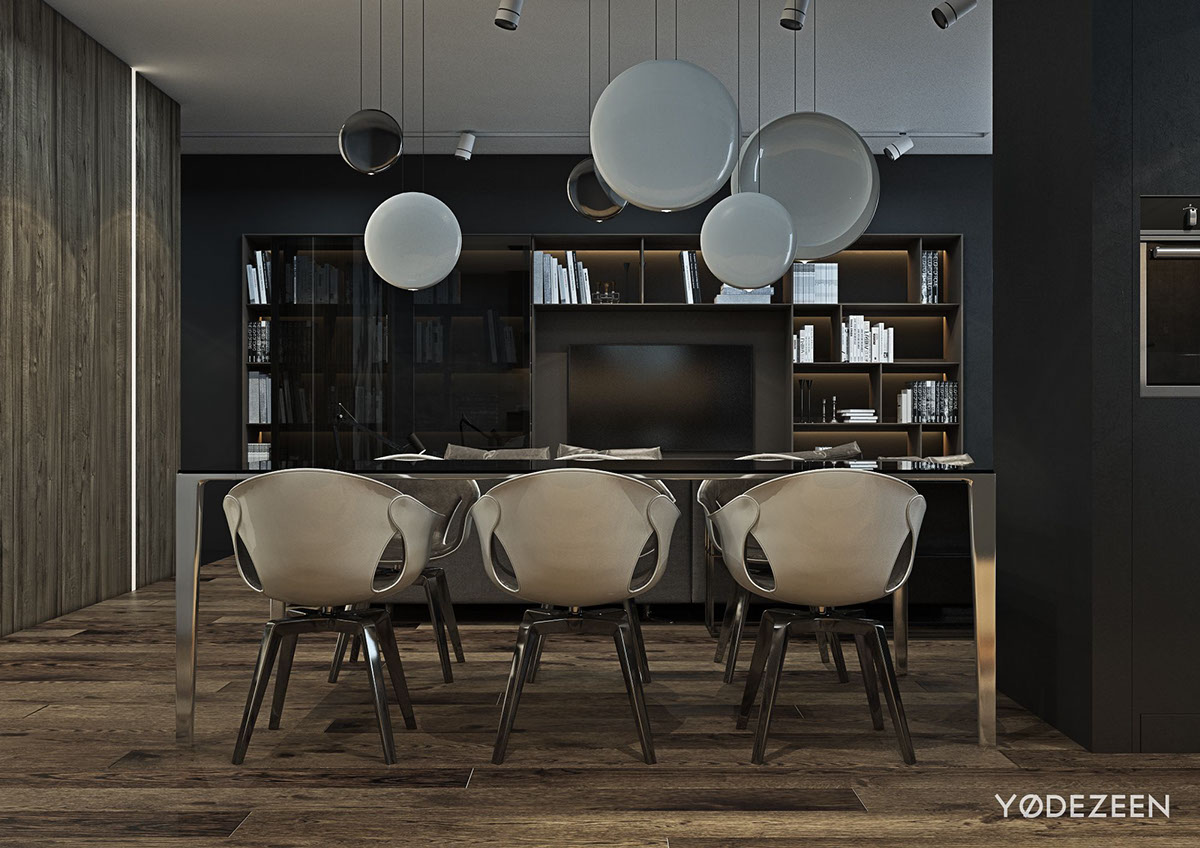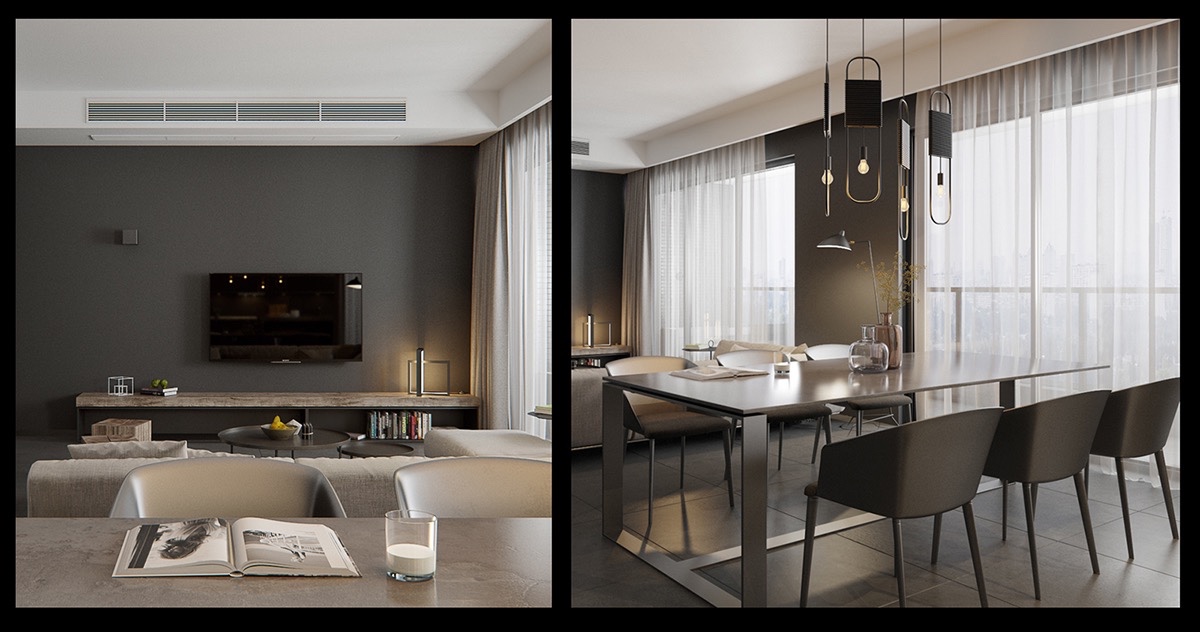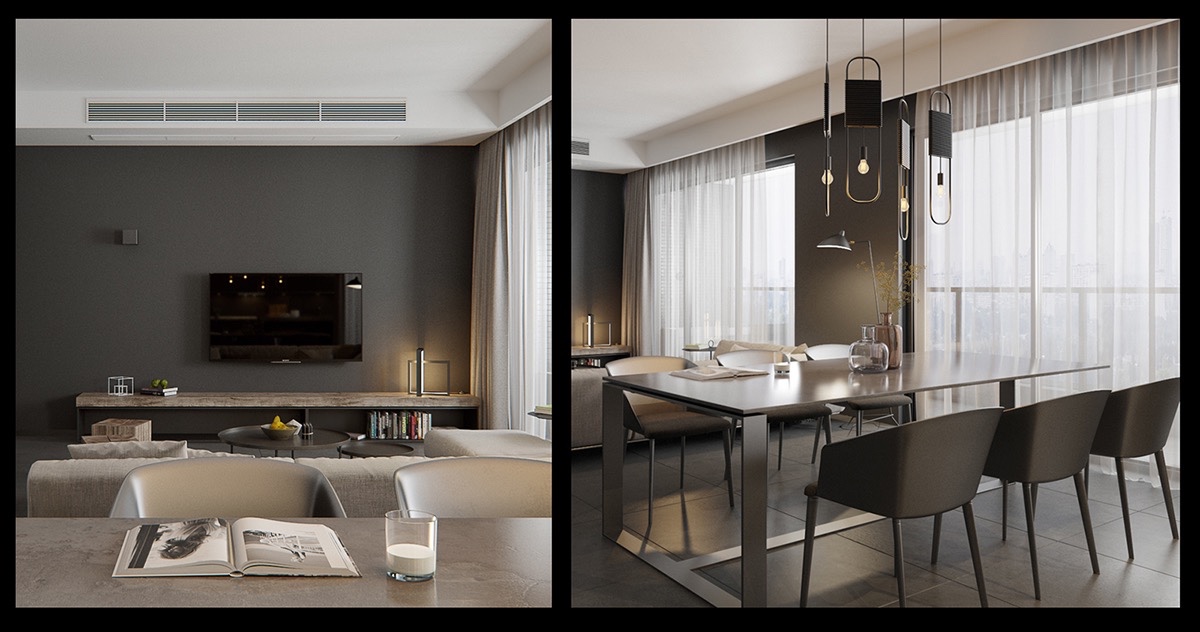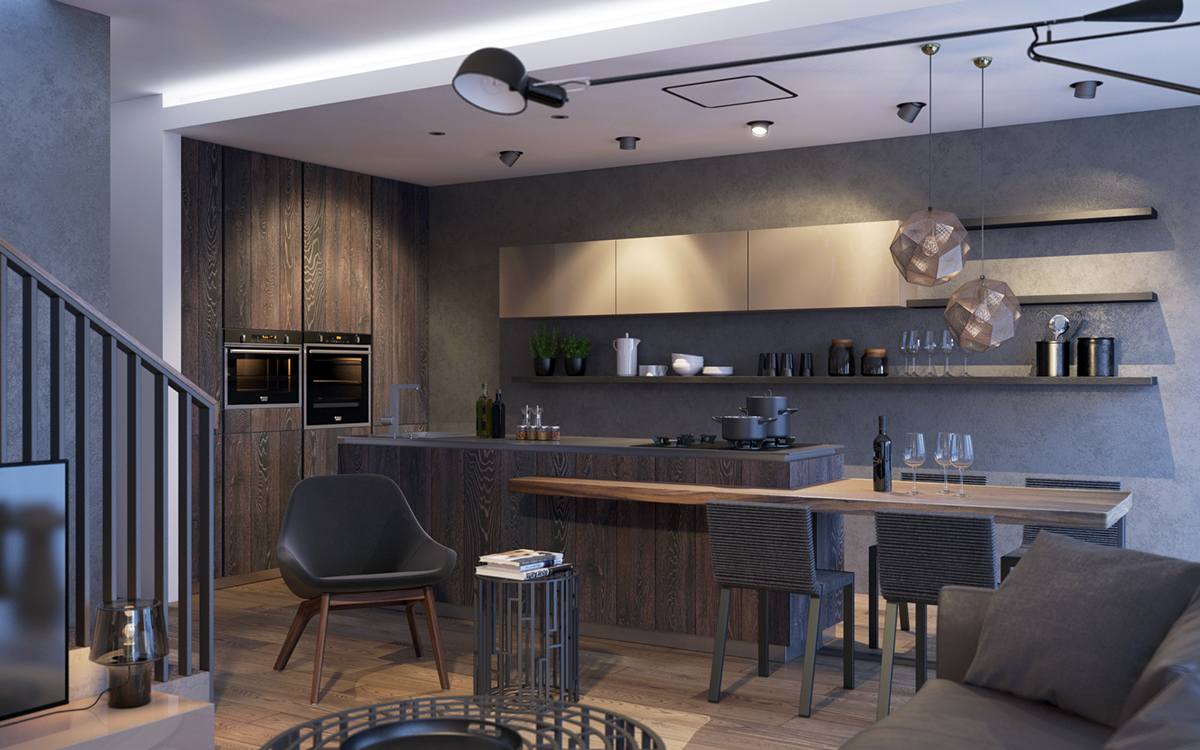 Modern Dark Color Concept For Dining Room
A modern dark color concept design for your dining room you can also create to make it more attractive. Modernity that was presented at the design you can start with selecting the lights, decorations, or furniture. But most importantly you have to imagine what kind of modern ideas as to what concept to implement. Makes your a modern design be more perfect. Consider the overall detail of each part of the room.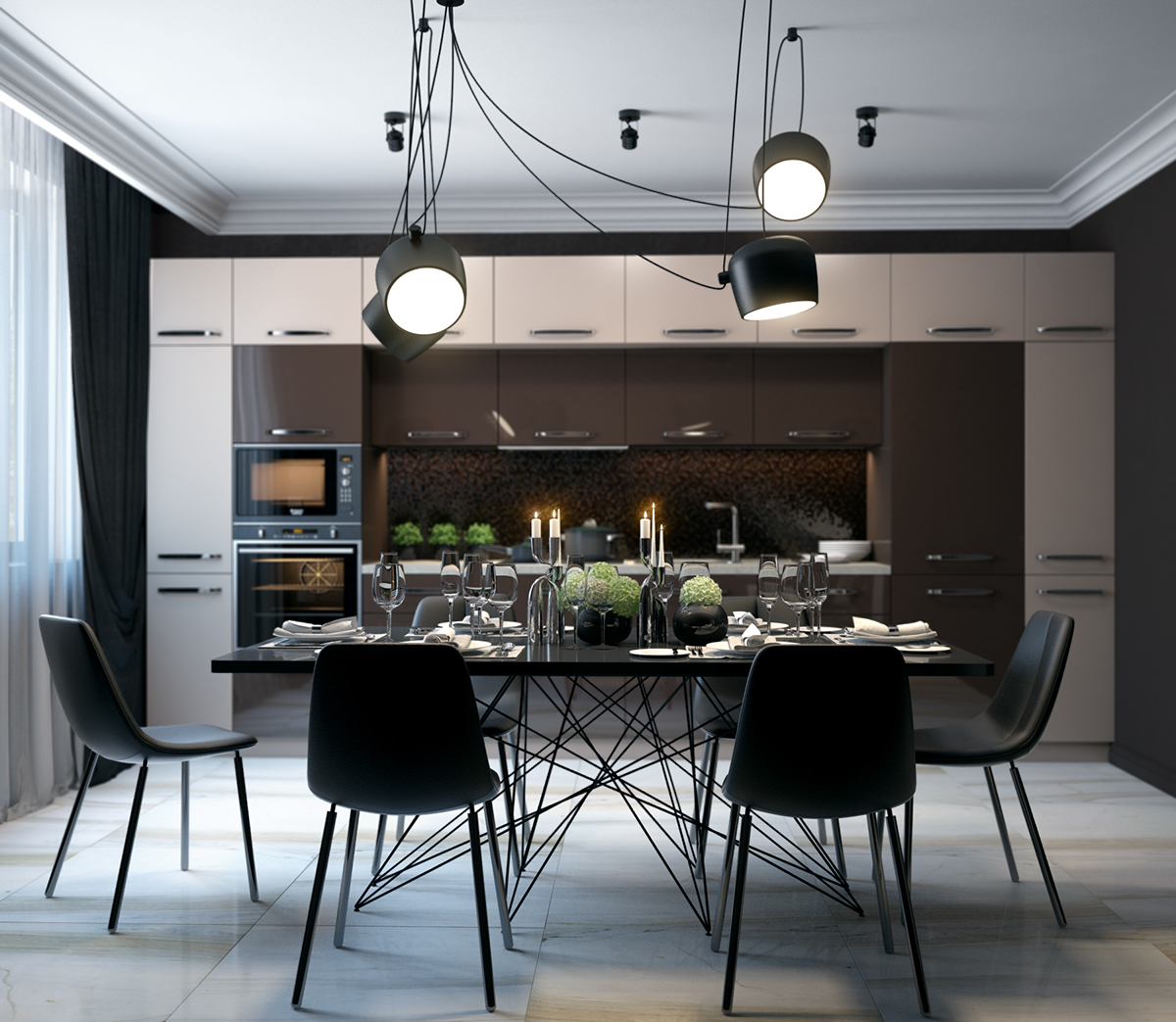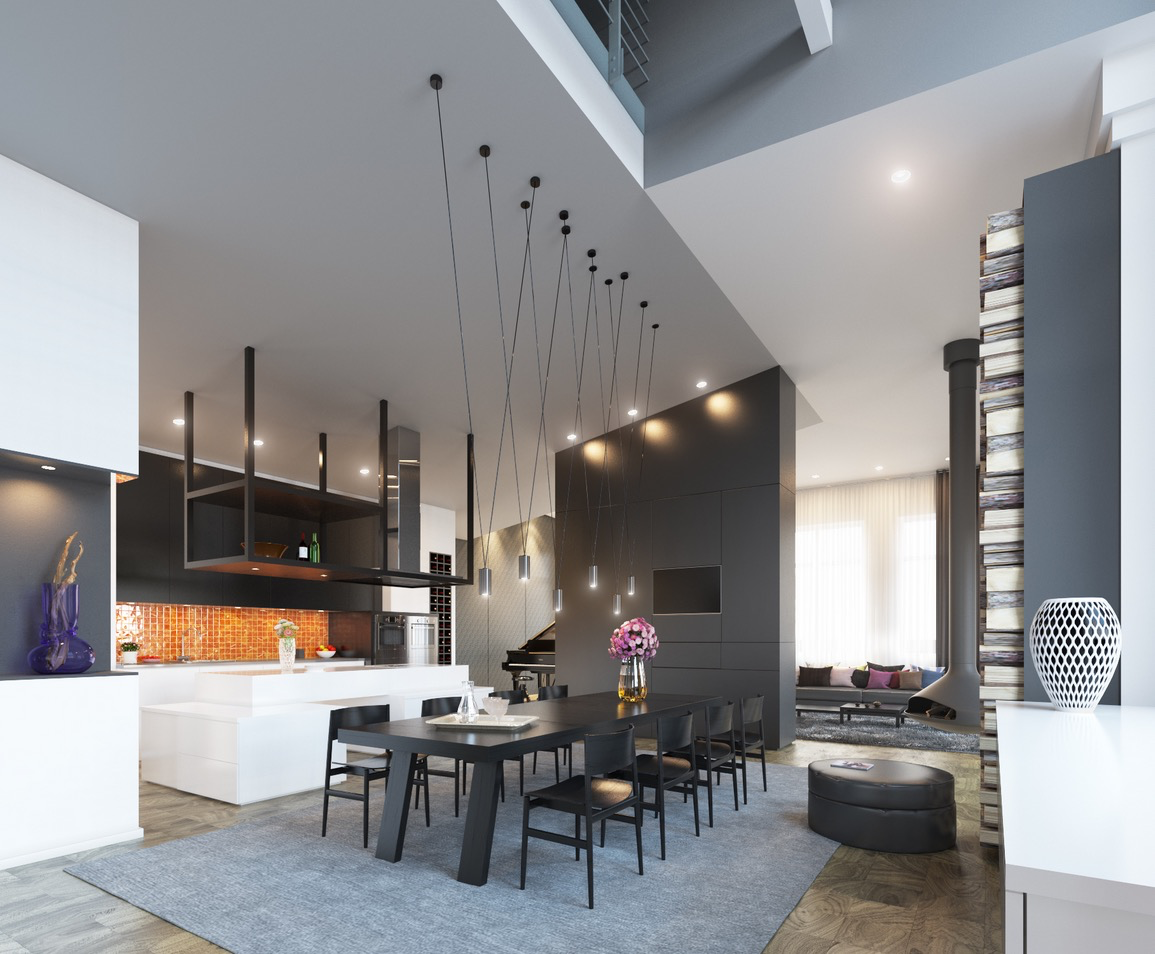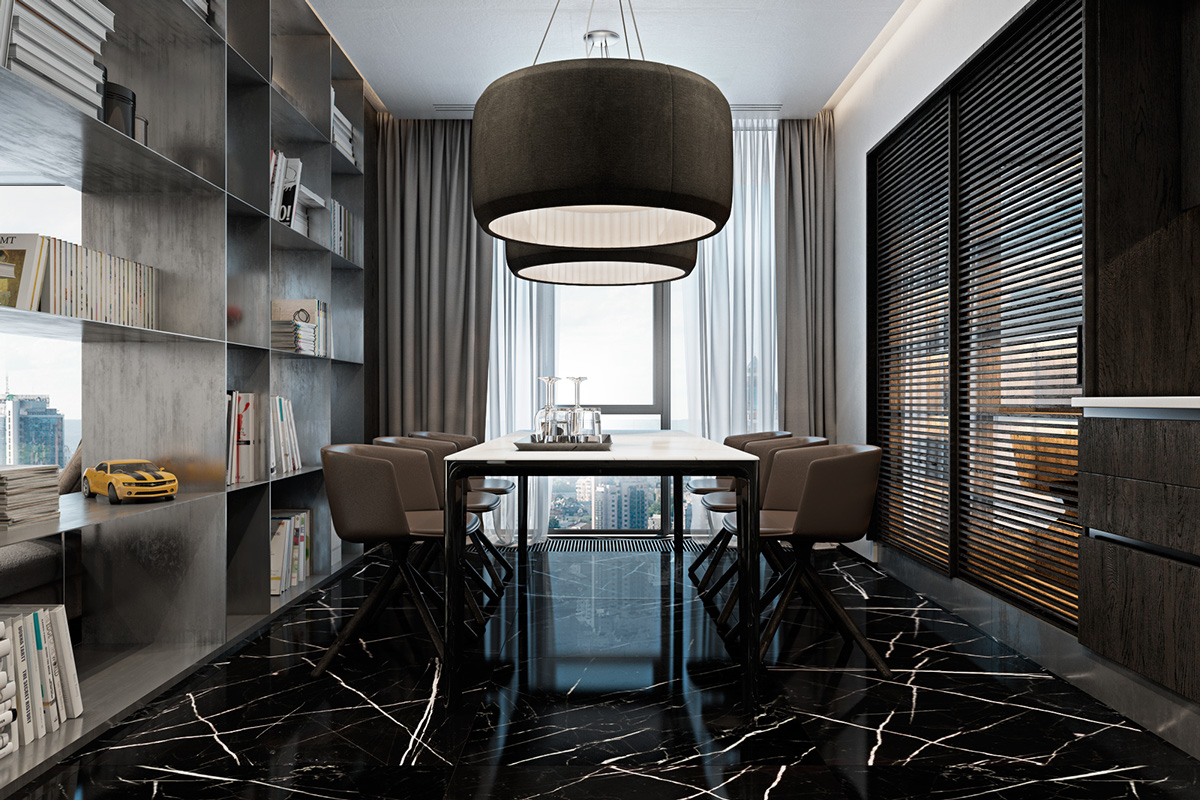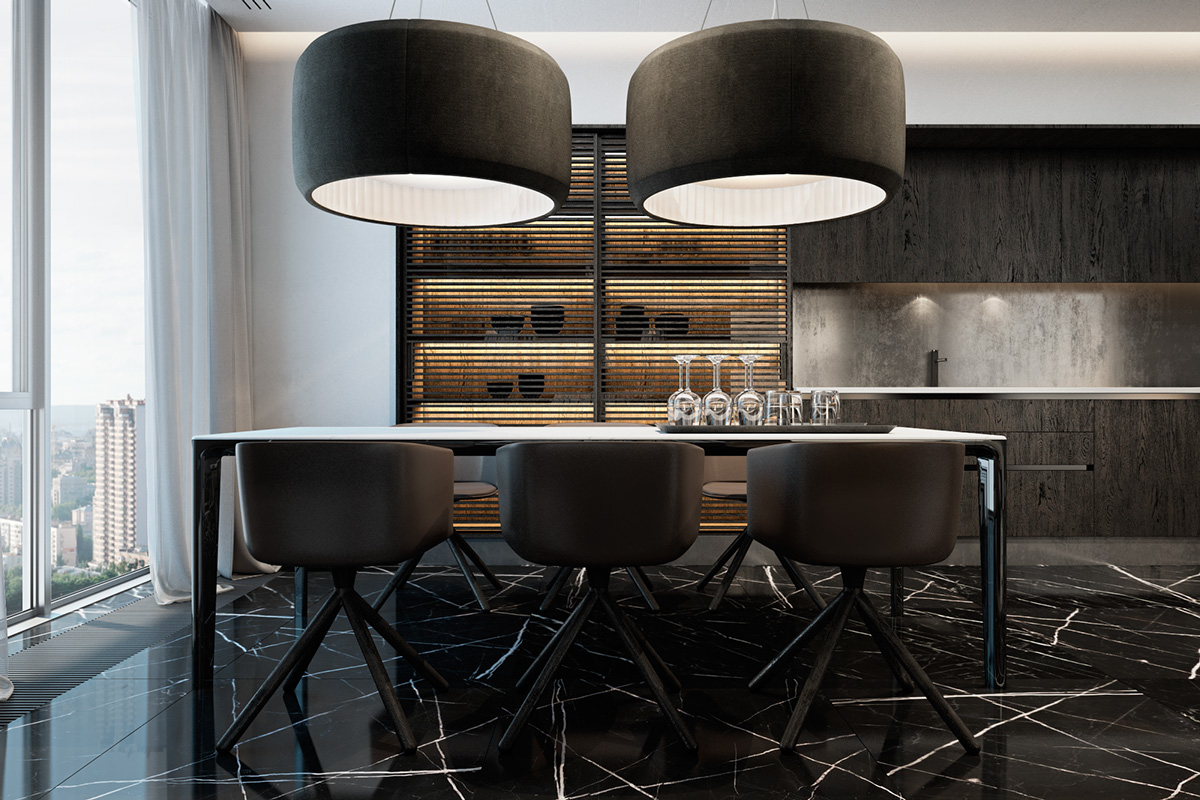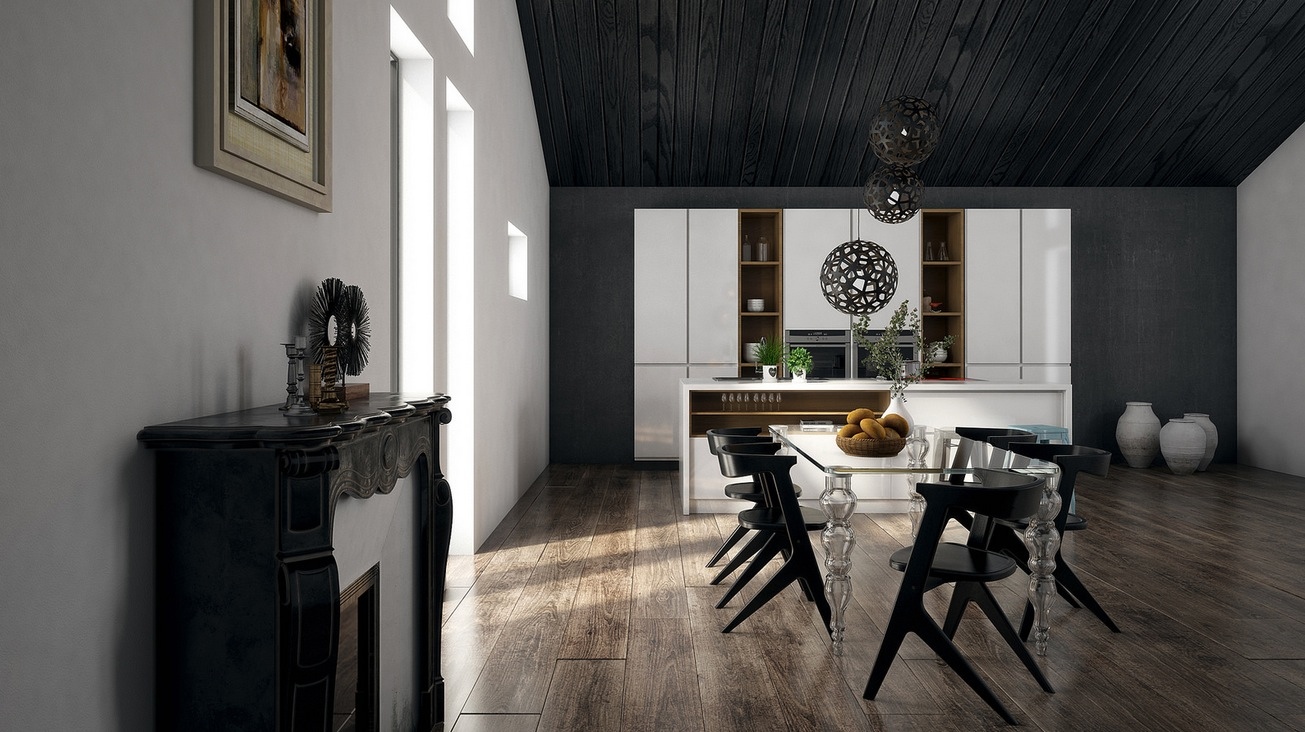 Now are you interested in these types of modern dining room design with dark color? Just apply it now for your dining room.