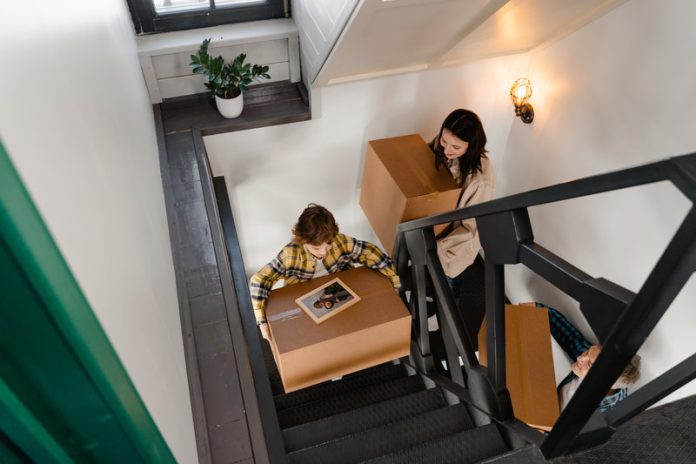 Moving into a new home canbe one of the most stressful experiences of anyone's life. It'snot easy keeping track of all of your belongings, and figuring out what gets left behind if you're moving to a smaller place. Then once there, you need to figure out countless things like how to decorate your new space, the bills, and navigating a whole new environment where you probably don't know anyone.
Some things in this list can wait, while others you need to do as soon as you step foot in your new place, if not before. This includes things like making sure the home is safe for any children or pets, and to make sure the heating and cooling systems are in order. Some of the things in your things like the basic kitchen utensils and bedding need to come out first, while everything else can wait.
If you want to know about all the things you need to do ASAP in your new home, keep reading.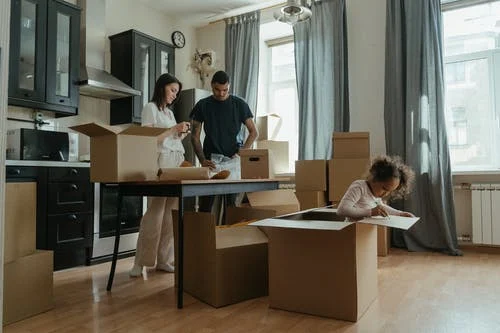 Change the Locks
While reputable real estate agencies like Usaj Realty can help you find a safe place in a good neighborhood, you can never be too careful. Keep in mind that people lived in this home before you moved in, and they might have the keys to the place, even if you now own or rent it.
If the idea of strangers having access to your home makes you rightfully uneasy, the safest course of action is to change all the locks in the home. If for some reason the landlord doesn't allow this, you can install extra locks that weren't there before and can later be taken down.
Contact a locksmith or any home maintenance personnel with your concerns and see what solution they can give you. Locksmith in Dandenong, Victoria offers the best service and will give you the security you need in your new home.
Decide What Goes Where
If you're moving into a new place that's smaller than the one you last lived in, you might need to let go of some of your stuff. This is because not all of your furniture will fit, or it will make the space look even smaller and closed off than it already is.
If you decide what furniture you want to keep and what you want to leave behind, you can save a lot of effort and time moving it to your new place. The furniture that can't be kept in the new place can easily either be donated or sold, or it can be stored in a warehouse if you're unwilling to let go of it.
Moving into a smaller home will require you to let go of some stuff you won't need anymore.  Downsizing will give you more opportunities to focus on the more essential things in life. This is the right time to center your attention on keeping things that spark joy; otherwise, let go of them to keep your life organized and clutter-free.  According to popular belief, living a simpler life is more Zen and would bring you tranquil happiness.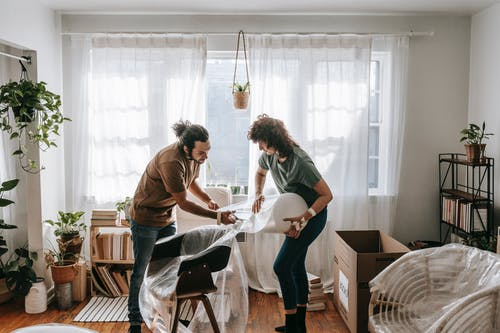 Child\Pet Proof the House
If you have any pet rabbits, you know how they live to chew on any wires they can find. Which means that you probably kept all the wires in your old place covered. In case of dogs, you need to keep all of the things they can accidentally end up eating away from them.
The same goes with little kids – things like scissors and knives need to be kept out of their reach, and you need to be careful about making sure they can't get to the stair or the balcony, if you have one.
Many members of the family will be unfamiliar with their new surroundings. Indeed, they are not aware of the hazards of the new home, such as corners, stairs, and holes in odd places. To ensure that your home is child and pet-proof, it is a good idea to go through the entire property before signing the mortgage agreement.
All these things need to be take care of right after you move into your new home if you want to keep your kids and pets safe.
After you do all these three things, you may attend to other important matters like deep cleaning the home, setting up the internet connectivity, and other relevant utility setups like HVAC and water. Once you have organized all of these, you can rest assured that you'll have an effortless time living in your new home for the first month. It would give you more opportunities to meet your new neighbors and socialize. This is important because as you settle in your new place, you'll need the support of the community to help you feel secure.