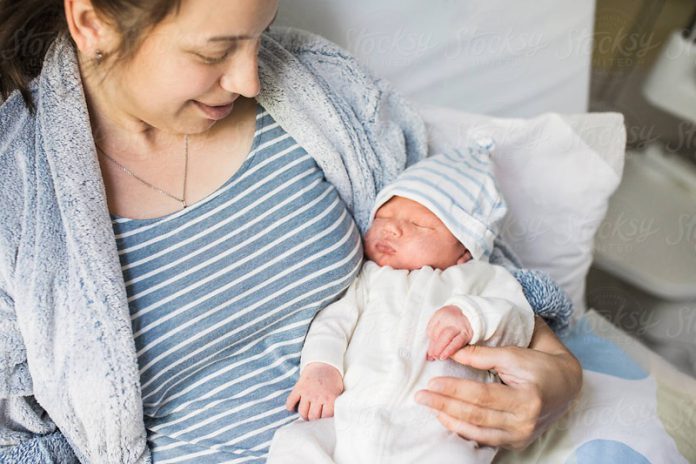 When you are expecting to have a new child in your home and you are considering relocating as you can't adjust to the new child in your home then it is time to make some changes to your home before you relocate or have a new baby. Hire cross country movers to make your relocation process easier and successful and now pay attention to the safety of your upcoming baby which should always be the most important thing for you. If you are interested to know tips then check out this list.
Pay attention to the big things at first
It is time to replace the broken windows, doors, fix the leakage of hot water, and so on. Also, if you are relocating to a very older home then peeling and chipping paint surfaces means there is the source of lead exposure, then you need to repaint so that your kid won't touch the surfaces containing lead.
A safety exam of your home 
Having a baby at your home who can crawl into cabinets present in the kitchen or the other parts of your home containing the toxic chemicals could be dangerous. Overnight, they will become and before they start reaching the different open cabinets, make sure you keep them safe for your kid. It is recommended you keep items such as cleaning agents along with other such products out of sight of your kid so that he/she can't access such products. Also, analyse your entire home and make sure it is safe to have a new baby.
Remove allergies 
Babies have a very sensitive immune system, therefore, they can get allergies soon so you need to make your home allergen-free to make your child safe. If there are any household plant present at your home which produces pollen then it is time to vacuum with a HEPA filter to get rid of the entire dust present in your home. Also, if there is carpet flooring present at your home then make sure you keep it well maintained because, with time, carpet flooring accumulate lots of dust, debris, bacteria into it which becomes allergen to your kid so make sure you get them vacuum cleaned frequently and also pay attention to the entire cleaning of your home.
Use gates around the staircases 
It is important to have the gates around the staircases which lead to the stairwells. Though when you have a new-born then you might take some time but when the minute they start moving and rolling then it is time to get those gates out.
Make a safe spot for babies to play 
When you are busy doing the home chores then make sure you keep your child at a safe place. You should prepare a safe spot for your child where one can play easily without any potential hazards. Also, you should bring some toys which are capable to keep your kid busy which have lights, sounds, and music. Such toys keep them busy and they will love spending their time with their toys.
Make your living room safe 
Babies spend most of their time in the living rooms therefore it is important to keep them safe. The biggest risk present in these rooms is falls and collision with furniture items which has sharp edges. This could be dangerous for your baby. These days there are a lot of trendy furniture options are available so before you move all your furniture items, consider whether these are safe for your kid or not. Don't just spend your money on taking these along with you when you need to buy a new one after reaching your new home. Also, you need to pay attention to the cleaning of the upholstery. If there are blinds and shades present in the living room then they should be cordless.
Keep toy batteries away 
Do you know batteries present in toys can leak acid? Yes, batteries tend to leak acid and can cause serious burns so it is important to keep these stored away from your kid.
A final change considering your needs 
When you spend some time in your home, you will find out a lot of potential hazards which need to be changed. Like you might find items like cosmetics present in the reach of your child then you need to keep these into child-proof cabinets. You just have to analyse your entire home while considering the safety of your child so he/she can walk or crawl around with complete safety.
Conclusion  
The homecoming of a little one is always a major event in one's life. It is quite an exciting time but remembers that this will bring more responsibilities too. So make all the above changes to your home before relocating so that your baby can live safely there.