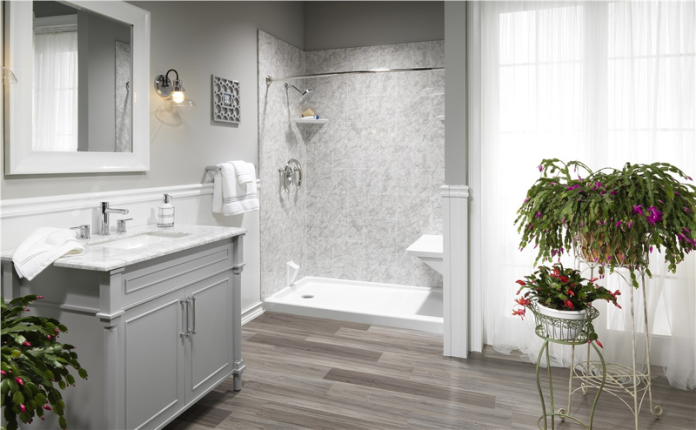 Bathroom remodeling requires far more thought than any other household remodeling project. A glamorous bathroom design can substantially turn up the resale value of your property. On top of that, a posh bathroom is just what the doctor ordered to impress your guests straight away.
Still, if you are not cautious, bathroom renovations can cost you a fortune without bringing about the desired results.
Therefore, you need to have a well-thought strategy before bankrolling a bathroom redesign. You should take into account some common bathroom renovation budget considerations before sanctioning the renovation.
Hiring The Right People
Labor is a variable cost. If you go with the right contractor, you can get the best quality work at an excellent price. While low costs are lucrative, don't compromise quality for money, especially if you plan on living on the property for a long time. Do some research, talk with several contractors, check their track record, and appoint the party that tables the most convincing offer. For my fellow Vancouverites, one of the best examples of this balance between cost and quality can be found in a recent bathroom renovation in Vancouver, where a renowned contractor produced an exquisite result without going over budget.
There are many well-reputed home remodeling services you can consult to build your dream bathroom.
Have A Basic Understanding Of The Cost
According to AC Remodeling, renovating a bathroom can be challenging and often involves installing new plumbing, tearing down walls, and replacing sub-floors.
A full-on makeover of your bathroom could cost you around $20,000-$30,000. If you only want to make selective upgrades, the expenditure could fall below the-$10,000 mark. What do you want to do to revamp your bathroom? Come up with a clear vision and budget accordingly.
What's The Plan?
You need to finalize the plan before hiring contractors. Making changes midway will derail the project and bleed out an insane amount of money. So, you have to know what you are doing before getting started.
Not sure how you should strategize? Try asking yourself these questions:
Are there kids in the house?
Is there anyone with special physical needs living with you?
How much space are you working with?
How long do you plan to live in the house?
What luxury features do you want in the bathroom?
Can you afford those?
Answering these queries will give you a clearer idea of the work you want to do. In doing so, you will be able to pinpoint your priorities and estimate your budget.
The scale of the remodeling project will play a significant role in how much money you have to spend. Are we adding a few light fixtures or reducing the bathroom to rubbles and rebuilding from scratch? These are vastly different scenarios. So, the budget requirements will be vastly different as well.
Is DIY An Option?
In most cases, bathroom remodeling is a complicated process, and we recommend consulting professional help. That said, you can explore the DIY possibilities of the renovation project before hiring someone. If you have enough experience and the project is relatively straightforward, why not save some money DIY-ing?
Even if the work is too much for a single-person effort, you can help the workers if you are used to manual labor and know your way around power tools. Saving labor expenses could make up for unexpected costs and allow you to spend extra on luxury features.
Minimize Material Cost
By asking you to minimize material cost, we mean sourcing the material in a smarter way rather than settling for cheaper alternatives. When you buy materials from a contractor, they usually charge a commission. You can avoid this additional expense by purchasing the materials yourself.
That said, some materials are better sourced through contractors since they have the know-how. Drywall and insulation, for example, would be tricky buys for those without sufficient knowledge about building materials. So, leave these to the experts.
Necessities Over Luxuries
Prioritize the upgrades you can't do without. If you spend all your money getting a fancy new shower without replacing the broken tiles on the floor, it won't be very meaningful. Don't let Pinterest designs push you out of the realms of reality. Take care of the essentials before making optional changes.
Prepare For The Unexpected
Expecting the unexpected is the expected thing to do while budgeting your bathroom renovation. Sudden costs often pop up during bathroom remodeling, and in many of these cases, the project hits the skids.
We recommend having a surplus budget of one-fifth of your original budget to avert such a disaster. Many technicalities are involved in the bathroom, including intricate plumbing and electric work. Anything can go wrong and jack up the bill. So, staying prepared for such situations is the sensible thing to do.
Conclusion
It's important not to get carried away while budgeting your bathroom renovation. Trading off functionality for decorative purposes can't be a wise strategy. So, make sure your remodeling plans are balanced and pocket-friendly.