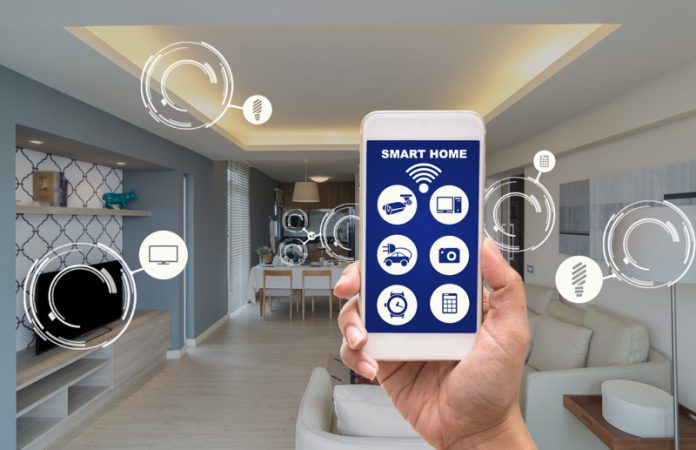 Most of us complain about having less time to live our lives. Well, those people who complain about having less time are the ones who do not understand the importance of automation.
When you know that there are things that you repeatedly do, why not let them be controlled by technology. Once the automation is set up, a single voice command can keep the ball rolling.
If you can incorporate the automation power in your living, you will save the time you invested in doing repetitive things.
Today in this article, we will talk about the home automation technology you can incorporate in your home.
Home Automation Ideas That Can Change Your Standard Of Living
Over the last decade, home improvement and smart technology have been in a close relationship. This is the reason why, today, it's easier than ever to make your house more convenient.
Below we have talked about a few home automation technologies that would be a great addition to your house in 2022.
Home Security
Smart security is quickly rising the ranks of popular home automation ideas. These home security automation give you peace of mind by delivering all the information related to your home.
1. Install A Smart Home Security System
Yes, installing a home security system might be a big investment. But, it will pay dividends over the years by securing your home from intruders and thieves.
With the home security system, you can manage all your home appliances with a single touch, and if needed, you can activate and deactivate from your phone.
In addition, you get live footage of what is happening inside your home with smart home security applications.
All in all, it is worth investing in a home security system. To get yourself a quote from a professional, visit https://smiththompson.com/security-systems-san-antonio/.
2. Motion Sensing Cameras
Although motion-sensing cameras are a part of home security systems, we would like to talk about it individually. If you cannot afford to install a complete home security system, installing only the motion-sensing camera might be a good first step.
Motion-sensing cameras are sensitive to any motion captured by the lens. Whenever there is a motion, the camera starts rolling, capturing what is happening. This really comes in handy, capturing footage of intruders when you are not at home.
Around The House
The perks of automating your home are when you automate the place you use the most: your living area, bedroom, and dining room. The key here is to offer convenience in your life with automation.
3. Connect Multimedia Device & Speakers
There is a reason why we enjoy watching movies in big cinema halls. We like the ambiance and nature it brings. The same thing can be done to your multimedia devices and speakers.
Whether entertaining a big party or just spending valuable time with your family members on weekends, you can play movies and listen to music throughout the house without glitches.
4. Programmable Lights
Setting up home lighting according to your family use is perhaps the best automation ever. You can choose a time when the lights will go ON and OFF. This is not only convenient, but when the lights are less frequent, they tend to lower your energy bills.
Heating & Cooling System
If you really want to automate your house, the thought itself will be incomplete without a heating and cooling system.
5. Install A Smart Thermostat
– Believe it or not!
– Your smart home automation journey starts here.
With the smart thermostat improving your House's heating and cooling system, it can act as the central hub for your home automation.
Depending on what type of system you incorporate in your house, it can understand your family's needs for heating and cooling. It then can adjust itself to give a better heating and cooling experience.
Ultimately, you can achieve an efficiency where your heating cooling system will function only when it's needed.
6. Programmable Thermostat
Just having a thermostat doesn't mean your house has been automated. There is no point in having one when you cannot use it effectively. By investing time now in your thermostat programming to match your real-life needs, you can save a lot of time in the future.
Here are a few common pillars based on which you can program your thermostats.
Your daily work activities.
Your daily school activity.
The time when you wake up.
The time when you sleep.
Your weekend activities.
This is just the basic information. You can add other information from your life to allow the thermostat to function according to your needs.
7. In The Yard: Smart Sprinkler System
When you have a lawn, it is quite a tiring job to water them regularly. Sometimes even after watering the lawn, you find that the grasses become dry. This is because of the dry soil.
However, with the smart sprinkler system, you can ensure that your lawn gets enough water at the time when it is needed.
Smart sprinkler systems come with advanced in-ground sensors that help you truly understand what's happening in the ground and with the grass.
Based on the available data:
Water Saturation.
Weather Prediction.
Dryness of the soil.
Smart sprinkles can water the lawn at different times. It can even cancel the afternoon sprinkle, knowing it rained all morning.
Home Automation Can Make A Difference
You don't have to make your home a technological hub. Just adding simple modern home technology that can automate something that you do. Doing this much is more than enough to automate your home.
Did you find anything interesting to automate your home? Or were you expecting other technologies as well? Do let us know. Yes, and the people reading this article who already automated their house; do suggest some of the technology you use. It will certainly help our readers.