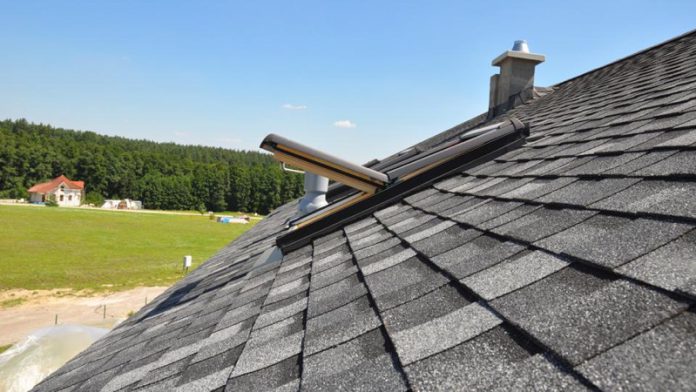 The average roof lifespan is 25 years, according to construction studies. However, you may want to renovate your roof before that period is over.
One of the most critical factors in interior decoration is roof renovation. There are so many designs to look into, and if your roof design does not match your wall designs, your house may look like a mess.
However, some of you may decide to renovate your roof when you start noticing the first signs of cracks and leaks on it. In that case, roof renovation becomes even more critical because it is no longer a matter of interior decoration; instead, it becomes a matter of safety and survival.
10 Factors To Consider Before Roof Renovation
Do you want to get the most bang for your buck? Make sure you check these factors when renovating your roof. It will ensure that you get the best roofing company to do your job. For example, LOA Construction's team has strong expertise, which means they will most likely do a satisfactory job on your roof renovation.
Let's take a look at the essential factors here:
1: Quality Of The Construction Materials
When you think of roof renovation, you must consider the various materials the contractors will use in the process. If the roofing company uses cheap quality materials, your roof will likely collapse before its warranty period is over, and that'll be a disaster.
Of course, you can always reprimand your contractor and ask them to replace the roof without paying a single penny, but that'll be even more of a hassle.
That's why make sure your contractor chooses sustainable and long-lasting materials so that you benefit from the deal. For example, metal roofs last 2-3 years longer than asphalt or tile, reducing cooling costs by up to 25%.
2: Cost And Savings
Yes, you have decided on which quality of construction materials you want in your roof renovation. However, do you know choosing the best quality materials will increase your roof renovation budget more than you anticipated?
If you buy traditional asphalt materials, they will last for 12-20 years and cost potentially less. However, choosing a wood or clay tile material may look fancy and cost less, but it will require a heavy maintenance fee.
On the other hand, metal roofs may reduce roof maintenance costs by 85.9%, while their upfront cost is higher than usual. Hence, always choose the roofing material that will complement your upfront cost and your long-term savings simultaneously. If you do decide to go for a metal roof, Kgraberco a metal roofing contractor in Howard County, IN definitely offers cost-effective services.
3: Regulatory Code Compliance
Roofing materials are often subject to strict regulatory codes due to bad weather in certain areas. Therefore, homeowners must choose a roof renovation that complements their regulatory state construction codes.
The stone-coated metal roofing materials have passed the national building code compliance tests. It means this material can withdraw and wind or fire hazards satisfying the U.S. International Residential Code requirements.
4: Climate Changes Endurance
Talking about the wind and fire hazards, you may have already identified that your roof renovation has to endure the climate changes if you want them to sustain for a long time.
That means you must make sure that your roofing material has the ability to withstand hail, snow, rain, wind, fire, etc. If you choose clay tiles, wood, or asphalt shingles, be prepared to remodel it at a hefty price if your house is hit by a storm.
If your house is in an area prone to hurricanes, and tornadoes, make sure you choose the suitable roofing material to avoid further damage.
5: A Comprehensive Warranty Period
Yes!!! You must have been waiting for this factor to come up, right? We always look for a warranty period when we buy something expensive, and a roof renovation is no exception to that trend.
Make sure your roofing company gives you a guaranteed warranty period, and your roof quality sustains for that period. If you lease your home to a subsequent property owner or sell it, you can also transfer the warranty documents to them.
6: Roof Square Footage
If your contractor tells you that the square footage of your home is the same as your roof, and gives you a budget according to that, don't believe them.
Your home's square footage includes the sum of all living areas, but the interior walls, garage, or basement are not included in this list.
However, your roof square footage includes your garage space, walkways, entryways, lanais, overhangs, etc. Therefore, multiply the length, and width of all flat planes, add them together, and get a rough idea of your square roof footage.
7: Condition Of The Existing Roof
You should always consider the existing roof's condition before jumping to the whim of roof replacement. But, of course, you can always replace the roof before a disaster, in the winter or the fall, but only if your existing roof won't be able to withstand these upcoming events.
For example, if your roof has a crack and it won't last for the upcoming hurricane, you can always choose to replace it before it becomes a disaster. However, if the roof has a hole that is damaging the underlying wooden design, you may just repair it instead of replacing it.
When you move into a new house, the condition of the existing roof is a major factor to consider. If the condition is fine, you can even child/pet-proof the roof to keep them safe.
8: Local Building Permits
Many communities may need government permits before roofing installation. You must obtain these permits from the municipal regulatory authorities and factor these charges into an estimate before deciding upon your roof renovation.
Municipal authorities inspect the roofing condition in many areas before you remodel them and check them as the work continues. However, it may result in more time and cost from your end. Therefore, consider these local permits before you decide to remodel your roof.
9: A Timeline To Complete The Job
When you think of renovating your roof, that means you want to get it done within a specific timeline. However, if your contractor gives you an extended period to complete the job, you may change your mind about the whole renovation thing.
That's why before you decide on a roofing company, ask them how long they will take to complete the job. If you need it done ASAP, and the company gives you a timeline of 1 month, you may want to renovate it some other time.
10:  Roof Replacement Vs. Roof Repair
When your roofing contractor evaluates your roof condition, and gives you an estimate, ask them if your roof needs to be replaced or repaired. Some things that might impact their budget include the roof's age, the extent of damage, geographical area, and existing roof leaks.
If you have decided upon a roof repair, and your contractor advises you to replace the roof, compare the opinion with others. You can even ask for local referrals to vary the idea and decide on the plan of roof renovation.
Final Thoughts
A roof renovation is a lengthy job, and it is also expensive. However, since it is one of the most essential factors of interior decoration, homeowners must consider all these factors before deciding to renovate their roofs. For further queries, you can contact us in the comment box.