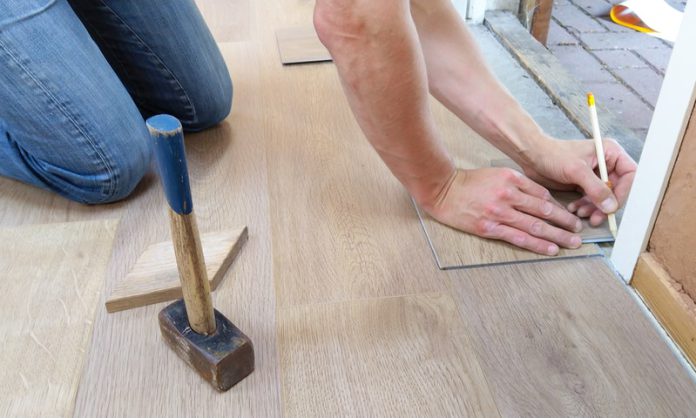 Organizing renovations are not just art that requires a good work plan, but also calculating the costs to come. Renovation is one of those activities that evokes mixed feelings. On the one hand, housing will look decent in the end. On the other hand, renovation work requires time, during which it is necessary to change the usual way of life and serious investment.
The renovation work can include exterior and interior, but the amount of money you waste on it is always really high. According to the statistics data, in 2020, the average household in the US spent $13.138 on home repairs.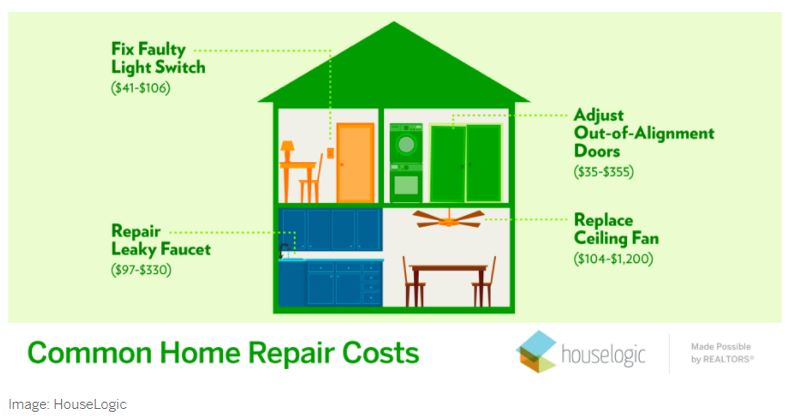 In order to end the period of repair as successfully as possible, you need to be in full economy mode. This is not easy enough to transfer morally, because you will have to give up many things that you are used to spending money on.
In such cases, a personal loan can help you. To determine if you should get a personal home improvement loan, think about your priorities when it comes to interest rates, secured or unsecured loans, and tax incentives.
Home improvement loans usually have a fixed interest rate and fixed maturities. You will get all your sum and your monthly payment will depend on the duration of your loan. They are also unsecured, which is a safer alternative to home loans or lines of credit secured by home equity.
Personal Loans What Are They and How They Work
Using a personal loan to improve your home can be a great option for small or medium-sized projects like installing new windows or redecorating a room. A personal loan that is rather suitable for your next project really depends on one thing: your financial health and history.
Before applying to get a personal loan to finance your next project, it is important to know both the advantages and potential disadvantages.
Pros:
You do not risk losing your home
It's easier to control the loans
You will pay fewer commissions
Minuses:
You need to have a good credit rating
You will pay higher rates
You will have no flexibility in payment.
You cannot withhold interest on tax returns. 
Several ways to make sure you get the best rate you are applying for:
Improve your credit score
Pre Qualify
Skip clearance fees
Choose a shorter maturity
Also, a loan secured by home equity can help you.
Equity Loan What Are They and How They Work
A home equity loan, or second mortgage, uses the money you have already paid for your home – your home equity – as a guarantee to the lender that you will pay off the loan offer. This is a type of secured loan, in this case, secured by your home, that the lender can confiscate if you are unable to make the payment.
Difference Between a Personal Loan and a Personal Equity Loan?
There are a lot of factors that can make a personal loan a better option than a home equity loan based on your financial situation.
Firstly, you'll get a personal loan easier and faster. Applying for a home equity loan requires a lot of paperwork as it is similar to a mortgage – in fact, you'd better start to collect financial documents from the last two years if this type of loan is your first choice.
Home equity loans can be a good option for home renovations that require between $ 25,000 and $ 60,000, as lenders usually won't give you much more than the amount of an unsecured personal loan. However, if you have paid off a good amount on your mortgage and excellent credit history, you can get a large amount of money secured home equity loan.
In addition, secured loans usually have lower interest rates, and home equity loans usually have a longer loan term than retail loans, resulting in lower monthly payments. If you have significant equity in your home and have the time and patience to wait for your application to be approved and the money delivered, a home equity loan may be a less expensive option for the life of the loan.
Alternative
Also, if in such a situation you do not have enough money before the monthly payment or you need help paying rent asap you can use the online payday loan.
The main three advantages of these loans are:
Simple. You communicate directly with a lender.
Fast. You apply for an online form in a few minutes.
Safe. Customer data remains confidential due to encryption.
We also would like to acquaint you with Natalia's history. She gave us some advice on how to save money during the renovation:
"Renovation is always an expensive pleasure. I recently moved to a new apartment, where the renovation was completed. After this experience, I know for sure that I can tell you how to save money without losing quality, what you can buy cheaper, and what you can not buy at all."
What You Can save on and What You Can't
You Cannot save On:
1. Windows, floor, ceiling, walls, light
This also includes communications (electrical, plumbing, gas, heating). Also materials for rough and basic finishes.
2. On specialists
Always hire a professional team of builders with a construction superintendent.
3. On lamps, fittings, and faucets
So, buying cheap lamps of dubious production, you lose on three points at once: firstly, it can be a fire hazard, secondly, bulbs often burn out in them, and thirdly, cheap lamps give little light.
4. On furniture.
It is often made of tinted plastic, and it does not last long, and cheap handles and door locks break quickly. In addition, low-quality hinges in furniture quickly begin to fail, and after a year the door may fall off altogether.
5. On windows and doors
High-quality windows and doors provide reliable heat and sound insulation of the house. Choose materials according to your preferences and budget. It is also not recommended to save on furniture, because in cheap specimens, toxic substances are often found that do not have the best effect on health.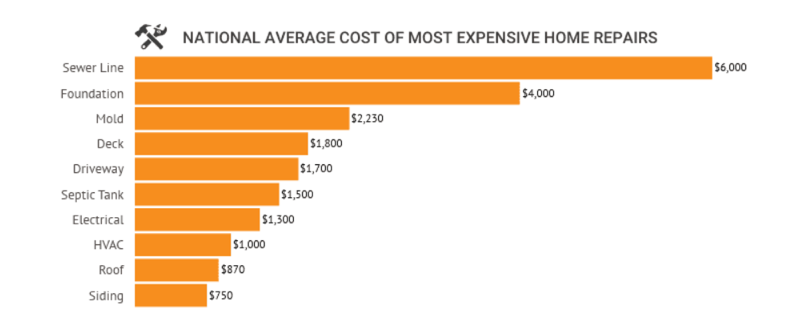 Source: ipropertymanagement.com
What You Can save On:
1. On building materials.
With a limited budget, you should not overpay for well-promoted brands – sometimes goods from not very well-known manufacturers can be no less quality than similar materials from a popular brand.
2. On the instruments.
High-quality specialized tools greatly facilitate and, what is important, «make the work cheaper» – it is important to understand their types and purpose. If you do not plan to use your tools often after repairs, then it is more economical to rent them as needed.
3. On the decoration of the floor, walls, and ceiling
The floor, walls, and ceiling are the first things we pay attention to when entering the house, so they should look decent, but at the same time, it is quite possible to save money. For example, instead of expensive tiles, walls in a bathroom can be decorated with laminated hardboard, which is hygroscopic and does not require surface preparation.
4. The interior designer will also help to save money during the renovation
He will draw up a design project and an estimate for repairs, which will protect you from unnecessary purchases. But you need to immediately explain to the designer what your budget is so that there is no misunderstanding.
And the professionals also have a huge list of proven stores and salons, and they know what, where you can buy it, and at what price. Designers are always aware of discounts and pleasant bonuses, so contacting them will help not only save money but also save your valuable time.
In conclusion, I can say that all these tips should make the process of renovation in your home as easy as possible.