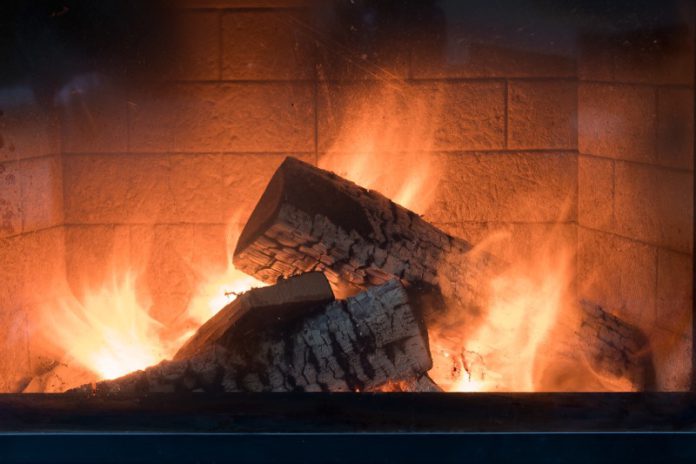 Want to perform a chimney sweep solo? For people on a tight budget, DIY chimney sweeps can be cost-effective. It can also be a fun activity (if you define fun differently). However, a professional chimney sweep is advised to be hired to care for your chimney needs.
How to sweep a chimney: Pros and Cons
The act of cleaning your chimney without hiring a chimney sweep company has its pros and cons when it comes to its effectiveness. People often decide to perform their chimney cleanings to reduce costs. Here are some pros and cons to consider:
| | |
| --- | --- |
| Pros | Cons |
| It is Budget-friendly. | The cost of chimney sweep tools might not be within some people's budget. |
| Work on your schedule. | It can lead to severe injury or damage to property. |
| The experience. | The process of chimney sweeping is messy. |
| It prevents strangers from entering your home. | For people with allergies, DIY chimney sweeps are not recommended. |
How often should a chimney be swept?
Chimney sweeps should be done in line with chimney usage. However, that does not mean that your chimney shouldn't be swept if it's not used.
A chimney in constant use or not requires adequate inspection, evaluation, cleaning, and sweeping. There are different factors to know when your chimney should be cleaned and swept. Including:
Chimney smells: When a chimney emits an odor from time to time, it may be a sign that it needs sweeping.
Oil Spots: The oil spots present in your chimney result from its use. The oil substance that builds in the chimney may cause the chimney to become blocked due to the buildup. This reduces airflow, which affects the chimney.
Nests: Nests from animals who take abode in the chimney can lead to restriction of proper chimney airflow. The best way to handle the situation is the installation of chimney caps.
Soot or creosote: A minimum of ⅛-inch of soot present in the chimney will require it to be swept.
The NFPA (National Fire Protection Association) recommends that all homeowners, regardless of how often they use their chimney, have their chimneys examined once a year to verify that they are ready to use.
How to self-sweep a chimney
When it comes to self-sweeping your chimney, two main methods can be used – Power sweeping and the traditional method of a chimney sweep.
It should be emphasized that it is highly recommended to employ the service of a qualified chimney sweep service provider, such as Eco-Chimney Solutions, for proper sweeping and maintenance of your chimney.
To sweep the chimney, you do not need to go up the roof. Chimneys are generally swept from the firebox.
The equipment needed for self-sweeping includes the following:
Nest removal tool: A small brush can be used for small nests. A more extensive brush-type tool can be used for nests of bigger sizes. There are various tools for nest removal, which can be found with a simple internet search.
Inspection cameras for chimneys: Most inspection cameras are made with LED lights that provide sufficient visibility inside the chimney to evaluate the condition of the chimney.
Dual sheets.
Removal kit for tar and creosote.
PPE (Protective Personal Equipment).
RPE (Respiratory Protective Equipment).
FAQs:
Can I sweep my chimney myself? Yes, you can. However, it is not advisable. The need for a professional chimney sweep service for your chimney is highly recommended.
How long does it take to perform a good chimney sweep? A proper chimney time ranges between 45 minutes – 1 hour.
What's the cost of a chimney sweep? The average cost of a chimney sweep is $100 – $500, while the maximum cost is $5,000.
How messy can a chimney sweep get? When done with professional assistance, it can get a lot messy. A dual sheet is recommended – one for the floor and the other for the fireplace.
Why choose Eco-Chimney Solutions to sweep my chimney, and are they reliable? Yes, Eco-Chimney Solutions is a highly reliable and well-known establishment in Seattle, WA. The company has been in the chimney industry for over 15 years with no end in sight. They have been known to provide the best quality chimney sweeps to clients. Contact them today to get started.