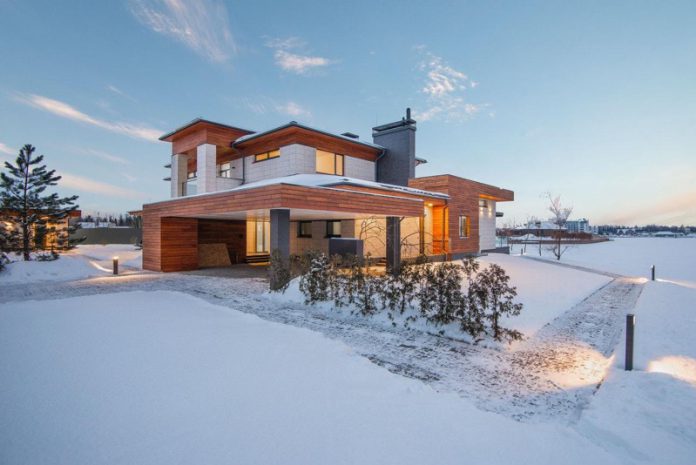 Flat roofs are extremely popular and have many benefits, including creating a sleek, elegant modern aesthetic for your home. But aside from their appearance, having a flat roof can help to increase your home's energy efficiency, as well as requiring fewer materials to build than sloped roofs do.
However, flat roofs can cause plenty of headaches and stress for their owners if they are not properly maintained, especially in areas with extreme weather conditions that put your roof through the test. Here are some tips for upkeep and maintenance to ensure your flat roof stays in pristine condition.
Hire a Professional
Regular maintenance is essential, and to ensure your roof is in the best shape possible, it's crucial to have a professional take a look at it at least once a year. Your roof is not a good area of your home to ignore, and neglecting it can lead to significant and severe problems down the line. A roofer will look for damage or tears, inspect the structure of your roof, and ensure all the drainage outlets are working correctly. To ensure Toronto's extreme weather doesn't damage your flat roof, make sure you get the Professional Roofers to service it. The best time of year for this is usually in the fall to make sure your roof is ready to handle everything the winter weather throws at it, but any time of year is better than never having it done at all.
Check for Pooling and Puddles
If your roof has sagging, that's generally an indicator of serious problems. If there's been a lot of rain or snow, look for pooling water which can indicate low areas in need of fortification. While a little pooling is normal, heavy pooling can be an issue and is an indication you should call a professional roofer. It can be a minor fix, but letting the problem continue can lead to severe damage later. Check the flashing as well for issues with the caulking, as sometimes there is a natural shift, and the seams will need more caulk.
Clear the Snow
With a flat roof, you'll need to clear the snow from it after a severe storm. When too much snow accumulates, it can lead to problems, including ice dams, leaking water, or potentially the roof partially collapsing. Always consider safety and try to use a snow rake rather than stepping foot on a potentially very icy roof. You can always consider hiring a professional to clear the snow from your roof. Be sure to check their reviews or get recommendations from neighbors to make sure you're hiring someone who knows what they're doing.
Staying on top of your flat roof, figuratively and metaphorically, and its condition will help to prevent major problems from popping up. When in doubt, always contact a professional, as roof problems can quickly lead to entire house problems.