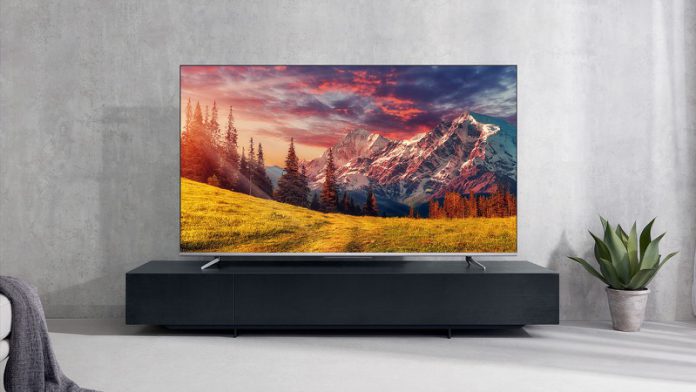 It can be difficult to differentiate between a smart TV and a normal TV, especially when you walk into an electronics store and every 9 out of 10 TVs you come across are smart. With their price tag being very much similar to the price of a normal TV, consumers can quite often be persuaded towards purchasing a smart TV after considering the benefits that they offer. With a TV that can connect to your home internet and link to streaming services what's not to love about this device? However, quite often, the disadvantages of a smart TV are overshadowed by the prominent advantages. Consumers can be blindsided at the time of purchasing therefore, we believe it is highly important to state the reasons why you shouldn't buy a smart TV.
Higher risk of security invasion
As an interactive device, smart TVs allow the viewer access to multiple platforms, many that include login details and perhaps financial information if the platform in use requires a monthly payment subscription. Therefore, when you consider it, this device does have several amounts of your information stored. Although this may not seem like a massive deal to many, it will when we tell you that smart TVs can potentially become hacked by individuals that can use your information to their advantage and even worse, potentially spy on you through integrated cameras and microphones. Although this is the worst-case scenario with a smart TV, it is important to highlight, as some users are completely oblivious to the possibility of this happening to them.
Dependent on internet access 
If your home Wi-Fi is often unreliable, take this into account before purchasing a smart TV as these devices rely solely on a strong internet connection to perform functions to their highest standard. As well as this, if you do not have a Wi-Fi router at home, this will also be challenging and your smart TV will purely operate as a normal TV. This is important to consider when purchasing your device because if you do end up paying over the odds for a smart TV, with no ability to use the extra internet-connected features, it could potentially be a large waste of money. With a strong dependency on an internet connection, it is important to ensure that you always have live TV and an appropriate TV aerial for backup for TV aerial installation services.
Operation issues 
Sure, smart TVs can seem easy to use, but when it comes down to it, they can be quite difficult, time-consuming, and frustrating to actually operate. One of the main reasons you shouldn't buy a smart TV is down to this. Constantly having to use the remote to type and navigate your way around the TV can be an annoying process, to say the least, and typing details of the shows or films you wish to watch can be a tedious process, especially as you must hit a variety of buttons several times. It can be very much like an old-school mobile phone! If you want our opinion, stick to your laptop, computer, or tablet for streaming services, we can guarantee it will be a lot less complicated!