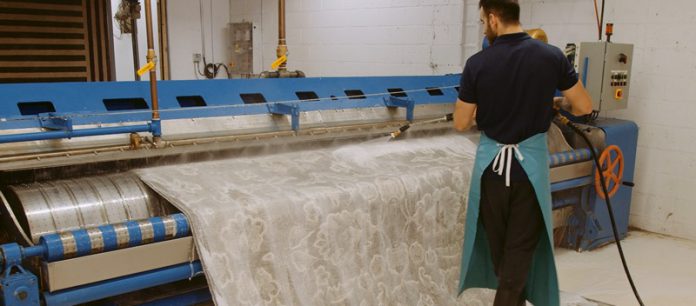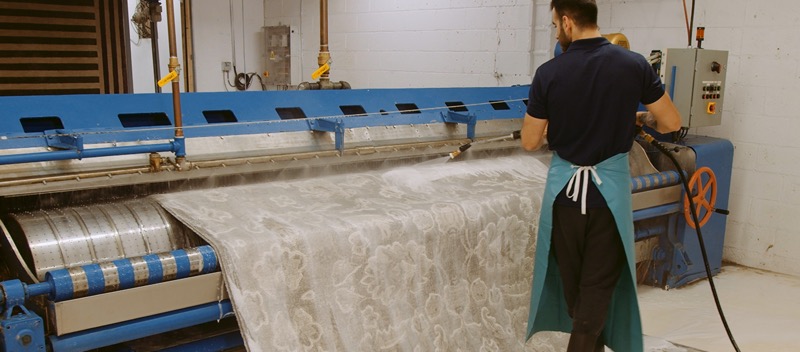 Rugs are the most prominent factor of a beautiful house. An elegant rug doesn't just boost the beauty of a space but protects flooring and adds warmth and coziness. On cold days rugs protect you from getting in direct contact with the cold flooring being your best savior.
However, with the growing use of rugs at home and commercial spaces, the number of myths and misconceptions has seen a potential rise as well. It is important to understand that your rug is an investment. And, if you want the rugs to last long, having an understanding of the right measures is crucial.
So, here in this article, we will debunk the myth associated with Adelaide rug cleaning. Identify the myths and keep your rugs safe and clean for a long time.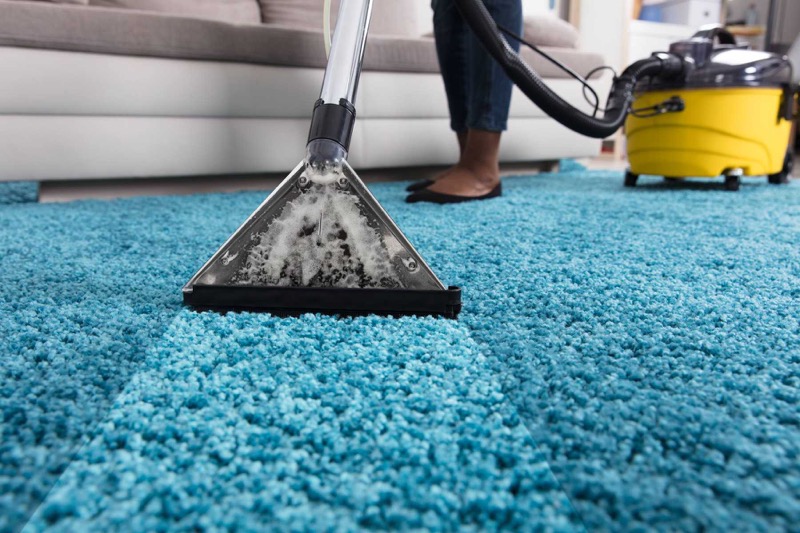 Top 9 Myths about Rug Cleaning
1. Myth 1 – Only a year-old carpets don't need commercial rug cleaning 
Fact: The charm of a newly bought carpet doesn't fade away in just a year. Several people are a believer of such myth. In such conditions, rug owners avoid availing of professional Adelaide rug cleaning services for as long as two years or more.
If the rugs have been in use at a commercial space availing professional cleaning is a must regardless of the age of your rugs. Dust, bacteria, and pet hair keep on contaminating your rugs and end up spreading diseases. Therefore, you must avail professional Canberra rug cleaning services at the interval of every 6 months.
2. Myth 2 – Regular carpet vacuuming is not necessary
Fact: vacuuming rugs once a week is highly recommended. Dust, soil, and sand particles remain ingrained in the rugs that damage the fiber every time they are walked upon. Ignorance of weekly rug vacuuming invites carpet damage.
Rugs are a great breeding ground for fleas, bacteria, and mites. So, if you have pets at home, then regular vacuuming is a must. These pests can give a hard time to your furry partners.
3. Myth 3 – If the Rugs looks and smells clean, it is clean
Fact: With colorful patterns and designs in rugs, it is slightly difficult to identify if they are clean or not. Many a time rugs neither appear dirty nor stink. In such cases, rug owners avoid getting professional Adelaide rug cleaning services.
However, rugs do not need to appear dirty or release odor to get professionally cleaned. Bacteria and dust keep on accumulating inside your rugs regardless of their visibility. So, if you want your rugs to last 5-10 years, then it is best to get them cleaned at least twice a year.
4. Myth 4 – Baking soda is the best carpet deodorizer
Fact: The use of baking soda gives effective results in eliminating odor from the rugs. However, not all rug variants are ideal to be treated with baking soda. Furthermore, baking soda may remove the odor but won't leave your rugs smelling fresh.
So, if you have been using baking soda for the sole purpose of adding freshness to the rugs, then you are making a mistake. It is best to seek professional assistance for rug sanitization and deodorization. 
5. Myth 5 – Store-bought Carpet cleaner gives effective results
Fact: Store-bought carpet cleaners cannot beat the result of industry-grade specialized cleaning solvents. Using any kind of carpet cleaner on the rugs in a hope of saving costs can end up damaging your rugs.
You must not purely depend on store-bought carpet cleaners for regular cleaning of the rugs. Rely on professionals for deep cleaning and safety of your rugs. Hire the best Canberra rug cleaning company!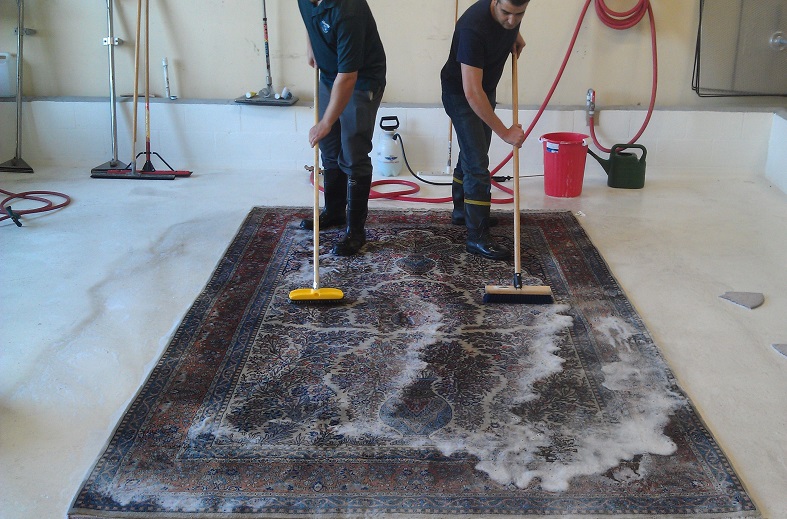 6. Myth 6 – Regular Rug cleaning is a waste of money
Fact: the cost of availing of professional rug cleaning services may be way too much. However, regular professional rug cleaning helps in boosting the overall lifespan of your rugs. Dirt and moulds can damage your rugs in a matter of time, and can only be preserved when they are cleaned and taken care of.
Usually, the average lifespan of a rug is between 5 to 15 years. When rugs aren't cleaned regularly, you are forced to go for rug replacement. Regular rug cleaning can help you in saving money on rug replacement.
7. Myth 7 – Rug Steam Cleaning leads to Mould Infestation
Fact: A wide range of rugs can be cleaned by adopting the steam cleaning method. The technique is highly effective in removing stains, dirt, and bacteria from the fibers of the rugs. However, when rugs are steam cleaned and not allowed to dry properly, it leads to mould growth.
Rug owners perform steam cleaning at home but often fail to dry them properly. Therefore, you should hire the most reputed Adelaide rug cleaning company for rug steam cleaning services. Experts take complete measures for drying and preventing mould growth in rugs. 
8. Myth 8 – Anyone can clean the rugs at home
Fact: Rugs cannot be cleaned effectively at home. With the lack of knowledge, skills, techniques, and absence of the right resources the chances of rug damage increase. Performing rug cleaning at home is easier said than done.
Rug cleaning is not easy for immature. Therefore, it must be left for the professionals of Canberra rug cleaning company. Rug cleaning specialists are trained and certified for performing rug cleaning and guarantees desirable results.
9. Myth 9 – DIY tricks are better for Rug Cleaning
Fact: DIY tricks should only be performed in case of minor issues. Your DIY tricks work well for treatment for fresh spills or odor removal. However, DIY tips cannot beat the results of professional rug cleaning.
Expert rug cleaners use modern devices, specialized cleaning solvents, and their years of experience in making your rugs clean and beautiful. Therefore, you should not become the victim of myths and rumors when it comes to your valuable rugs.
Conclusion
Hopefully, the article has made all your doubts crystal clear. Avoid falling into the trap of myths and misconceptions, so you don't put your valuable rugs at risk.
Seek professional assistance for rug cleaning and maintenance. For more information give us a call now!