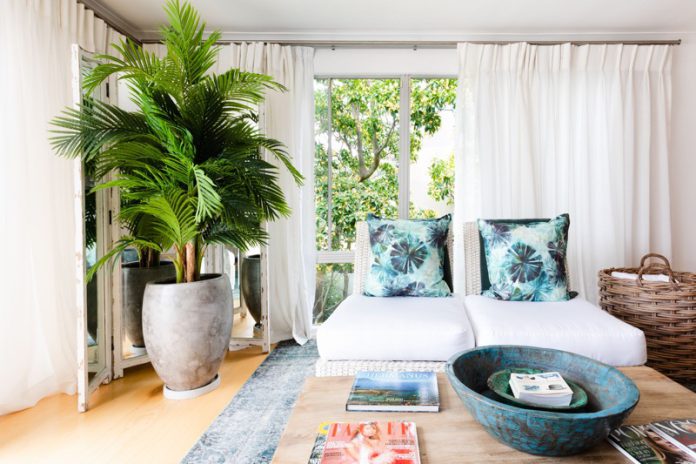 Anyone who has ever lived on or visited the beach knows what an incredible experience it can be. From the relaxed lifestyle to the exciting environment, it's not hard to imagine why many people would want to bring the beach home when they decide to remodel their home. There are many ways to give your house that beachy look and feel without breaking the bank. Here are five common remodeling ideas homeowners do with their beach houses to make them unique and stand out from the rest.
1. Put in an Outdoor Shower
An outdoor shower is a great way to wash off after a day at the beach. Plus, it can add value to your home and be a great selling point if you decide to put your house on the market. Here are a few things to keep in mind if you're thinking about adding an outdoor shower. If you have an existing pool, make sure there's room for the shower before installing one. If not, don't worry! You can install a standalone outdoor shower outside your pool area so guests will still have a place to rinse off before coming inside.
Be sure to include some benches or seats around your new outdoor shower so people can sit down while waiting for their hair and body to dry. An outdoor shower is functional and stylish- plus, it'll give your guests somewhere to hang out until they're ready to come back into the house.
It might seem like a lot of work, but consider how much time you spend rinsing off and cleaning up when you get home from the beach; now imagine how much more relaxing it would be to take care of all those steps outside your own private space. You can contact sunrealtyobx.com for excellent services in redesigning and remodeling your beach home and giving it a perfect touch.
2. Add Some Color!
One of the best ways to add some life and personality to your beach home is by adding a pop of color here and there. You can do this in a few different ways, such as painting an accent wall, adding colorful throw pillows or blankets, or even hanging brightly-colored artwork. You can consider painting your walls white. The color white is welcoming and crisp, making a smaller area look more prominent.
If you're looking for something more dramatic, you can paint one of your room's ceilings with a mural that depicts ocean waves crashing on the shoreline. For example, in the bedroom, you could paint waves crashing on either side of a ceiling fan just above the bed; it will create an illusion that you are sleeping right on top of the water!
3. Create a Special Spot
The beach is a great place to relax and enjoy the outdoors, but sometimes you want to be indoors. Creating a spot in your home that captures the feeling of being at the beach can help you enjoy the best of both worlds. Here are five ideas for how to do just that.
Bring in natural light with large windows or skylights.
Add some greenery with houseplants or an indoor herb garden
Get creative with interior design elements like using driftwood as decoration or painting your walls white to give them a nautical feel.
Keep it cozy by adding rugs and pillows on the floor, stringing up colorful lights, and filling your shelves with seashells and starfish collected from the beach.
Hang photos of family vacations near the living room fireplace, so they're front-and-center when you walk in daily!
A special spot of focus inside your home will remind you of those days you spend enjoying nature while still giving you a taste of comfort. From décor to indoor plants, there are many ways to create this environment; find out which one fits the needs of your lifestyle and personality best!
4. Infuse a Sea-Themed Décor
A beach home should be a relaxing oasis away from the hustle and bustle of everyday life. One way to achieve this is by infusing a sea-themed decor throughout the house. You can do it by hanging coastal-inspired artwork, adding shells and starfish accents, and using nautical-themed fabrics. By doing this, you'll create a visually appealing and calming space.
Another way to make your home look like a slice of paradise is by creating an indoor hammock for two. It's as easy as making two triangular pieces out of fabric or stringing ropes in an area with enough ceiling height (usually a family room or living room). Hang one triangle high enough so that when someone sits in the lower triangle, they're comfortable. Then fill up your living spaces with tropical plants and bright furniture pieces such as brightly colored chaise lounges or wicker chairs.
5. Introduce Coastal Furniture and Floral Patterns
Introducing coastal furniture and floral patterns is one way to add some life and personality to your beach home immediately. Coastal furniture is typically made of natural materials like wicker and rattan and often features bright, bold colors. Rattan pieces replace wooden chairs around the dining table or bar. A coastal dresser might have drawers with seashell-shaped pulls, while another might have cedar doors with rope handles.
You can introduce floral patterns through fabrics, wallpaper, or even art. Throw pillows are also a great way to bring a little color into the space without committing to any permanent changes. Floral motifs can be especially prevalent in bedrooms and living rooms for that ultimate beachy feel. If you're unsure where to start, think about how you would design a space for someone who likes flowers. That should give you an idea of what patterns will work best in your new beach house!
Consider adding these types of details to yours if they suit your style, but don't forget to use them sparingly, so they don't overwhelm the rest of the space. Even small touches can make a big difference when pulling together a cohesive look for your new home!
Conclusion
A fresh coat of paint plus a new piece of coastal furniture can do wonders and give your beach home a new look. Adding personal touches, like family photos or art, can make your beach home feel more like yours. Updating the fixtures and hardware in your beach home can give it a more modern look without losing its authenticity. Replacing the old worn-out wood flooring with new hardwood flooring can also be cost-effective. Keeping up with these manageable updates is essential because they add personality to your beach home and make it comfortable for you and your guests.