Roohome.com – Masculine apartment design identically with the dark shades. That is why it looks so cool and perfect for men. Actually, it is not only for men but also women who like the masculine appearance. The use of black or dark blue is the solution to get the perfect shades for masculine design, it can make the atmosphere calmer and also relaxing. But, that is not enough to make a beautiful apartment design. You need to choose perfect soft furnishings like custom curtains, bedding, and rugs that match the room's aesthetic. It must be work in harmony and related each other.
Masculine living room decor ideas
Designing the living room that perfect and comfortable for men can realize by applying dark color on it and decorate it with the simplicity. If you have a small living room, you can follow Gaspar Bonta in their works below! He sets a living room facing out of a large window, and it makes anyone can see the view from the outside. Besides that, it also gives the natural light to the room. Surely, the room looks more spacious.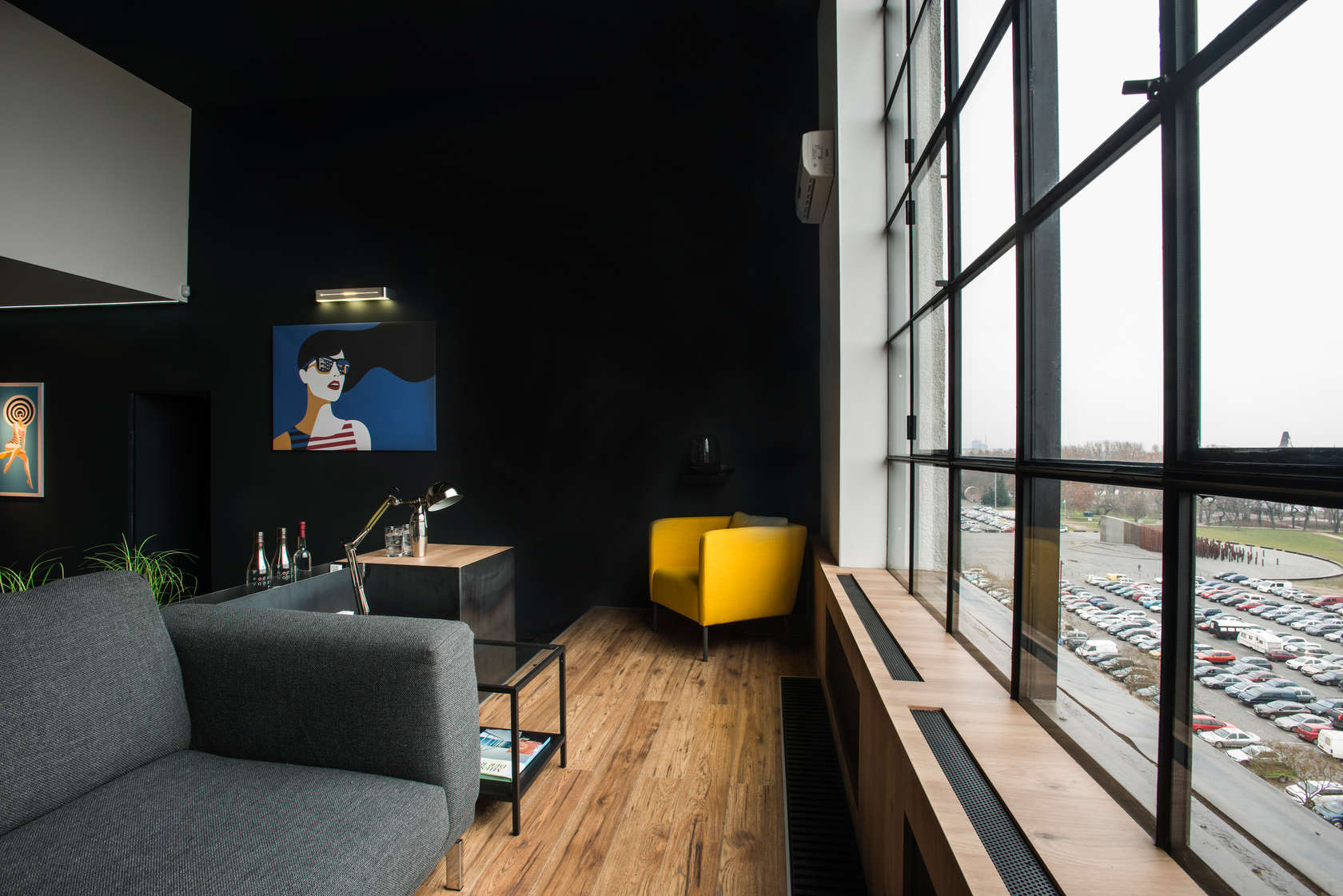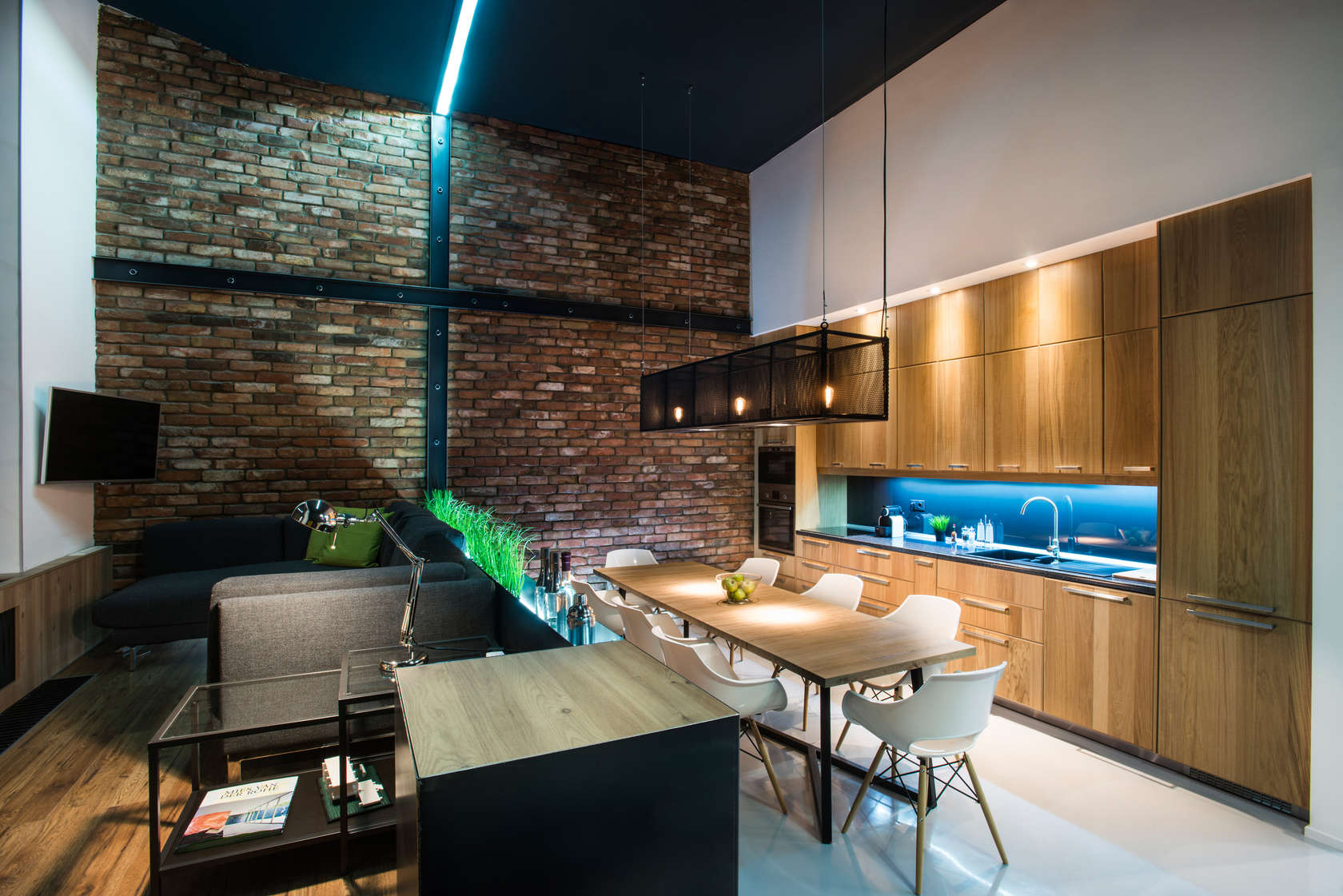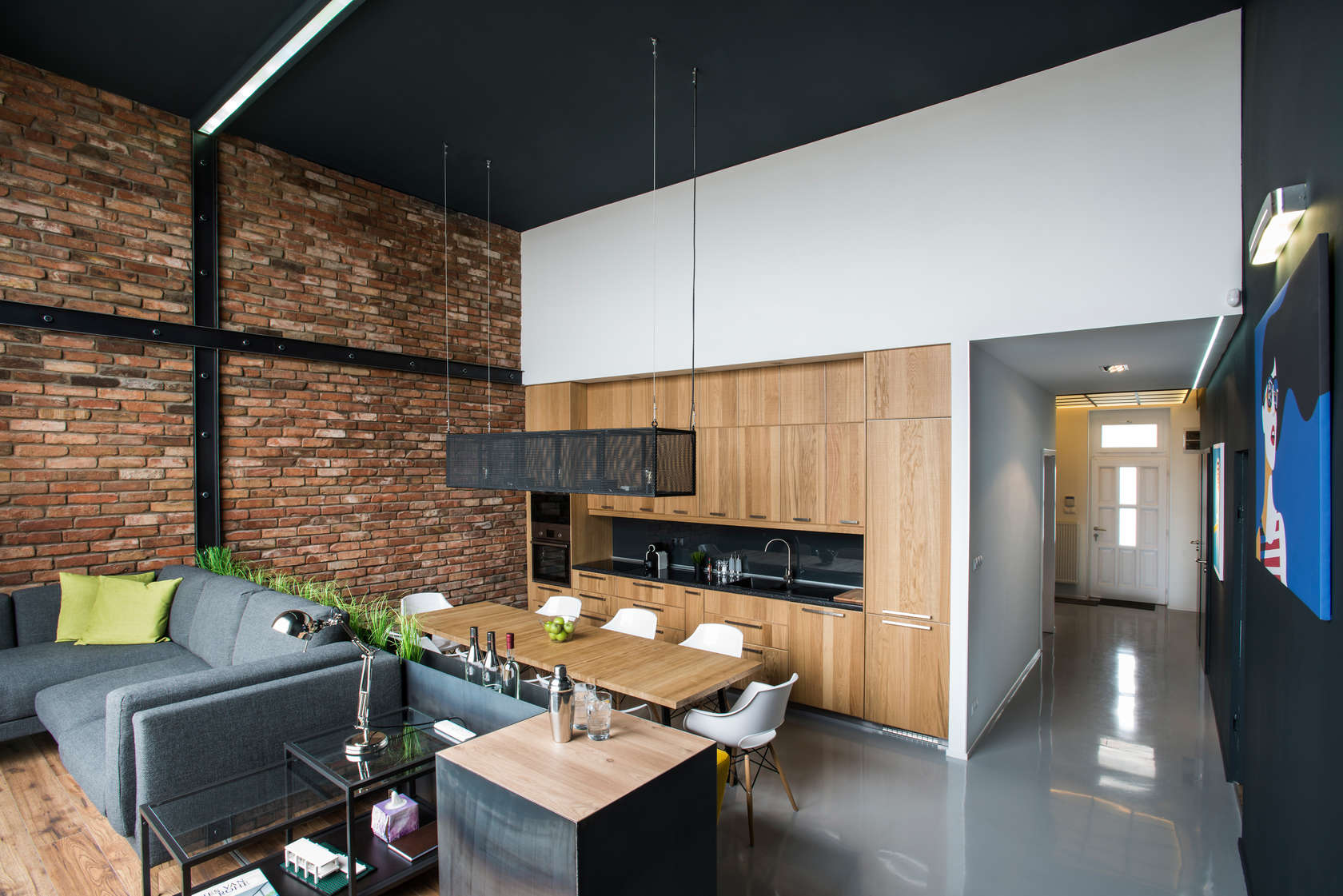 If you want to give a simple space between your living room and dining room. You can make your dining room shorter than your living room and access it by using a stair. You can put a small rug between them, and decorate it with plant or wine glass, or it can be your wine storage.
Black dining room design and decorating idea
Masculine apartment design can match perfectly with the black dining room. Why? Because they have the same tone. Decorating the black dining room with some element like wood or brick will be more natural and help the author to get their comfort zone. You are possible to apply the abstract wall paint decoration and the chandelier with the urban style. It will support your masculine theme.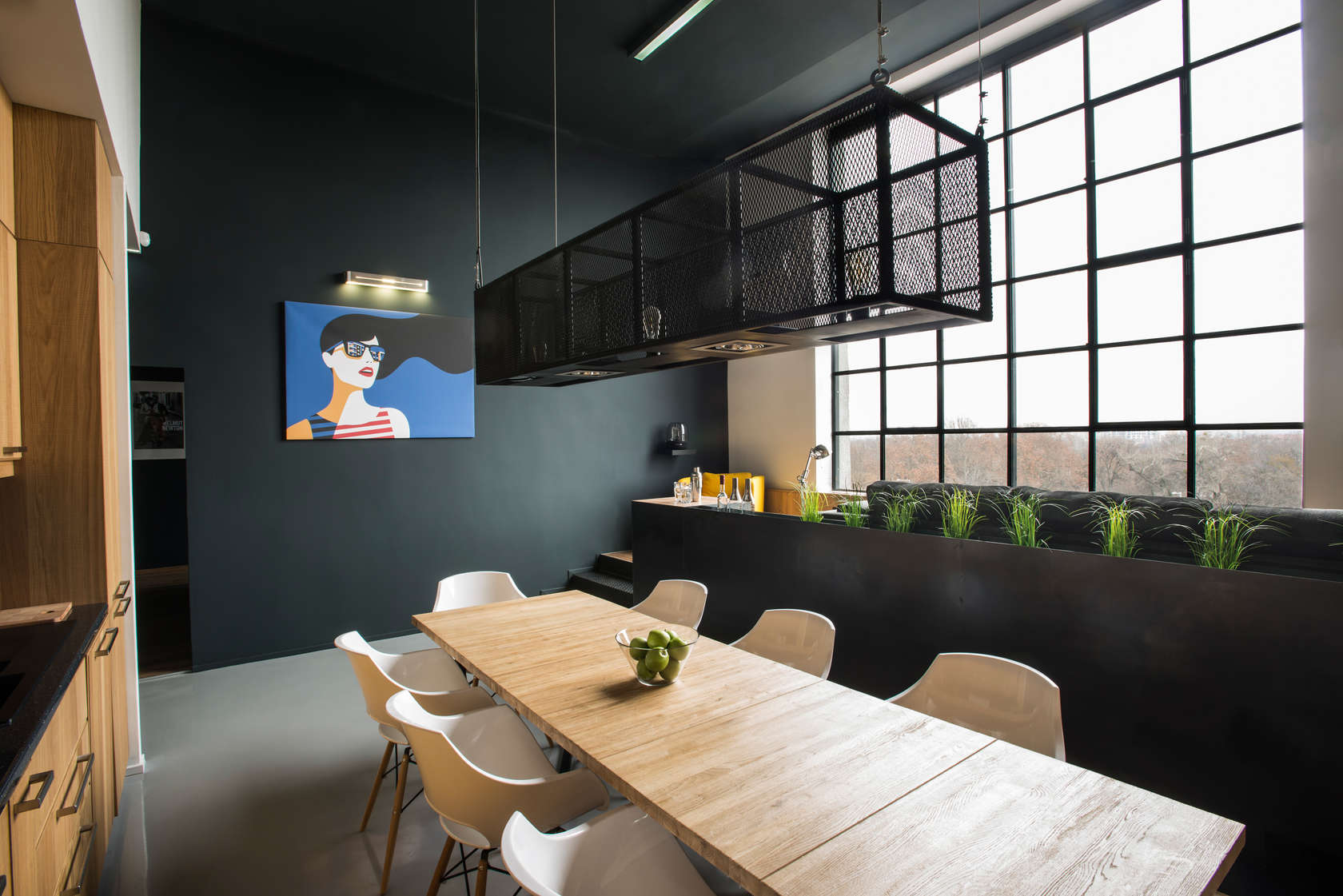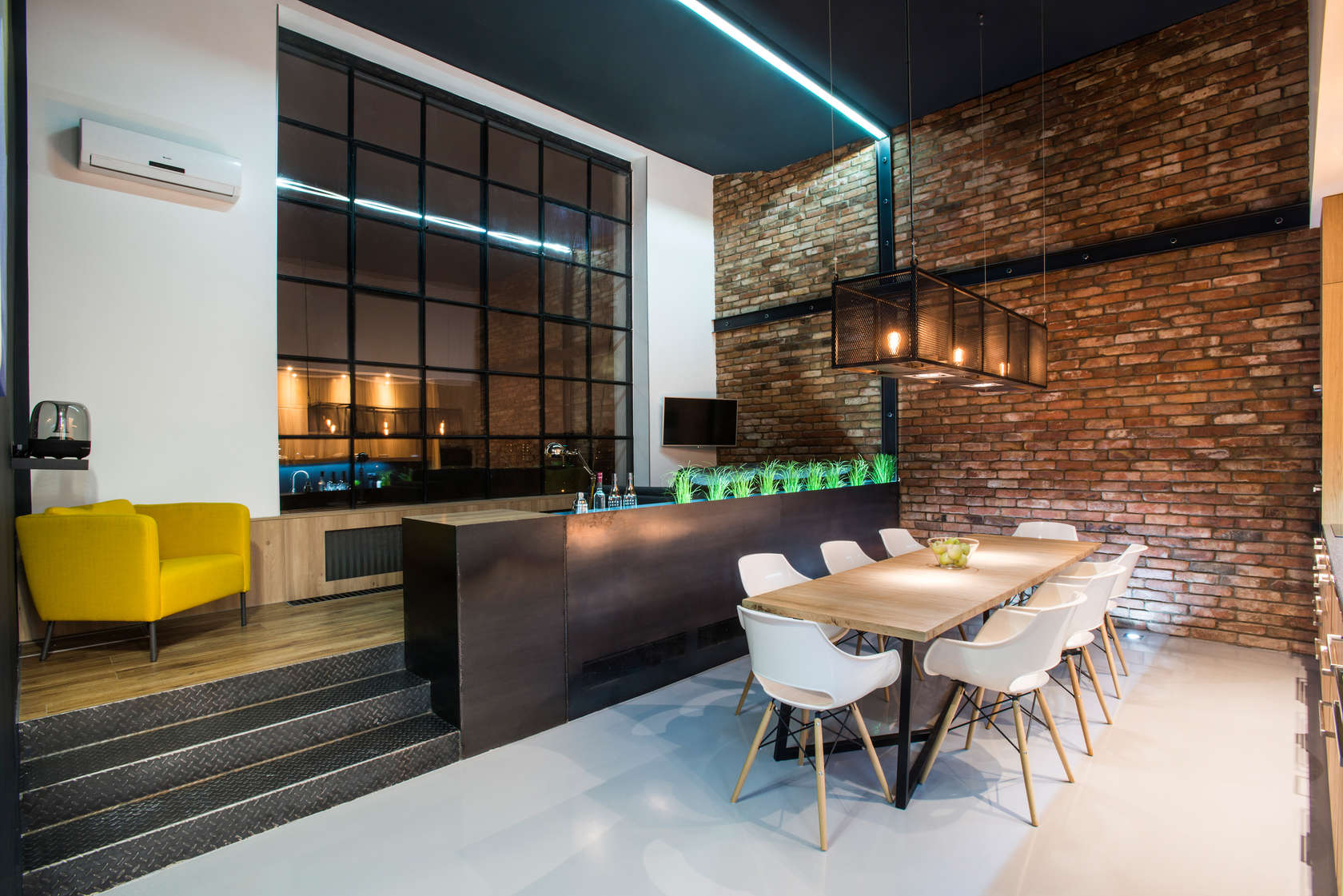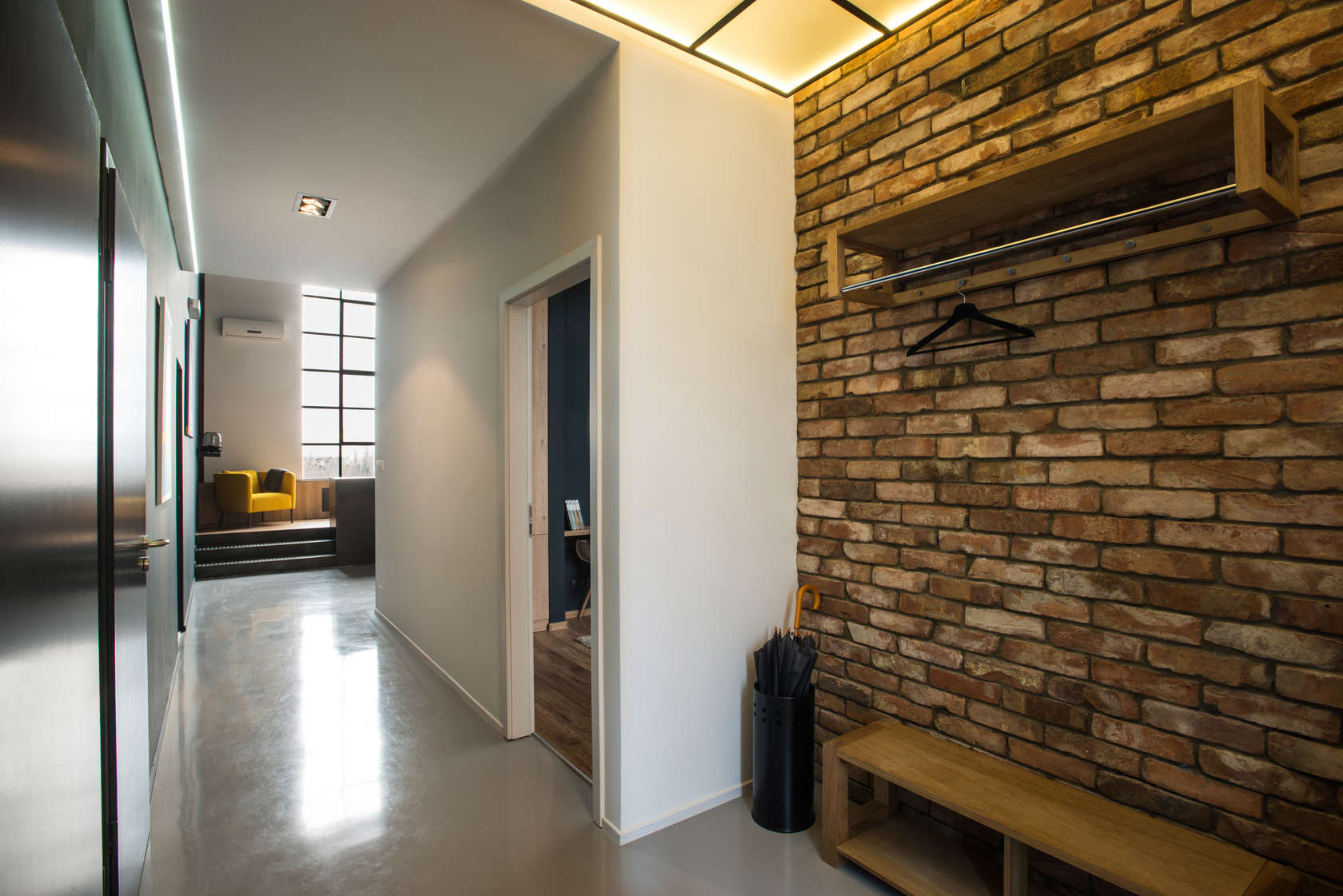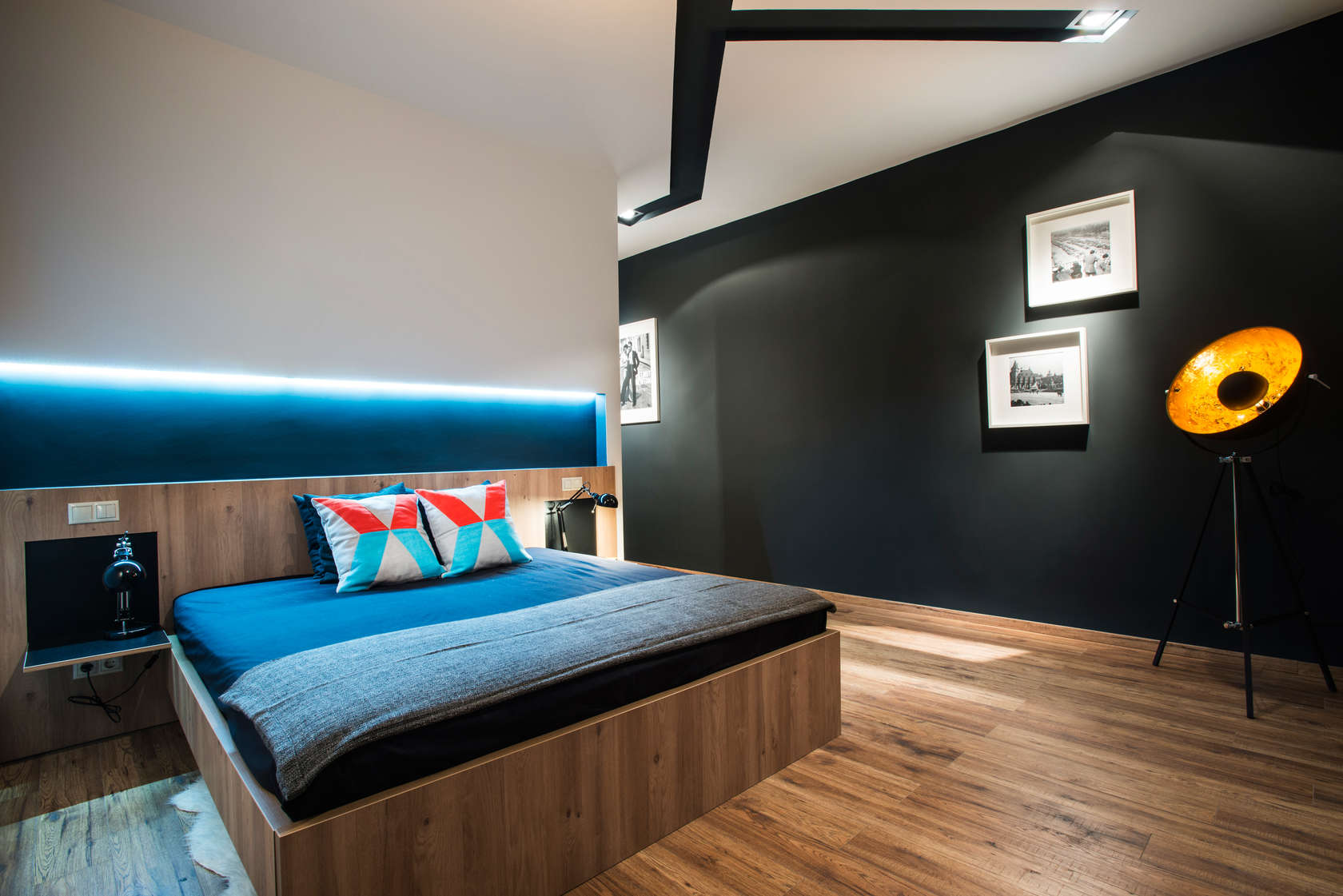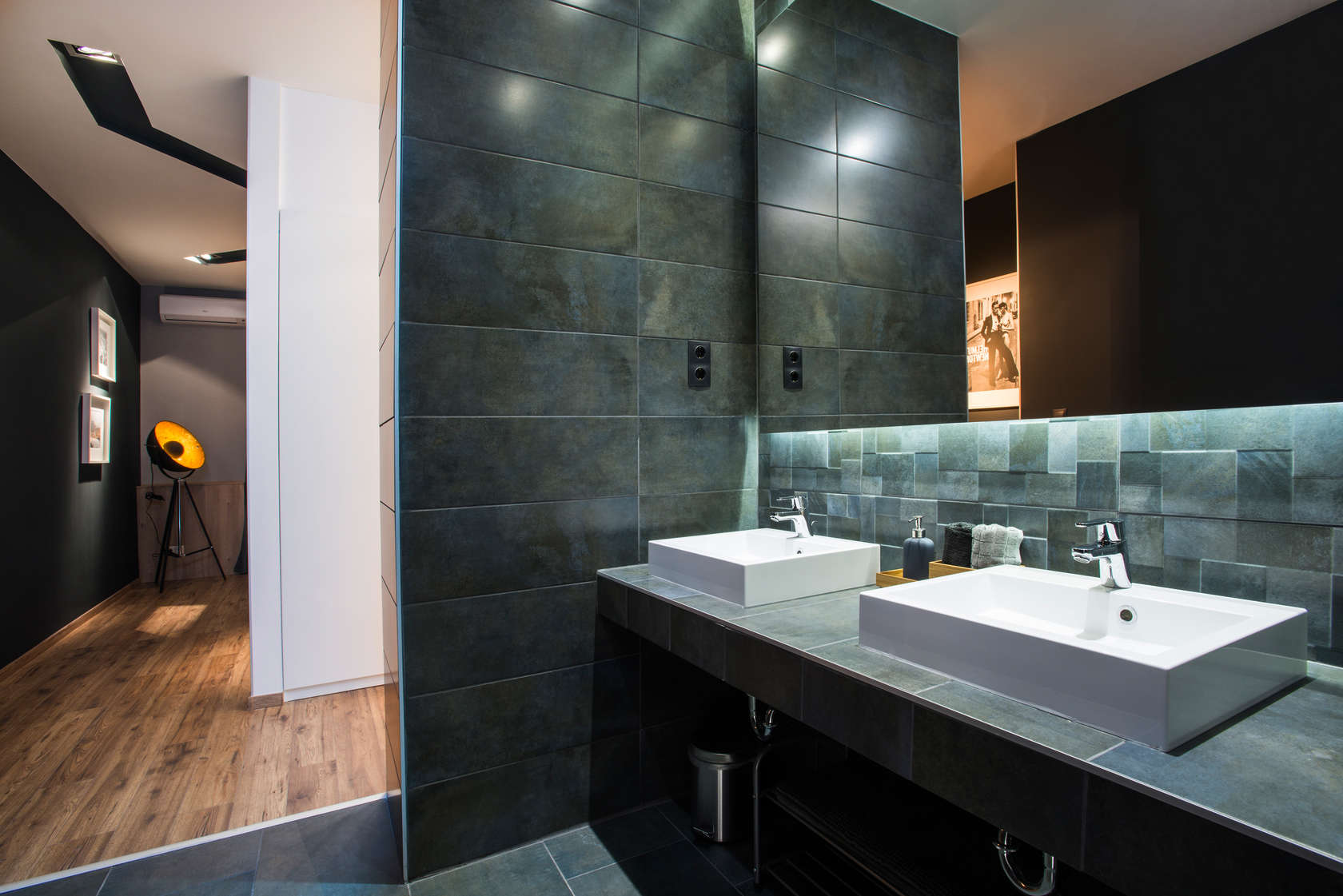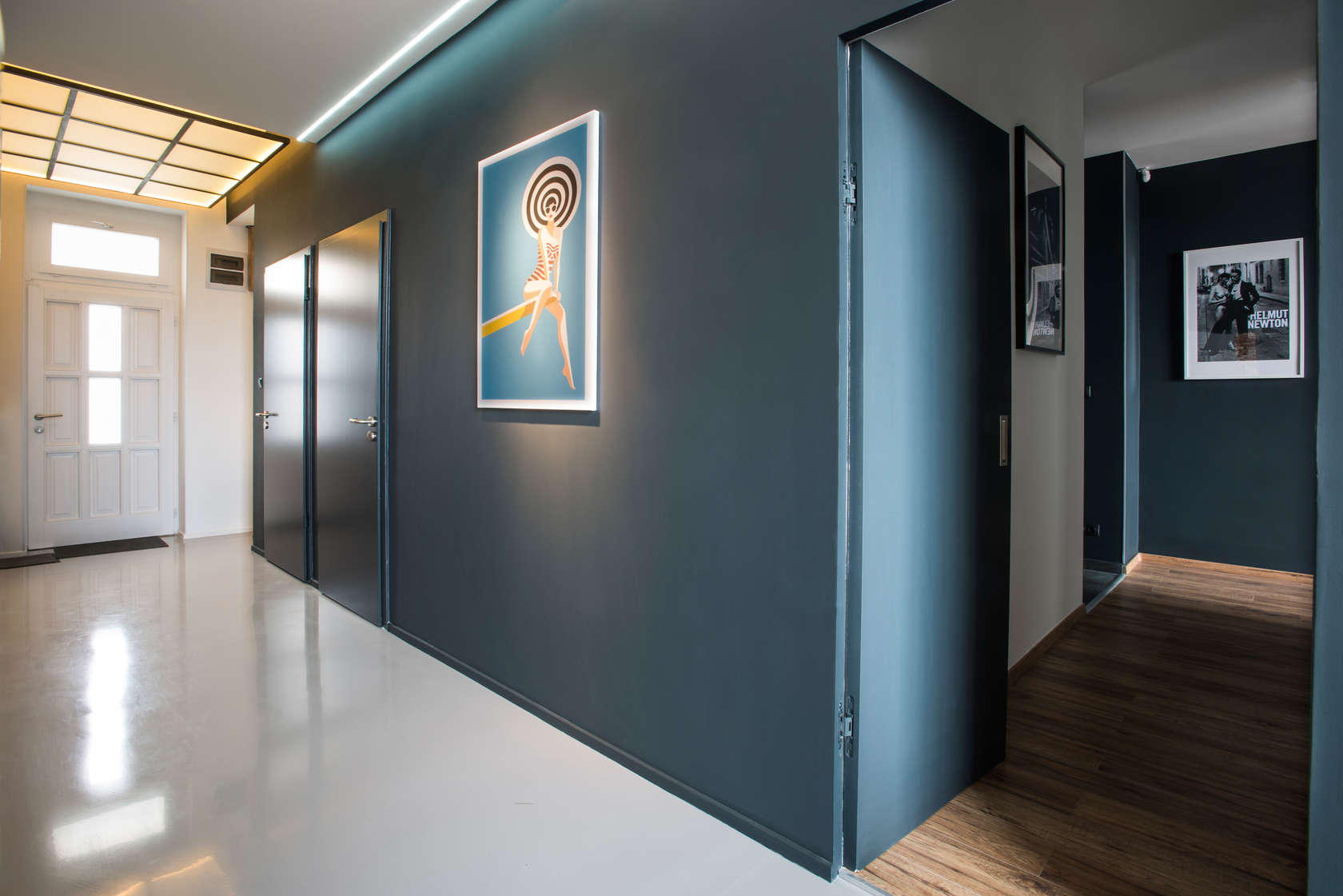 Cool bedroom design ideas for guys
Creating the comfortable bedroom for guys is a challenge. Some of them do not like the bright color and luxury detail in their room. That is why we have to be careful in designing their own space. We have to choose the neutral color that all men love. And after that, we have to know what is their favorite style before choosing the furniture for it. This cool bedroom design may you choose to apply.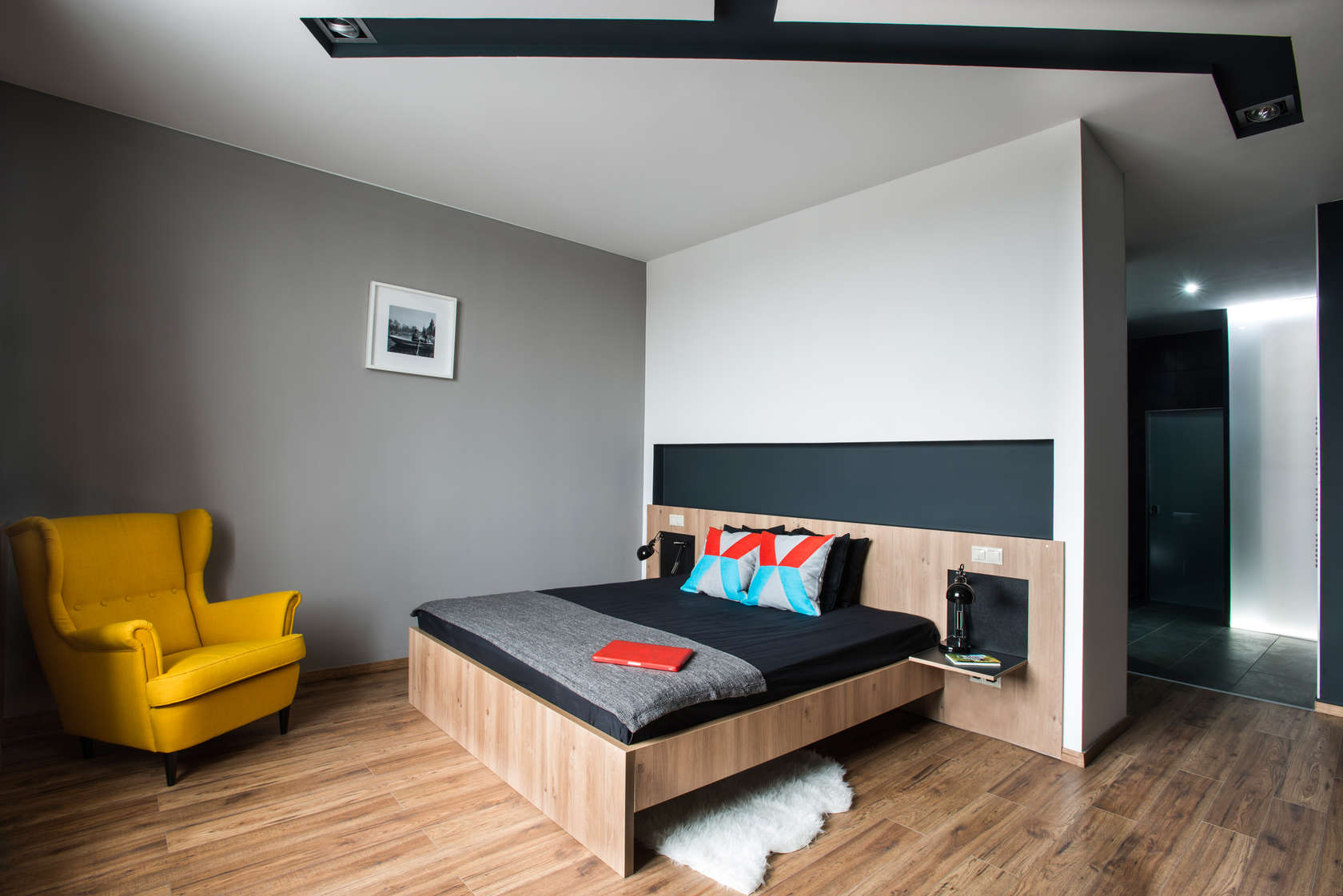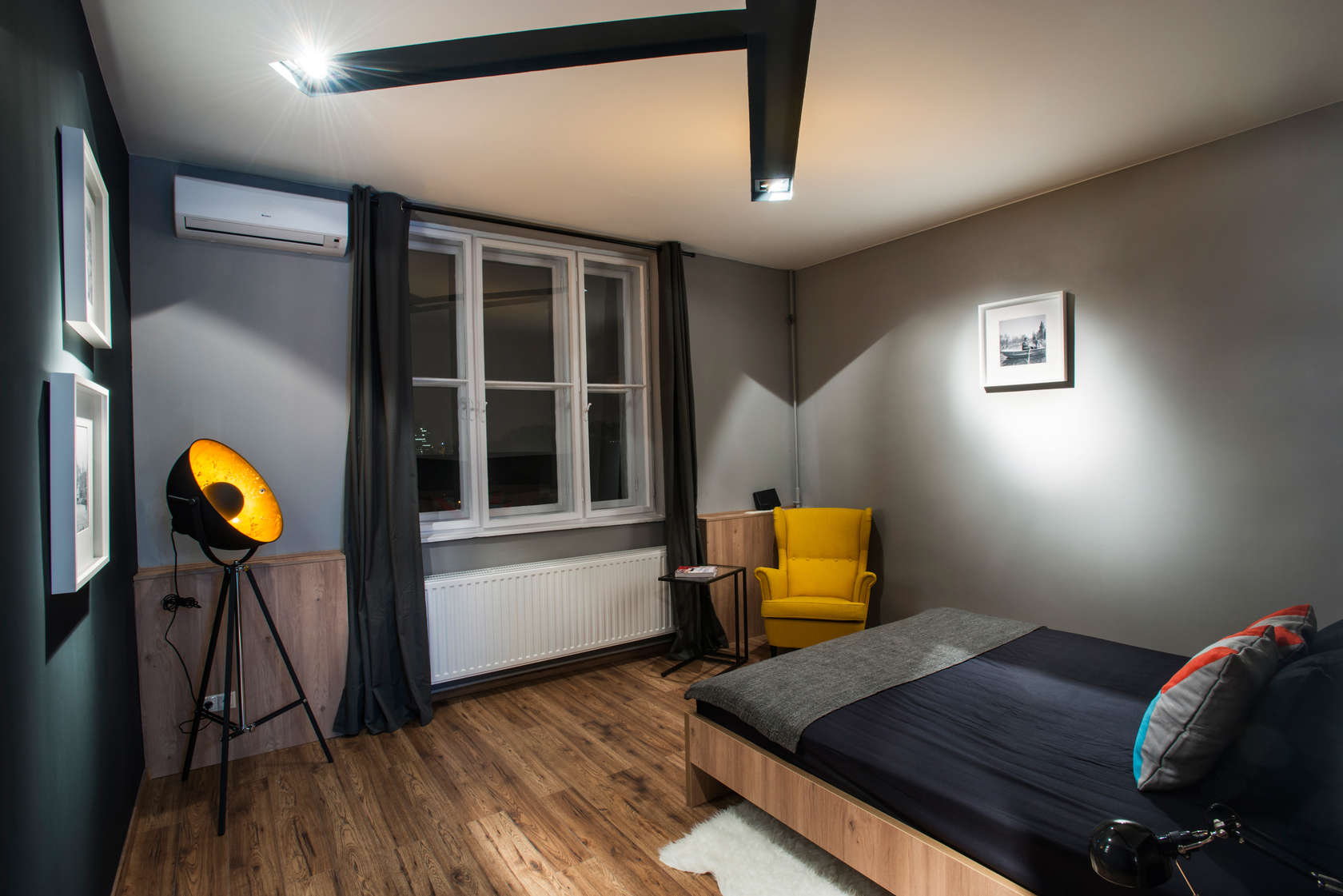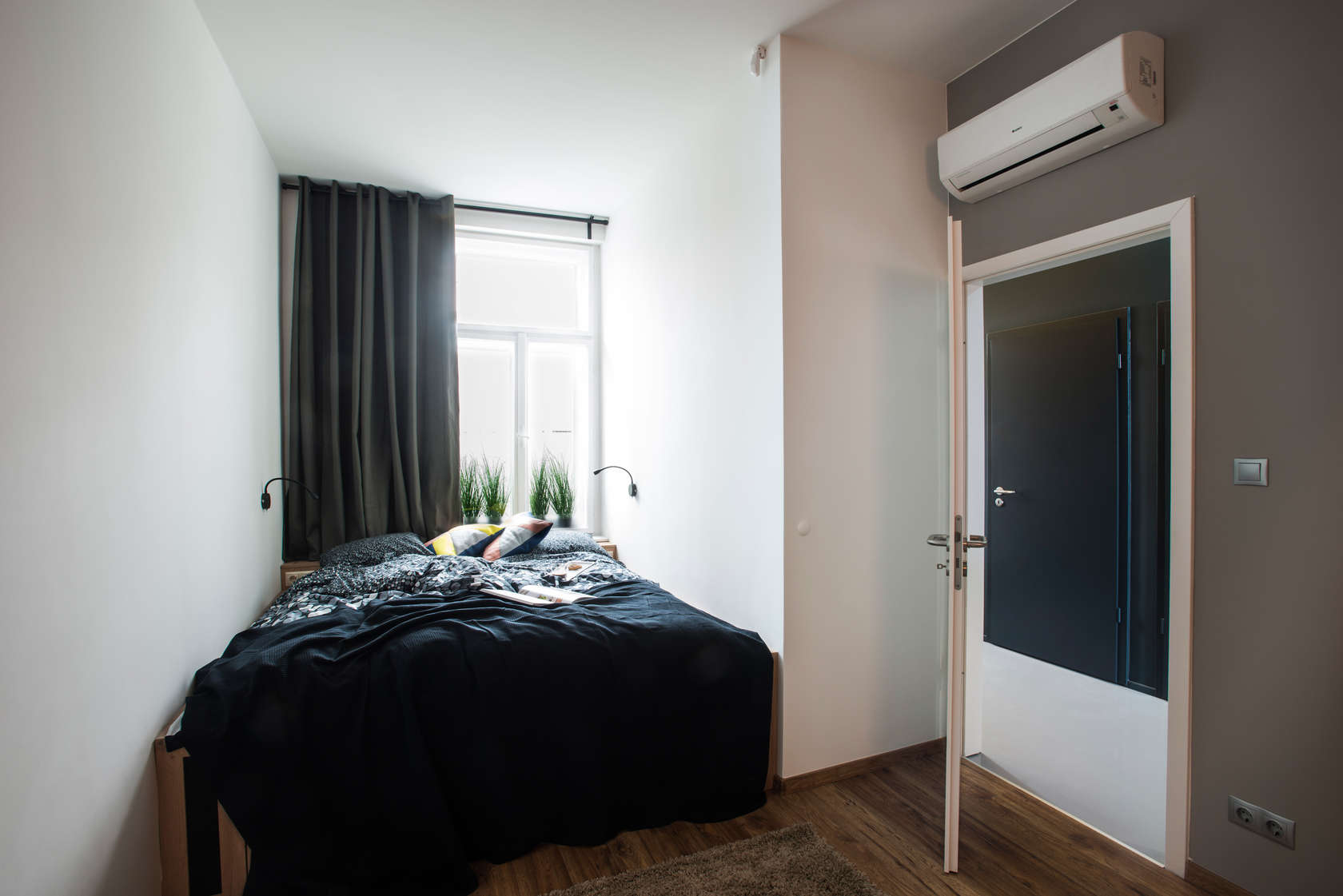 We hope this masculine apartment design can be perfect with your style and give a good reference for you.