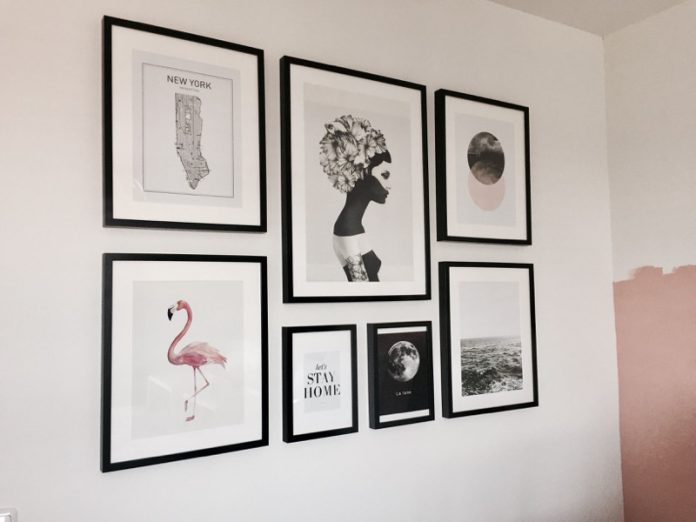 People's knees seem to wobble more when it comes to wall art than they do when it comes to most other home decoration selections. In the process of hanging anything, we ask ourselves a lot of questions. But first and foremost, we seek out black and white wall art. It goes with everything and with all of the options.
Embracing black and white photography does not imply a rejection of color science. Accepting that monochromatic is a color pallet in and of itself is the key. There's something about black and white photography that makes a space feel calm. There's a calmness that comes from stillness, a calmness that comes from wholeness, and a constraint that comes from restraint. Bring some monochrome magic into your home to delight your soul every day. Let's have a look at some amazing art form ideas together.
1. Vintage Black and White Photographs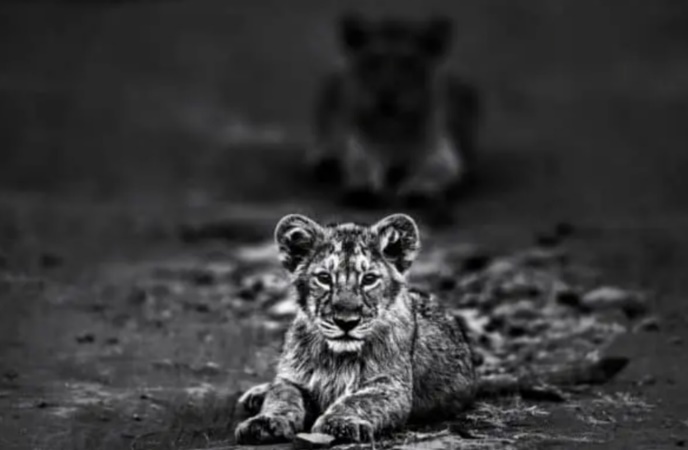 Some styles may appear to be nearly hard to achieve in a home. How can you attain modern eclectic, for example? The answer can be found in wall art. Instead of the normal eclectic mix of paintings and woven pieces, collect some vintage black and white images for your walls. It will make things look cleaner to the eye, allowing you to add your own colors to the other ornamental aspects. If you want to add a more personal touch, you can take your own digital photos and apply a black and white filter to them to give them a retro feel. Apart from having a timeless appeal, black and white wall arts may often convey a mood or feeling that color photographs cannot. We marvel at the contrast, linger over the details, and take pleasure in the shadows.
2. Black and White Gallery Walls
Let's talk about gallery walls now. They can be simple to hang if you're confident in your arranging abilities, or they can appear to be a risky undertaking. However, if you can convert all of your photos and prints to black and white, you can forget about color. Plus, no matter how you arrange everything, your gallery wall will be the most attractive and inspirational gallery you've ever seen. Because of the monochromatic color scheme, the wall will look put-together no matter how eclectic and bohemian your art choices are.
3. White on White Horse Portrait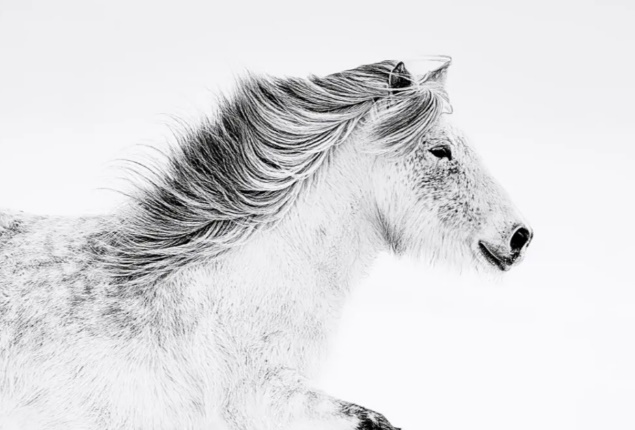 Why not a gorgeous white stallion to paint the walls of your home if you're seeking for something a little different and less abstract to do so? Horses are lovely and compassionate creatures, and the painting from Ejaz Khan reflects that. The white horse is set against a white background, which creates a hazy appearance and makes the outline of the body difficult to discern. Being in the company of horse wall art will make you feel cheerful and motivated every day, as well as create the appropriate kind of vibes in your home.
4. Black and White Animal Photography
Wildlife fine art photography lends itself perfectly to a black and white format for animal lovers rather than music fans. You may mix and match various types of animal images for a unified effect by adopting a monochrome technique, regardless of the actual hue of the animals in the photographs. This also allows you to use images that would normally conflict with the rest of the room's odd color scheme, such as coral or indigo.
5. Mount Large Black and White Statement Art
Black and white is the safest choice when it comes to large pieces of statement art in your home. Due to the big dent they make in your budget, such large pieces necessitate a lot of contemplation. As a result, a black and white statement item will become a timeless feature of your décor, adapting to any trends you'll encounter throughout your decorating career. When you select black and white as your base color scheme, it's also easier to switch around the accent colors if you want to change things up.
Conclusion
Our feelings are expressed through black and white photographs. Few themes have the same emotional impact on us as nature, therefore combining the two creates wonderful art.
If you're a fan of black and white art as much as we are, you'll want to look through all of the options. You can't make up your mind? We'll be happy to assist you at any time. If you're having trouble deciding on a theme or style for the artwork you'd like to hang in your home, consider going abstract. Ejaz Khan's designs are truly outstanding. It's simple and employs neutral hues, but it's also eye-catching, beautiful, and versatile.