Roohome.com – Applying modern house interior design will make your residence be more attractive and enticing. You can apply the modern feature and furniture also to complete it. The home decor ideas also part that you need to prepare before start to creates the beautiful and comfortable space. Besides that, the colorful scheme also decides the beauty of it, so you need to choose the best ones!
Modern living room design ideas
Modern living room design means that you show the beauty of modernity by the feature and furniture in it. The use of unique accent with the same theme also supports the room to looks stylish. If you want to make it more interesting, you can set a large window that connected the room and the backyard. So, it can be the natural wallpaper and decorate the room naturally.
The use of modern sofa and light feature with the neutral color tone make its space feel soft and warmer. There is also a modern fireplace that makes it complete. Adding the indoor plant for decorating its space will make the room feel alive. You are also possibles to add the other natural element in it.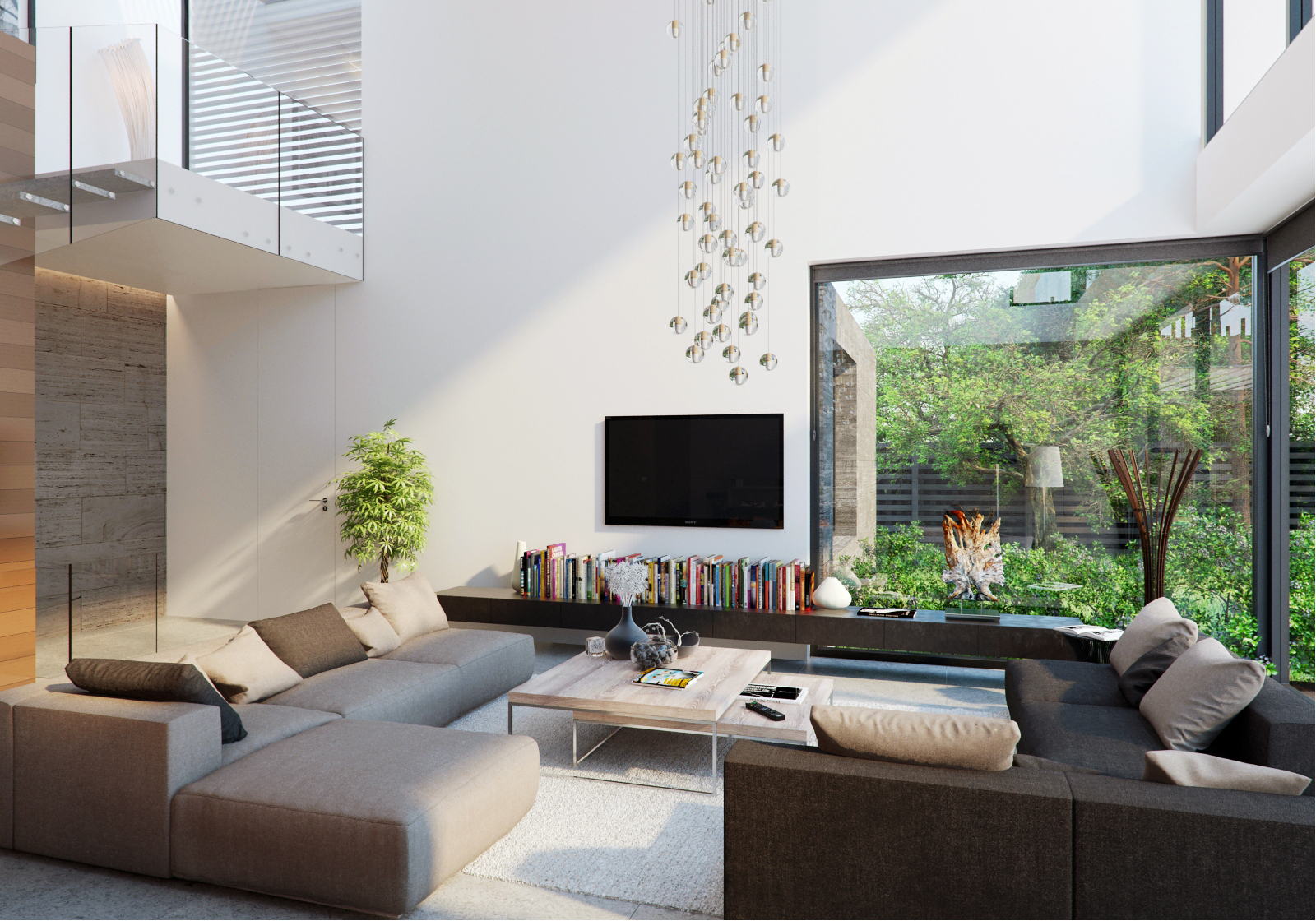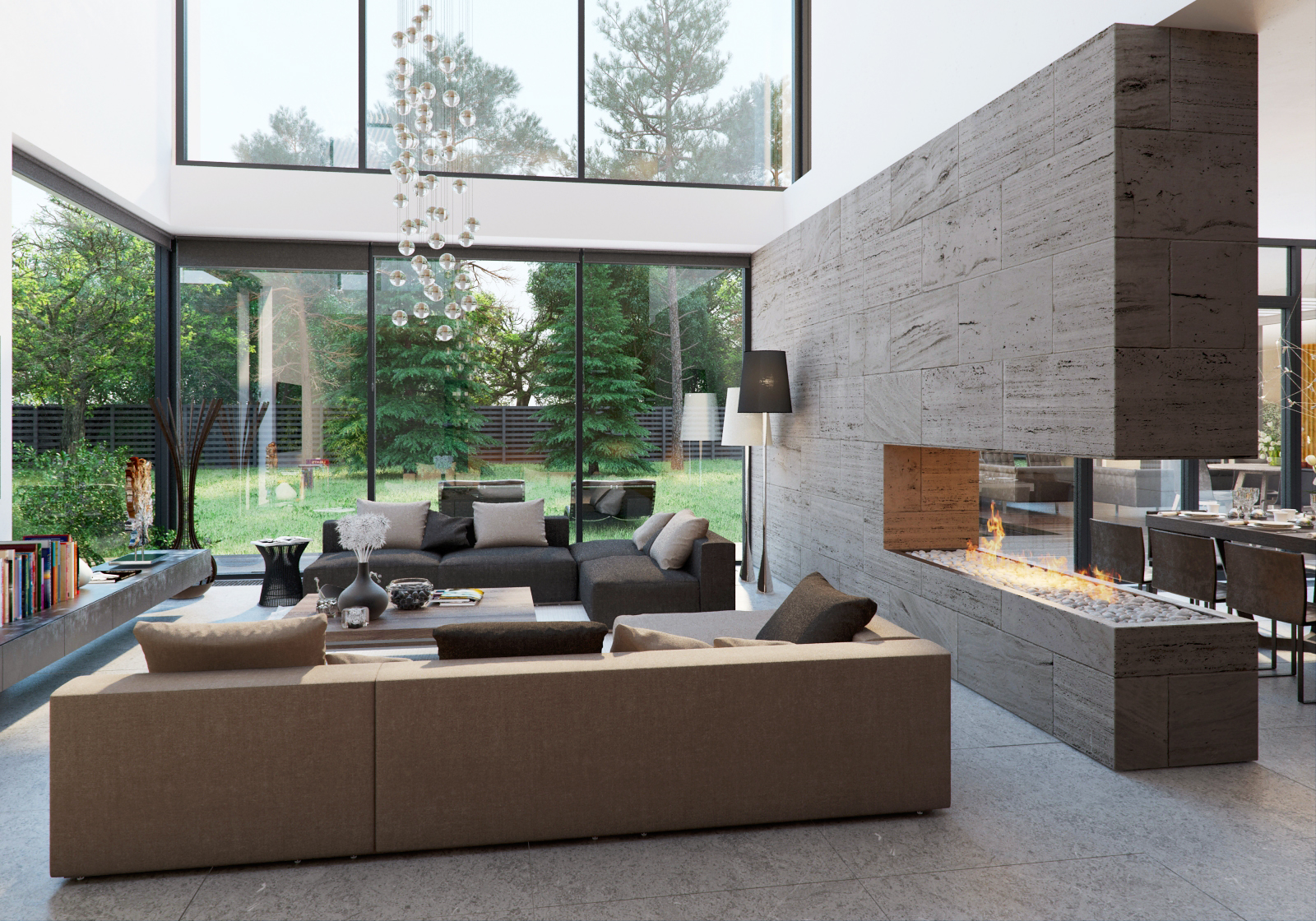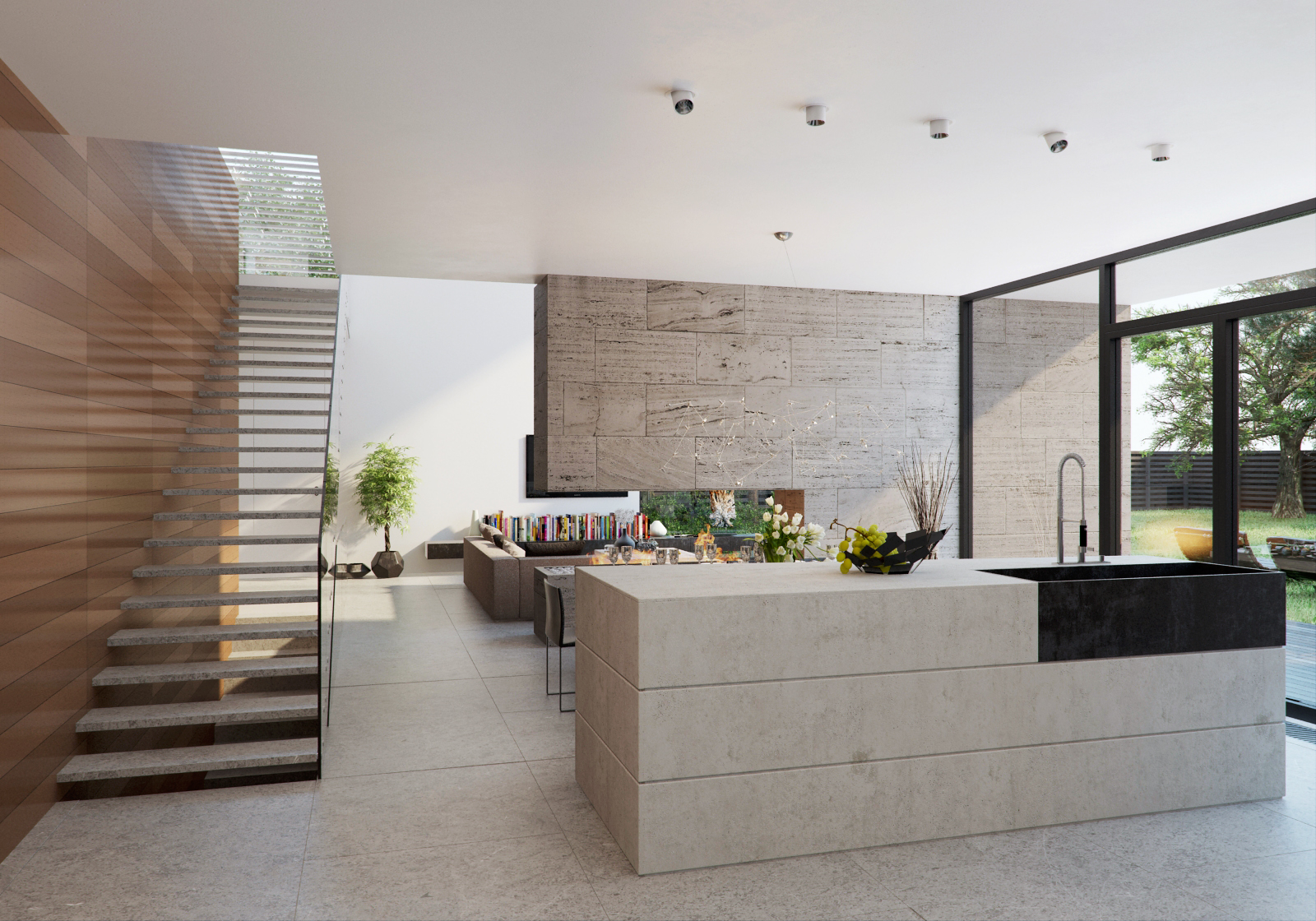 Minimalist dining room design with modern style
A small dining room with the minimalist concept is enough for completing this enticing house. You just need to put the modern dining table with the unique light decoration on it. After that, you can enjoy your mealtime with the cozy feel.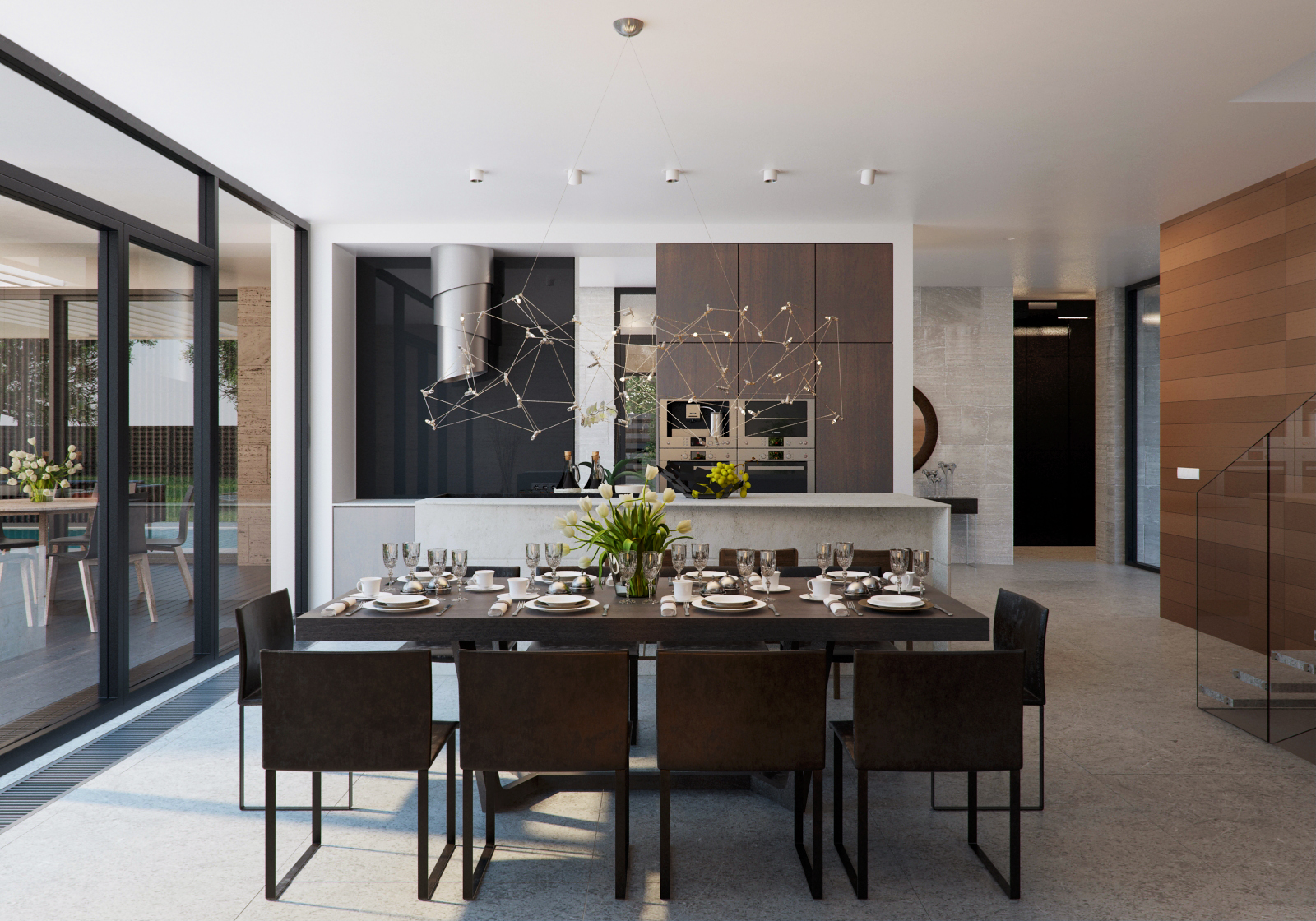 Some people like to swim but did not like swimming in the outdoor pool that can make their skin burned. The one and only the solution that you can make is creating an indoor swimming pool. The swimming pool below looks elegant in its simplicity. The designer just decorates the room with the unique wall texture and large window set.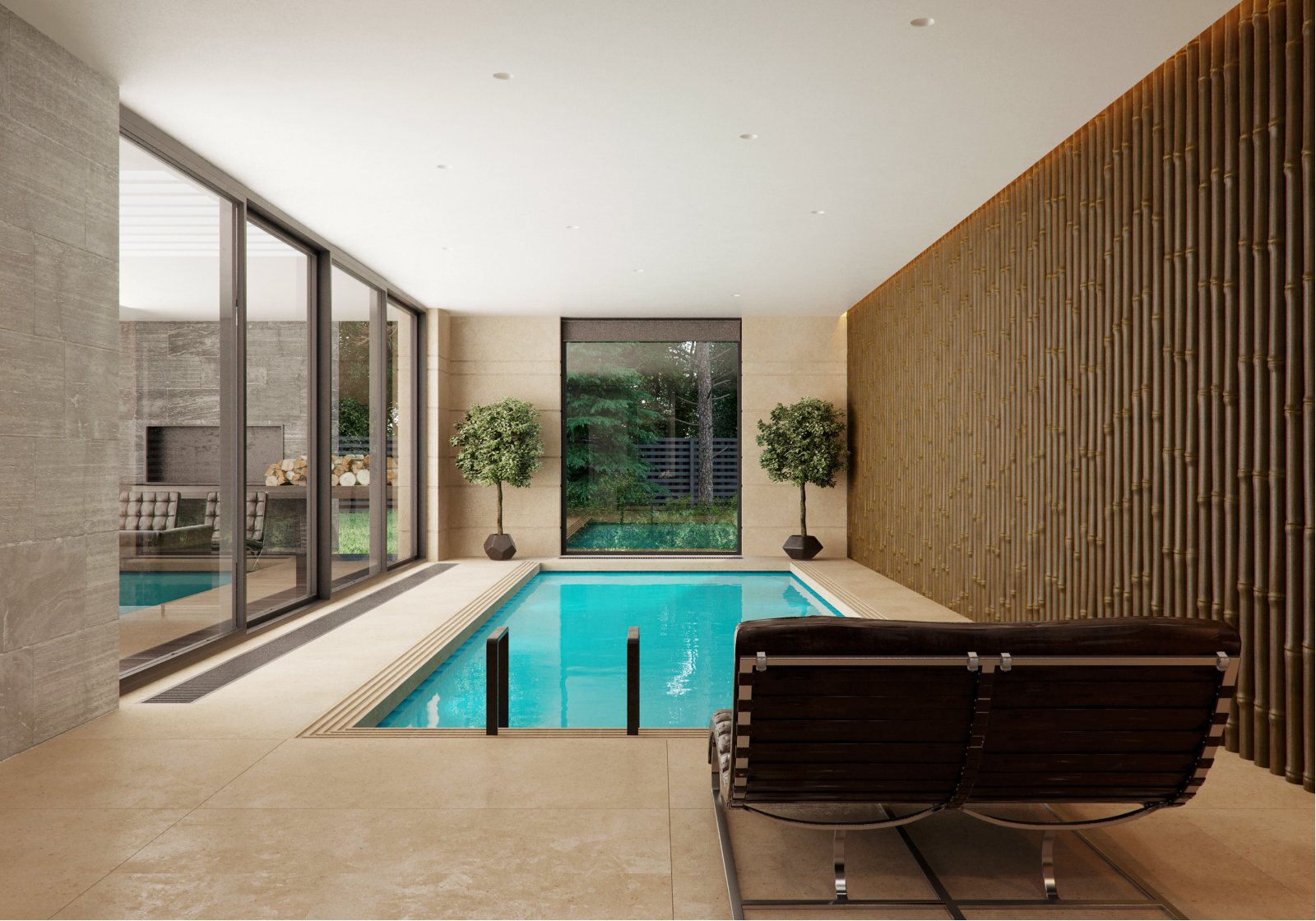 Take advantage of your basement to make an interesting billiard room. You are also possible to put a rug for saving your wine collection, and enjoy it after play a billiard.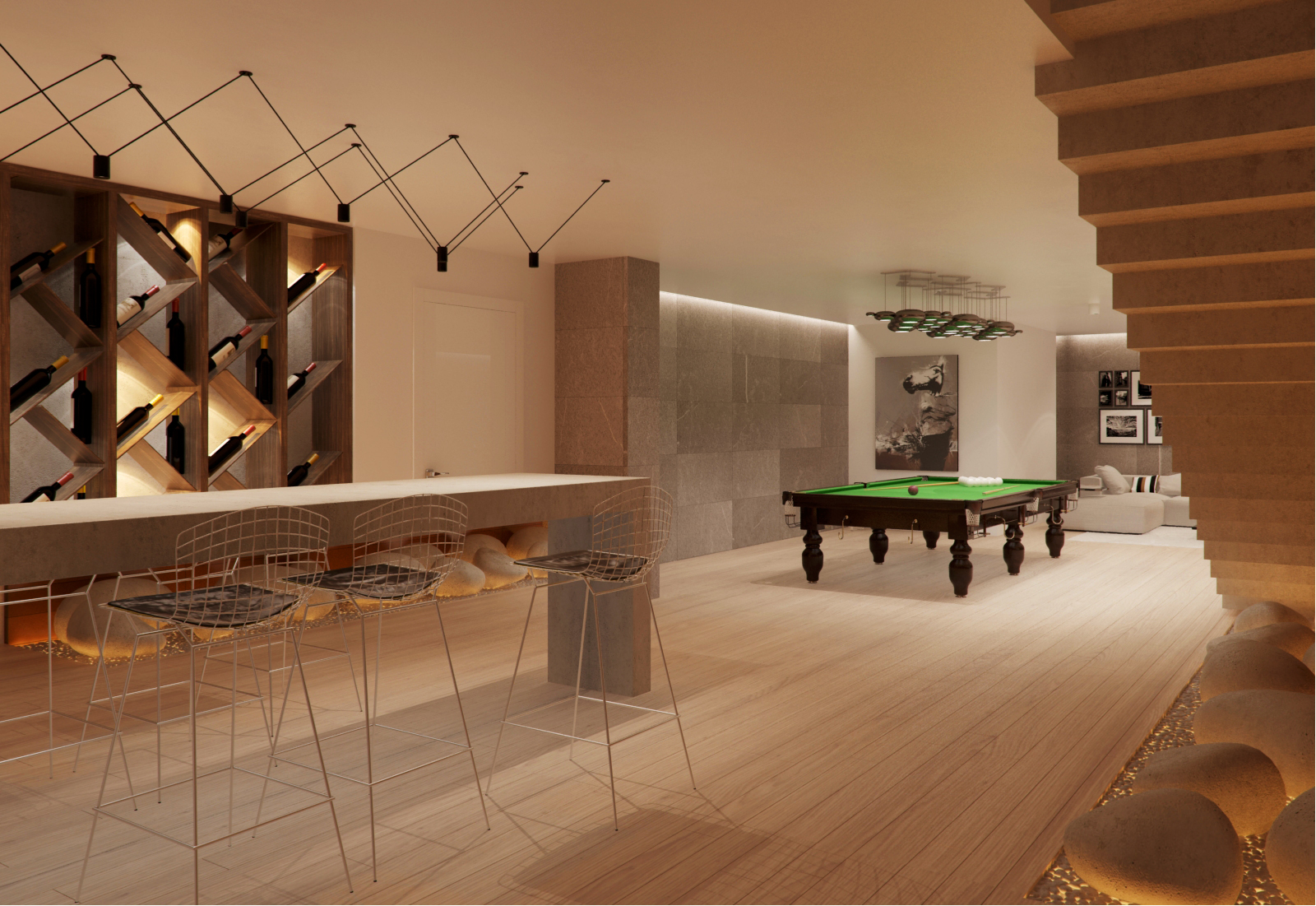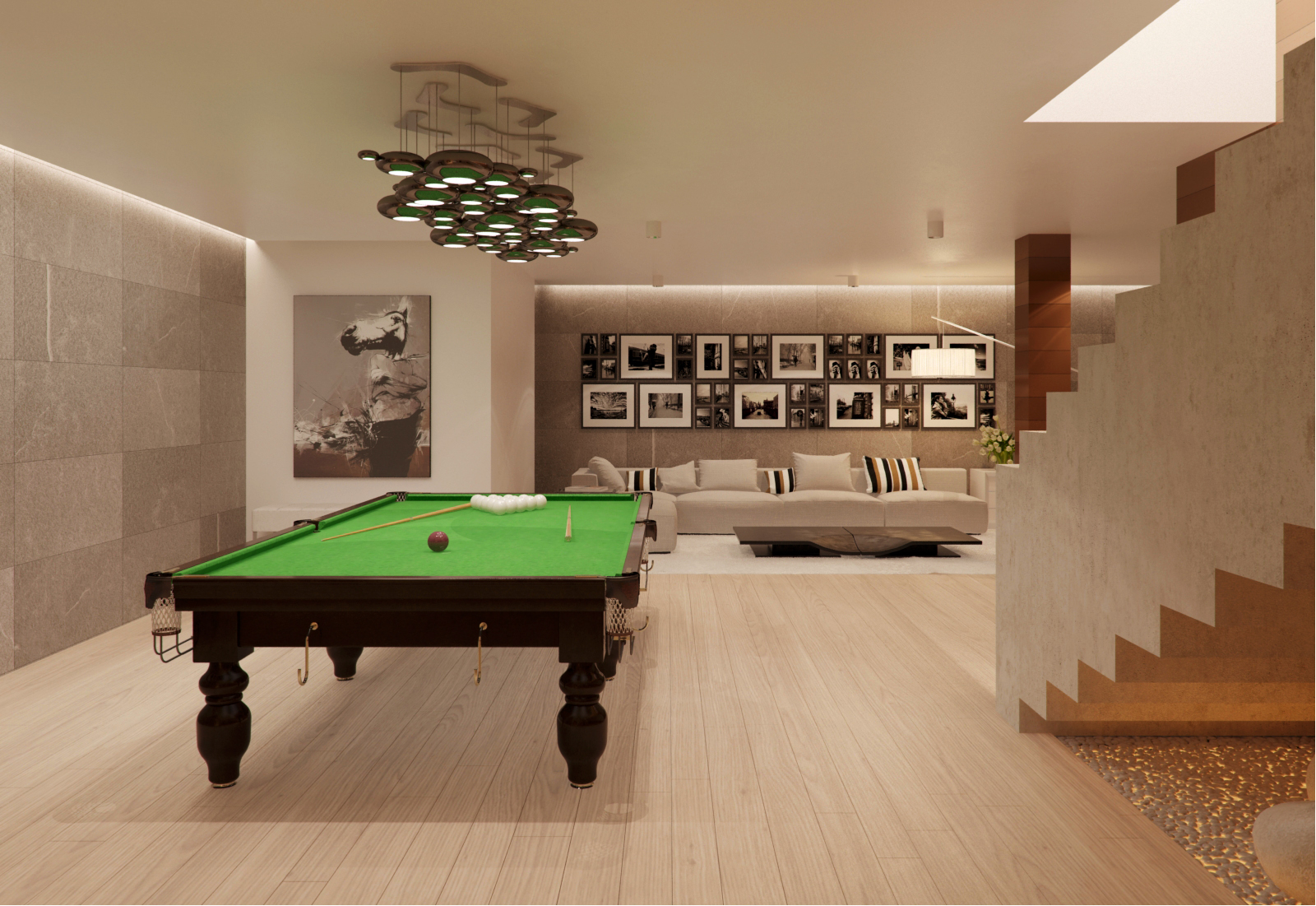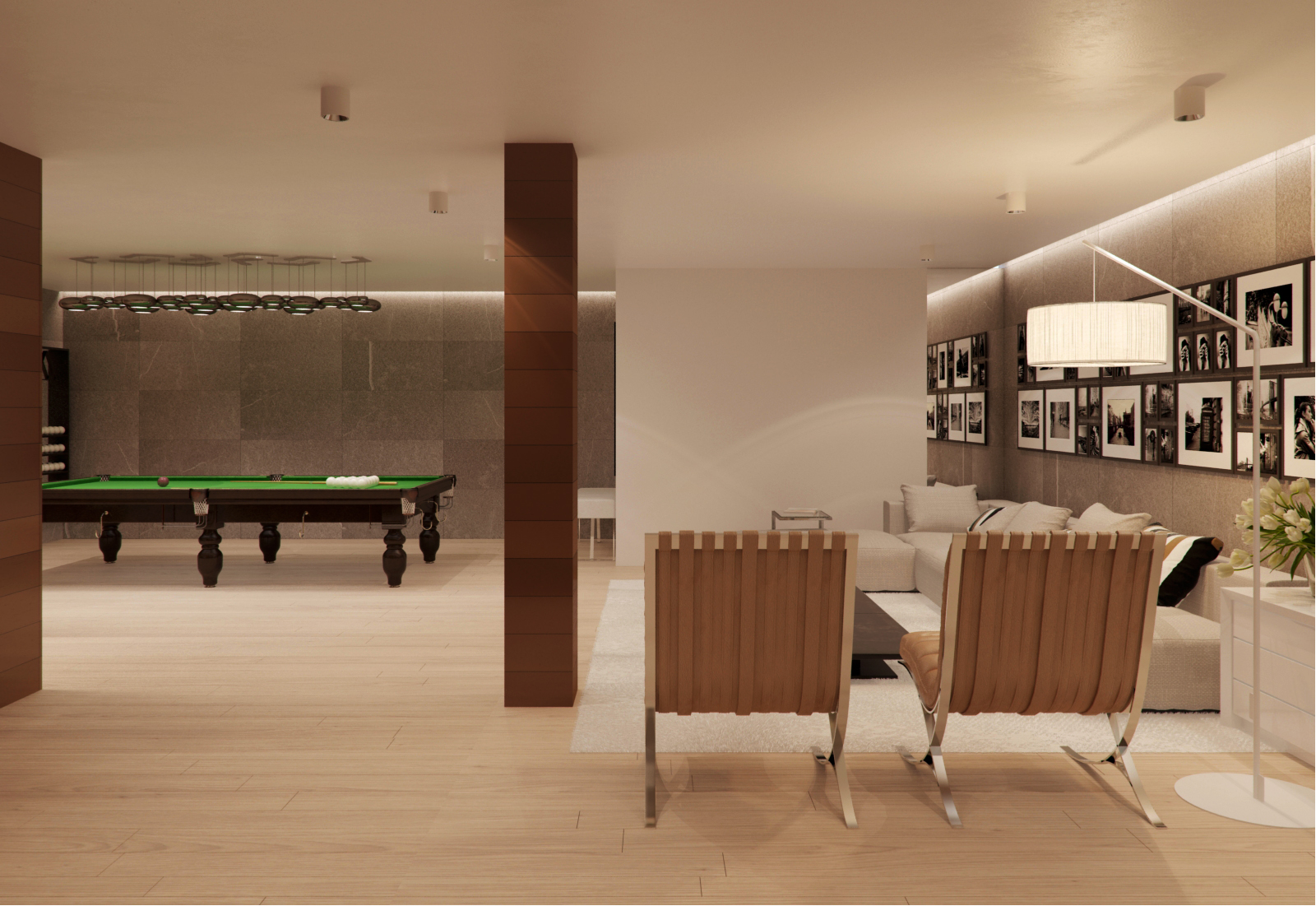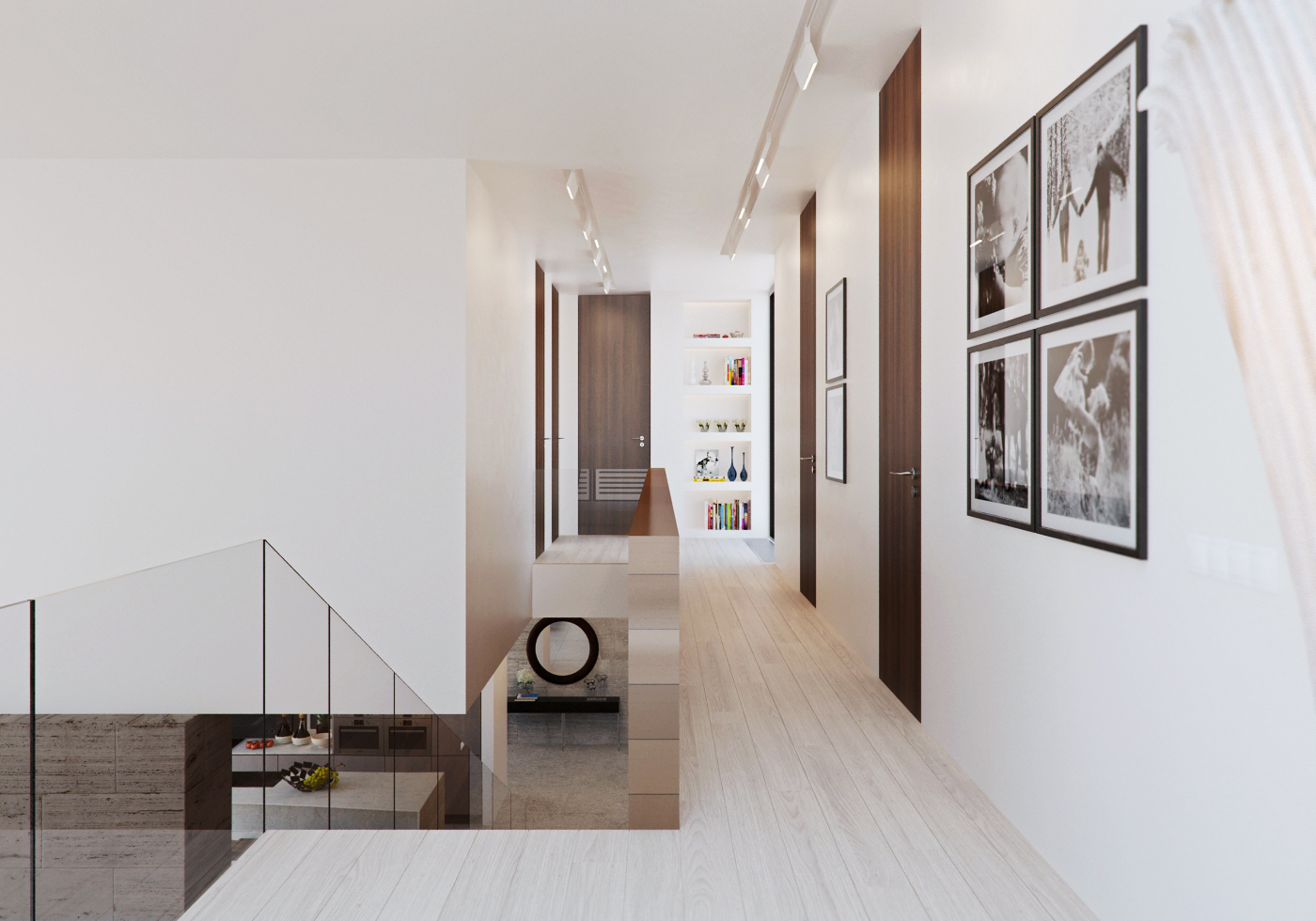 Modern bedroom concept
A modern house interior design needs the beautiful and comfortable bedroom design also. The design below may perfect with your style. Creating a comfortable bed need to be adapted to the style that the author prefers. After that, we can add the other element that supports its theme. The creative design below, apply a beautiful wall texture with the perfect window set. Besides that, the neutral color palette in it makes the room brighter and feel so cozy.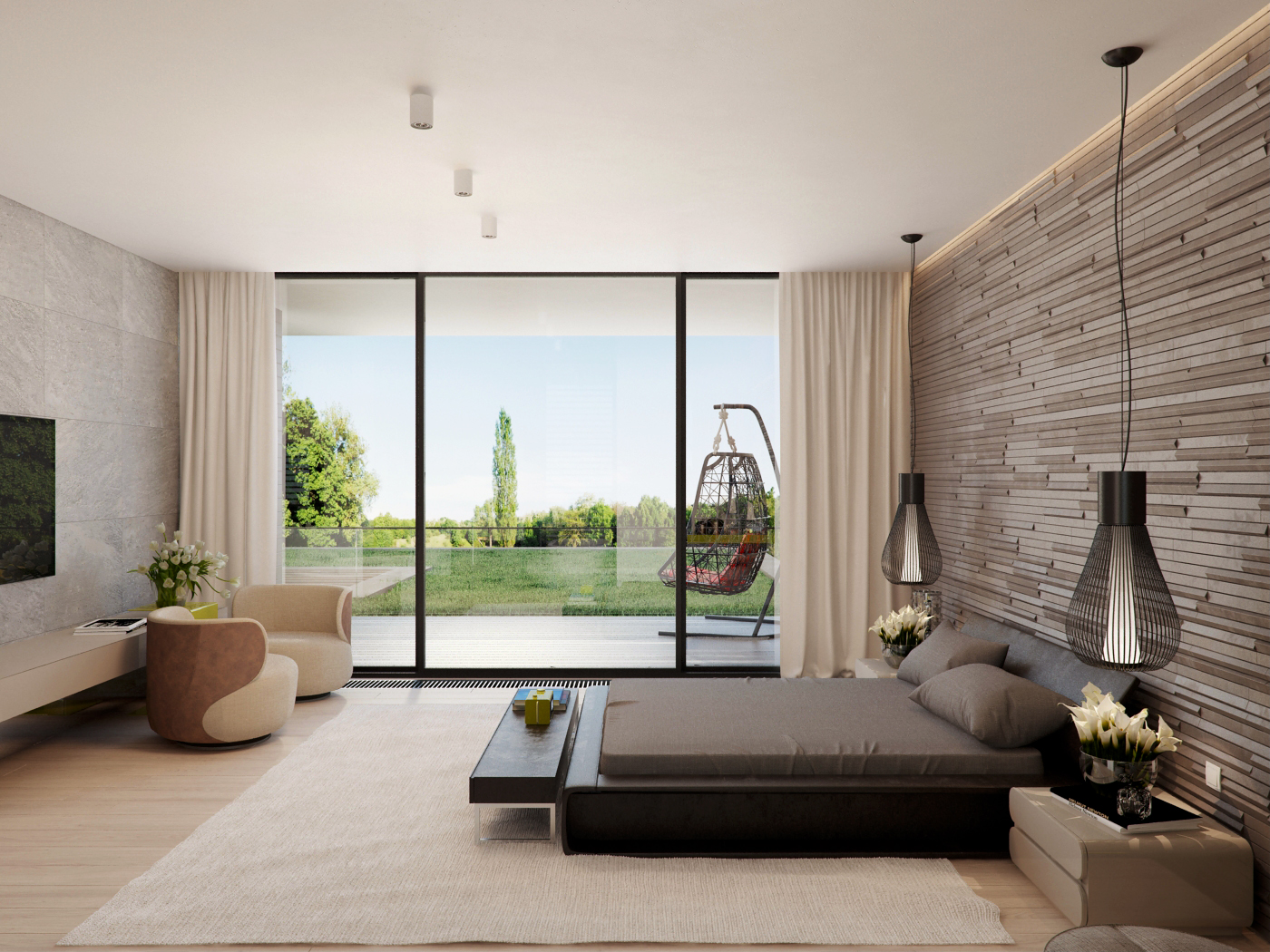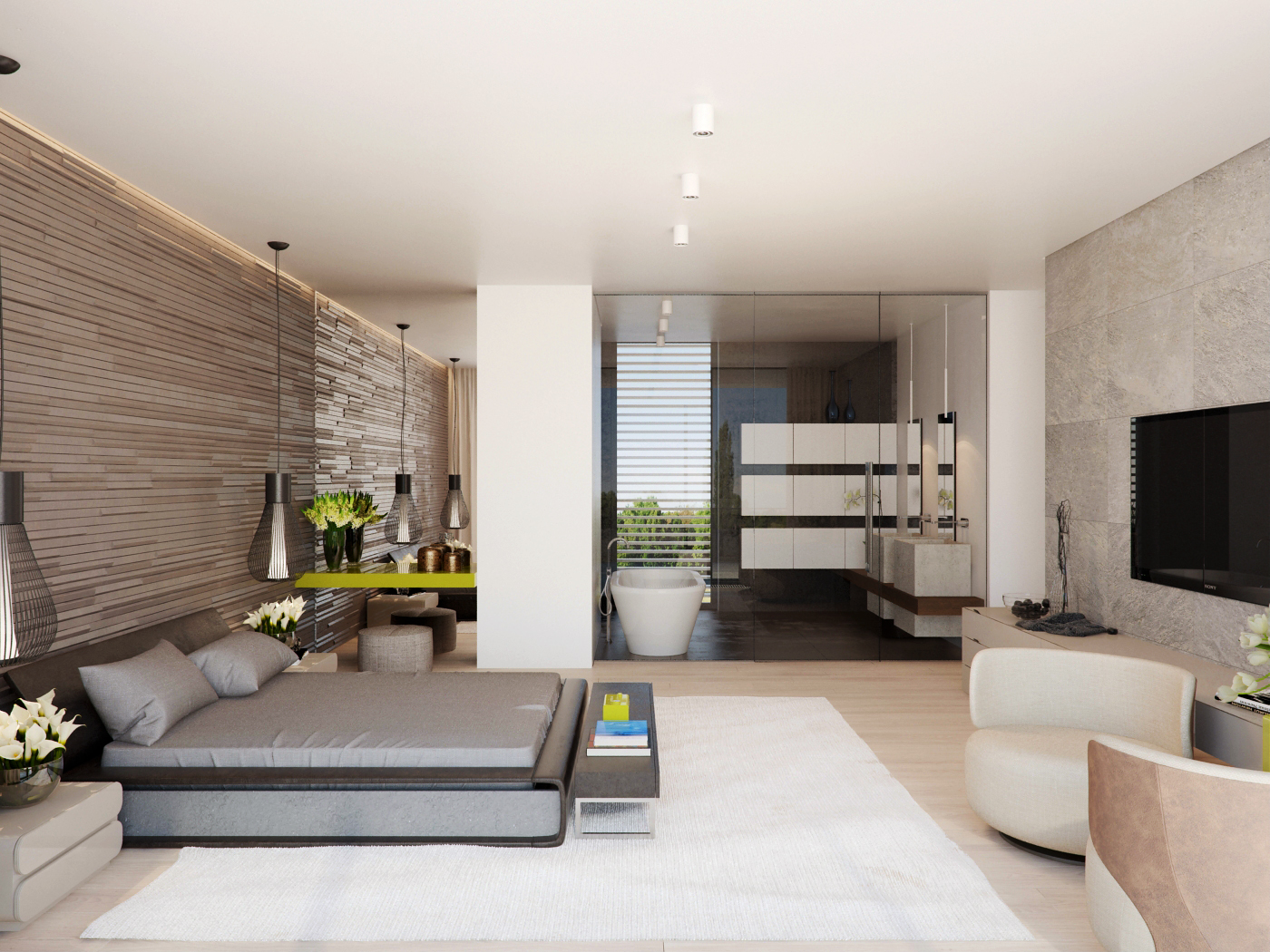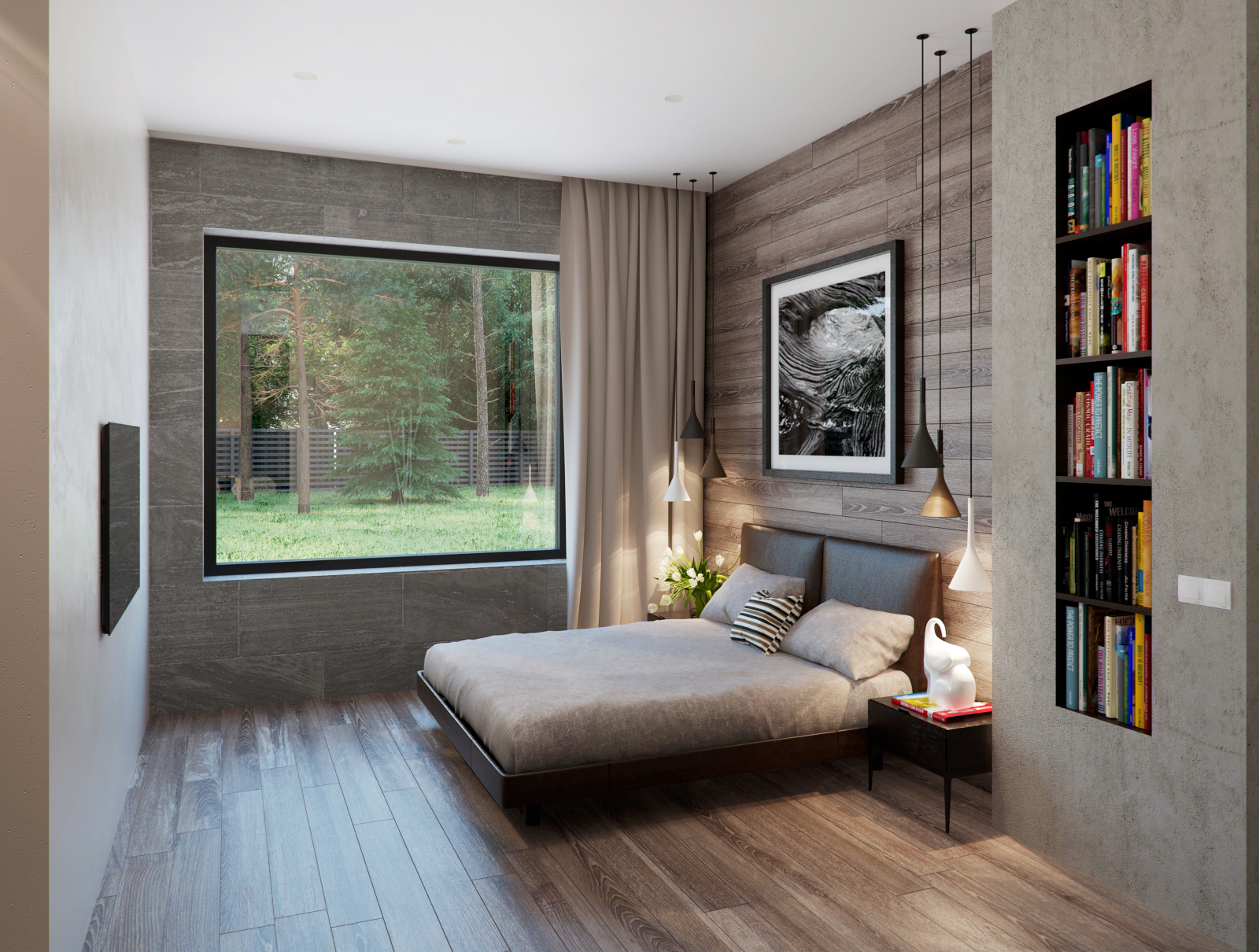 Modern bathroom with neutral color design
The bathroom in this house also applies modern furniture design. It looks so beautiful with the soft color shades. The modern bathroom furniture also supports the stylish look. You need to try this concept if you want to make your bathroom be more enticing.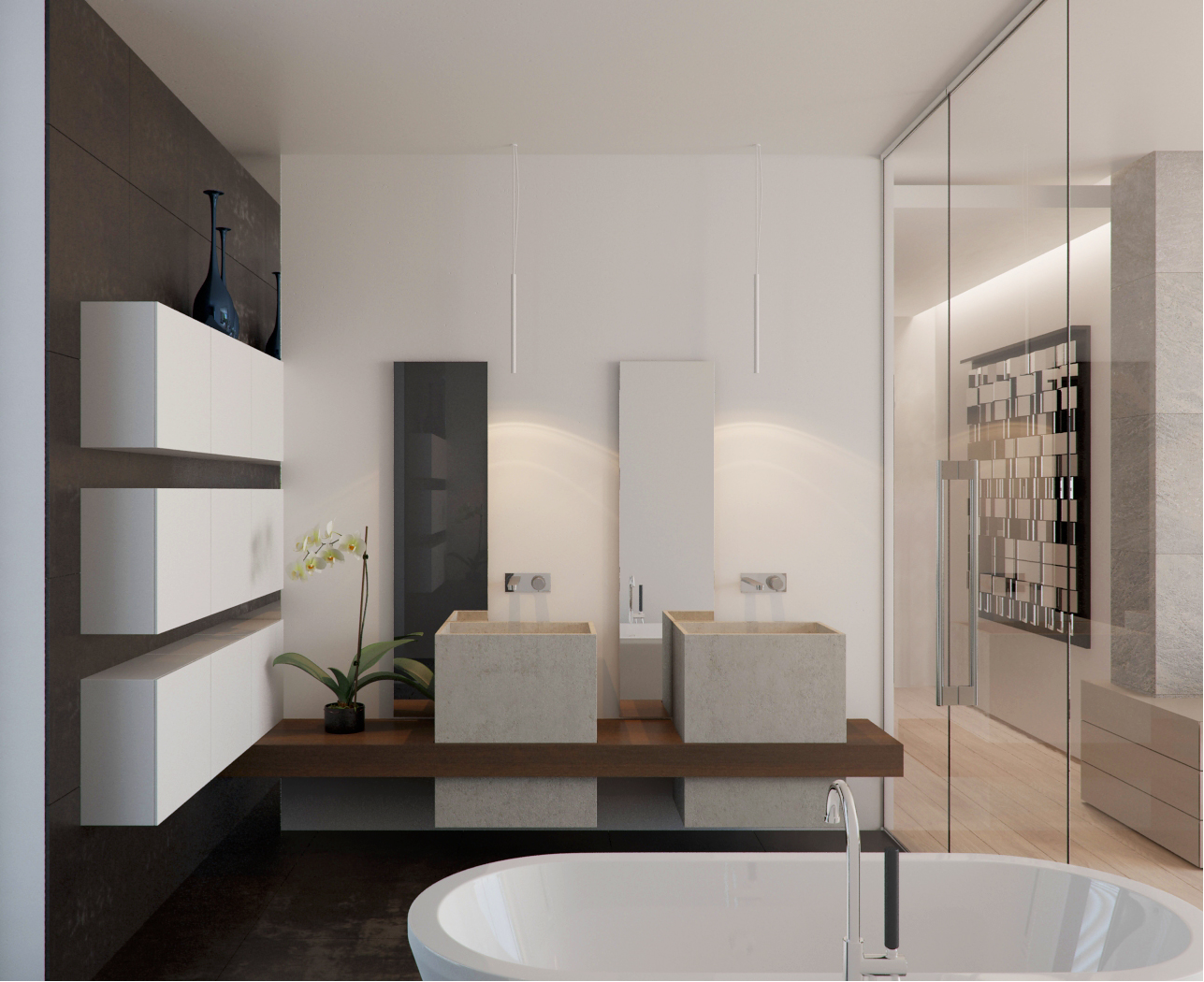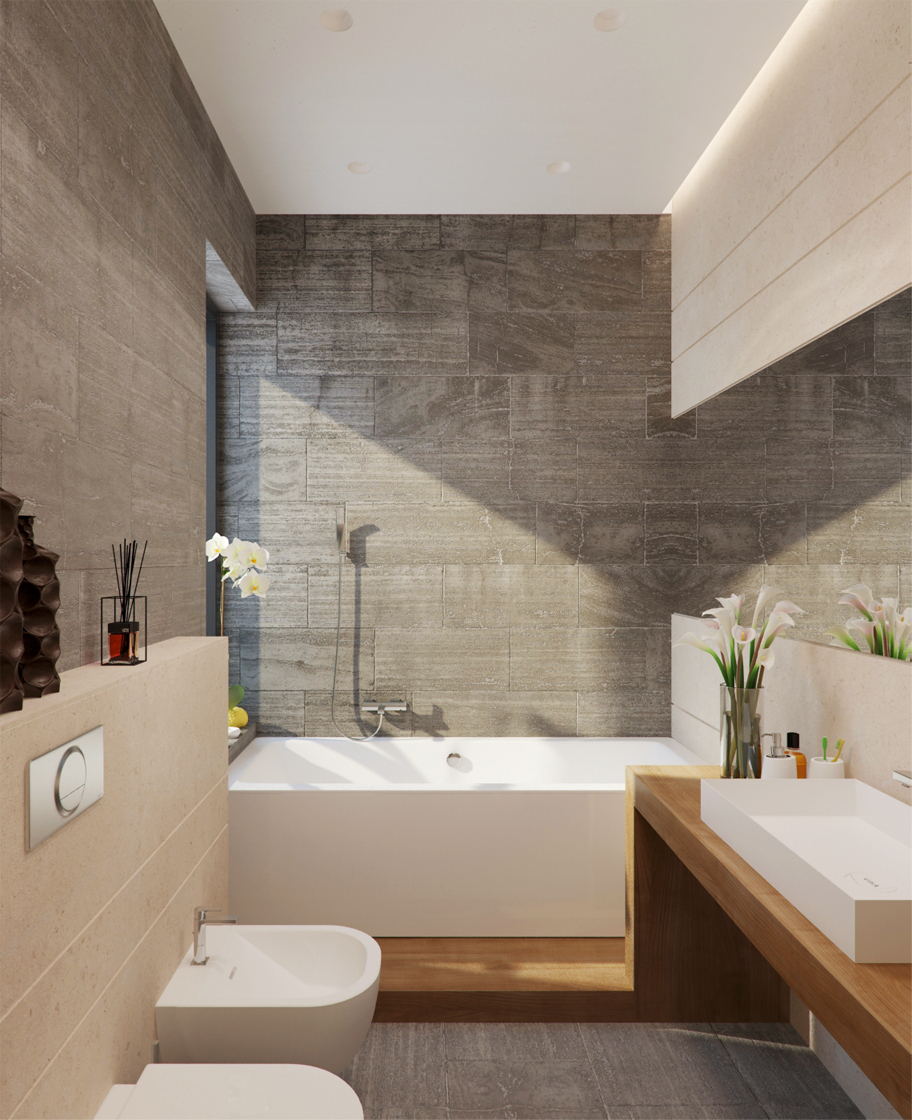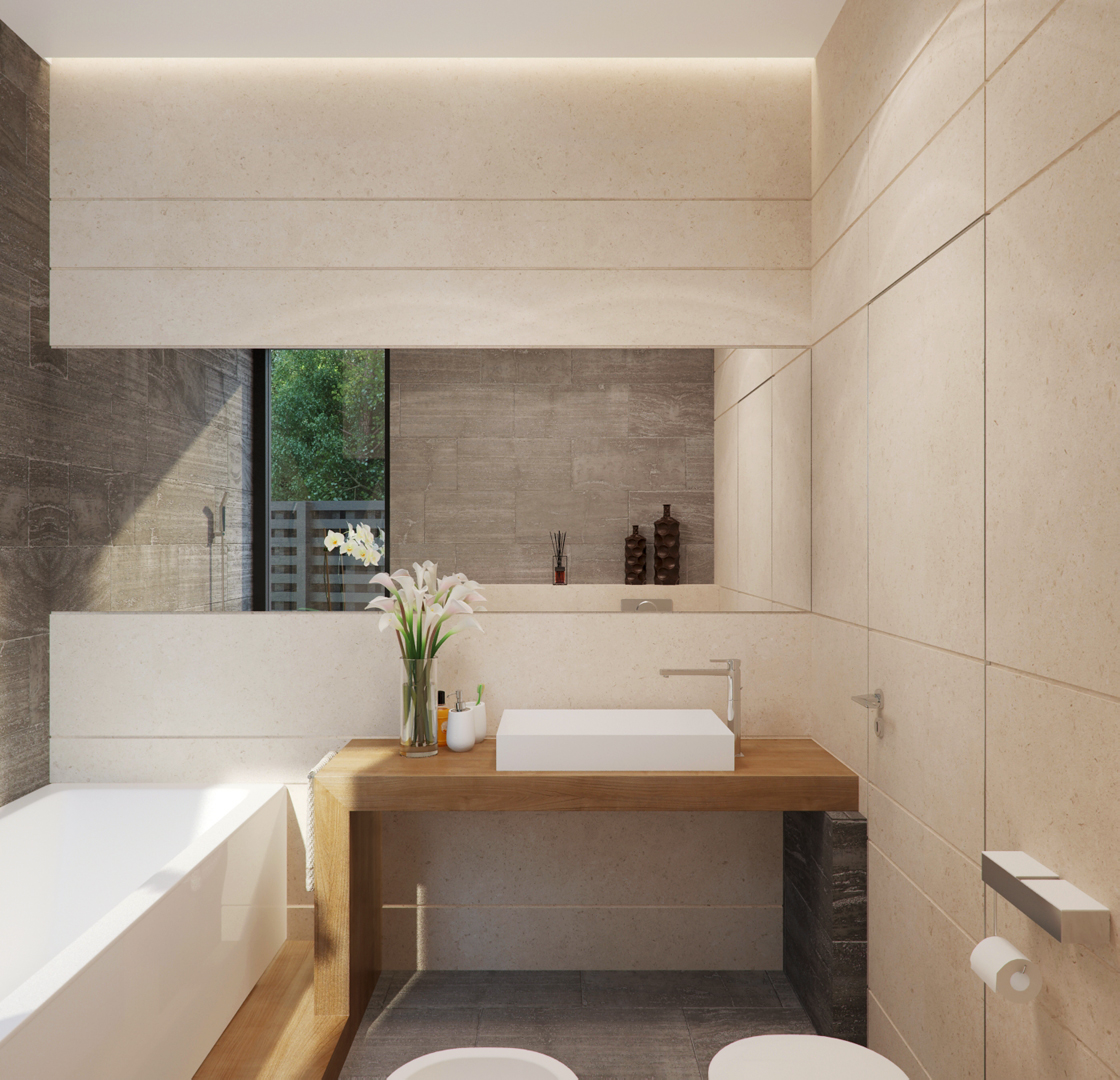 How about this modern house interior design with an indoor swimming pool?