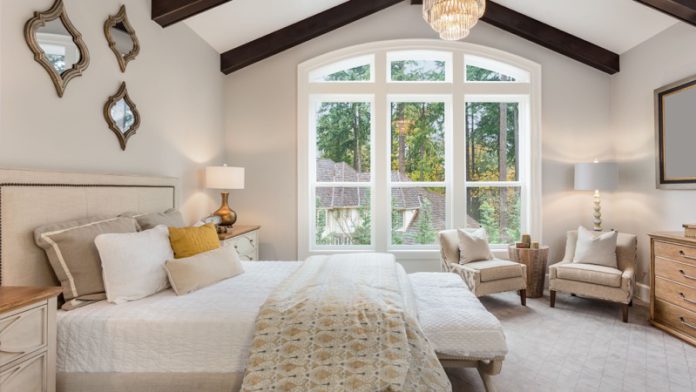 After some time, a nice house may start looking ordinary, tired, worn out and dull. Usually, the excitement of moving into a new home motivates you to get things organized, clean thoroughly, and decorate. However, this phase comes to an end; the novelty fades away. When your home starts looking dull or outdated, here are some ideas to brighten things up.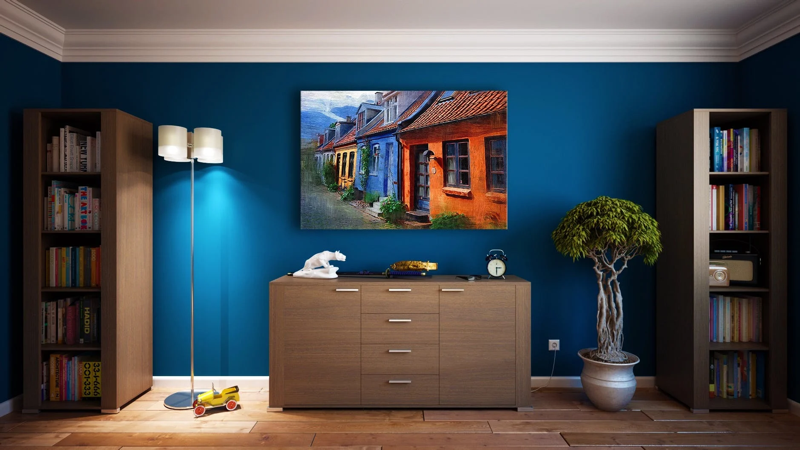 When Your House Feels Dull and Boring – How To Spruce It Up (Image Credit: Pexels)
Tend the Yard
The outdoors significantly affects the mood and feel of a house. Creating an inviting indoor atmosphere won't be easy if your outside space is unkempt and messy. Tend the yard regularly to keep it looking neat and tidy. Here are some outdoor design tips:
Spruce Up the Deck
An old, creaky deck is an eyesore, but you can make it look stylish with a few design tweaks. Look for experts such as Maryland Deck Builders who will create an elegant deck you'll love for entertaining and relaxing.
Get Rid of Clutter
Remove old or unused flower beds, broken furniture, or building materials that are just taking up space in your yard. Also, remove fallen tree branches, weeds, dead plants, and other trash.
Plant Flowers
Add some colorful flowers and foliage. Flowers are the easiest way to give your yard a cheerful feel. Opt for pots of flowers instead of planting them directly in the ground, so you can move them around whenever you want to change the look.
Clean the Exterior
Keeping the exterior of your house clean makes the space look neat and brightens up your home. Clean your windows and regularly repaint your siding to keep your house looking fresh and inviting. Also, remove debris on the roof, clean the gutters and repair any damage regularly.
Add Color
Color adds cheer, warmth, and personality to a house. Painting is the quickest and most affordable way of revamping your entire place. Some ideas for adding color include:
A Bright and Happy Color for the Walls
The best way to find out colors that complement each other is to use a color wheel. Remember that the best colors bring out a room's beauty and uniqueness. For example, a dining room will look better with a bold shade on the walls. A bedroom can use soft pastel colors to create a soothing or relaxing atmosphere.
Add Color to Your Furniture and Accessories
Instead of buying new pieces, spruce up what you already have with a coat of paint. Change your fixture colors, fabrics and rugs for a fresh look. You'll be surprised to see how dramatically it changes the entire look of your house.
Use Bigger and Brighter Patterns
If using a lighter solid color on the walls is too much for you, consider bold and bright patterns instead. These give the impression of a room filled with color, and energy, creating an exciting atmosphere.
Create Interest and Avoid Clutter
Clutter makes a space look disorganized and messy. Even the most colorful and beautifully decorated room will look dull if you have too much clutter. Here are some space-saving tips:
Invest in Storage Furniture
Use storage furniture like cabinets and shelves to make the most out of limited space. These come in various sizes and styles, so you should be able to find something that will fit any area of your house.
Keep an Orderly Space
Opt for furniture like wardrobes, dressers, and cabinets, which keep items away when not in use. They create order in small spaces without appearing too stark or dull.
Additionally, use glass furniture and accessories. They look stylish and provide a modern touch to your house. Also, keep the walls uncluttered by removing some shelves and wall decor when it looks like it is too much.
Keep the Air Fresh
When the air inside your home is stuffy or stale, you will not enjoy spending quality time indoors. Fresh air is not only rejuvenating, but creates a cozy atmosphere as well. Simple ways to create fresh air in your house are:
Open Windows
Open the windows and let in some fresh air. Make sure you close them at night to prevent cold drafts and bugs coming in. Alternatively, use fans and purifiers. Ceiling fans also keep the air circulating, an excellent choice for hot days.
Keep Your House Clean
A dirty home attracts dust, mold, and other forms of bacteria, which emit unpleasant odors. Vacuum regularly to keep the air smelling fresh and keep pests away.
Add Fragrances
Use fragrant plants and flowers to add a pleasant smell to your house. Plants absorb foul odors, so having them around will keep your home smelling fresh all day. Another option is using candles or incense sticks.
Sprucing Up Your Home Doesn't Require Much
These tips can help you make a dull house look brighter and more inviting. You'll create a beautiful space you'll always look forward to spending time in, no matter how hectic your day is. Additionally, your property will appeal more to prospective buyers when you want to sell it in the future. The best part is, you don't have to spend a lot of time or money to achieve this goal.