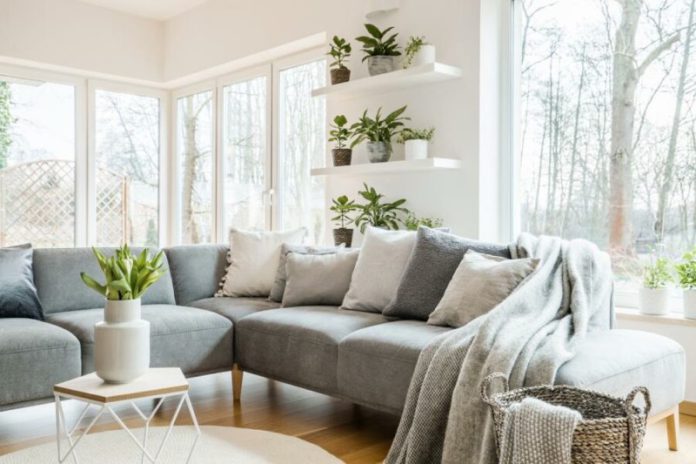 So, you're in the market for a new sectional couch. You've found some that you like but aren't sure which one is right for your home and needs. It can be hard to choose, especially if you're not familiar with the different pieces of furniture available in the market. Here's a guide to help you choose a sectional couch with recliner.
What are the different parts of a sectional called?
Shopping for a couch can be difficult, so we've put together a list of all the pieces that might go into your sectional and what they can be used for:
Section – This is one of the fundamental pieces that make up your sectional. The units are usually connected by hardware, like zippers or buttons to form the larger couch. Reclining sectional are some popular choices.
Seat – This piece is the base of your sectional, and it supports all of the other parts. It can be chaise-style or corner-style to suit your needs.
Armless Seat – Sometimes, this type of seating is called "chaise seating" because they are so long, but these seats don't have arms which means you won't have anything in front of them to rest your arms on when you're sitting down. If you opt for armless seats that run alongside the wall, then they can also serve as an extra place to sit when needed.
Corner Seat – These pieces usually come together to form one part of your sectional. The significant difference between chaise-style sections and corner-style sections is that the sectional doesn't come together when arranged in a corner. These pieces are perfect for filling up empty spaces in your room when paired with the appropriate chaise-style or armless seat.
Ottoman – An ottoman can serve as extra seating in your living room, but it also offers you a place to put your feet up when relaxing at home. If you opt for one of these pieces, make sure it has enough storage space inside if needed.
Cocktail Table – This piece comes in handy if you have family members who like to eat dinner on their couches or if you don't have enough space for a separate table and lounge area. The top lifts off so you can store items inside to free up space on your table.
We put together this guide to help you learn more about sectional sofas and how to choose the best one for your home.
Key Factors to Consider When Shopping for a Sectional Sofa
Sectional sofas are popular pieces of furniture that can be found in living rooms, dens, family rooms, or basement rec-rooms. They come in various shapes and sizes depending on the fabric, frame material, and several pieces they are made up of. Depending on how you arrange them in your home, they can be part of a room's décor or the main focus.
What type of furniture is it?
There are two basic types to choose from chaise style and corner style when looking at a sectional couch with a recliner.
Chaise-style sectionals are made up of several pieces to form one large couch with extra seating when needed. Corner-style sectionals can fit into the corners of your room, which allows for more space in your living space while still having some extra seating available when needed. Fabric reclining sectional sofas are also available.
Who will be sitting on it?
If children or pets are going to be using the sectional, look for sturdier pieces that offer more support. If you're mainly using it as a place to relax after a long day at work, then soft cushions may be your best choice.
What is your budget?
As with most furniture pieces on the market today, there are low-end and high-end options when shopping for sectionals. When choosing between these two styles, it's essential to consider the materials used to make them, how many pieces they come in, and what they can be used for around your home. A couch with an ottoman offers more versatility than one without, which can help save space where you need it most.
What type of upholstery do you want?
Upholstery refers to the fabric that covers your couch. Here are some of your options when it comes to material:
Leather – Leather is durable, easy to clean and maintain, and holds up well over time. However, it can be expensive and get hot in warm weather.
Microfiber is composed of synthetic polyester or nylon, making it easy to clean but doesn't hold up well against extensive use or spills. Because microfibers are lightweight, they dry up quickly if a drink is spilled. This type doesn't breathe like other fabrics, so they can feel stuffy during warm months of the year.
Cotton- This type of fabric is an excellent option for families with children and pets who may be prone to accidents. The cotton material allows spills to soak in easily, making it easy to clean up after your little ones or pets have had an accident.