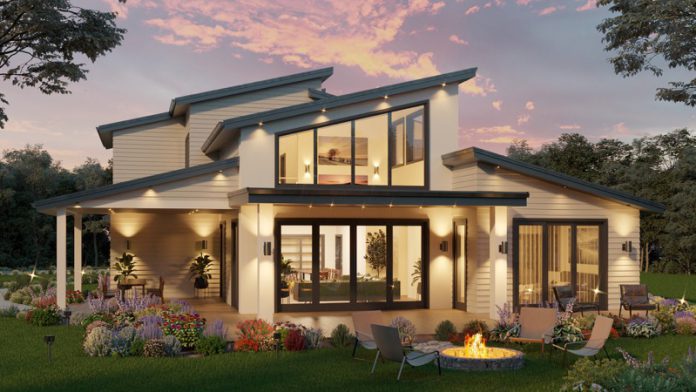 Have you decided that it's time to say goodbye to your property? You're probably hoping to sell it quickly and for a high price, right? Well, if you've put in some effort in relation to property maintenance, this is certainly an achievable goal.
In this article, we'll show you how to take care of your property the right way so you can make a quick property sale. You can rely on the specialized help of an experienced property maintenance company or you can tackle these tasks alone. Whichever case you choose, here are some areas that you should pay attention to.
Property maintenance tips for a quick property sale
When you're doing chores around the house, paint what needs painting. This will help you to sell your home faster since a buyer wouldn't have to paint the walls, which is often seen as a time-consuming and expensive task. You can simply cover the areas that need immediate care and save time, money, and effort.
Fix all minor leaks if they're not going to be dealt with right away. You can even get a quick fix or two done so that buyers know it's been taken care of before they've decided whether or not they want to buy it. This will show that you're dedicated and committed to keeping the property in good condition and that they can rely on you for being honest about the current condition of the property.
Improve curb appeal by looking at what needs fixing on the outside of your property. Make sure there are no cracks in windows, windowsills or doors and that painted areas look fresh and beautiful. It doesn't cost too much either so this is a good option for many people who need fast cash sales. Pay attention to the details as potential buyers sure will! It's helpful to ask a few friends to visit the property and pretend that they're potential buyers. Ask them about the things that they've noticed and get some useful feedback.
Keep your front lawn looking fresh and green. Ensure you water it regularly if it's brown or dead, but don't over-water either since this can cause the roots to rot which damages the grass further. After all, the front lawn is the first thing that potential buyers will see about your house. It can literally make or break your deal.
Make sure your driveway is in good condition with no cracks or loose stones that might ruin a tire. If there are any cracks fill them in so that rainwater doesn't get into the stone. You could also have new asphalt put down if needed for an even more professional look.
Clean your gutters every few months so they aren't overflowing when buyers come to view your property. Clogged gutters are dangerous too because they can lead to mould growth if not dealt with quickly which would take more time to clean up than having
Keep your oven and fridge clean so they look new if you want to sell them with the house. If buyers can see that appliances have been well-maintained then this is a good selling point that could allow you to sell faster for more money.
Clean out your closets and go through any old clothes, toys or electronics that you're not going to use anymore before buyers come around. This will make sure there isn't too much clutter at the viewing which might turn off most people from buying it. And remember, decluttering means better prices when selling quickly!
Fix minor damages in all rooms of the property including floors, ceilings, walls and roof before showing off your home to potential buyers. Even if you have to hire a local handyman and invest some money in repairs, the reality is that in the long-term, you'll still end up making higher profits as you'll be able to sell the property at a reasonable price rather than having to lower the asking price because of poor maintenance.
Start doing these tasks now so you don't have to worry about them later! If your home goes quickly, you'll be able to move into your new property sooner than if you had to do all of this work yourself.
These are just some simple tasks that could help sell your property faster and even for more money when selling real estate. It is often seen as stressful selling within a limited timeframe but with enough effort, it is possible to get rid of the headache fast as long as you've prepared for high-quality maintenance. We hope this article will help you keep an eye on the maintenance elements that truly matter for selling your property.