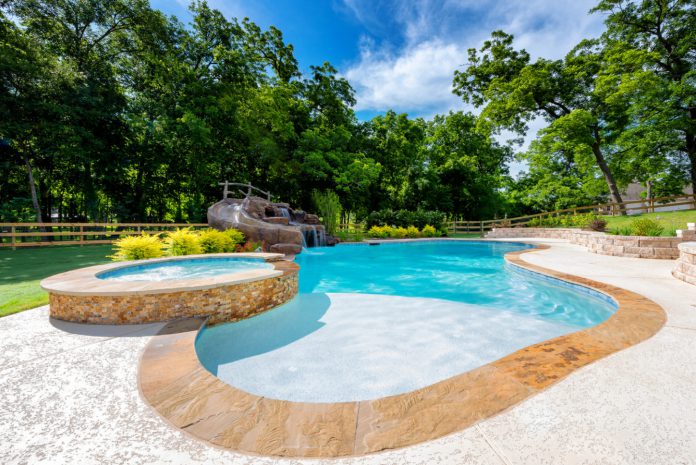 If you own a pool, you are well aware of the time and effort that goes into pool maintenance. Certain aspects involved in pool maintenance are often complicated and time-consuming. Skimming leaves, measuring chemicals, and replacing your pool cover every evening are all vital tasks.
However, one of the more important tasks is to make sure the pool pump filter is protected and in the best condition. Without a filter pump, you won't be able to use your pool. Providing adequate protection for your swimming pool pump is cost-effective and easy, especially when you take into consideration the costs involved to replace the pump.
A pool pump cover also provides other benefits such as noise reduction, and a better cosmetic or aesthetic appeal when it comes to the area that surrounds your pool. You can also use the cover to store additional maintenance equipment.
How To Protect Your Swimming Pool Pump From The Elements
While a pool pump performs the role of moving water, this equipment is not sealed off completely from the surrounding environment. This has to do with the pool pump motor that is air-cooled, which means it relies on airflow to stop the motor from overheating. A pump cover protects from the elements such as the sun, rain, and wind.
Reduce The Noise Around Your Pool
The owners of pools benefit from poolside experiences that are more peaceful. If the filter pump is noisy it can become incredibly disruptive, especially when you are concerned about disturbing other people in the area such as your neighbors. It is not easy to enjoy a relaxing time around your pool when you have to listen to a whirring motor. An enclosure that is soundproof for your swimming pool filter pump solves this issue.
When you have a cover over the pool pump, you can easily run the pump overnight and you won't have to worry about the sounds it makes. This can help you to maintain your pool without any disruptions when you use your pool.
Create A More Aesthetically Appealing Poolside Area
Pool equipment is often unsightly. It is also a hazard to pets or small children. An enclosure for your pool filter doesn't have to be expensive or fancy, but it can greatly contribute to how the poolside area looks.
Pump covers now come in many sizes and colors to match up to the areas around your pool. Look for a swimming pool filter pump cover that compliments the exterior of your home or combine the enclosure with your pergola to provide a shaded-lounging area. These are improvements that contribute to a poolside area that feels more luxurious and well designed.
Enclosure Design For Pool Equipment
Ventilation plays a big role when it comes to reducing moisture issues.
Size is another important factor. There should be enough space available to easily service your equipment, conduct repairs, and allow for any future expansions. There should also be enough space for pool furniture, supplies, and maintenance equipment.
Chemicals should be stored separately to lower oxidation in association with metal parts and equipment. Chlorine, even when stored in a tightly sealed bucket, can still rust metal present on heaters, filters, and pipes.
Heat pumps or heaters should not be enclosed. Pool heaters require adequate exhaust venting and air supply. If these parts are enclosed around each side, the top should be left open, or follow the instructions from the manufacturer for the correct venting.
Depending on what type of effort you are planning on expanding and your budget, there are many options to store your pool supplies and equipment away from sight. Just make sure you install, build, or plant something that matches up to your climate, your taste, and style.