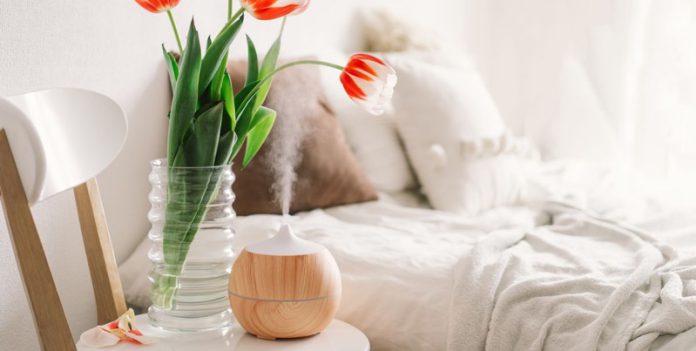 We might all do with more serenity in our lives today, and aromatherapy can help–especially when used in conjunction with other stress-relieving approaches. Let's look at this list of the 10 finest soothing smells below if you're new to aromatherapy or an enthusiast wishing to increase your fragrance collection.
Calming Scents to Aid Relaxation
These are some of the 10 soothing fragrances to assist people to relax and de-stress whenever they need to rest.
You've certainly used rosemary in cooking previously, but you must think about using it as a component of your aromatherapy practice as well. Rosemary has both invigorating and soothing properties, so it's worth a shot if you're trying to boost your attention and reduce tension while concentrating on a big project.
With excellent purpose, lavender is among the most recommended fragrances for calming and falling asleep. This peaceful scent oil can help you relax by releasing the tension, soothing obsessive thoughts, and unwinding. Whether you're exhausted from work or simply want to have a wonderful night, lavender will assist you to unwind quickly.
The relaxing benefits of this sweet, rich flower aroma are well-known. This scented oil will assist to relieve tension and encourage calmness if you're fatigued and agitated. Jasmine is used in a variety of products, including candles, scents, soaps, and even liquor and sweets.
Peppermint is a fantastic alternative to citrus if you want an energising yet soothing perfume but don't want a citrus flavour. This delightful scent's refreshing essence will softly energise you while also relieving tension. You're losing out if you've never looked into peppermint outside of a cup of peppermint.
A sea breeze is a brilliant option if you desire a fresh aroma that brings you outdoors and also helps you relax after a hectic day. After all, there's nothing quite like sitting close to the water with a tropical cocktail in hand to unwind. You won't have to scrub sand from every corner at the finish of the day with the added perk.
Clary sage is the more colourful, blooming relative of sage, a ubiquitous cooking herb found in supermarkets. Clary sage has a smell profile that is comparable to ordinary sage, but it is gentler and smoother, and it wouldn't impact your nose as strongly.
You must have definitely smelled this plant before, even if you don't know what it's called. In candles, fragrances, creams, and soaps, it's a popular component. The scent of ylang-ylang is rich and pleasant, with overtones of fruits and rubber. After a hectic day, ylang-ylang can help you relax and relieve unpleasant emotions.
Citrus is best recognised for boosting awareness and vitality, but it could also assist you to relax after a long day. Lemon has also been combined with other smells on this list to lend a sense of freshness and to balance off some of the more rich or sweet odours. If you're not certain that lemon can help you relax, all that could be said is try it.
Whereas this fiery scent is a hallmark of winter festival perfumes, we believe it can be used all year because of its numerous health benefits. Cinnamon has a stimulating and energising impact while also being relaxing. Combine it with vanilla to create a sweet cookie aroma, or use it to lend a spicy note to other additional possibilities on this collection.
This earthy, spicy aroma, that is not to be confused with margarine, smelled like a milder form of oregano. While marjoram is best recognised as a cooking herb, it also possesses relaxing effects that can keep you calm. For light herbal aromatherapy, sweet marjoram has a warming, woody fragrance that is comforting but still not overpowering.
You might be questioning how to include aromatherapy into the routine when you're unfamiliar with it. You can use certain home fragrance products such as diffusers or lamps to get the best of the fragrances.