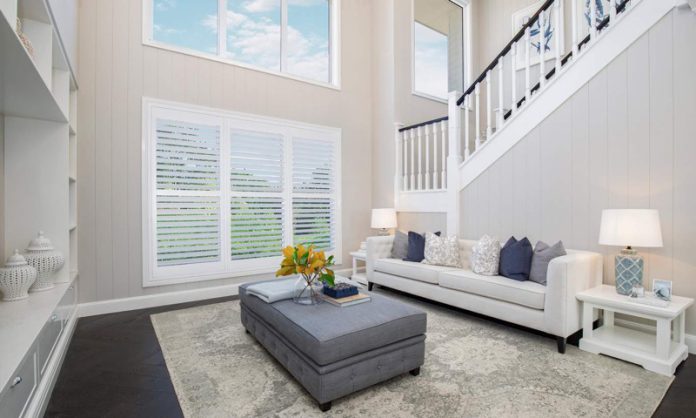 When a family looks at new homes in Austin, TX, it is usually an exciting and emotional moment for everyone involved. When a family starts the looking process, they take the last few steps necessary to make their goal of having a place to call home a reality. This wish is one that all families share.
When shopping for new houses, there are a lot of different alternatives to think about; however, we are going to concentrate on five of the most crucial ones. The information below will assist prospective purchasers in their quest.
1. A Quiet Neighborhood with Recently Built Homes
In heavily crowded places, the construction of brand-new houses is extremely rare. On the other hand, there is an abundant supply in newly formed and developing towns.
When shopping for new houses, it is important to pay great attention to the surrounding neighborhood. A community that is free from conflict is ideal. It will help you relax knowing that surrounding you are neighbors who are kind and caring, have a strong sense of community pride, and watch out for one another.
2. Search for House Plans That Are Both Elegant And Spacious
Over the years, builders have made significant changes to the designs and layouts of residential properties, with an increased focus placed on space instead of on luxury.
Homeowners are not prepared to sacrifice their living space to acquire various sorts of lavish facilities, even though everyone would like their home to have certain luxuries.
The entire house appears to have greater curb appeal when it has rooms that have a generous size. It is important to pay special attention to the living room, bedroom, and kitchen arrangement because these are the areas in which you will spend the bulk of your time.
3. An Appealing Price and a Rivaling Interest Rate for Mortgages
You can determine the perfect home by various criteria and its aesthetically pleasing appearance. Additionally, the pricing should be competitive, and there should be some leeway in the borrowing rate.
This pricing mostly depends on the individual's down payment and credit score. However, even those who do not have either of these factors can still negotiate an acceptable mortgage payment for the property they wish.
4. Research Cities That Have A Lower Population Density
Moving to a city with a more manageable population is a decision that specialists strongly recommend. Smaller cities often entice people to move to their communities by providing a variety of incentives, such as increased tax breaks, lower housing costs, and a higher standard of life.
5. Consult a Real Estate Reference Book
The vast majority of these publications may be obtained at no cost and found in various supermarkets. They provide a comprehensive listing of new houses that are up for sale in several counties located in the surrounding area, and they also feature some of the best prices.
Anyone interested in purchasing a new house should keep these five guidelines in mind. The purchase of a home is a significant investment with a long-term horizon.
Conclusion
It is recommended to prospective purchasers that they take their time, visit various locations, research several home builders, and investigate the kinds of houses each builder has available. The procedure calls for a significant investment of both time and perseverance.
Keep the above considerations in mind when touring a model house. They will help you more easily obtain your dream home.