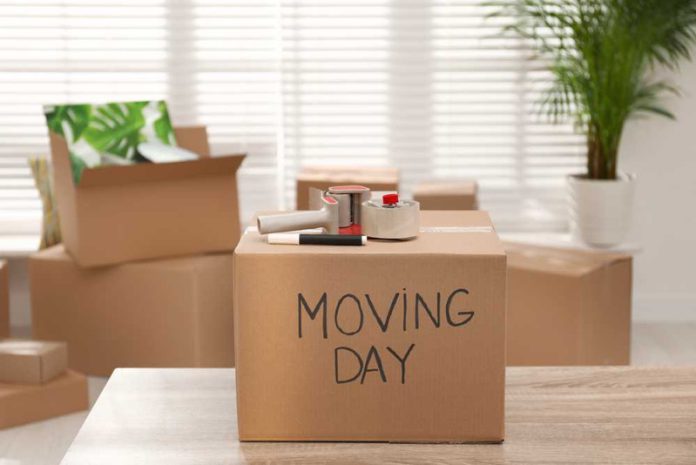 Let's face it – moving is one of the most stressful things that anyone would have to deal with in their adult life. From coordinating with a moving company that you can trust and rely on for transporting your stuff to choosing which furniture can come with you and which has to go, there are many things to take note of when it comes to moving.
For this phase to be successful, you might want to create a checklist of the things you need and have to consider when moving day comes. We've made this easier and prepared the list of essential points that you may refer to for you to have a successful moving day:
1. Choosing the right moving company
If you live in an area where there seem to be many people moving in and out of homes, most likely, there will also be several movers you can choose from. There is no need to look no further for those currently located in London, Ontario. True North Movers is one of the few distinguished moving companies in the locality that has received Your Consumer Choice Award Winner for Best Moving Companies in London Ontario.
2. Time is of the essence – you need to start packing ahead of time.
Everyone at this point would agree that packing is the aspect of moving that serves to be time-consuming or confusing. To move forward from this predicament, it may be wise for you and your loved ones to start strategically planning about things to include or not include in packing as early as you can. People tend to underestimate how much time and energy goes into packing, which often causes unwarranted stress.
It is recommended to begin at least sorting through your stuff around two months before the big move. It won't also hurt to pack a few things before that, especially ones you won't immediately need to use in the subsequent months. This way, you can take it easy as moving day arrives.
Getting rid of excess junk stuff would also be a good option before you start to pack, even perhaps donating it to charity. Who knows, someone might have better use for your pre-loved things.
3. You should get enough rest and be up early on moving day.
In this case, it is the early bird who gets more jobs done, and the job needs a well-rested worker. Many things may happen in moving days, and you need to be at your utmost energetic self to quickly carry and move items about and deal with issues that may arise through the process.
Aside from having everything ready to go once the moving guys come around, it would help if you also were on top of your game as you move to your new location. You would need to call whoever is in charge of your new place ahead and announce your arrival time if there are last-minute reminders you need to be aware of.
4. Secure your essentials box.
The last box you pack with items will often be the first one that you will unpack in your new home. It is wise to pack all your essential belongings into one container. This package will have all the things that will get you settled and at ease in your new place.
What goes into your essentials box can be your choice – toiletries and your hygiene kit, clean bedsheets and bathroom towels, or a fresh pair of clothes if you want to get changed. Anything that would make your day-to-day routine in your new home more at ease would be ideal for your essentials box.
5. Keep yourself protected on moving day.
It is crucial to not forget your safety on your moving day. This means having appropriate clothing that is comfortable yet durable, especially while you are carrying and moving stuff around. Wearing sneakers would also be exceptionally advantageous, mainly to prevent slipping and protect your toes from accidents.
Takeaway
A moving day would always be stressful, but it can become bearable if you have planned and know the things you have to expect throughout the whole process. Leaving things to chance might lead to something going wrong, so it is best to be prepared and alert. Hopefully, this checklist will help you in achieving a successful moving day.