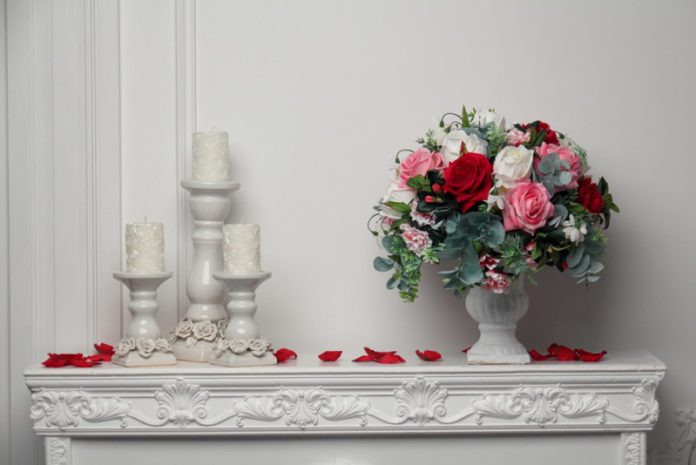 The recipe for a vibrant and fresh home is adding different decorative pieces, and flowers are the utmost fit for almost every space. You can never go wrong with a colorful arrangement that makes your home bright, cheerful, and inviting for you and your visitors.
However, creating the perfect flower arrangement can be intimidating, but once you successfully create your first, you will want to explore to make more creative pieces.
Here are six ways that you can decorate your home beautifully with amazing flower arrangements;
Fresh or faux flowers?
It is no secret that fresh flowers breathe life into a space by releasing soothing fragrances and making spaces look elegant at the same time. However, they require good care for them to stay fresh for long.
If you don't have time or knowledge to care for real flowers, you can still decorate your home with beautiful faux flowers, and be sure to get ones within your theme.
Flowers are meant to brighten up a space, so don't match your flower arrangement to your interior; instead, complement it. If your living space is made up of warm colors, a vibrant flower arrangement can be used to brighten up the space.
However, if you're not used to bright arrangements, you can try monochromatic colors by selecting a wide variety of flowers in the same color scheme and creating a beautiful arrangement without being boring.
Don't limit yourself to vases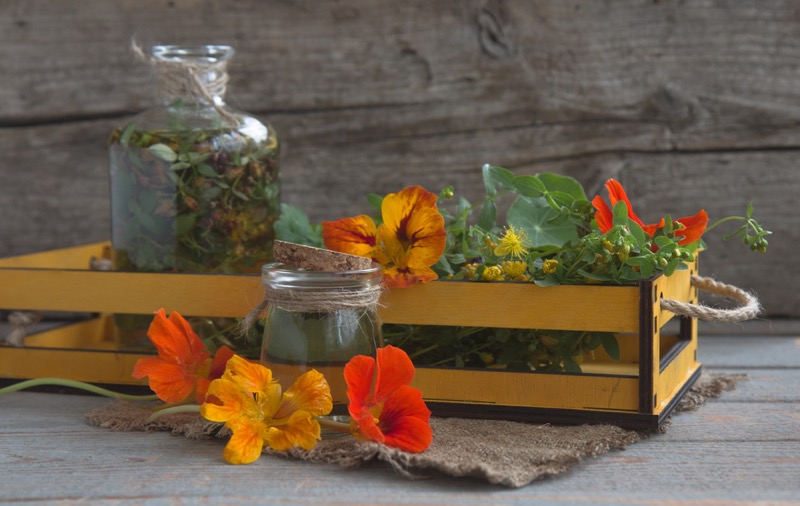 Although vases are beautiful and a good way to display your flowers, there are limitless possibilities that you can use to display beautifully and uniquely. There are so many ways you can achieve this.
Flower basket– Flower baskets are beautiful to look at and can make your arrangements even more stunning. Find a tin or vase to hold water, place your flowers in the water, and place the tin in the basket. You can then hang them using a hook or a rope from an ideal spot in the house to get a nice décor for your home. Don't forget to delicately water them and switch out the vase water.
Floral chandelier– A chandelier is a décor piece that denotes royalty, and what better and innovative way than to have a floral chandelier at your home. It's a unique way to include a statement in your dining area, especially if your table is minimally decorated. You can also have a floral chandelier for your hallway. Floral chandeliers are a unique way to escape the old metallic chandeliers and a sure way of assuring beauty and fragrance in your home. Remember to switch out the flowers regularly so you always have a fresh floral chandelier.
Flowers in a string– Yes, the simple idea of simple flower decoration for pooja at home can work as well. This is one of the most prominent flower decorations for your home. Get a threat and the flowers of your choice and make a garland for your home. Spruce it up by adding greenery, such as leaves, berries, or other flowers into the garland. This will bring in extra flavor and maintain the charm of the garland. This will make things perfect and maintain the traditional vibe.
Make sure you pick an alternative vessel that fits the style of the interior décor of the house and the room it will be placed in.
Consider Your Space
The best places to place your flowers within your home are places where you spend most of your time to enjoy them fully. However, the size of your home should determine the design of the flower arrangement you pick for different spaces.
Think of an empty space to place your floral displays and decorate your home to your taste.
For example, large, bold, and impressive designs should be put in the hallway to draw the guests' attention, while low beautiful designs can be placed as a table centerpiece or side tables.
Consider The Season
Decorating your house with what is in season evokes your moods about that season. Also, it improves the look and feel of your home in adjustment to the new season.
For example, during spring, add a pop of colour with beautiful spring blooms but just be mindful to choose colours that coordinate with your existing furniture. The same applies during Christmas and other seasons.
Use Floral Accessories
Combining your flower arrangements with accessories that have a floral pattern is a great way to decorate your home.
Items like cushions, curtains, rugs, wallpapers, and other décor pieces should go well with your flower arrangement. Make sure the colour, texture, and pattern of the floral accessories complement the color scheme, texture, and pattern of your floral arrangement.
Experiment with different combinations of flower arrangements and floral patterns to achieve different results and have different moods in the house. This way, you will know which combinations work well and which are your favourite.
Get creative
When it comes to decorating your home, creativity goes a long way. Don't be afraid to try out various flower arrangements placed in various spaces in your home, combined with different floral accessories.
Trying out various patterns and arrangements will allow you to decorate your home according to your preferences. This way, you will also discover new ways to decorate your home with different floral arrangements and find those that you like most.
Getting creative also enables you to develop unique floral arrangement patterns that make a statement about your style and make your house a home.
In Conclusion
Using flower arrangements as decorative pieces is a great way to brighten your home. Ensure your choice of flower arrangement complements your style and other decorative pieces used in your home.
Don't be afraid to experiment, as this will make your home truly yours by helping you achieve patterns that make your home stand out.
If you need any help picking the best flower arrangements, consider getting them from a florist. You can have flowers delivered to your home, but these tend to be expensive. Flower delivery in Singapore need not be very costly. To find out more, consult Well Live Florist today. They will deliver amazing flower arrangements to your home at an affordable price.