Roohome.com -A New York style apartment interior design by Pavel Alekseev that applies an open plan concept with gray color paint looks awesome. The unique wall decoration that comes from the abstract wall paint and the whimsical art looks stylish and perfect for young people. Besides that, the beautiful floor and ceiling plan is supporting the theme that matches for this modern city. All the features that have been used were so simple and practical. Totally, it will be perfect for a residence in a big city.
Gray color paints ideas for open plan living room
Gray is one of the best choices for living room paint. It is a neutral color that can blend properly for a small space or an open plan concept. It can make the room feel more comfortable and enjoyable. Why? Because a neutral color will influence the surrounding with their soft touch.
The modern and simple furniture design with the dark color is enough for the open plan living room. But, it does not matter if you want to apply wood furniture design. If you were applied it on the wall and ceiling design, you will be better to avoid it in your furniture. You are also possible for decorating your floor by using different color and pattern on it. It will be more interesting and looks charming.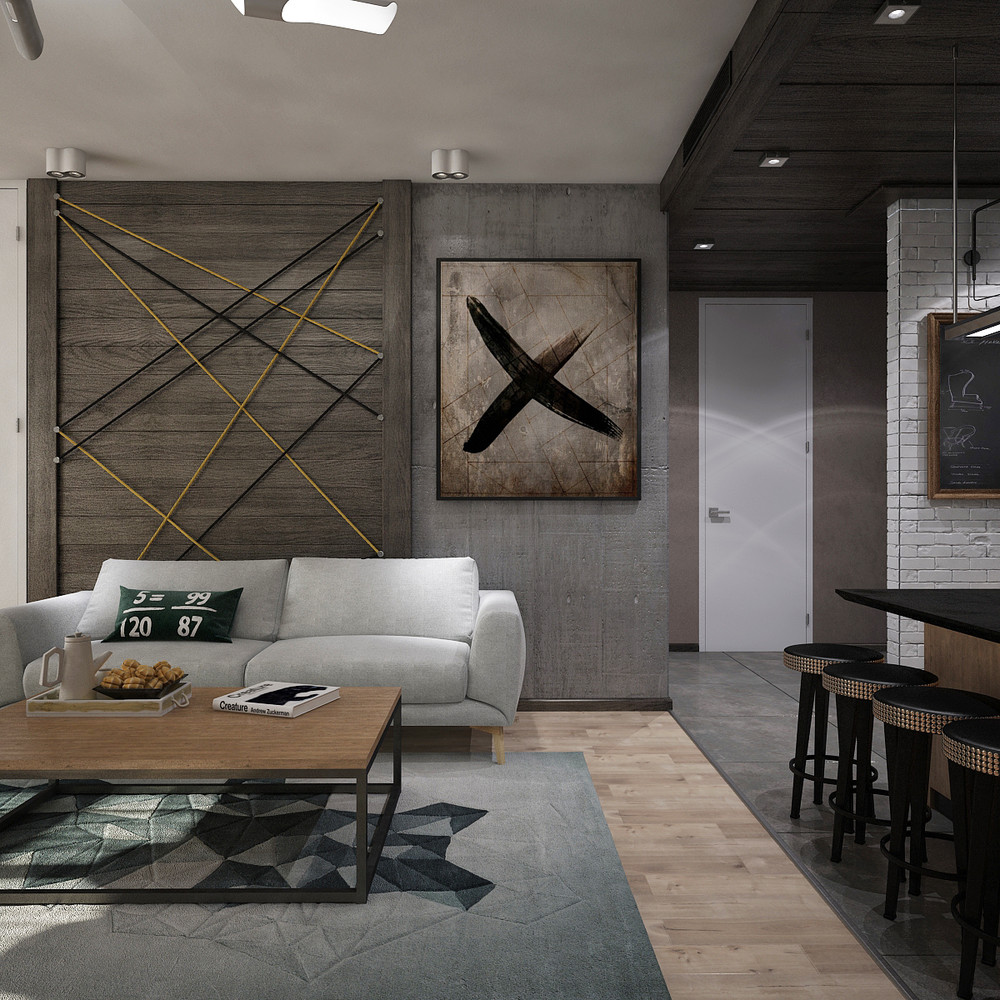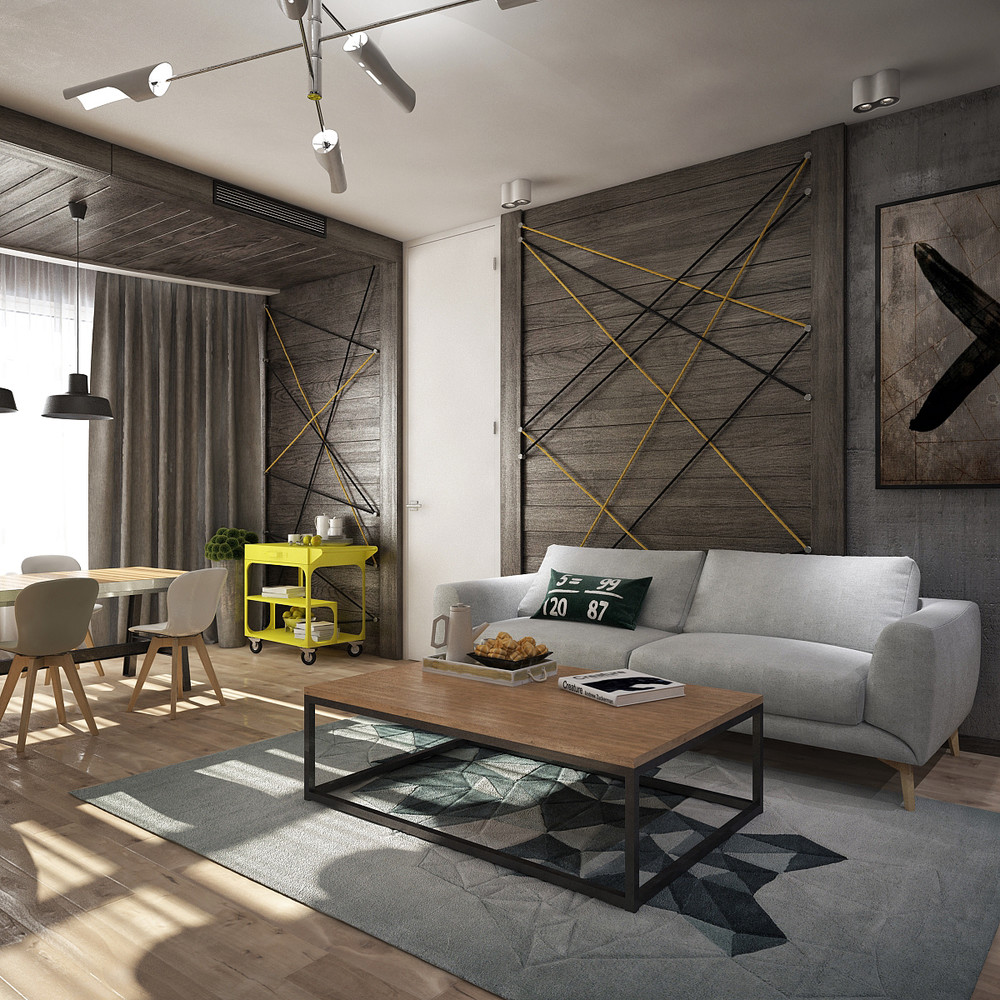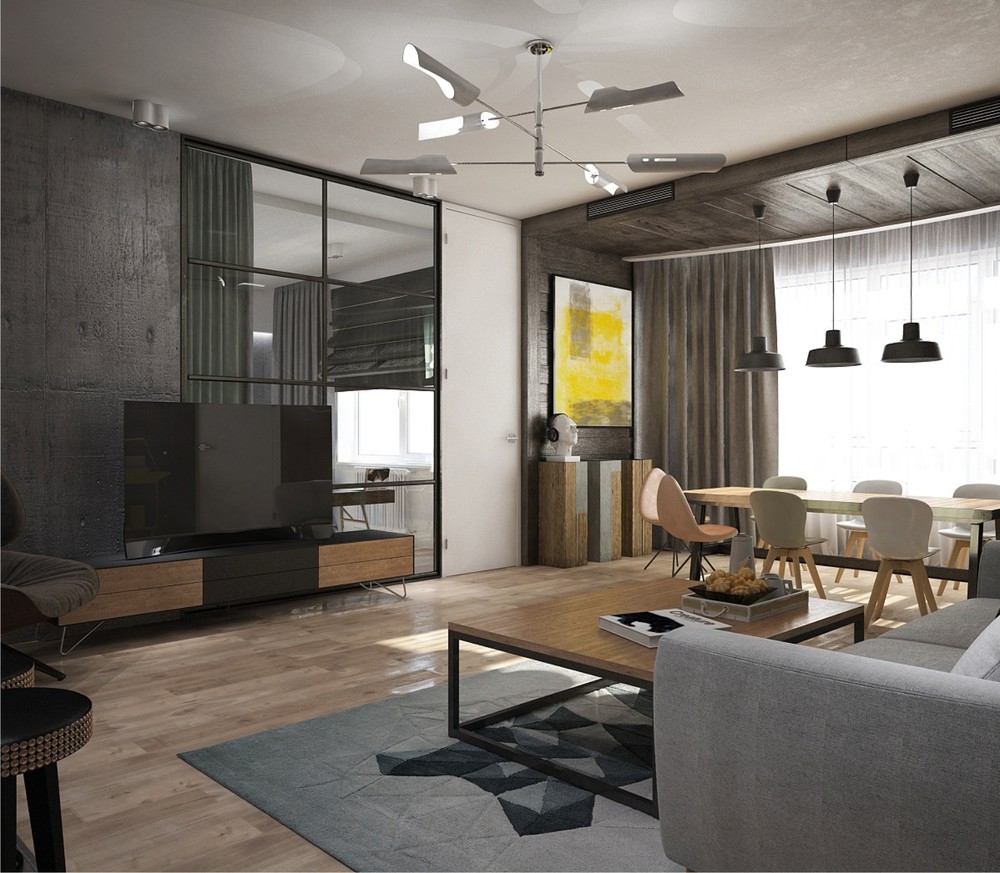 An open plan concept with the beautiful kitchen bar and a small living room is a great choice for decorating a small apartment. You can make your small space looks wider and comfortable by using its concept. The use of a unique wall decoration with the abstract and contrast color will make its space feel alive.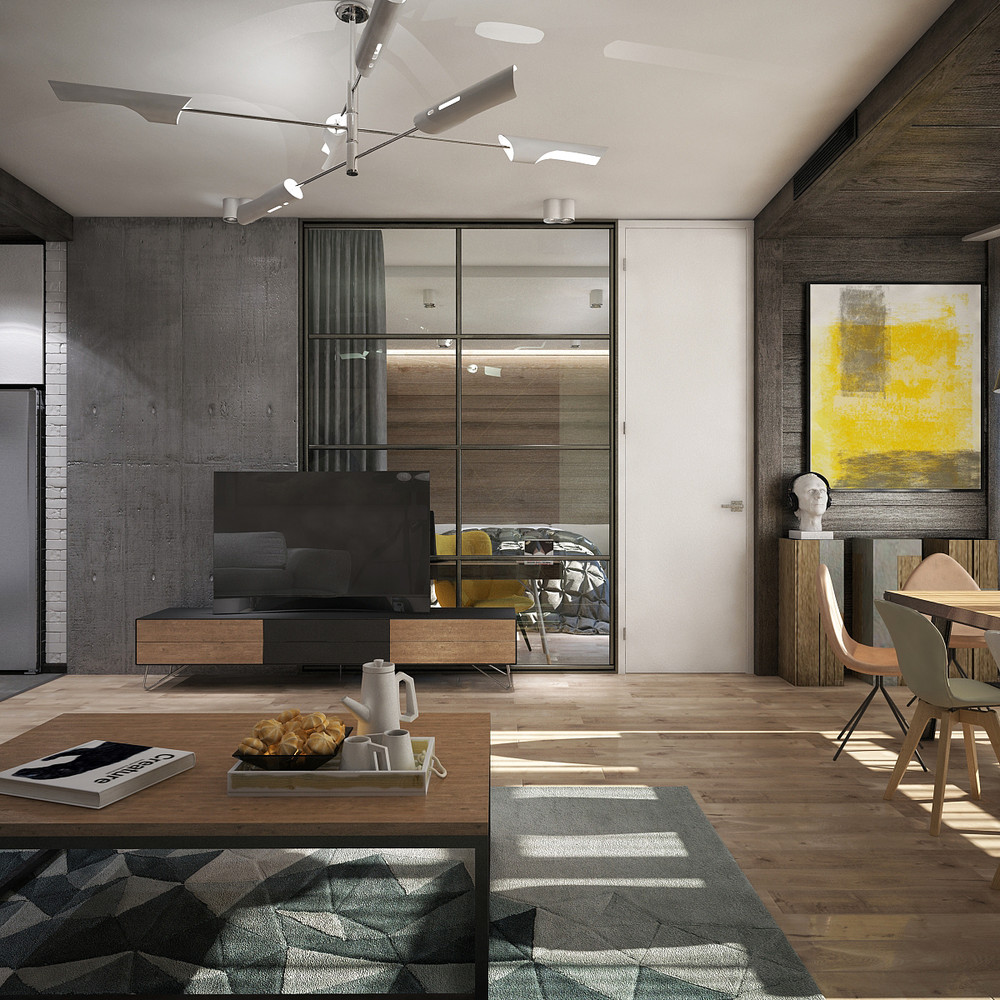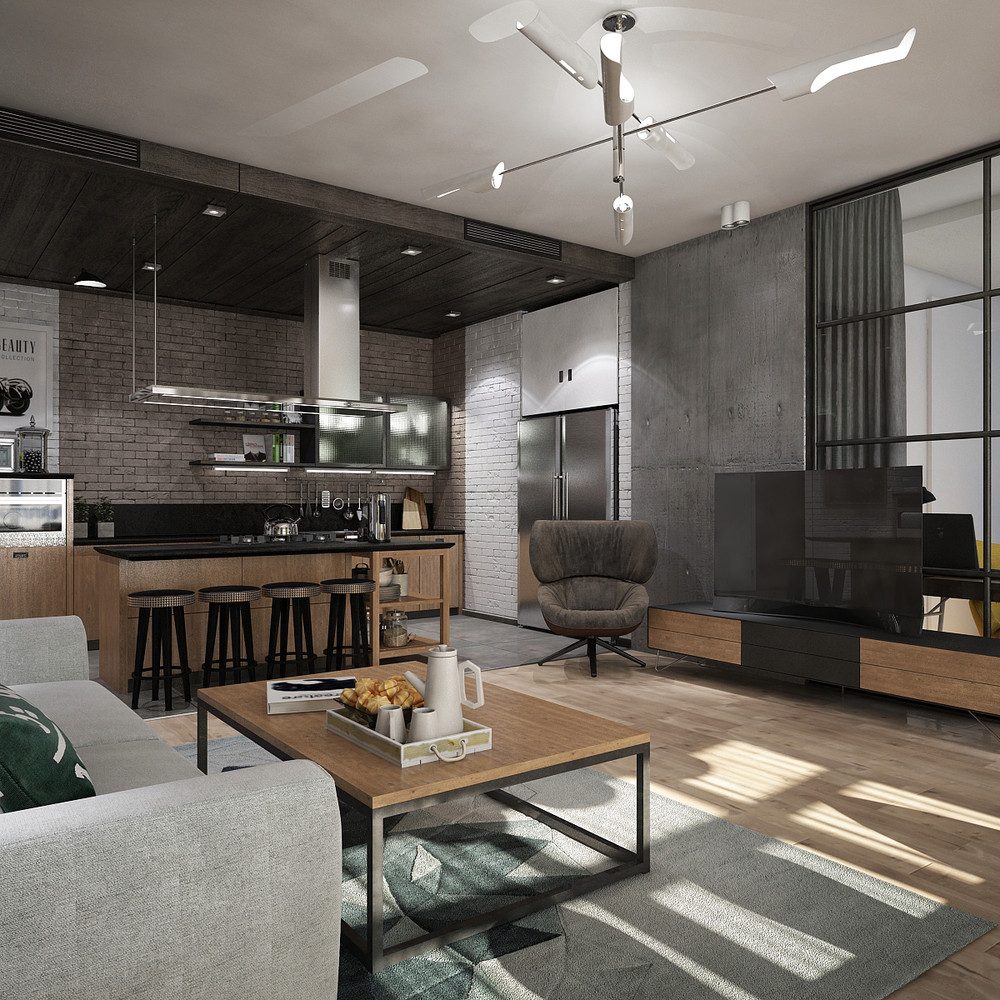 The use of wood and brick materials produce a beautiful kitchen bar design and a minimalist gray living room that will enchant you. You have to provide the best lighting for it. So, you can show the nuance that you want to appear. Do not make a mistake in providing the light, because you will damage the first theme that you want to appear.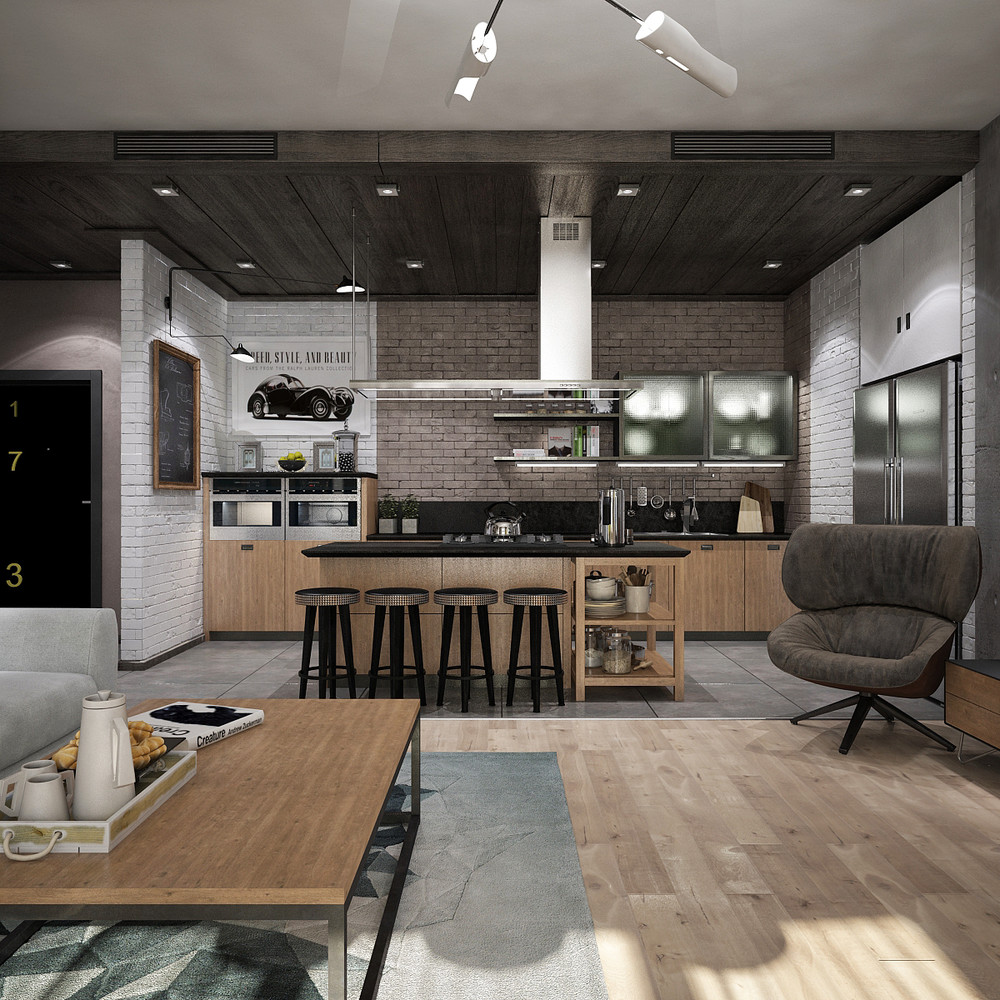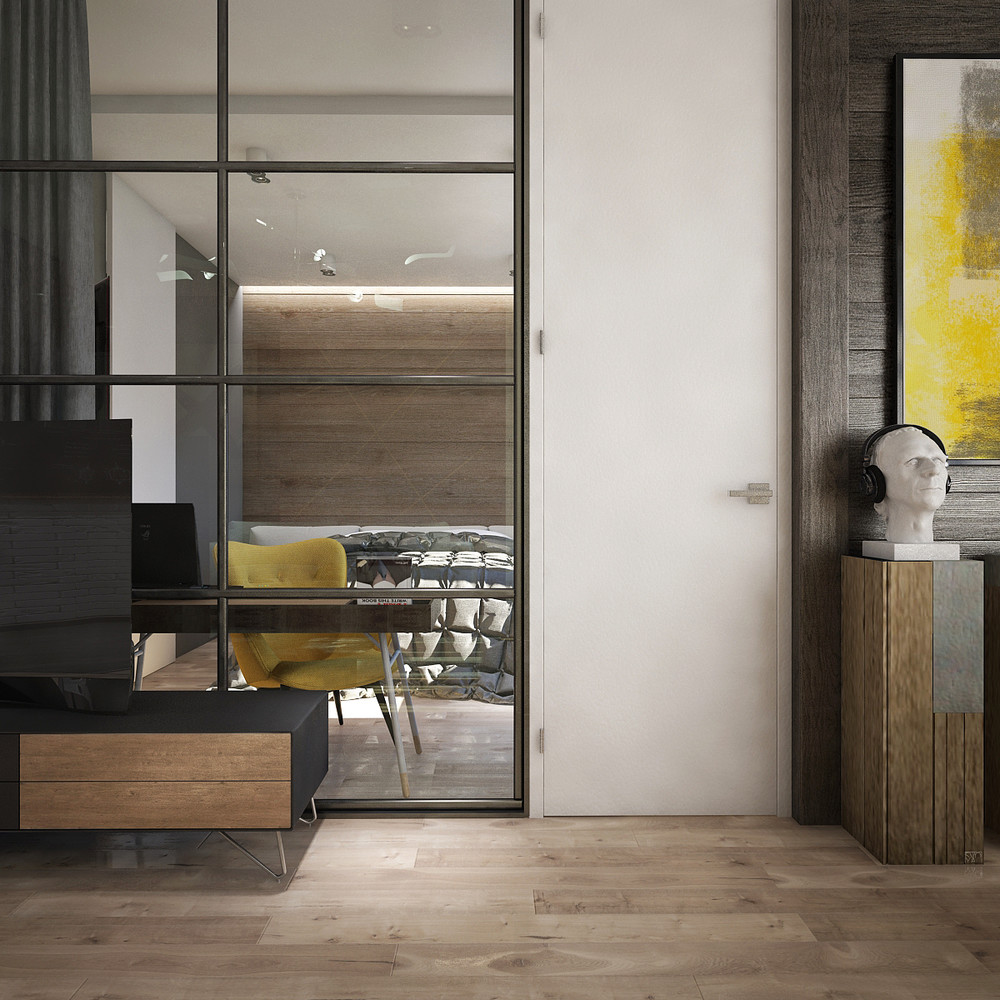 New York styles bedroom ideas
New York style apartment interior design identically with the simple and minimalist concept. The use of the neutral color also great for the minimalist ones. Why do not we try to apply it in our bedroom design? It will comfortable and looks stylish.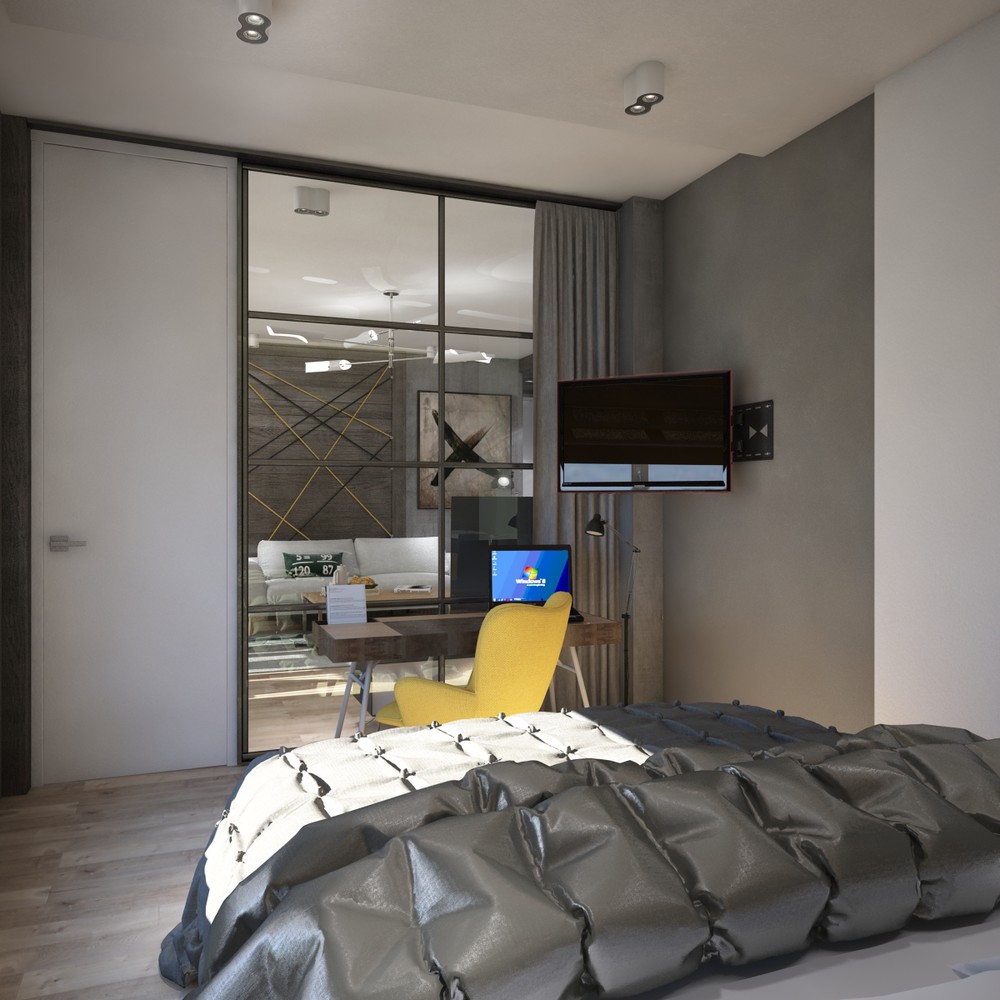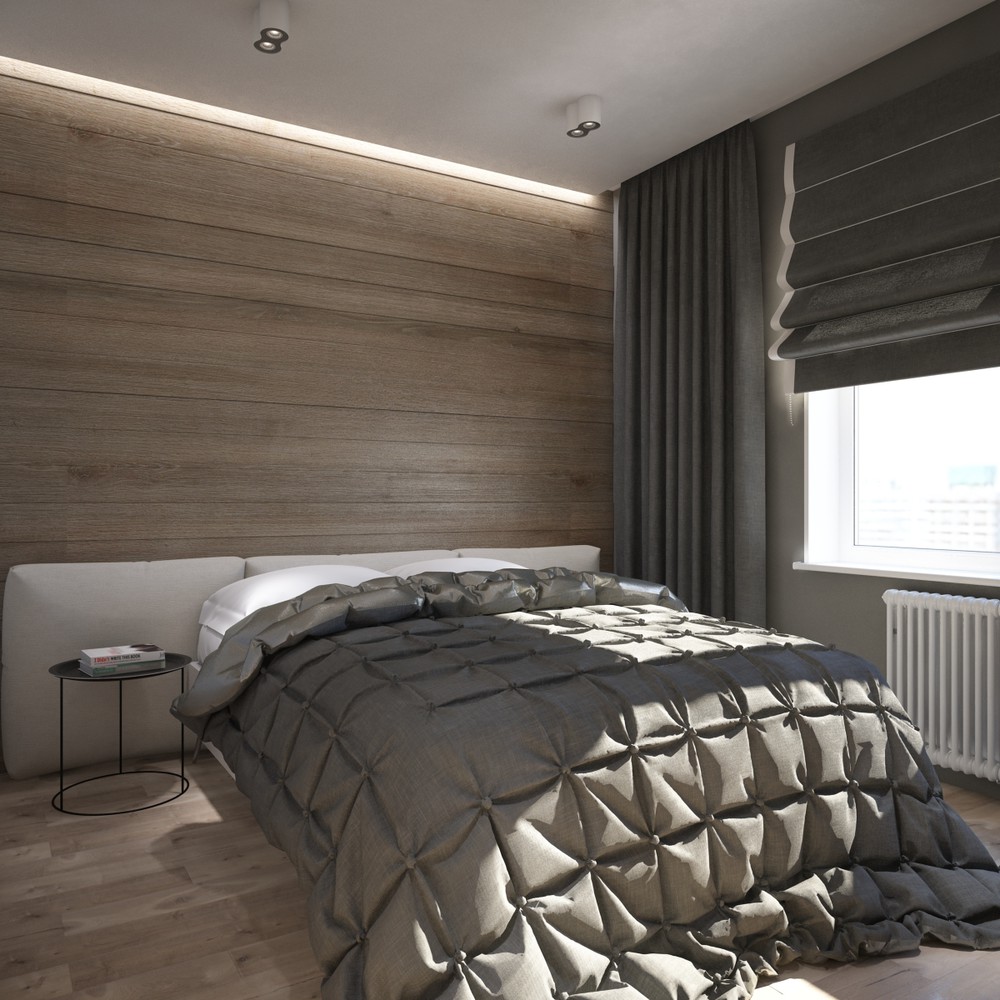 Gray color paint bedroom without any decoration still looks beautiful.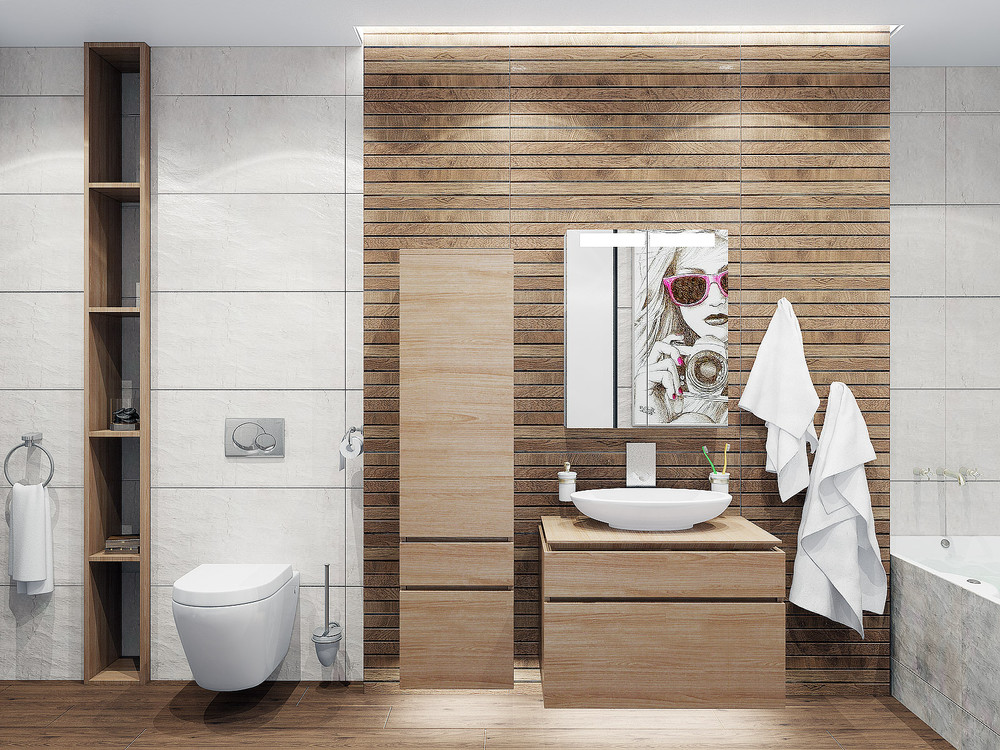 New York style bathroom with the whimsical art decoration looks so fantastic and perfect for a young apartment. Just make it free and follow your style.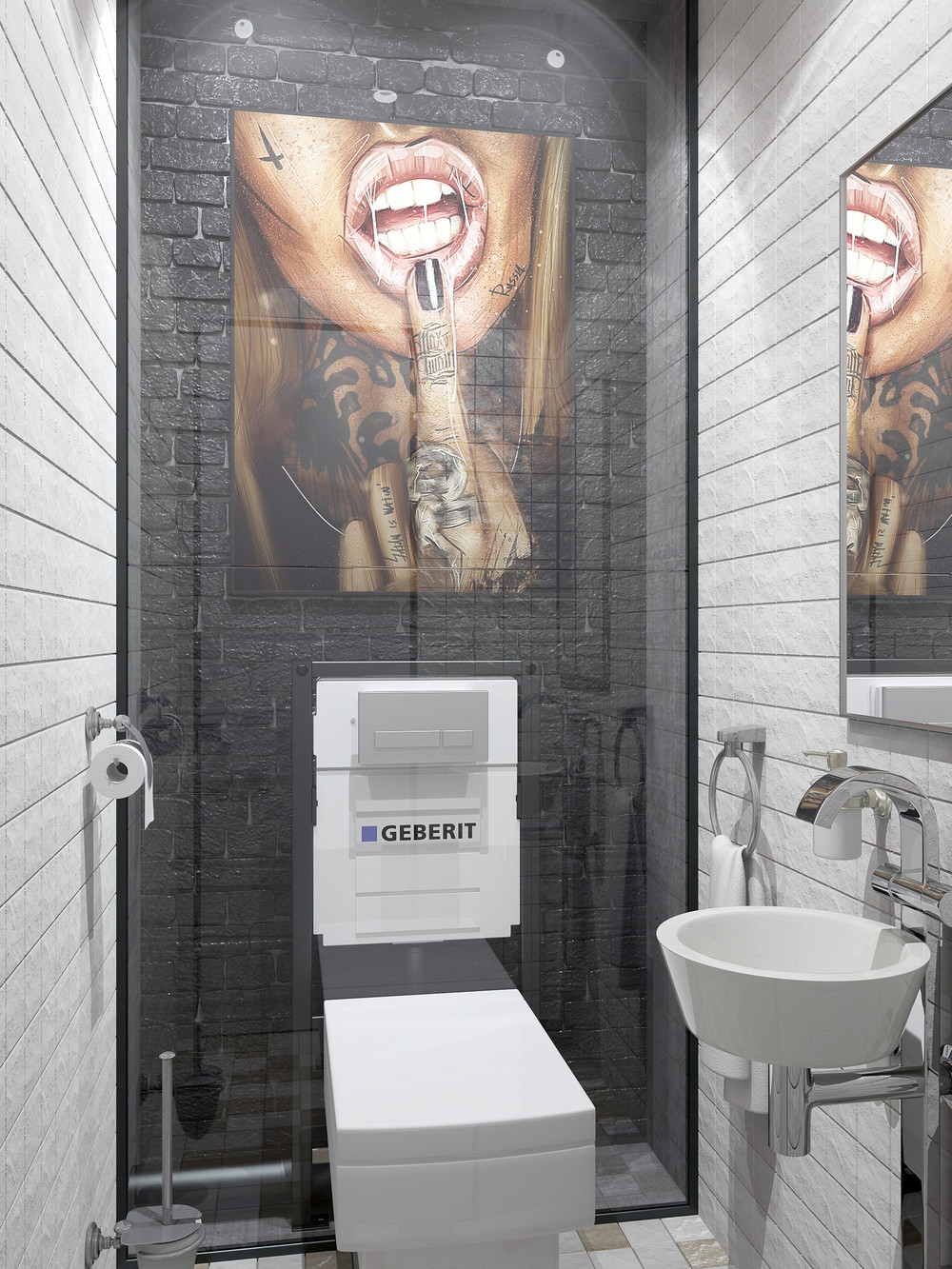 Hopefully, this New York style apartment interior design will give you inspiration.