Roohome.com – Industrial loft apartment design with a modern and beautiful fireplace is very interesting for a residence. The large window set that the designer apply makes the loft space do not feel bored. It looks so stylish and amazing. Besides that, the use of whimsical art decoration and gray furniture design also holds the important role in producing the comfortable and enjoyable space.
Loft living room design and decorating ideas
Some people assume that loft space is not a good and comfortable space for a residence. But, if you want to use a little bit of creativity on it, you can get the beautiful residence even if in a loft space. So, why do not you try to find more reference that ca help you realize the beautiful loft apartment?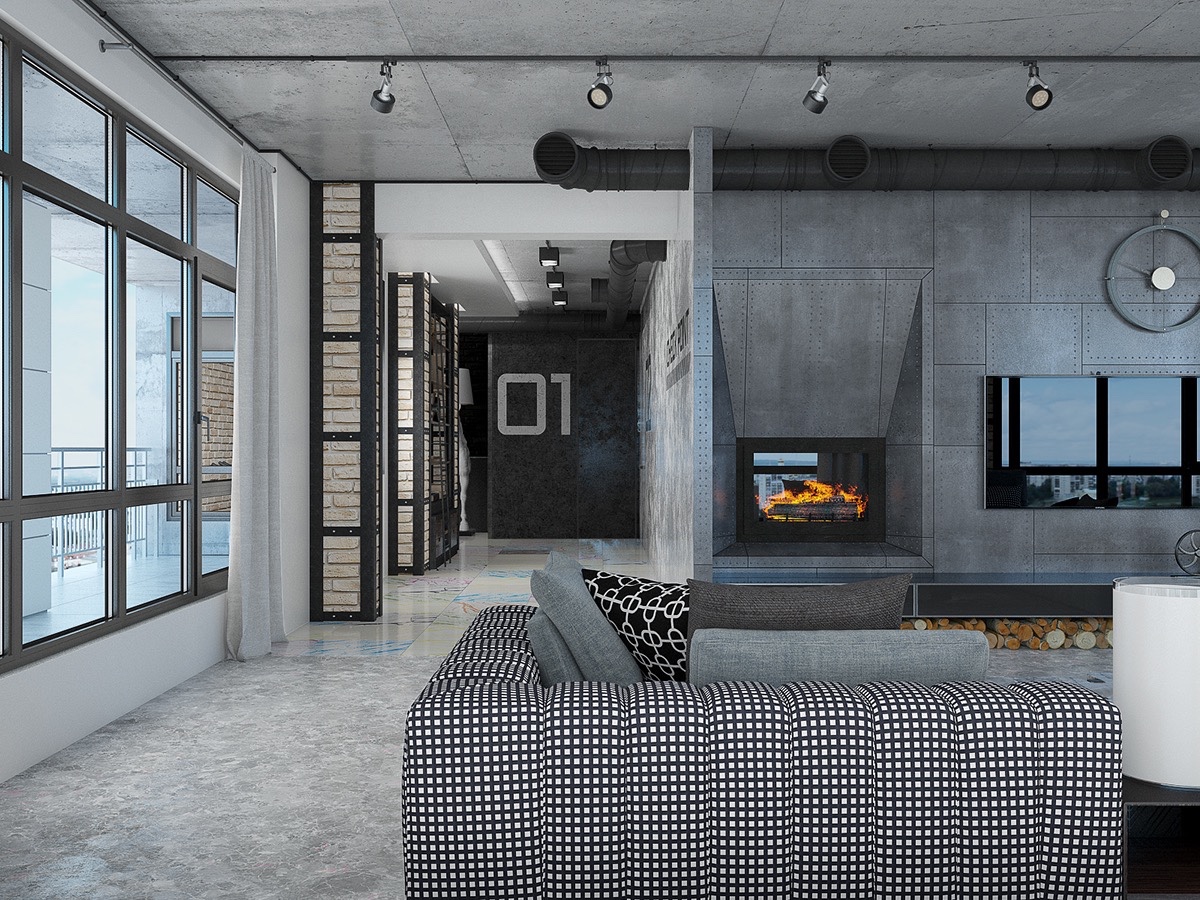 Do you know that applying a large window set will help the small or loft space to looks brighter and wider? It also helps you in getting nature feel from the outside. We can make the atmosphere in that space to be warmer for gathering with our family or friend.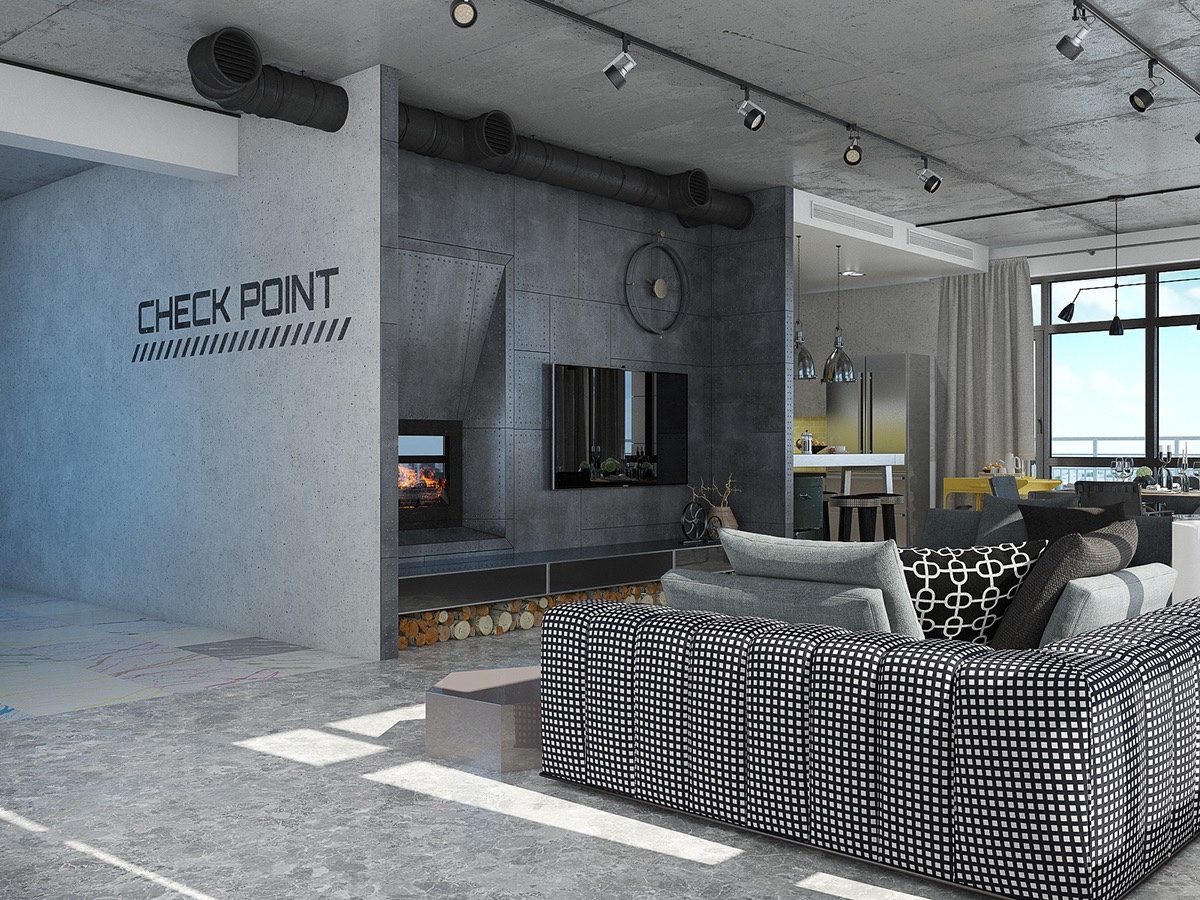 Actually, the use of some gray furniture designs in this living room looks so simple. But, if you take a look at the wall and ceiling design, you will get the message from the theme that the designer apply. For example, the designer uses a whimsical art decoration on the wall and the unique lamp on its ceiling describes the feeling of a free and artistic. The freedom means that you can be yourself and enjoy the room at all.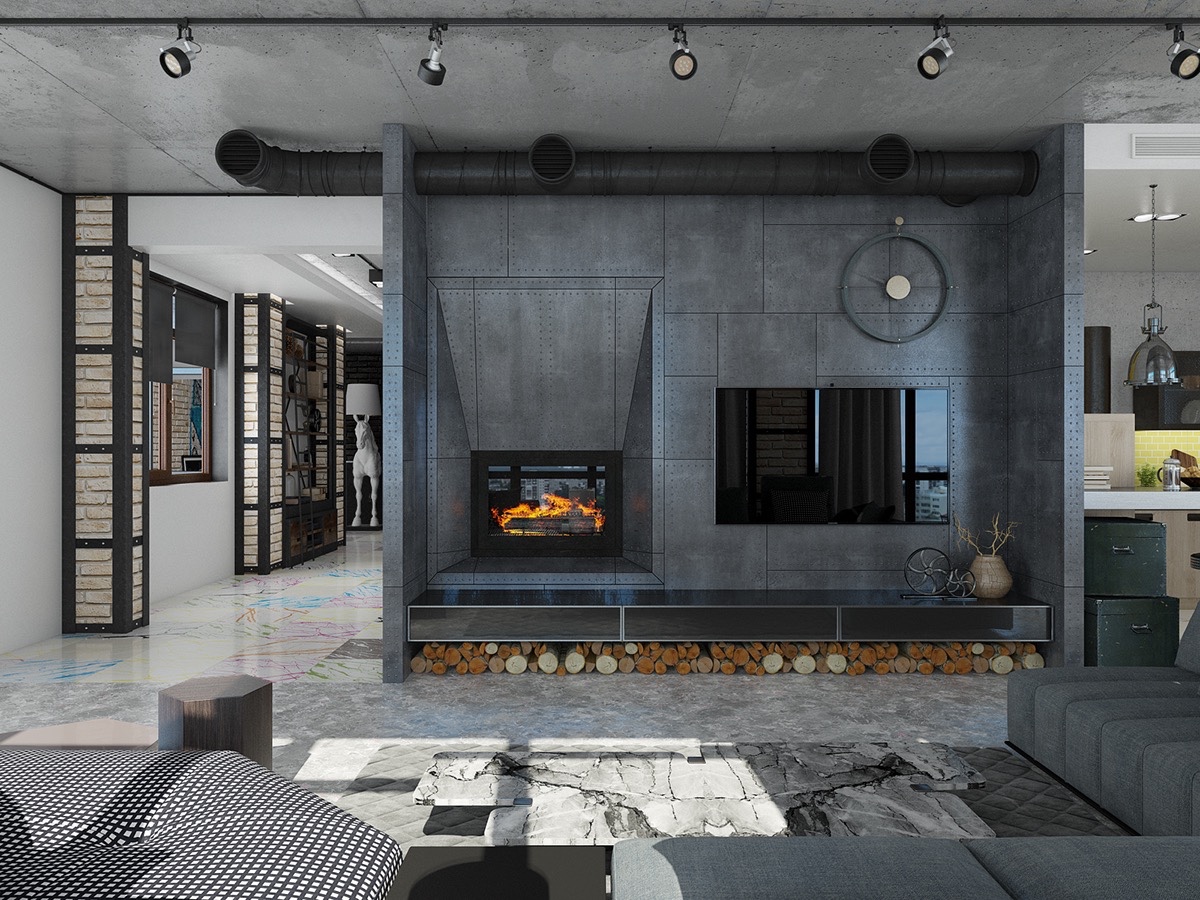 So, are you ready to change your industrial loft apartment design to be more stylish? Do not worry about the theme and concept that might go wrong, as long as you were applied the large window set on it. It ca handle all the problem that might happen in a loft apartment. And do not forget that you have to use your creativity to get a better result.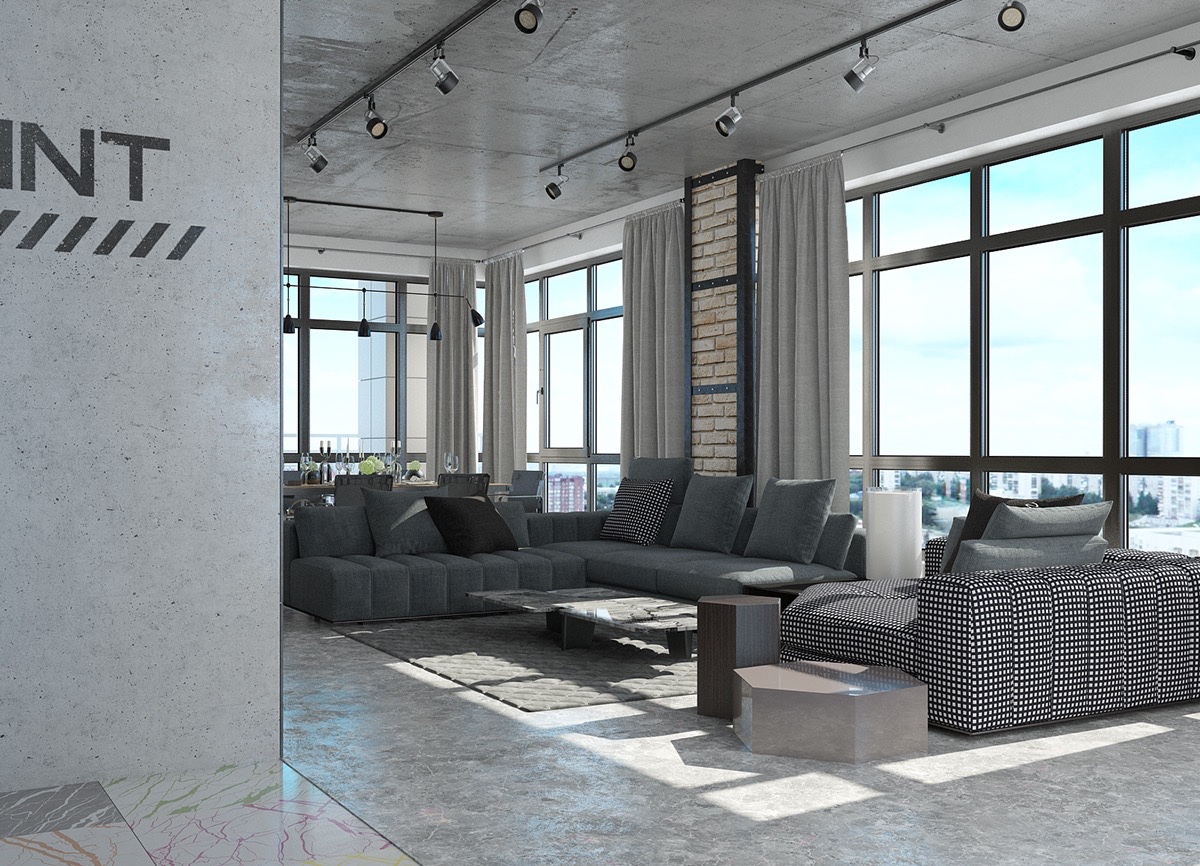 The whimsical art decoration is possible to apply in a dining table. You can design the unique and stylish dining table that will support the Industrial loft apartment design. It must be cool and crazy for your meal time. You have to make sure that it can still look beautiful without reducing its beauty. Hopefully, it can help you to change your apartment be more interesting, stylish, and also comfortable.