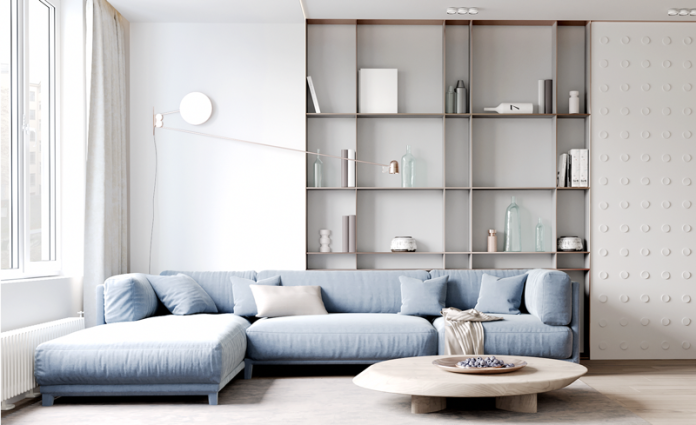 Even the most experienced home improvement experts make mistakes from time to time. But you don't have to. We will be discussing them today in this article. These mistakes aren't here to judge you but to help you. They just want to reveal a few things you might not have known about your home improvement.
Avoid these three common home improvement mistakes to save your wallet and home.
Hiring The First Contractor, You Meet
One of the biggest mistakes homeowners make when starting a remodeling project is hiring the first contractor they meet. This leaves them vulnerable to contractors who are only interested in making a quick buck. Even worse, they could end up with shoddy quality or worse: an incomplete job that they're still paying for years later.
Hiring the first contractor, you meet: Unless you're in a dire emergency, you should take your time and find a contractor who fits your budget and project needs. If a contractor says that they can do the job right away, that's a red flag because the best contractors are usually booked most of the time. You also don't want your high-quality 1930s doors to be poorly installed just because you hired an unqualified contractor.
So how can you avoid getting burned by a bad contractor?
Researching on the Internet is an excellent place to start — but beware of online reviews, as they may be bogus. So, try and find websites that are good resources to find out if there are any complaints against your prospective contractor. It's also essential to verify that your contractor is licensed and insured (and don't hesitate to ask to see their proof).
Poor Planning
You've spent countless hours scrolling through Pinterest and tearing pages out of your favorite magazines, and now you have a pretty good idea of what you want your remodeled space to look like. But before you start shopping for tile or building a new deck, you're going to need a plan.
Some home improvement mistakes can be fixed over time. But if you rush in without thinking, the results can be permanent. A large-scale project needs to be carefully planned.
A plan should include specific materials and instructions on how each step in the project should be executed. If you're doing a big project and hiring workers, write contracts that spell out exactly what needs to be done and include penalties if they don't follow through.
Not Getting a Permit
Like not making a list of your tasks, forgetting to get a permit is one of those mistakes you might not realize you're making until it's too late. If you don't get a permit and something goes wrong during your home improvement, the city can force you to undo the work. Even if nothing goes wrong, some cities require homeowners to tear down improvements made without a permit.
If you don't know what kinds of projects need permits, check with your city or county building department. To find out whether local contractors are licensed and insured, contact your state or local trade associations or licensing board. It's also a good idea to check with neighbors who have worked with contractors.
Conclusion
Keep in mind that home improvement is a fun and rewarding endeavor, but it is essential to ensure that you are doing things right so you don't destroy your home instead of improving it. Our hope is that we've been able to help you identify some mistakes you may not have even known you were making. If anything from this article has stayed with you, good – then we're glad we could be of service and wish for you a successful home improvement experience!