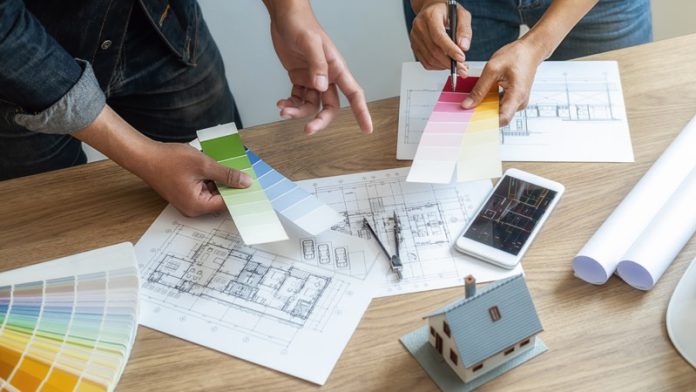 Are you looking to buy a home and wondering if you can afford a fixer-upper or even have the time and patience for remodeling? It's a question that goes through many homebuyers' minds, especially ones that see lots of potential. So, if you find an opportunistic house calling your name, be sure to also ask yourself: When does the remodeling take place?
Should you remodel before or after you move in? That depends. Let's break down some of the considerations for both choices so that you can make a conscious decision. Whether you choose to move into the home and install bathroom furniture later or want a turn-key style as soon as you step through the front door, your dream home awaits.
Remodeling After You Move In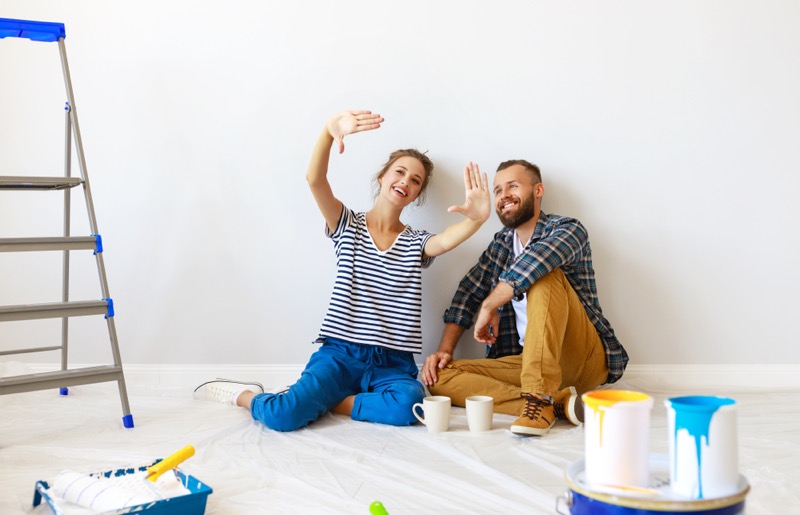 Tempting as it might be to line up contractors as soon as you sign the contract, sometimes it pays to be patient. While you want to hit the ground running and accomplish all the remodeling you want to before you move in, there are several valid reasons for waiting — especially if it's a quick turnaround like bathroom sinks in the master ensuite bathroom.
That being said, you can still gather a few estimates. Having an appraisal in hand now can give you an idea of the overall cost, the lead times on materials and even what to expect when the time comes.
So just what are some of the reasons for waiting? Ultimately, it's all about getting to know your home first. By spending at least a few months living within its walls, you can learn all about its nuances and discover areas to improve that you wouldn't have thought of otherwise.
Like what, for example? Here are just a few reasons that homeowners should remodel after moving in.
The Original Details Show Through
Once you move into a home, you may find some charming architectural details that you might have missed during your viewings. Maybe there are elements of the house that you would want to keep, as much as there are pain points you want to remove.
You Learn the Sun's Path Indoors and the Natural Lighting
There's a good chance you've only witnessed your new home's natural lighting situation a handful of times. And most likely, the home was shown to you during the day by a realtor. First, however, it's essential to understand how much natural lighting spreads throughout the house from morning to night. Then, if a room seems dark, you can plan to add an extra window during remodeling.
Your Family's Footpath Is Revealed
As the family moves about the home, everyone will soon learn which areas are tight and bottleneck. For example, could the bathroom or kitchen use some extra breathing room? These are the kinds of pain points you can remodel to create a perfect space.
The Storage Space Is Filled
Unpacking those moving boxes and settling into your home can reveal a lot about your storage situation. For example, maybe the bedroom could use some additional closet space. Or perhaps the kitchen cabinets need some storage solutions — all good things to know before remodeling.
Remodeling Before You Move In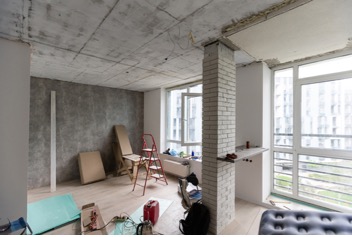 Okay, so now that we've outlined some reasons why you should wait for your renovation, why should you remodel before you move in? Generally speaking, one primary reason why you might want to pull the trigger on the contractors is if it's a major rehaul remodel. If a house is in disarray and in need of a gut renovation, you essentially need to flip it before you move your family in. Even if the house is in good shape, there still might be significant additions to tackle.
When It's a "Tear Down" Property: For example, if you buy what is considered a "tear down" property simply to take advantage of the grandfathered setbacks and laws still in place, you will need to do so before moving in. Even if you plan to take down just a few exterior walls, remodeling before you move in is your best option.
For a Roof Removal and Major Repairs: If the house is in need of a major roof repair or even an entirely new roof, you and your family will likely need to find a place to crash until construction is complete. Instead, if you know the roof needs a total rebuild, have this done prior to moving in.
For Second Story or Ensuite Additions: If it doesn't cause too much distraction or discomfort, many additions and major remodels can be complete while you're living in the home. Many contractors have safety procedures in place and will put up plastic barriers and powered HEPA ventilation systems to ensure good air quality while dust is being stirred up.
Finding the Right Home
Obviously, the best scenario would be to find your dream home first so that you don't have to remodel at all.
Remodeling a fixer-upper can be costly. However, if you consider that route, find out what is involved and get a few estimates first. You may find that it saves your wallet (and your sanity) to spend more on a move-in ready home that asks less of you.
Instead, search for a home that only needs cosmetic updates. Always focus on homes that require small improvements instead of major structural changes. More minor cosmetic changes, like a new coat of paint, cabinets and fixtures, and some landscaping for curb appeal can go a long way. Plus, they're a lot more affordable than an involved remodel.
However, if you do want to do a remodel, try to remodel after you move in. And do so after you and your family have gotten accustomed to the place and developed an understanding of what you can learn to live with and what it truly needs to transform into your dream home.