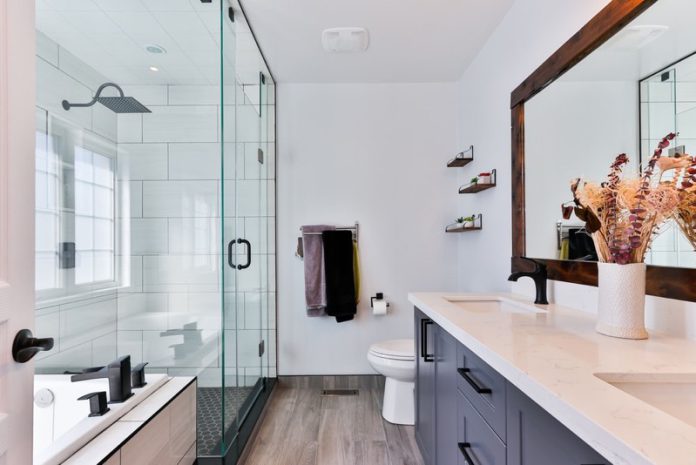 Bathroom remodels are one of the best renovation choices you can make to your home. Bathroom renovations are not only a great way to breathe new life into your space, but they also add value to your home.
A freshly renovated bathroom can add anywhere between $10,000-$40,000 of value to your home, especially if you hire the best real estate agent to help you sell your home.
But if you're not planning on hiring a professional contractor to do the work and are opting to handle the renovation yourself, there are a few things you should keep in mind before pulling out the hammers, nails, and paint cans.
Here are three common mistakes people make when doing a DIY bathroom renovation.
Forget to Turn Off the Water
One of the rookie DIYers' most common mistakes when renovating is forgetting to shut off the water supply. Just because your taps are turned off does not mean the water supply behind them is gone. To avoid a mess if something should go wrong, the best practice is to shut off the water supply to your home when working on any plumbing.
This can be done by locating the water supply valve in your home and turning it to the off position. From there, go to any taps and sinks to ensure any residual water has been drained.
Forgetting this step not only can get you soaked, but it can also lead to far more expensive problems such as burst pipes, mould, warped flooring, and other water damages that can lead to your renovation costing far more than you budgeted for.
Forgetting About the Humidity
With all the hot water and steam coming from your shower, bathtub, and sinks, the bathroom is one of the most humid rooms in your entire house. Take this into consideration when making some of the design choices for your bathroom.
Moisture from steam and or splashed water can collect on your surfaces and fixtures, so be sure that any materials you use are graded appropriately to handle the moisture. For example, too much moisture on most wallpapers will cause the paper to simply bubble and peel off, or in more extreme cases, cause mold to form. If you're planning to use wallpaper, look for specialty waterproof and vinyl wallpaper, and use a mould-resistant primer during application.
For light fixtures, look for specialty damp-rated lighting designed especially for withstanding the high humidity environment.
Not Placing and Sealing Tiles Correctly
Tiling your flooring is not always as easy as it seems. It takes a very steady hand, exact measurements, and a fair amount of mess to get a perfectly laid floor.
Unfortunately, making mistakes with flooring like improper caulking, or using poorly graded tiles, can cause drainage issues. These drainage issues can lead to leaks, water collection, and mold formation.
If you are insistent on doing the flooring yourself, be sure to watch tutorials, read up on any tips, ask experts at your hardware and tile supplier to ensure you're using the right quality of products.