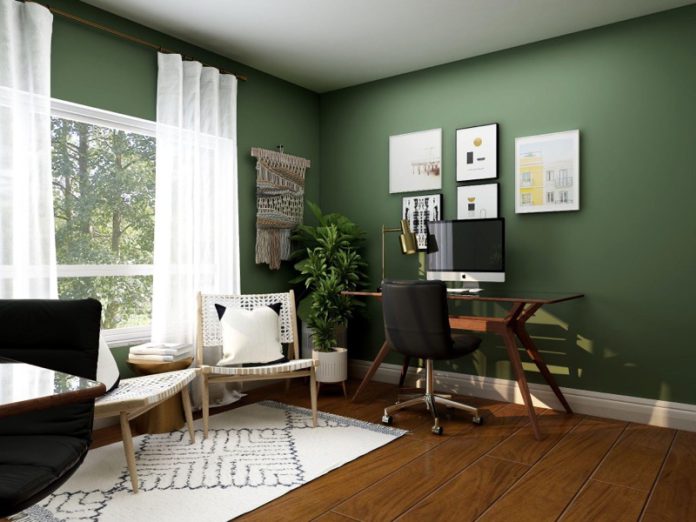 If you work from home or are planning to in the near future, you may be wondering how to set up your home office space on a budget. While it is possible to splurge on office furniture and decor, it is not necessary to create a functional and stylish workspace. With a little creativity and resourcefulness, you can easily customize a home office that suits your needs and budget. In this blog post, we will discuss some tips on setting up your home office space on a budget.
1. Determine the purpose of your home office space
If you're working from home, it's important to have a dedicated space for your office. This will help you stay focused and organized, and it will make it easier to keep work and personal life separate.
One of the first things you need to do is determine the purpose of your office space. This will help you decide what furniture and equipment you need. For example, if you're going to be using your home office for meetings, you'll need a comfortable chair and a desk with enough surface area to spread out your materials. If you're mostly going to be working on a laptop, you might be able to get away with a smaller desk or even just a table.
2. Assessing what you need
One of the first things you need to assess is what kind of equipment you need. You won't need much beyond a wooden desk and a comfortable chair if you're mostly working on your computer. But if you're going to be doing a lot of paperwork, you might need a filing cabinet or extra shelving.
Next, take inventory of the supplies and equipment you already have. For example, do you have a printer or scanner? If not, you may get by with just a phone and laptop. Make a list of the items you need and research how much they will cost. You may be surprised to find that you can get everything you need without breaking the bank.
3. Create a budget
Creating a budget for your home office space is a great way to save money and ensure that you are getting the most for your money. When creating a budget, there are a few things that you will need to keep in mind. The first is the cost of the furniture. This can be one of the most expensive items in your office, so it is important to shop around and find the best deals. The second is the cost of the supplies you will need for your office. This includes things like paper, ink, and other office supplies. Finally, you will need to factor in the cost of any decor or artwork that you want to add to your space. By keeping these costs in mind, you can create a budget that will help you get the most out of your home office space.
4. Shop around for the best deals
If you only need a basic setup, you may be able to find everything you need at a yard sale or thrift store. A used desk and chair can be had for very little money, and you may be able to find a cheap laptop or desktop computer. If you need a more robust setup, finding deals on furniture and electronics is still possible. By shopping around and doing some research, you can set up an affordable home office space that meets your needs.
5. Make sure there is adequate lighting in the space
One of the most important aspects of any office space is lighting. Natural light is always best, so set up your desk near a window if possible. If you don't have access to natural light, invest in some good-quality artificial lighting. Desk lamps are a great option, and they can be found for relatively low prices at most home goods stores.
Setting up your home office on a budget doesn't mean you have to sacrifice quality or comfort. With a little bit of creativity and some thrifty shopping, you can create a functional and stylish space.