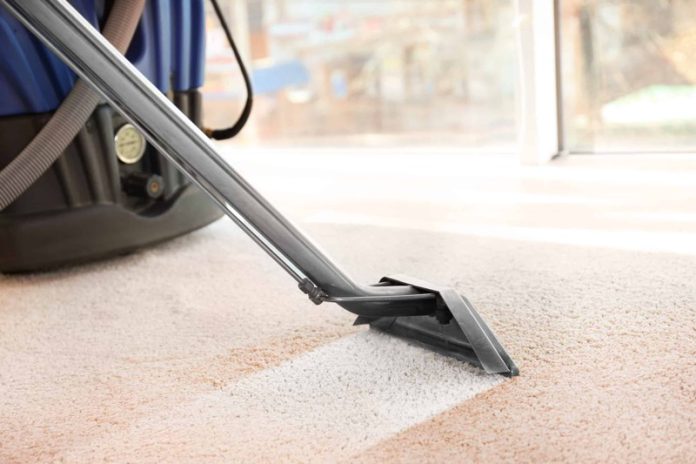 Carpets are the centerpieces for most spaces, and the fact that they endure lots of foot traffic means they need extra care. When we first get our carpets from the store, they're so fluffy, rich in color, and the texture is out of this world; over the years, these features fade out with spills, dust, and pets. Sure, the aging and wearing out of carpets is inevitable; however, that's not a call for replacement. With the proper care and cleaning services, one can restore the touch and beauty of their carpets, leaving them looking as good as new. Regular cleaning of carpets is necessary, and though some might not think much of it, hiring the wrong person for the job can completely ruin your experience and carpet.
Hiring carpet cleaning services in five steps
When we invest so much in a property, we tend to go above and beyond to keep it in tiptop shape; this shouldn't be any different for carpets. Hiring carpet cleaners should be a well-thought decision, don't just go for the first company you spot. Instead, take some time to assess the company's services and measure them against your own needs. We've gathered five tips to help you find the right fit for your carpet cleaning needs.
Skills and experience
When checking for qualifications in a carpet cleaning company, it is vital to factor in their skills and experience. Years of experience are an actual test of expertise- it proves that the company has encountered countless types of carpet demands and produced satisfactory results long enough to stay in the game. On that same spectrum, there's a skill; the company you're looking to hire needs to be equipped with the right tools, technology, and chemicals for your carpet needs. Ensure you check out the type of carpets and cleaning approaches the company specializes in before enlisting them as a potential option.
Pricing
Next up is the cost of carpet cleaning services. You don't want to overspend or pay too little only to have your carpet messed up; as such, taking note of the company's price range should be a priority. Get to researching and comparing the cost of carpet cleaning services in your area before settling on one; we discourage going for the cheapest vendor in the market as it would only frustrate you, ultimately costing you more time and money in the long run. Word of advice, don't get your quotation over the phone; half of the time, on-call prices are usually too high. Have the company assess the carpet's condition before giving you an estimate so you have an accurate idea of what you'll be paying.
Accreditation
Keep an eye out for certified and licensed carpet cleaning companies. Working with professionally trained personnel guarantees you quality service and keeps your mind at ease, knowing you have the best in the market looking out for you. We advise clients to confirm whether the company has IIRC or NCCA accreditation before trusting them with their carpets. Often, if a company is certified and licensed, they'll have no problem providing proof of certification to their customers. However, if the company is not accredited, you don't have to disqualify them; check out their services track record for more information.
Insurance and bonding
Accidents are bound to happen when working with any business, and carpet cleaning companies are no different. Before any carpet cleaners come into your home, ensure that they're insured or bonded by the state. These covers are put in place to safeguard your property and interests in case of damages or risks. Ensure you ask them for proof of insurance, so you know to what extent you're covered. Also, ask around for any money-back guarantees if you're not satisfied with the quality of service you have received.
Customer reviews
Customer reviews and feedback speak volumes; this is the hunting ground for the company's service analysis. Assess the carpet cleaners' websites, Facebook pages, and Google business pages for more insight on who you'll be working with. Keep your eyes peeled for any talk of the company's reliability, professionalism, timeliness, and communication to find the best fit. We also suggest reaching out to its customers for an unbiased opinion on hiring them. Above all else, take note of the brand image portrayed online- is their team respectful when communicating? Does the company prescribe a uniform or dress code for their employees? These details tell a lot about the company and its quality of service.
Conclusion
Hiring carpet cleaning services is not a decision to make off the jump; one must know what they're in the market for and ultimately have a criterion to refine their selection. With a pool full of options available in the market today, taking your time to find the right fit becomes necessary and unnegotiable. The tips mentioned above should help you navigate your options to land you the best quality services at reasonable prices while looking out for you and your property equally. Tip- Don't just look for a one-time cleaner; look for a company you can count on for years.