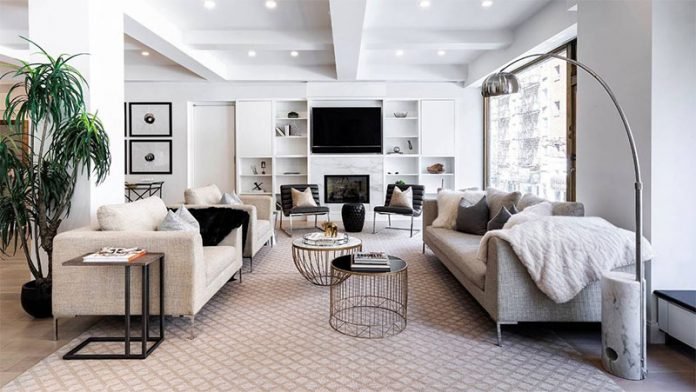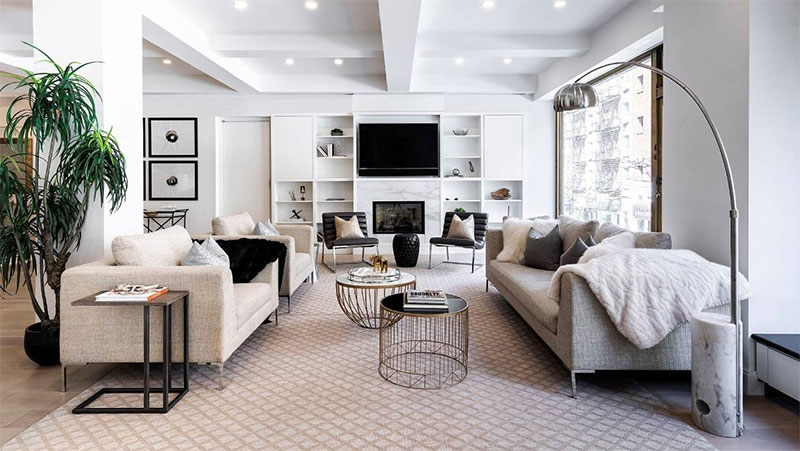 Buying a new home isn't just about finding a new place to live. Often it is fulfilling a dream for the buyer. In many instances they are upgrading their lifestyle. Enticing a buyer through the proper staging of your home can improve your bottom line.
In fact, you can increase your selling price by making it as attractive as possible. Keep reading to learn more about staging your home, and other pertinent marketing tips.
What is Staging?
Making your home enticing to buyers is what staging is all about. You would think this would be a common practice, but it is an often ignored step. Highlighting the best attributes of your property and minimizing the drawbacks will make your home sell faster, and for a better price.
A potential buyer mentally deducts money from your selling price whenever they see something they don't like. Staging your home in an attractive manner points their attention toward the wonderful features of your house. Do yourself a profitable favor and prepare your home before a buyer walks through the door.
Staging your property also plays a significant role in marketing it. Pictures of your property will be used to pick real estate postcard templates, for brochures, and for the realtors website.
Staging Your Home
Many of the following tips don't require a huge budget but are very important. Figure out your home selling budget and do everything you can.
Clean your house from top to bottom. Every spot or stain a buyer sees is a mark against you. Focus on the kitchen and bathrooms the most. You want every faucet, mirror, fixture and appliance to look showroom new. Check ceilings for cobwebs and sweep underneath the furniture. Buyers notice everything.
Get rid of clutter. This is easier said than done for some folks, but it's a crucial step. Clutter is messy looking, no matter how clean your property is. This would be an excellent time to rent storage space. Fill it with those sentimental possessions you just can't get rid of.
This includes personal items, like family portraits and trophies. When your potential buyer walks through your house, they are picturing what it will look like with their own memorabilia. Your personal items will distract them from that fantasy.
Sweeten the space. We often can't smell our own homes the way other people do. Ask a friend to sniff around your house to make sure it smells pleasant. Make sure you clean the litter box and keep up with the laundry. A vanilla or pine scented candle burning is always a pleasant touch.
Bright and airy spaces are more attractive. Put large pieces of furniture in storage. It will make the space look larger. Rearrange the remaining furniture so rooms are easier to walk through. Be sure your lighting is bright and keep your curtains and blinds open to allow natural light inside.
Discuss with your realtor any upgrades they recommend. Inexpensive changes could be as simple as new doorknobs and lighting fixtures. Shiny new faucets always look appealing. Flooring can be more expensive, but the return on your investment can be huge.
You can never go wrong with hardwood floors. In the kitchen, consider investing in granite countertops. Bathrooms are small and replacing your old flooring with ceramic tile will not be too pricy.
Remove old wallpaper and paint the walls a light, neutral color. Light colored paint in every room sells better than bright, primary colors. White, light gray and beige are perfect choices. This way the buyer can imagine how they would decorate the room. It's hard to do that when a room is sunshine yellow or lime green.
The first thing your buyer sees is your yard. Mow the lawn and trim the hedges. Place some pretty green potted plants on the front stoop. Your landscaping should be clean, simple and pleasing to the eye.
If there are cracks in the walkway, have them repaired. Swimming pools should sparkle with crystal clear water. Keep patio furniture to a minimum and replace doormats. Powerwash your home to make it appear pristine.
Marketing Your Home
After you stage your home, your realtor will send an experienced photographer to take pictures. These photographs will guide the choice of marketing materials. A top-notch agent will choose from real estate postcard templates to showcase your property in its best light. Direct mail marketing is a key driver in selling a home, and can make a huge difference. The professional photographs will also be used to create cards, brochures, and post pictures to social media.
Final Thoughts
Be prepared to keep your home in tip-top shape at all times when it is on the market. Often an agent will get a last-minute buyer who wants to see your property. Rushing to clean at the last minute often leaves unsightly mistakes. Be vigilant with maintaining your landscaping, and before you know it, your home will be sold.