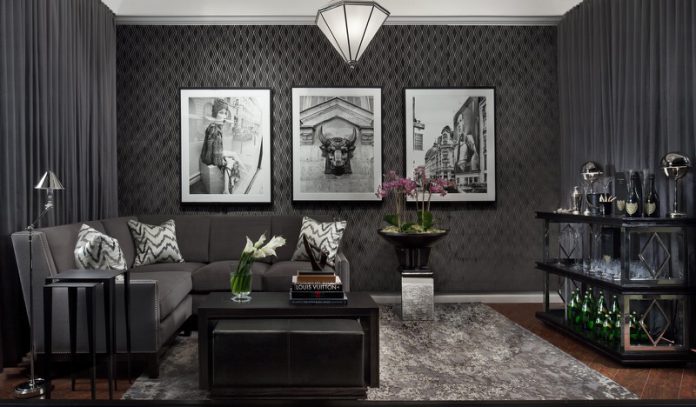 Incorporating wallpapers in your living space or even in the office can create a visual statement as everyone loves making use of them. You have a plethora of choices when selecting a wallpaper especially black wallpaper for room, instead of paints.
Irrespective of its purpose or size, there are infinite varieties in terms of patterns, colors, and textures. Wallpapers make a great choice, and they need not be used only on the walls. Today, we have come up with a few innovative explanations and tips on why, where, and how you can use the wallpapers throughout the entirety of your home.
Try something bold
Try covering up all your walls if your idea is to make a switch from paint to wallpapers as it need not be a great choice since there are various crafty designs you can play with along with the massive range of colors that you can implement in your interiors to prove to bring about a long-lasting effect on the walls. Placement of the wallpaper is the thing that several people go wrong with; although it can entice you to try out some large and bolder designs on all your walls, however, it gets a bit tricky to blend in the black color.
Your room should always have greater exposure to natural lights if you are specifically trying to select wallpaper with crafty prints or textured designs. It is extremely vital that your wallpaper does not get damaged by the plasterwork that is not completely smooth, as professionals tend to recommend investing in experts who are trained adequately to put up the wallpaper.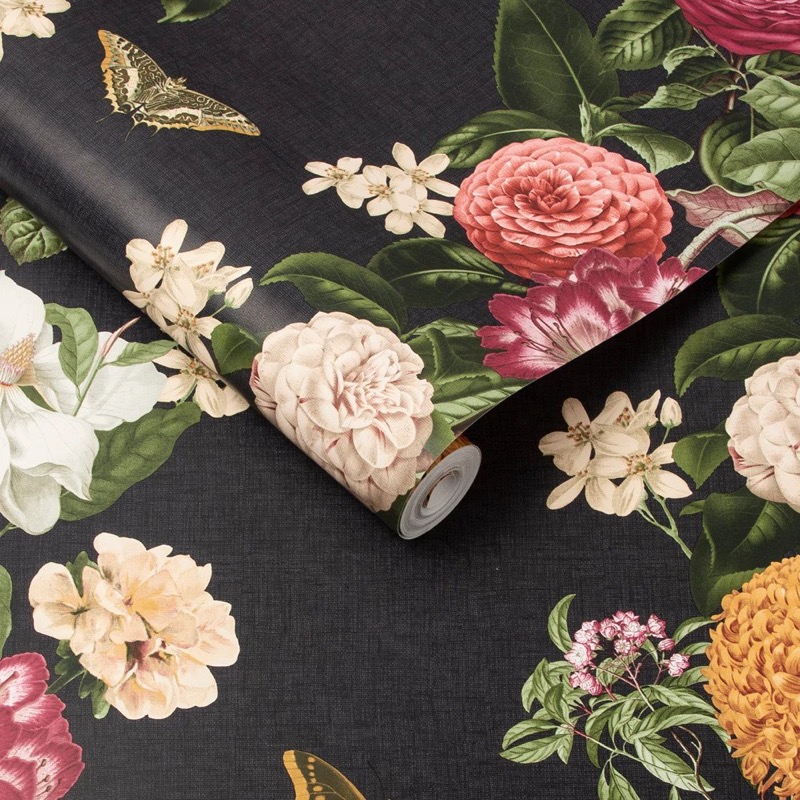 Creating a hallmark theme
A wall that is covered with wallpaper in a hallmark theme is the ideal way to create an enhanced appearing wall creating a point of focus in your home as it will be the first thing that will strike your eye while being drawn to this space. There are, however, no tough rules on whether the wallpaper designs will have to be bold simply since it is not being covered onto a single wall. We often discover that the crafty wallpaper design on an accent wall can create a more understatement and yet offer an elegant appearance to the room.
Make sure to consider the other objects that you can include in your room if you wish to try your hands at something bold, for instance, and you can create an accent wall with bold designs if your room is filled with massive overpowering pieces of art from Burke Decor as it is the best way to have a point of focus in your room along with having several other things that can make your space appear extremely chaotic.
Never miss the Ceiling
In almost our daily life, that goes hand in hand with the tablets and phones that we often forget to check out our surroundings. The ceilings are mainly painted in simply white or lighter colors and then are left alone till there is a crack or leaks that have to be dealt with. But, refer to your Ceiling as the fifth accent wall instead of referring to it as an extra wall.
If you wish to have your whole room along with the Ceiling wallpapered, then it is best to try out the innovative and bold designs of wallpaper as there is nothing that would impact or affect when it comes to selecting the crafty prints. It is recommended not to attempt to wallpapering the Ceiling on your own as your DIY project. Instead, you should take the help from the trained experts as the installation involves a lot of tricks, and it is important to ensure that the wallpaper is not peeling or bubbling.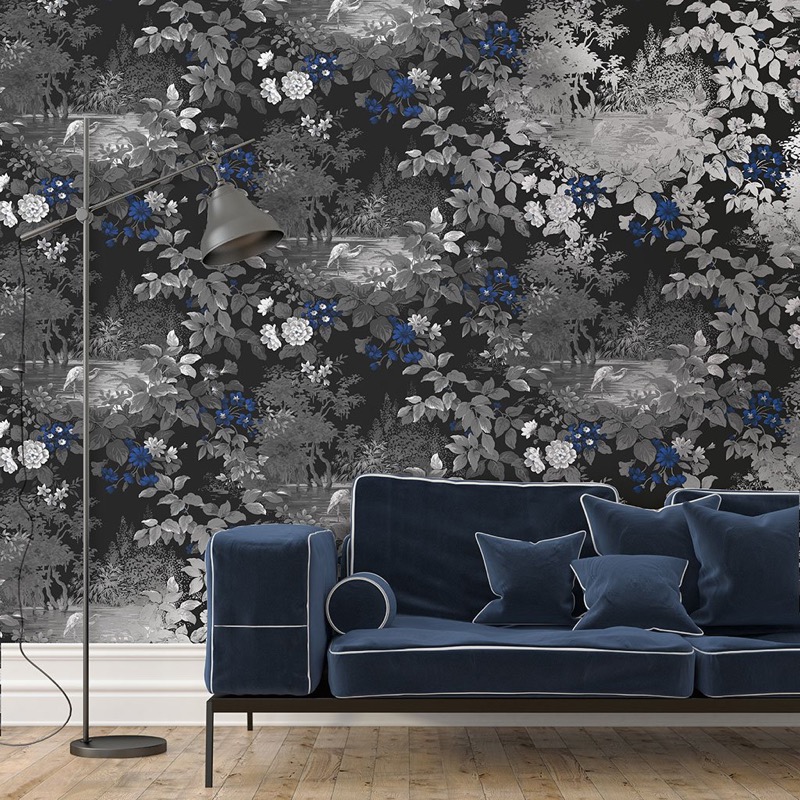 Embellish your Furniture
Embellishing is considered an art of decorating an object by gluing on to the wallpaper cutouts and designing and coating the wallpaper along with the other elements with varnish layers as it is the best way to get your DIY expertise flow and for updating your existing furniture in your residence, it is surely a great time. It is recommended for you to stick to the furniture that has cleaner, straight lines and simple features, including the console tables and the drawers.
It is always best to keep in mind that the wallpaper does not require any kind of patterning to make any kind of impact as it is the best alternative that is immensely suited for using the wallpapers with some textures such as the cork, bamboo, or grasscloth.
Don't leave out your Bookcases
You can instantly check out a unique way in terms of ingesting a bit of color and pattern into your room with the use of wallpaper on the back ends of the bookshelves if you ever visit anyone's house that has open bookshelves in their rooms. It is important to match the modern wallpaper designs of this room, creating the best focal point in your room.
Garnish Your Splashback
Longing for a creative splashback for your kitchen? Never have it ever struck our minds to incorporate wallpaper as a splashback solution. But, today, we bring for you the most innovative way of incorporating wallpaper into your kitchen to use it as a splashback of some great patterns with the help of wallpaper. Whenever you use wallpaper as a splashback, it is important to have a layer of plexiglass for its protection. Wallpaper is the most cost-effective and creative solution when you are considering the time, cost, and labor that is involved with the use of tiles.
You are now all set to enter into the home decor thrill using wallpapers. All you need to be decide on the theme for your home and start using the innovative wallpapers you will get hold of in the online store!