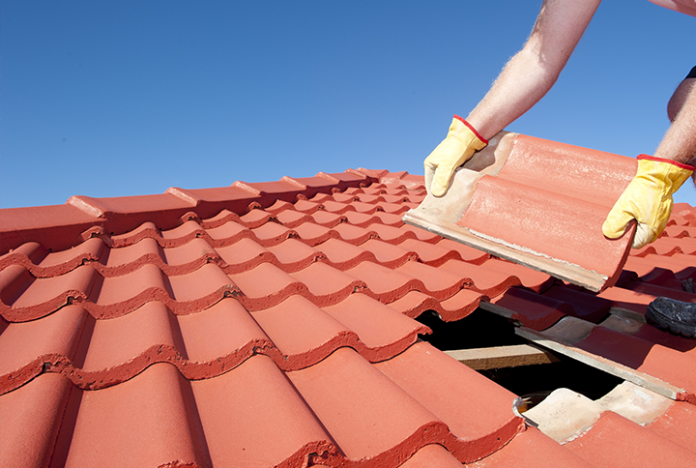 Your house's roof does the crucial job of protecting you and your family from the elements, while keeping you secure from several external threats. A poor-quality roof compromises your safety and security. Plus, repeated repairs can prove to be extremely expensive and risky.
In fact, for most homeowners, roof repair and replacement are once-in-a-lifetime endeavors, where compromising quality to cut costs is never advisable. This is precisely why it is important to engage high-quality residential roofing services.
A professional roofing company will, without a doubt, do the best repair job on your roof. However, finding a reliable residential roofing contractor for your home may not be easy such as Residential Roofing Contractor in East Hartford, CT.
In this post, we'll share a few tips on how to find one with ease and surety.
A. Look up Their Previous Work References
Professional roofing contractors know that with the growing competition, a solid reputation can mean the difference between attracting more customers and going out of business. Hence, they'll do everything possible to build a strong reputation and put in tremendous effort to maintain it.
You should go for a roofing contractor with a good market reputation. Use the internet to look up prospective contractors' prior work history. Refer third-party review websites to get an idea of what their customers are saying about their services.
You can also ask the roofing company for a list of previous or current customers you can call. A reliable contractor will be happy to provide you with references so you can verify the contractor's claims.
B. Make Sure They Have an Office
When hiring a roofing contractor, pick one that's established in your local area and has a physical office along with a local phone number. This will ensure that you always have access to them and know where to find them if you experience any issue with your roof.
You should steer clear of fly-by-night roofers who work without a proper physical office, make tall promises, offer reduced rates, take the customer's money, and disappear soon after without completing the job. They don't care about following local codes, nor do they take responsibility for the results they deliver.
A legitimate roofing company with an office will know about the local installation codes, the paperwork needed, and all other requirements that go into ensuring a thorough roofing job. Your mind will be at peace knowing that your roof is correctly installed and is in compliance with your state's requirements.
C. Go through Customer Reviews
It's no secret that modern customers find professional services and solutions through online searches. One of the first things you should check for before making a decision is customer reviews.
When going through the reviews of prospective roofing contractors, pay attention to the ones from the last two or three months to learn about their most recent customer experiences.
The reviews will allow you gauge the roofing contractor for their work done so far. Further, check how the contractor has responded to negative reviews. If they stand behind their work, interact politely with customers, and follow-up (when necessary), you should give them a serious consideration.
D. Check Licensing and Insurance Information
When it comes to roofing jobs, avoid taking the DIY approach due to the inherent risks and dangers involved. It is crucial to be equipped with the right tools, equipment, materials, and safety gear. Further, you need to hold the necessary permits and licenses for every roofing job you undertake. It is best to entrust this job to the pros, who have the necessary licenses and permits to work on roofs.
A reliable residential roofing contractor will also have all the required insurance for their team. This insurance should be able to cover workers' expenses if they get hurt on the job.
Avoid any roofing contractor that does not provide proof of insurance for their employees. In the absence of insurance, homeowners are required to pay for all the expenses related to the worker's job-related injury, which can empty your wallet.
E. Find Someone Who Specializes in Your Needs
As far as possible, look for a roofing contractor who can cater to your specific roofing needs and issue, while avoiding those who claim to be a jack of all trades.
Zero in on a roofer who specializes in roof repairs and shingle replacement. This will ensure that they're experienced in handling issues involved in these jobs and know how to mitigate unforeseen challenges most skillfully.
F. Get a Free Estimate
It's a good idea to contact all the roofing companies you're considering and ask each one for a free estimate of the expenses. The more quotes you have, the better idea you'll get about the average cost of roof repair and replacement.
If any contractor charges considerably higher than the average, cross them off your list. At the same time, don't make the mistake of hiring the one who offers the lowest quote. They may be trying to con customers or might deliver subpar work and services. Instead, shortlist the companies that charge within the average range.
G. Years of Business
You'll never regret choosing a roofing contractor with a long and proven track record of delivering high-quality work. Only experienced contractors will be established enough to have a solid customer base and a stellar reputation. Working with them will help you avoid falling prey to unscrupulous contractors and they money-making tactics.
Conclusion
Getting your roof repaired or replaced is an investment rather than an expense. However, no two roofing companies are the same, which is why you'll need to gauge them properly before hiring one. Researching potential roofing contractors will help you learn more about them, enabling you to make an informed decision. Finding out about their prior experience, licenses and permits, and pricing information, among other things will help you choose a roofing contractor who's right for your unique needs. Hopefully, the above few tips will prove to be helpful in this regard.
Author Bio: Sarah is Communications Coordinator for William C. Rott & Son – one of the longest family-owned roofing companies in WNY that specializes in offering full-service roofing & remodeling services.