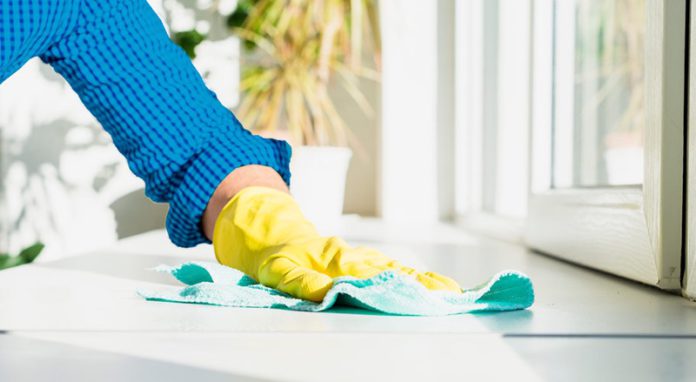 Creating a schedule is one of the best ways to stay on top of maintaining a clean home. Unfortunately, sticking to a schedule isn't always easy — especially for folks who don't love cleaning. The key is creating a schedule that works for you. While there are some general guidelines to follow, the most important aspect of creating a cleaning schedule you can stick to is coming up with a plan you don't mind following.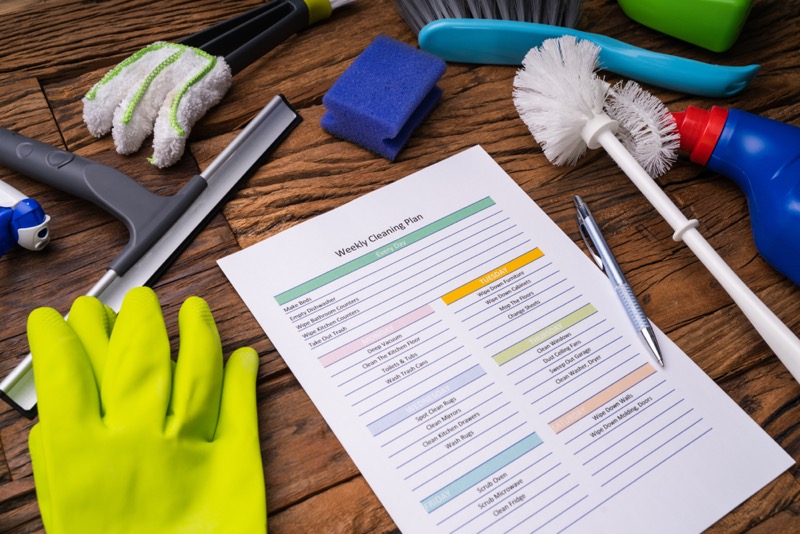 Coming up with a manageable cleaning schedule is the first step to success, but you also need to make sure you have products — like reusable paper towels — to help you get the job done. From scheduling certain tasks on certain days to filling your cleaning cabinet with top-quality cleaning products, here are a few of our top tips for creating a cleaning schedule you can actually stick to.
Keep Cleaning Supplies on Hand
Keeping your home clean and free of germs is now more important than ever. To make this task easier, it's helpful to stock up on some essential cleaning supplies like reusable paper towels, laundry detergent sheets and dishwasher tablets. Keeping everything on hand means you won't need to run out to the store for supplies when you're in the middle of cleaning.
Reusable paper towels are a great eco-friendly option that is both absorbent and reusable. Investing in laundry detergent sheets, which are lightweight and mess-free, is worth considering, too. Each sheet contains enough detergent for one load of laundry. Finally, if your kitchen has a dishwasher, consider buying convenient dishwasher tablets rather than regular detergent. All these supplies will save time and energy while providing maximum hygiene.
Create a List of All the Tasks You Need to Do
Cleaning your home can often be a daunting and overwhelming task, but the key to success is preparation. Before you begin, it pays to make a list of all the tasks that will need to be completed. This may seem like extra work upfront, but it has huge benefits down the line. Break down cleaning projects into manageable chunks so you know exactly what needs to be done and when.
Making a comprehensive list of chores allows you to stay organized and also establishes boundaries around the time and effort required for cleaning. You can then plan out each step of your cleaning process accordingly and prioritize what needs to be done first. With an efficient list in place, you'll find yourself racing through tasks instead of randomly jumping from one task to another.
Assign Each Task a Day of the Week or Time of the Day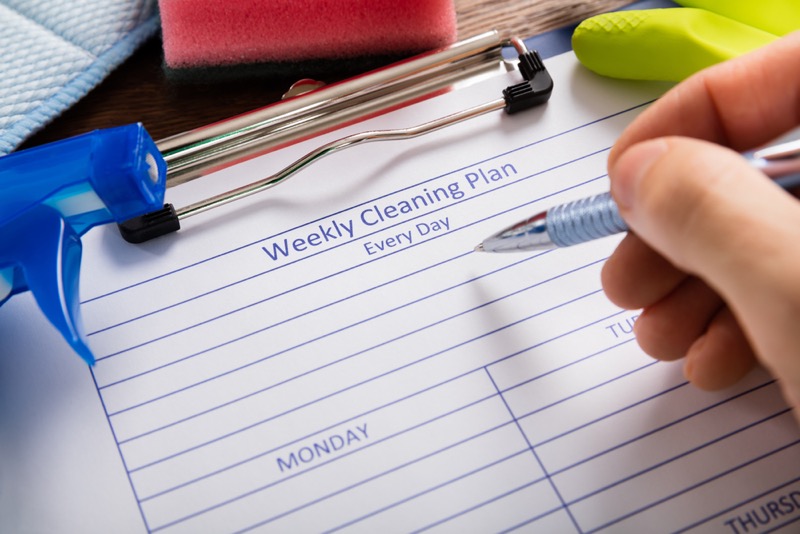 To effectively manage your time, try assigning tasks to specific days of the week or, even better, times of the day. Having a designated time to complete tasks reduces stress and allows you to focus on one task at a time. Additionally, scheduling tasks ahead of time helps eliminate distractions that pop up during your usual day-to-day routine. It can be a challenge to keep track of all your pending items and deadlines, but when you assign each duty to a particular day or time, it is much easier to ensure that everything gets done. It's also helpful if you're trying to save yourself from last-minute rushes on certain days.
Assigning specific tasks per day or even per hour is also beneficial because it helps you prioritize the most important jobs first and sort the rest according to their level of urgency. By designating a specific time for each job with this type of system, you can free up more of your day for other activities like leisure or family time. Overall, by organizing each task accordingly throughout the week or an allotted period of time in the day, it becomes easier to track progress while feeling less overwhelmed by too many obligations at once.
Schedule Reminders to Keep Yourself Accountable
In today's world, staying on top of activities and tasks can be a challenge. With so many things to accomplish and track in a day, it can be easy to forget your cleaning schedule. Fortunately, there is an effective way of remaining organized and accountable: Creating reminders in your calendar or alarms on your phone.
Setting up alerts helps ensure that nothing slips through the cracks. This system provides an extra layer of accountability that will help you stay on top of cleaning in the midst of your busy life.
Reward Yourself for Sticking to Your Cleaning Schedule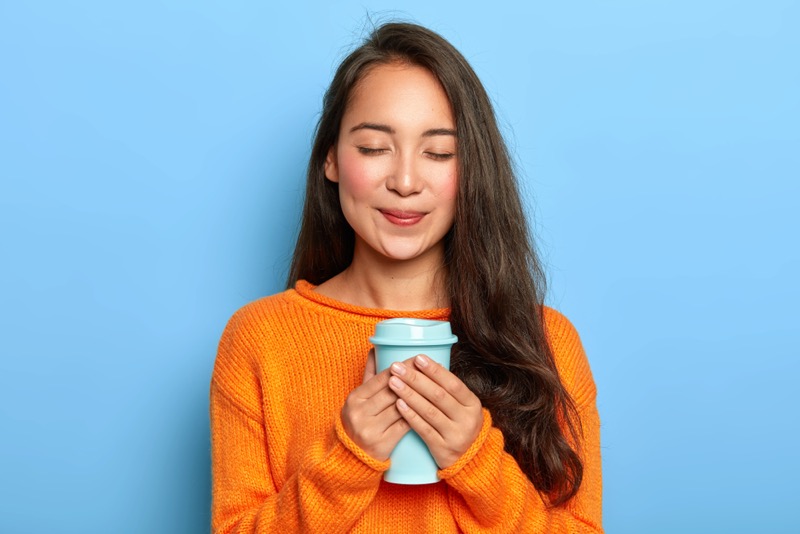 Keeping a neat and tidy house takes effort and dedication, especially during busy times or when living with several people under one roof. However, it is possible to stay motivated to complete important cleaning tasks by providing yourself with a small reward for sticking to your schedule. Though the reward can vary in size or type of incentive, even something as simple as taking a break for a cup of coffee or an ice cream cone helps to remind you that you are making progress and motivating yourself to keep going.
More importantly, rewarding yourself throughout the process gives you something positive to look forward to. Rewarding yourself at each stage helps make the housekeeping process more enjoyable while also encouraging you to stay on track. Ultimately, it's an effective way to help push through any difficult moments and stay productive by sticking to your schedule.
Take The Complications Out of Cleaning
By following the suggestions above, you can establish a cleaning routine that works for you and your schedule. You'll be surprised how much easier it is to stay on top of things when you have a plan in place. Get started today! Your home will thank you for it and you just might discover that maintaining a clean home isn't as difficult as you thought.