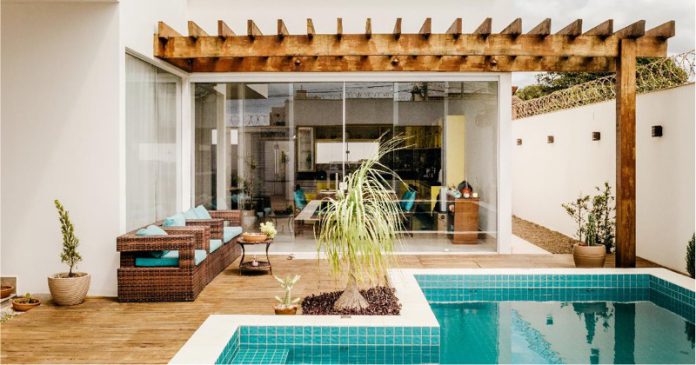 When setting up a pool, you might consider its size, depth, design, and filtering facility. However, you may not have ever thought about what type of sand you should use when setting up a pool. Although overlooked, it is an important consideration. Usually, white sands are best to use for the pools. So, when you set up a new pool, you should seek white sand for sale.
I was in the same dilemma until Premium Allsands helped me with the perfect sand I wanted for my pool. They are a reliable sand supplier in Wattleup and have been doing business with a good reputation. So, let's dive deep into it to look for the right sand to set up your pool and from where you may get it.
Types Of Sand That Are Used When Setting Up Pools
The sand selection is important when you set up your above-ground or in-ground pool. If you choose the wrong sand, the pool might collapse. It can cause the loss of thousands of dollars or more. The three main types of sand used for setting up pools are concrete sand, mason sand, and white sand.
So, let's talk in detail about them.
Concrete sand:
As the name suggests, concrete sand is used mainly in different construction works. It is also referred to as utility sands. Concrete sand usually compromises limestone and granite mainly. It will also have other stone particles depending on where it comes.
Usually, construction workers get it from nearby sand suppliers. They use it for its cost-effectiveness. When I contacted sand suppliers near me for the sands to set up the pool, they also told me to use them to reduce the cost.
Thanks to Premium Allsands, who told me that I could only use it to level the pool's surface. However, it might damage and collapse the lining and so should be avoidable.
Mason sand:
Many people call the mason sand pool sand. It got the name because of its widespread use in setting up pools worldwide. Also, the sand has the finest grounding. Therefore, you won't see the presence of any larger stones or pebbles in it. It is useful as larger pebbles and rocks might collapse the pool lining by slowly entering inside it.
Its finer grounding will be useful for leveling the surface of the pool. Also, it isn't too costly. So, you may use it without worries.
White Sand:
If you want the best sand for setting up your pool, you can't go wrong with the white sands. It is used in many places. The places include golf bunkers, volleyball courts, or artificial beaches. When you look for the white sand for sale, you will immediately find the difference. It has the finest grounding and is perfect for all types of pools.
Conclusion
You can contact the sand suppliers when you have decided on which sand to select. I suggest you use the white sands based on my experience with the pool set up in my yard. Also, when you call the white sand for sale supplier, prepare the surface for the delivery. The space should be 4-inches deep to ensure adequate space. Also, check the sand for any larger particles before using it.
More importantly, you should contact Premium AllSands to receive the best quality sands at affordable pricing. They are among the top Wattleup sand supplies with the fastest delivery time, quick response, and unmatched quality. Also, during my pool setup, they served me with invaluable suggestions. You will love their sand quality and pricing for sure.