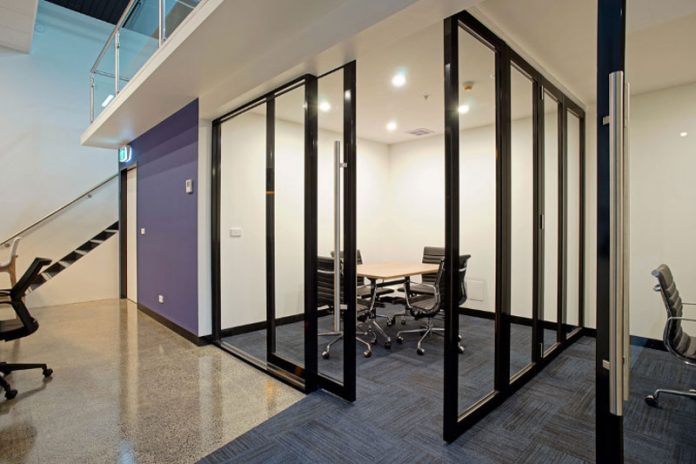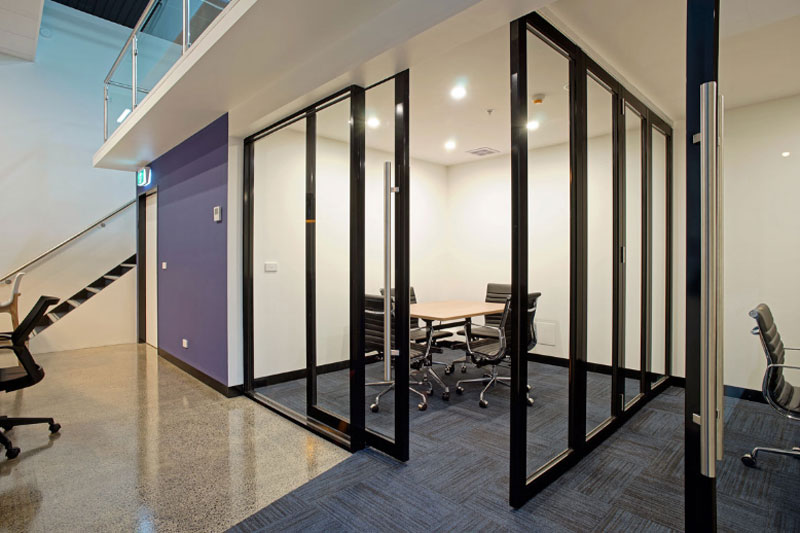 Nowadays, having a uniquely designed office is extremely important irrespective of the business sector you are in. An office is a centralised hub where all the people of the organisation meet; hence, it's appearance is of high importance. A good company image can bring life into the office environment. However, the office design should be stylish as well as practical to make the most use out of the space. If the office is filled with chill-out zones and quirky gadgets, it might look quite impressive. But if there is not enough room left for the employees to cater to their work activities efficiently, then it will not be an office anymore. Office partition systems are the most cost-effective, easiest, and quickest way to create a more productive and accessible workspace. Office partition systems can be both permanent and temporary depending on your requirements. There are various types of materials that are used for office partition systems. Here is a look at some of them.
Wood or Timber Partitions
Timber or wood office partition systems are perfect for any work environment as they can be used for bringing a more traditional outlook into the office while creating a feeling of classiness and warmth. Moreover, they can fit easily into any design type while keeping a natural feeling.
Wood partitioning systems can be found in a wide range of finishes like veneer finished MDF or solid wood, depending on the type of finish that you are looking for. You can also go for non-load bearing wood partitions as they come with skirting, door frames, glazing sections, and timber faced trims, making it easier for you to dismount as well as relocate them anywhere. They can be used in different places like conference rooms, boardrooms, reception areas, and more. There are multiple popular wood options such a cherry, maple, beech, oak, and more. If you want a soundproof environment, you can even go for solid timber partitions.
When it comes to the most durable and flexible office partitioning system, aluminium partitions are the best. Aluminium partitions can be effortlessly installed, dismounted, and relocated when needed. You can find them in solid units, with full or partial glazing that can be installed with minimal disruption. Any aluminium frame can be easily powder coated according to your requirements. Moreover, joints can also be covered with cover trims made up of aluminium to provide a fantastic flush wall finish. Aluminium partitions can be found in a variety of styles and finishes that can give a stylish and sleek alternative to regular office window blinds to increase functionality as well as privacy.
If you want a modern office environment, then glass office partition systems are one of the best available in the market. Glass partitions look aesthetically pleasing as well as have the potential to impress future customers by giving off a polished impression of a successful company. Glass partitions are the perfect way to take up your office interior to the next level without even exceeding your budget. Moreover, glazing can be done according to your exact requirements. With the help of modern technology, organisations can get their logo printed onto the partitions. Furthermore, glass partitions let in the inflow of natural light. You can even get yourself fire rated glass partitions that can protect you from any fire accidents compared to other partition types.
Conclusion
Office partitioning systems are aesthetically pleasing and extremely practical. It can help you to regulate your office space in the most efficient way possible. That is why these days, office partitioning systems are considered as the most essential addition during the construction of the office.
Author Bio
Lora Ray is a farmer of words in the field of creativity. She is an experienced independent content writer with a demonstrated history of working in the writing and editing industry.  She is a multi-niche content chef who loves cooking new things.