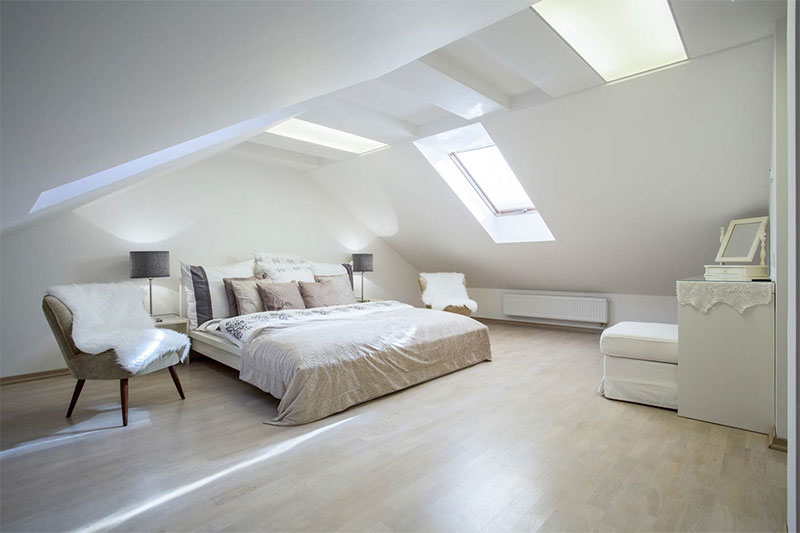 Got a new baby on the way? Children growing up and in need of more room? Started a new hobby that's taking up more space than you really have to spare? You might be debating moving somewhere bigger, or expanding or converting your loft to get more space in your existing home. Which is the best option?
Extensions
Extensions always seem an appealing choice. You'll have the same home, just bigger. However, even a modest extension can be very expensive to build (up to £72,000 for a sunroom extension according to extension prices.co.uk).  As well as the cost of building itself, you also have to pay out professional fees for an architect, structural engineer, building regulations, and planning permission.
Extensions can also take a lot of time. The council will usually take about eight weeks to consider a planning permission application, and this can be longer more complex builds.
How much will your family live be disturbed while your home is full of builders? Extensions in progress are dusty, noisy, and messy. You also have to consider if it's worth losing some of your outside space too.
Loft Conversions
What about making more space by extending up instead of out? Loft conversions usually don't require planning permission, which makes things simpler. If you're not changing the exterior of your property, then the building can be pretty straightforward.
You get more space without losing your garden, and with less disruption than a classic extension. Converting a loft space also has the bonus of adding extra insulation to your roof, keeping a lot more heat in the house in the winter.
However, there are some challenges. Do you have the room for an extra flight of stairs? Can you meet the building legislation around width and headspace required for a staircase?
Loft conversions aren't cheap but are usually cheaper than an extension. For example, you'll pay between £20,000 and £30,000 for a simple Velux loft conversion.
Moving House
Extending your home or converting your loft can be a great option, but the cost and disruption aren't for everyone. Changing your home can end up not being worth it in the long-run. In order to fit around available space and budget, you've compromised on floor plans, stolen space from the garden, and fought the restrictions of the origins house design.
When you bought your home, it was perfect for your family. When circumstances change, then it might be time to look for a new property that suits your family now.
Extending or converting is a compromise. You're making the most of what you can do with what you have, but there are limitations and restrictions. Choosing a brand new home is often a better choice will offer a fresh start, and exactly what you need.
If you always feel pressed for room at home, a new house should be considered. Families change, and homes can't always keep up. As your priorities change, you can look for something new.
The right choice depends on your budget, patience for disruption, and how much you want to stay in your current home. All three options have advantages and disadvantages, so should be considered carefully.